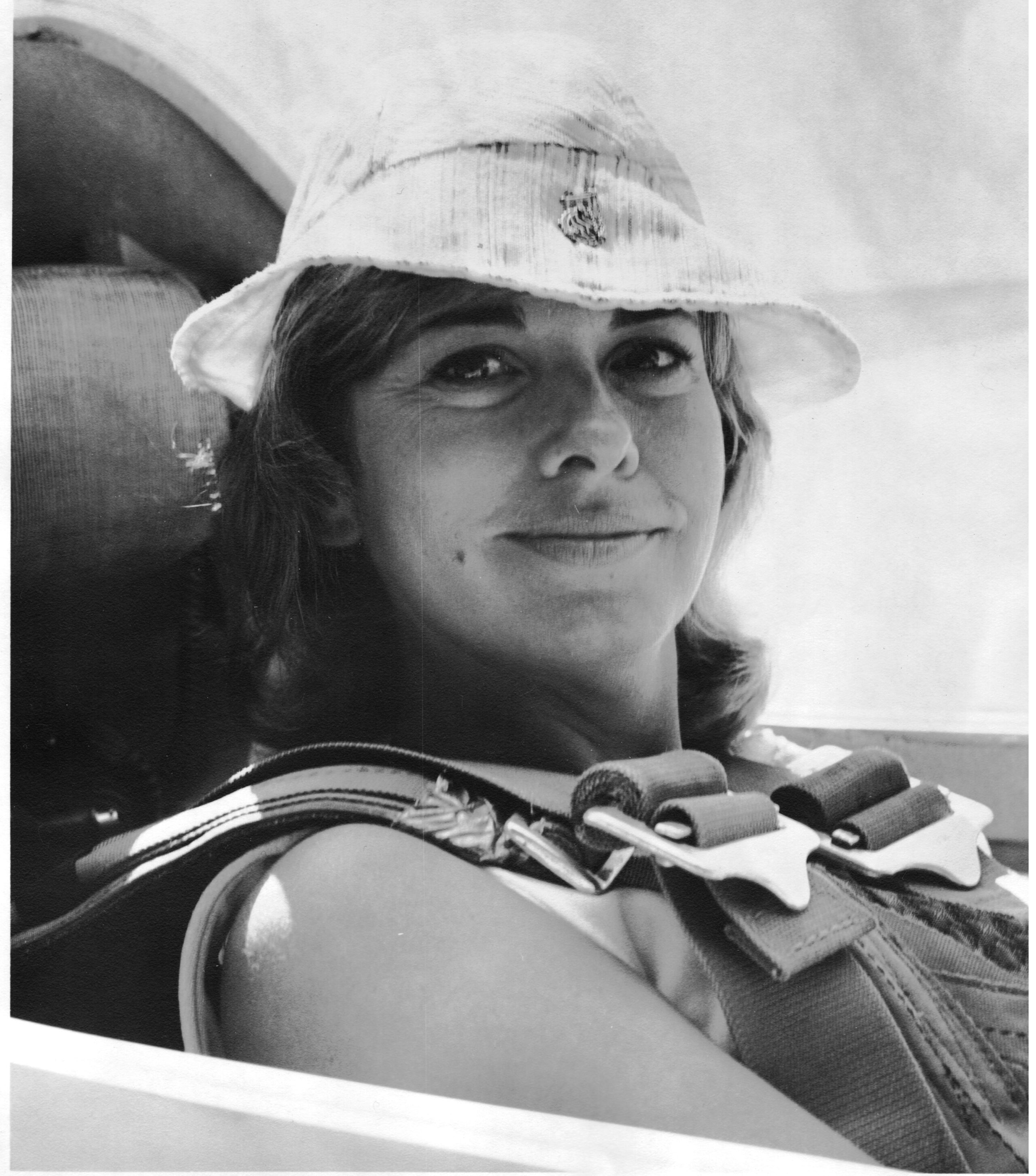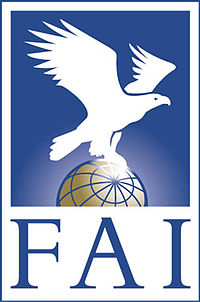 14 February 1979: Flying her Grob G102 Astir CS glider from the Black Forest Gliderport, north of Colorado Springs, Colorado, Sabrina Patricia Jackintell soared to an altitude of 12,637 meters (41,460 feet) over Pikes Peak, setting a Fédération Aéronautique Internationale (FAI) World Record and Soaring Society of America National Record for Absolute Altitude.¹ This record still stands. The duration of this flight was 3 hours, 18 minutes.
Pike's Peak is the highest mountain in the Front Range of the Rocky Mountains. The 14,115 foot (4,267 meters) summit is located 12 miles (19.3 kilometers) west of Colorado Springs.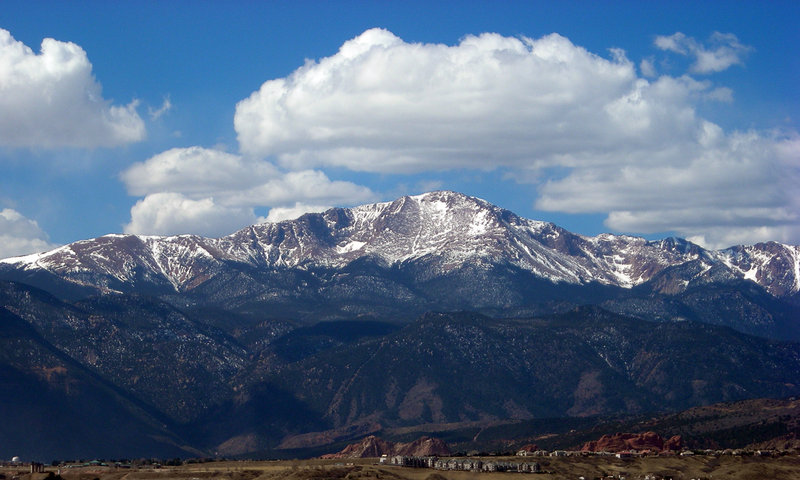 Sabrina Jackintell's aircraft was a 1976 Grob G102 Astir CS glider (or sailplane), serial number 1171, FAA registration N75SW. The Astir CS is registered in the experimental category. It is approved for Day VFR Flight and may perform simple aerobatics: loop, chandelle, steep turn and lazy 8.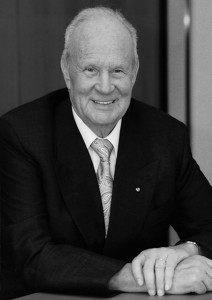 The Astir CS ("Club Standard") is a single-seat performance sailplane, designed by Dipl.-Ing. Dr. Burkhart Grob e.K. and built by Burkhart Grob Flugzeugbau, Tussenhausen-Mattsies, Germany. The glider is built primarily of fiberglass. It has retractable landing gear and a T-tail.
The Astir CS was produced from 1974 to 1977. The current production variant of the G102 is the Astir III.
The Astir CS is 6,470 meters (21 feet, 2.7 inches) long with a wingspan of 15,000 meters (49 feet, 2.6 inches) and height of 1,26 meters (4 feet, 1.6 inches). The glider's empty weight is approximately 255 kilograms (562 pounds). The maximum flying weight, with water ballast, is 450 kilograms, or 990 pounds. The minimum pilot weight is 70 kilograms, (154 pounds.) (Lighter pilots must carry ballast.) The Astir CS has a maximum speed (VNE) of 250 kilometers per hour (155 miles per hour). The glider is restricted to a maximum of +5.3 gs. Negative gs are prohibited.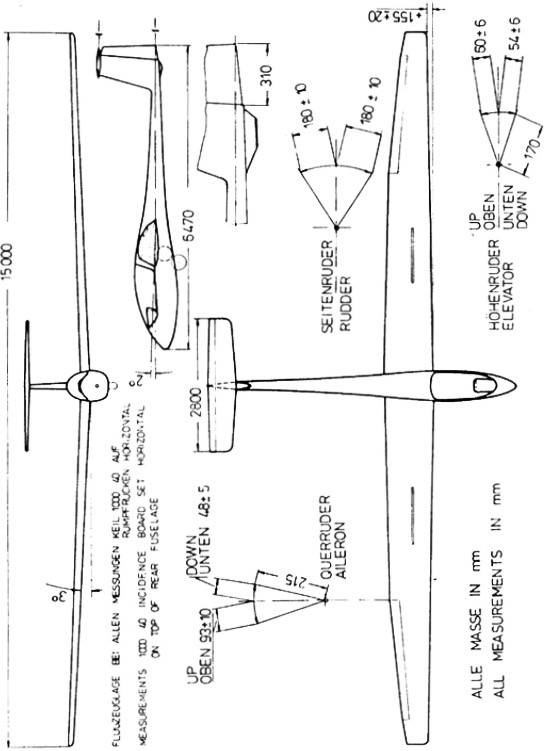 N75SW was recently sold. It is currently registered to an individual in Southern California.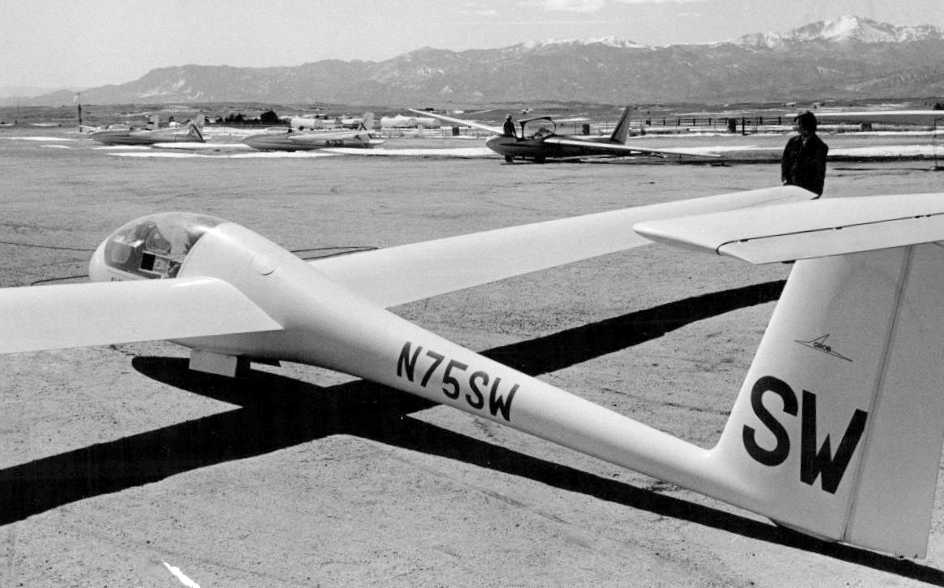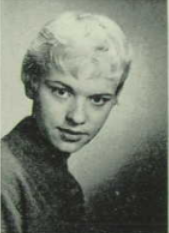 Sabrina Jackintell (née Sadie Patricia Paluga) was born at Youngstown, Ohio, 31 January 1940, the second child of John and Sadie M. Skvarka Paluga. Her father was a steel worker who had emigrated from Chekoslovakia. She attended Wilson High School in Youngstown. Miss Paluga was a member of the Art Students League at the school. One of her paintings was exhibited at the Carnegie Museum, Pittsburgh, Ohio, in 1956. She was voted "Best Dancer" in 1957.
Miss Paluga graduated from the University of Florida, Gainesville, in 1960. While in college she began modeling and was featured on the cover of the fashion magazine, VOGUE.
In 1965 she drove Art Arfon's jet-powered Green Monster land speed record car at the Bonneville Salt Flats, exceeding 300 miles per hour (483 kilometers per hour). Mechanical problems prevented the LSR machine from making a second pass in the opposite direction within the required time limit, so an official Fédération Internationale de l'Automobile (FIA) Land Speed Record was not set.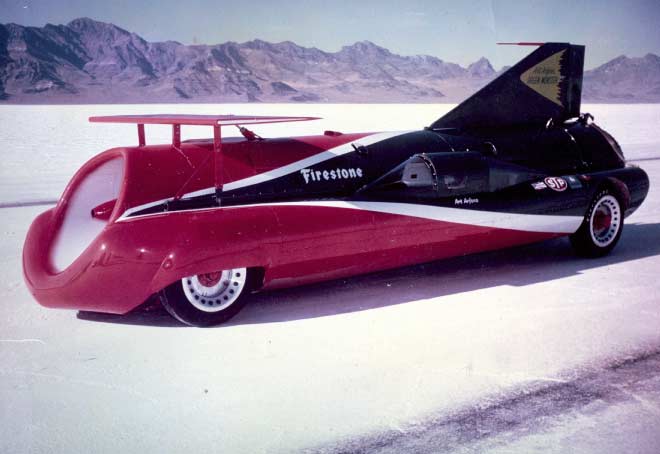 During her life, she lived in Ohio, Florida, Colorado and Southern California. She was married to Jerry E. Jackintell, also from Youngstown, and a fellow student at the University of Florida. They had a son, Jerry, and daughter, Lori. They divorced in El Paso County, Colorado, 9 June 1982.
Sabrina Jackintell died at Sebring, Florida, 15 January 2012 at the age of 71 years.
¹ FAI Record File Number 348
© 2019, Bryan R. Swopes
Read the article about Sabrina Jackintell on Jonathan Turley's Internet blog:
Remarkable People: Sabrina Jackintell, a Woman for all Seasons