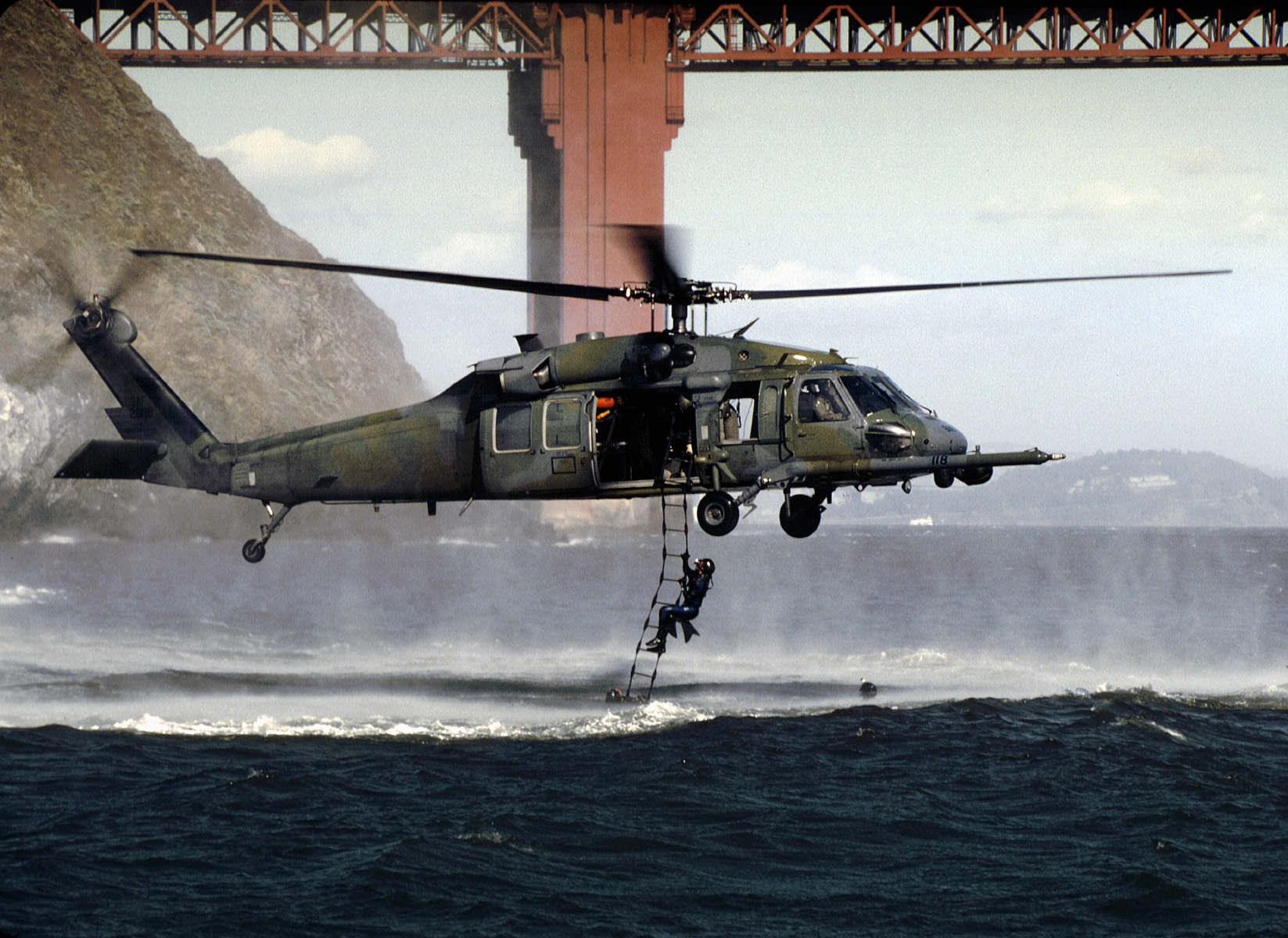 30 October 1991: United States Air Force Sikorsky HH-60G Pave Hawk, 88-26110, call sign "Jolly 110," assigned to the 106th Rescue Wing, New York Air National Guard, headed out into a hurricane that would become known as "The Perfect Storm." Aboard were Major C. David Ruvola, pilot; Captain Graham Buschor, co-pilot; Staff Sergeant James R. Mioli, flight engineer; and pararescue jumpers Technical Sergeant John Spillane and Technical Sergeant Arden Rick Smith. Their mission was to attempt a rescue 250 miles (400 kilometers) out to sea.
Due to the severity of the storm—a weather buoy located 264 miles (425 kilometers) south of Halifax, Nova Scotia, reported a wave height of 100.7 feet (30.7 meters) on 30 October, the highest ever recorded in that part of the Atlantic Ocean—the Pave Hawk crew was unable to make the rescue and had to return to their base.
Having already refueled from the Lockheed HC-130 Hercules tanker three times during the mission, and with low fuel, a fourth refueling was needed for the helicopter to make it back to the mainland. Because of the the extreme turbulence and lack of visibility, Jolly 110 could not make contact with the refueling drogue trailing behind the airplane.
Major Ruvola made more than 30 attempts, but finally both drogues had been damaged by the severe conditions. With just twenty minutes of fuel remaining, Jolly 110 would have to ditch in the middle of "The Perfect Storm."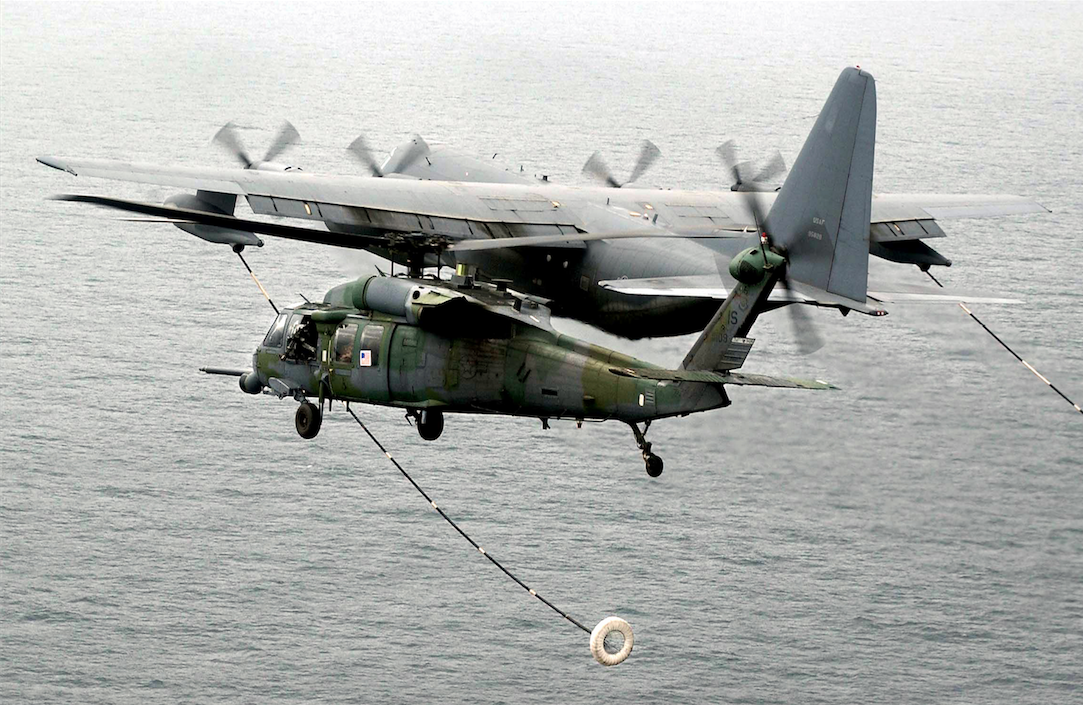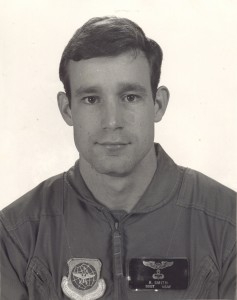 Unable to refuel, Major Ruvola made the decision to ditch the helicopter into the sea while the engines were still running. At 9:30 p.m., the Sikorsky's number one engine flamed out from fuel starvation. With one engine still operating, Ruvola held the Pave Hawk in a hover over the raging ocean while Buschor, Mioli, Spillane and Smith jumped.
When the number two engine flamed out, Ruvola put the Pave Hawk into a hovering autorotation. Its blades came to a sudden stop when they hit the face of an oncoming wave. Ruvola was about 15 feet (4.6 meters) under water by the time he was able to escape from the sinking helicopter.
The Pave Hawk had gone down 90 miles (145 kilometers) south of Montauk Point in 100-knot (185 kilometers per hour) winds and 80-foot (25 meter) waves. After five hours in the water, four airmen were rescued by USCGC Tamaroa (WMEC-166), a 48-year-old former U.S. Navy fleet tug, operated by the Coast Guard since the end of World War II as a medium endurance cutter.
The search for Rick Smith continued for a week. He was never found.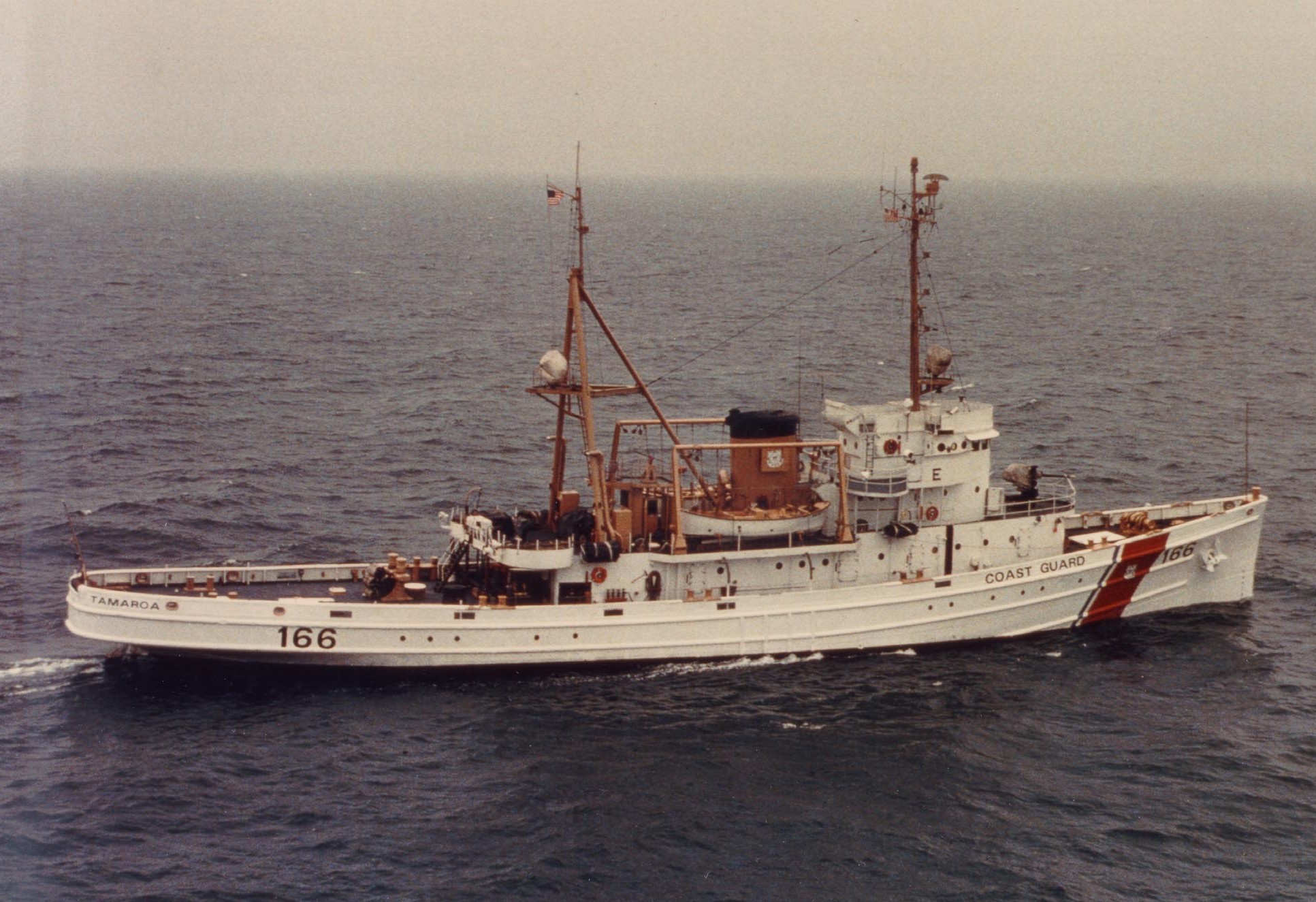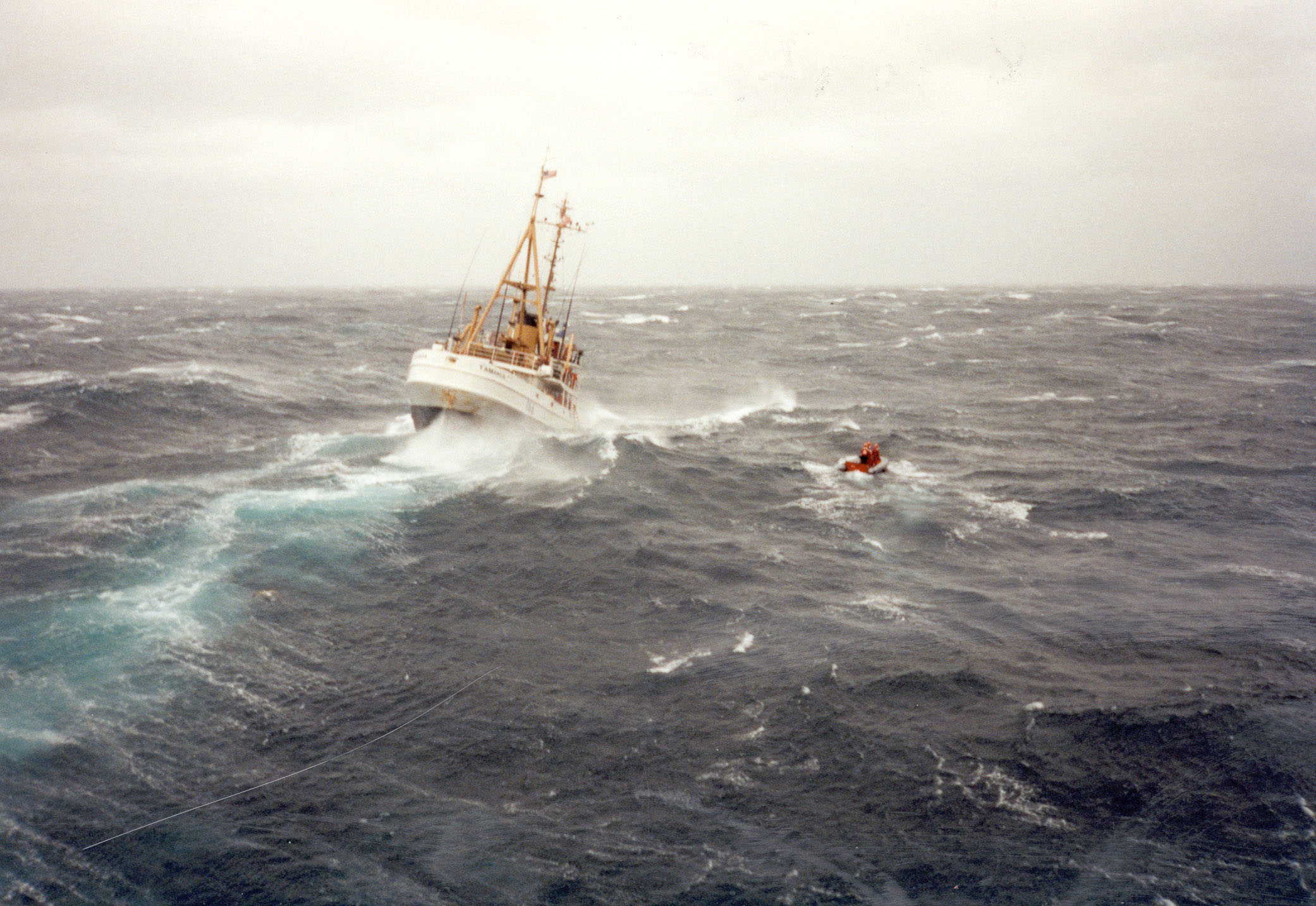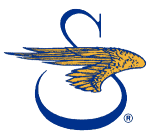 The U.S. Air Force HH-60G Pave Hawk is medium-sized twin-engine combat search-and-rescue (CSAR) helicopter, developed from the Army UH-60A Black Hawk transport. These helicopters were upgraded with an extendable probe for air-to-air refueling and additional fuel tanks in the cabin. They were given the project name Credible Hawk.
The Credible Hawks were further upgraded to the MH-60G Pave Hawk standard, which incorporated an inertial navigation system, GPS, and Doppler radar for precision navigation. Low-light television, infrared cameras and night vision systems allowed the MH-60G to operate at night and very low altitude. The Pave Hawk is equipped with an Automatic Flight Control System (AFCS), a very sophisticated autopilot which incorporates automatic hover capability.
Some of the MH-60G Pave Hawks received further upgrades for the special operations mission. Helicopters dedicated to CSAR were redesignated HH-60G. A rescue hoist capable of lifting 600 pounds (272 kilograms) from a 200-foot (60.7 meter) hover is incorporated on the upper right side of the fuselage.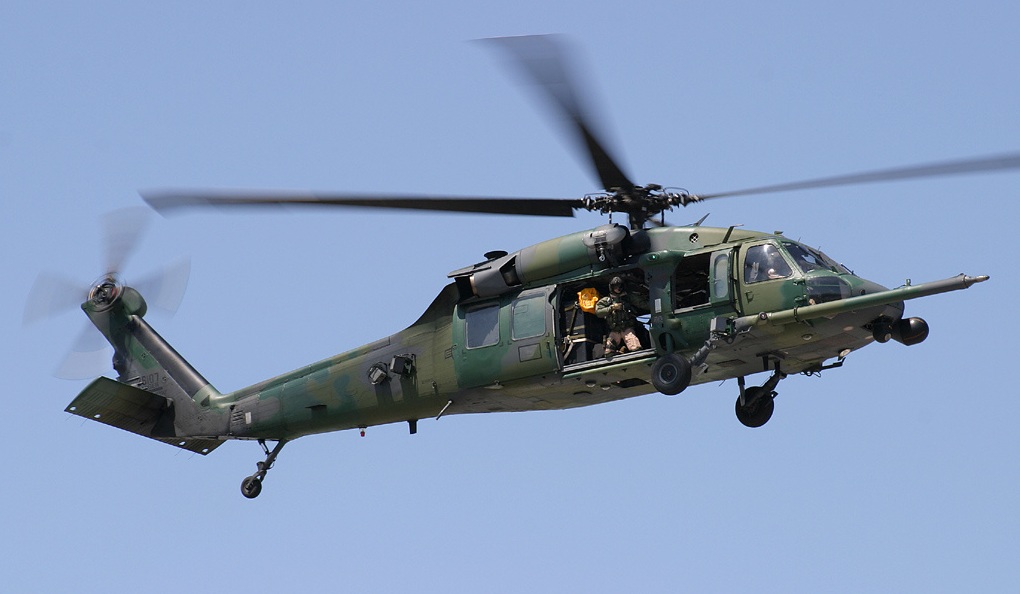 The HH-60G is operated by a crew of two pilots, a flight engineer and gunner. For rescue operations, pararescue jumpers, the famous "P.J.s," are added to the crew. The helicopter has an overall length of 64 feet, 11 inches (19.787 meters) with rotors turning. The fuselage is 49 feet, 10 inches (15.189 meters) long and 7 feet, 9 inches (2.362 meters) wide. Overall height (rotors turning) is 16 feet, 11 inches (5.156 meters).
The HH-60G has a four-bladed fully-articulated main rotor with elastomeric bearings. It has a diameter of  53 feet, 8 inches (16.358 meters) and turns counterclockwise as seen from above. (The advancing blade is on the helicopter's right.) The main rotor turns 258 r.p.m., resulting in a blade tip speed of 728 feet per second (222 meters per second). The blades were built with titanium spars and used two different airfoils and a non-linear twist (resulting in a net -16.4°). The outer 20 inches (0.508 meters) were swept aft 20°.
The four-blade bearingless tail rotor assembly is mounted on the right side of a pylon in a tractor configuration. The tail rotor turns clockwise as seen from the helicopter's left side. (The advancing blade is below the axis of rotation.) The tail rotor has a diameter of 11 feet (3.353 meters) and each blade has a chord of 0.81 feet (0.247 meters) and -18° twist. The tail rotor turns 1,214 r.p.m. and has a tip speed of 699 feet per second (213 meters per second). Because the Black Hawk's engines are behind the transmission, the aircraft's center of gravity (c.g.) is also aft. The tail rotor plane is inclined 20° to the left to provide approximately 400 pounds of lift (1.78 kilonewtons) to offset the rearward c.g.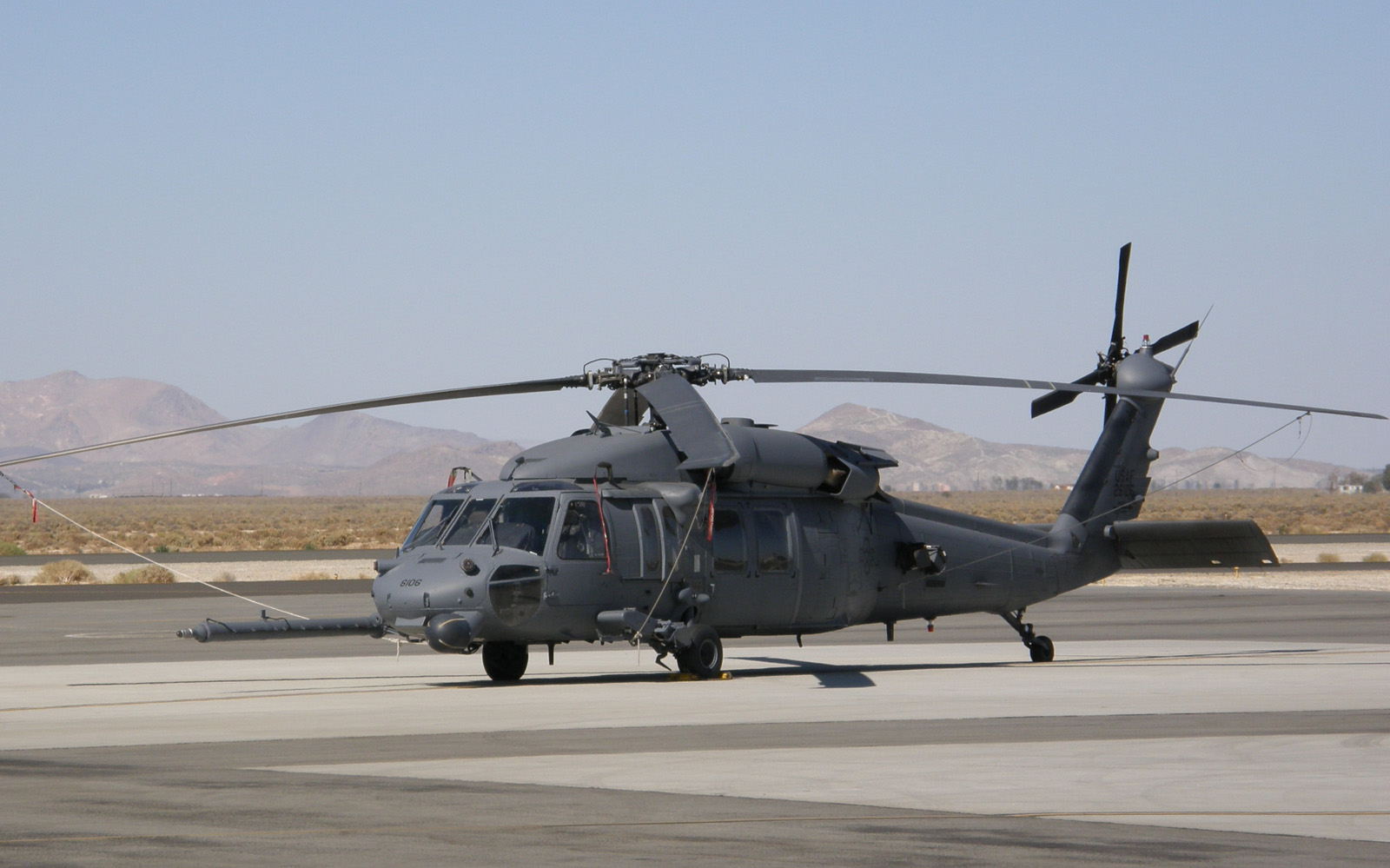 Power is supplied by two General Electric T700-GE-701C turboshaft engines which are mounted on top of the fuselage on either side of the transmission and main rotor mast. They have a Maximum Continuous Power rating of 1,662 shaft horsepower, each, at Sea Level on a Standard Day. Maximum Power (10 minute limit) is 1,890 shaft horsepower, and the One Engine Inoperative (OEI) rating is 1,940 shaft horsepower (2½ minute limit.) The -701C is 3 feet, 10 inches (1.684 meters) long), 1 foot, 3.6 inches (0.396 meters) in diameter and weighs 458 pounds (208 kilograms). The helicopter's main transmission is rated for a maximum 3,400 horsepower.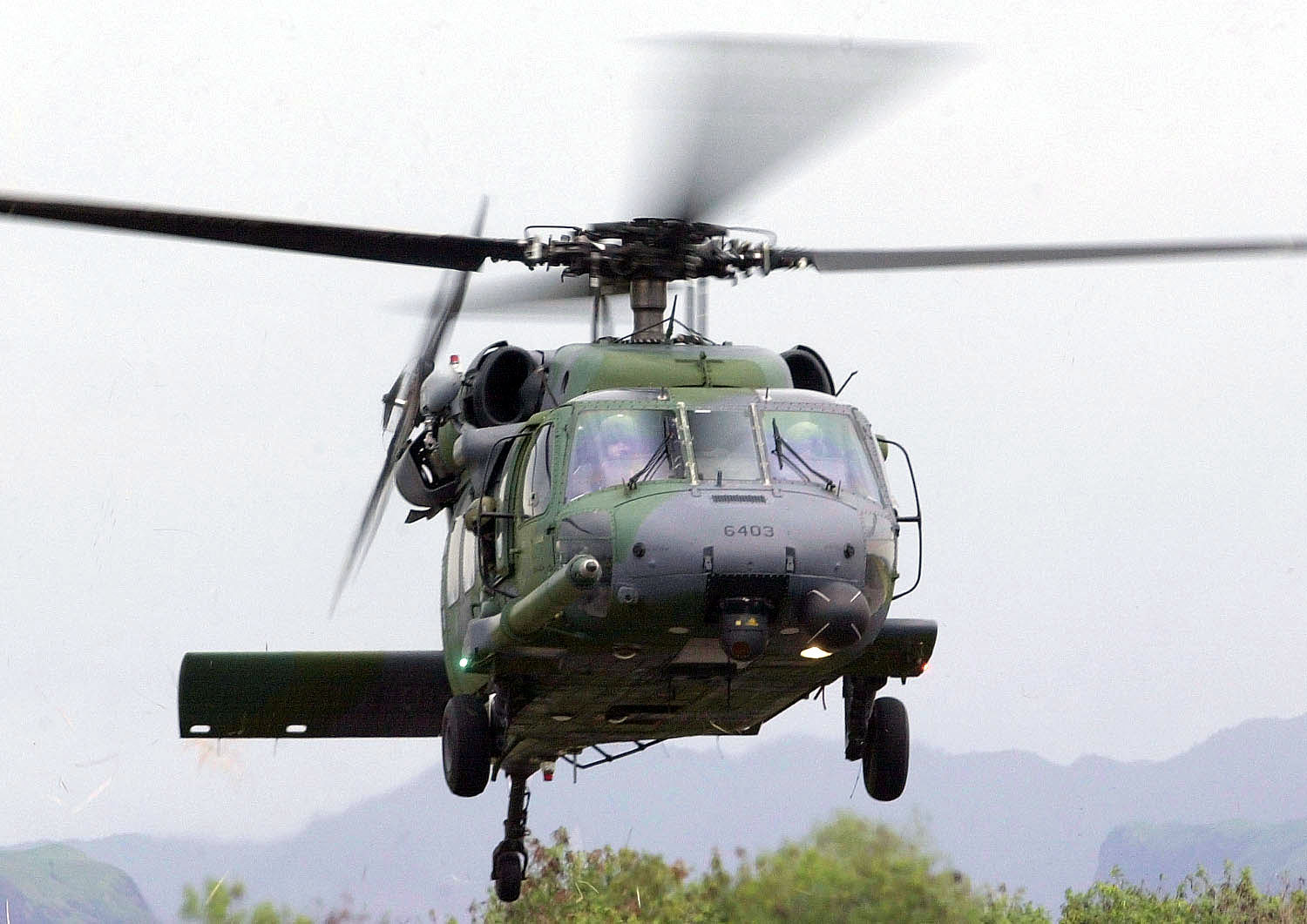 The HH-60G has a cruise speed of 184 miles per hour (296 kilometers per hour) and its maximum speed is 224 miles per hour (361 kilometers per hour). The service ceiling is 14,000 feet (4,267 meters) and maximum range is 373 miles (600 kilometers). The hover ceiling, in ground effect (HIGE) is approximately 10,000 feet (3,048 meters), and out of ground effect (HOGE) is about 6,000 feet (1,830 meters).
Defensive armament consists of two GAU-18A .50-caliber machine guns.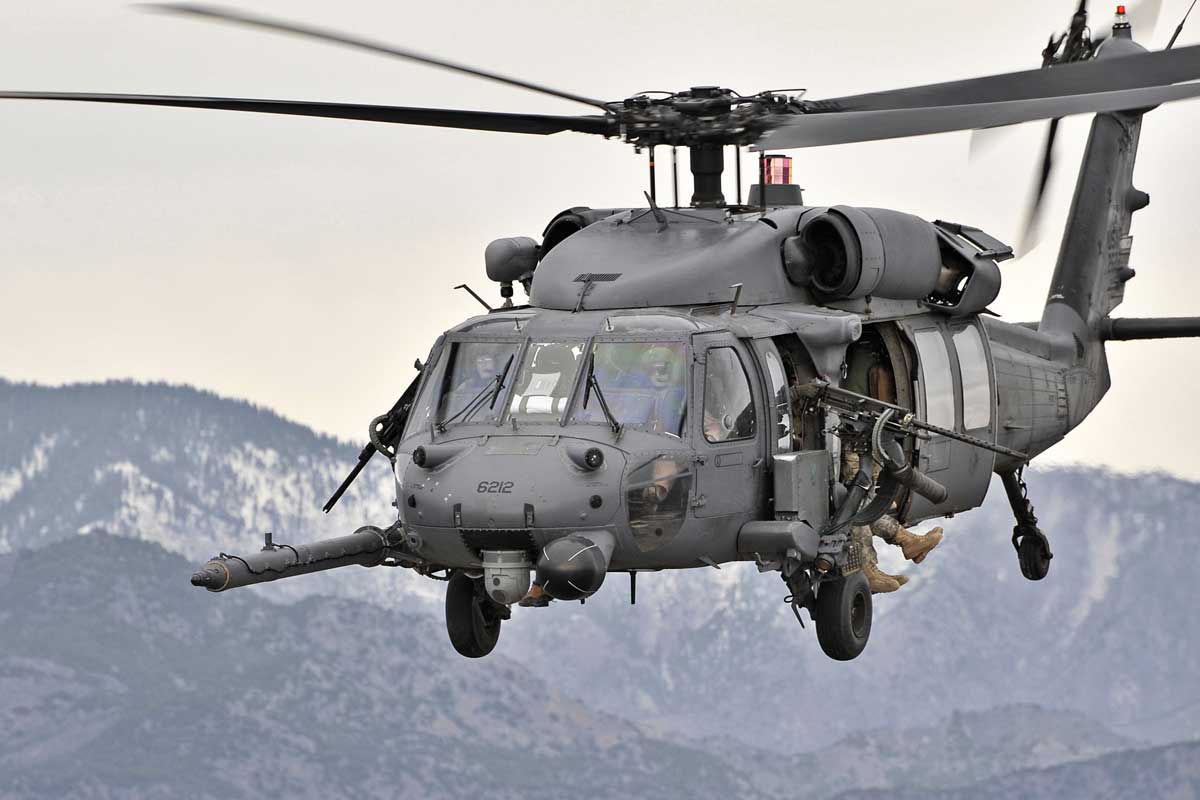 The U.S. Air Force initially purchased 112 HH-60G Pave Hawk helicopters, though as of May 2016, 96 remain in service. Most of these are approaching their design airframe lifetime limit of 7,000 flight hours. Several have passed 10,000 hours. The Air Force will replace them with a new HH-60W, a combat rescue helicopter based on the Sikorsky UH-60M Black Hawk. 21 U.S. Army UH-60Ls were modified to replace HH-60G losses.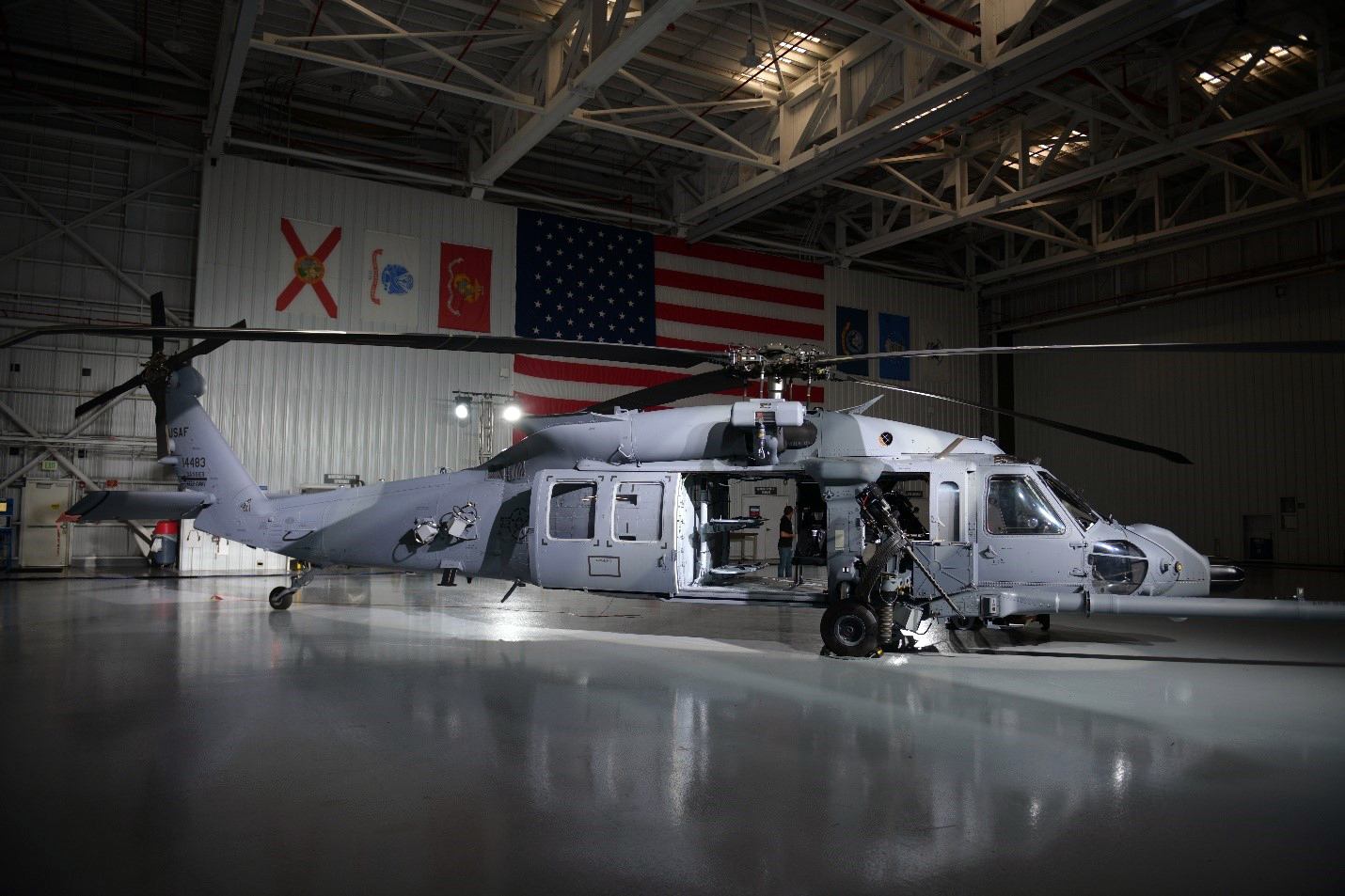 The next CSAR helicopter, the HH-60W, based on the Sikorsky UH-60M, made its first flight 17 May 2019. Low-rate production of 10 new Combat Rescue Helicopters was authorized 24 September 2019. The Air Force plans to purchase 113 "Whiskeys."
On 5 November 2020, the first two HH-60Ws were delivered to Moody AFB, near Valdosta, Georgia.