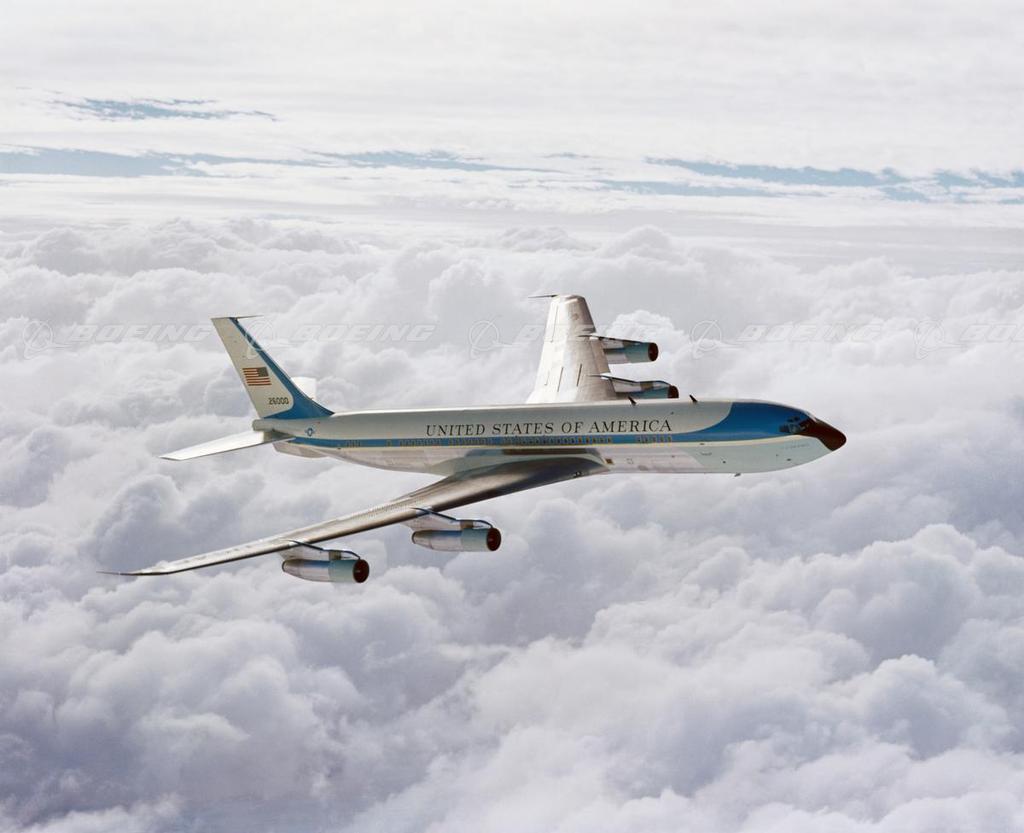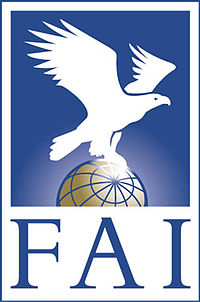 19 May 1963: During a non-stop flight from Andrews Air Force Base, outside Washington, D.C., to Moscow, Russia, Union of Soviet Socialist Republics, a Boeing VC-137C, 62-6000, under the command of Colonel James B. Swindal, United States Air Force, set 15 Fédération Aéronautique Internationale (FAI) World Records for Speed Over a Recognized Course. Colonel Swindal flew the airplane, commonly known as Air Force One, 5,004 miles (8,053.2 kilometers) in 8 hours, 39 minutes, 2 seconds, averaging 490.96 miles per hour (790.12 kilometers per hour). On the return flight, 15 additional records were set.
The fastest segment of the flight was from to Boston, Massachusetts to Oslo, Norway, at an average speed of 952.62 kilometers per hour (591.93 miles per hour).¹
The New York Times reported:
MOSCOW — President Kennedy's Air Force jet today set a nonstop speed record between Washington and Moscow and shattered 14 other air records. The $8 million Boeing 707, carrying a ten-man party headed by Atomic Energy Commission chairman Glenn T. Seaborg, touched down eight hours 38 minutes and 42 seconds after takeoff — the fastest flight ever made between the U.S. and the Soviet Union. Interred was a Soviet myth that the U.S. lacked a plane able to make a 5,000-mile run nonstop. The black-nosed blue and white jet, piloted by Col. James B. Swindal, 46, of Falls Church, Virginia, made it with fuel for more than two hours of flight remaining, proving that any delays in reaching a commercial agreement are political, not technical.
— The New York Times, 19 May 1963
The Washington Post reported that
. . . On board were a Soviet navigator and a Soviet radio operator, the usual requirements for all international flights over Soviet territory. The two men, both speaking English, flew to Washington to make the flight.
— The Washington Post, 20 May 1963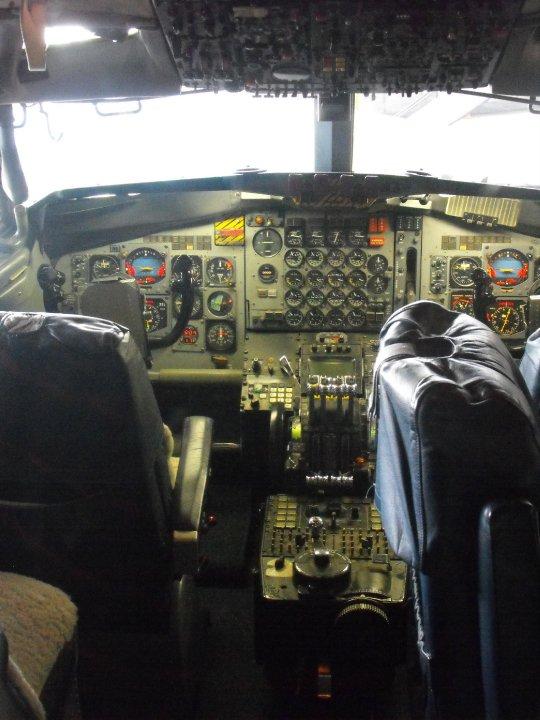 The Boeing VC-137C was the first of two specially-configured Boeing 707-353B airliners used by the President of the United States, or other senior administration officials. The distinctive white, blue and natural metal livery was created by the famed industrial designer Raymond Loewy.
When the president is aboard, the airplane is designated "Air Force One". At other times, it uses the Special Air Mission designation, SAM 26000. The airplane entered service in 1962, replacing the three earlier commercial Boeing 707-153 airliners, which were designated VC-137A Stratoliner, USAF serial numbers 58-6970–58-6972.
SAM 26000 was itself replaced by SAM 27000 in 1972, though it remained available as a back-up aircraft. It was retired to the National Museum of the United States Air Force on 20 May 1998.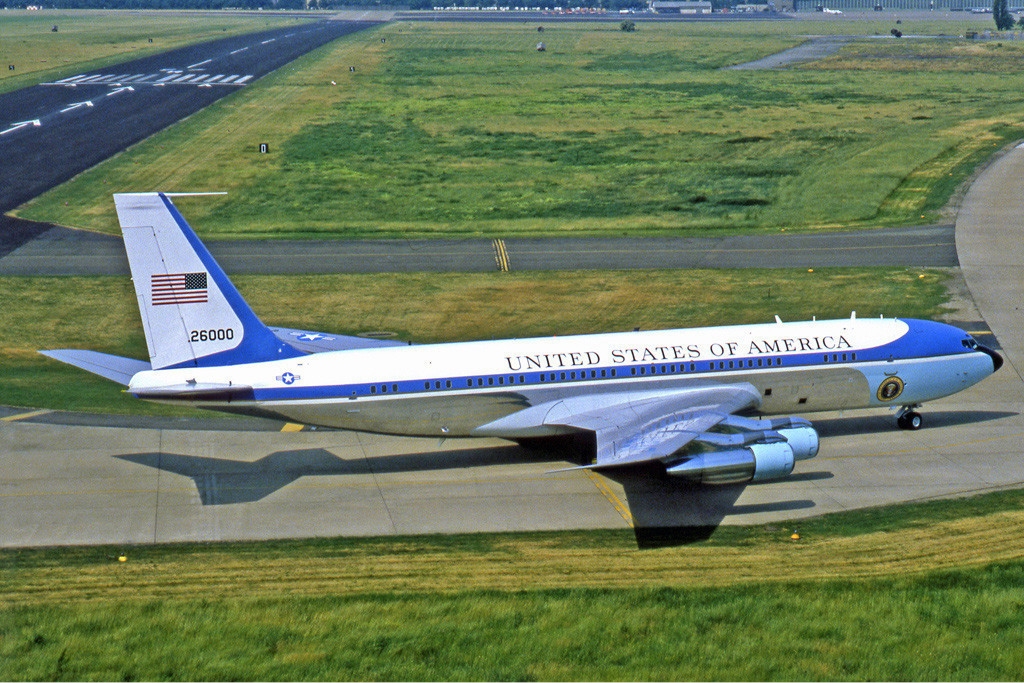 James Barney Swindal was born 18 August 1917 in West Blocton, Alabama. He was the first of two children of Samuel Young Swindal, a carpenter, and Ida Maranda Kornegay Swindal.
James Barney Swindal married Miss Emily Mae Glover on 18 November 1936, at Birmingham, Alabama. They would have two children. He was employed as a crane operator for a cast iron pipe company in Birmingham.
Swindal enlisted as an aviation cadet in the U.S. Army at Montgomery, Alabama, 28 February 1942, shortly after the United States entered World War II. He was blonde with blue eyes, 5 feet, 11 inches (1.80 meters) tall, and weighed 147 pounds (67 kilograms). Trained as a pilot in the U.S. Army Air Forces, he flew transports in the China-Burma-India (CBI) theater of operations. After the War, he participated in the Berlin Airlift.
Swindal became President Kennedy's personal pilot in 1960. He flew JFK to Berlin for his famous "Ich bin ein Berliner" speech, 26 June 1963, and later flew President Kennedy's casket from Dallas, Texas to Washington, D.C.  Colonel Swindal retired from the Air Force in 1971. When SAM 26000 arrived at the National Museum of the United States Air Force, he sat in its cockpit for a last time.
Colonel Swindal died at Cape Canaveral, Florida, 25 April 2006, at the age of 88 years. He was buried at the Arlington National Cemetery, Arlington, Virginia.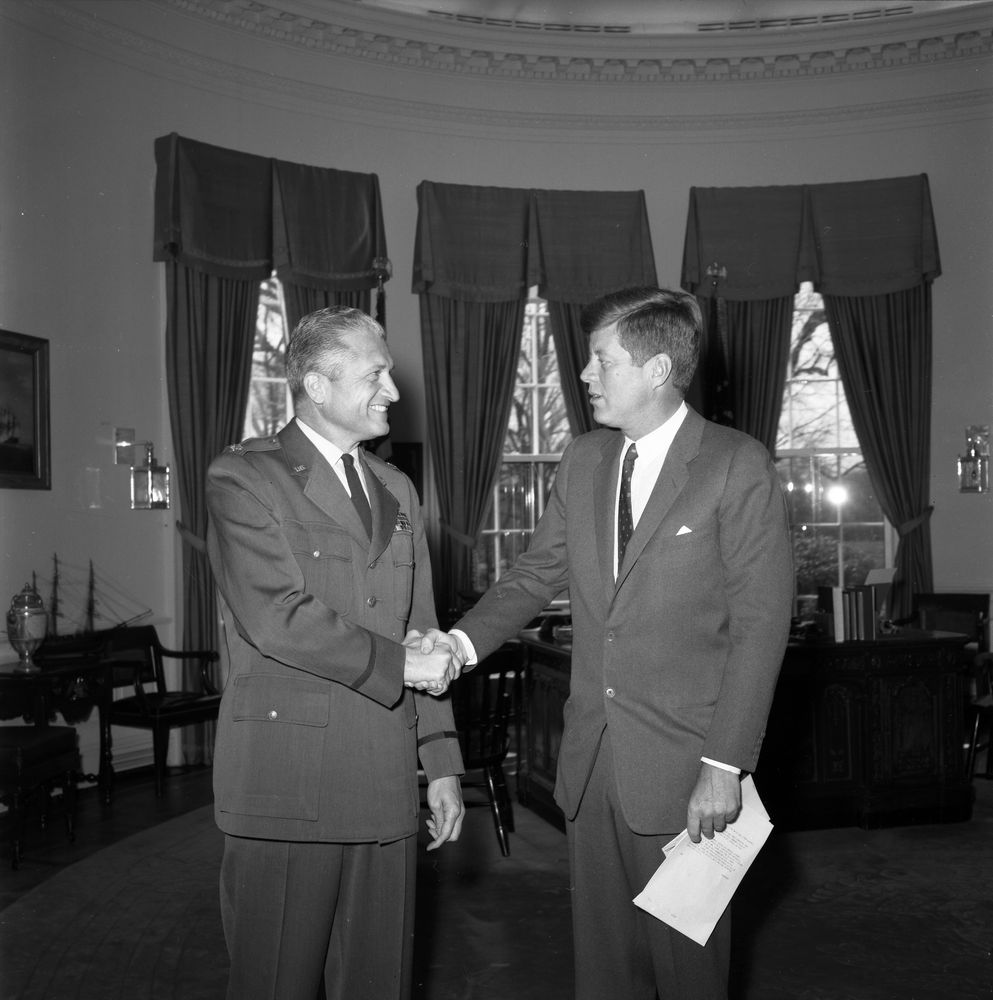 ¹ FAI Record File Number 16472
© 2018, Bryan R. Swopes