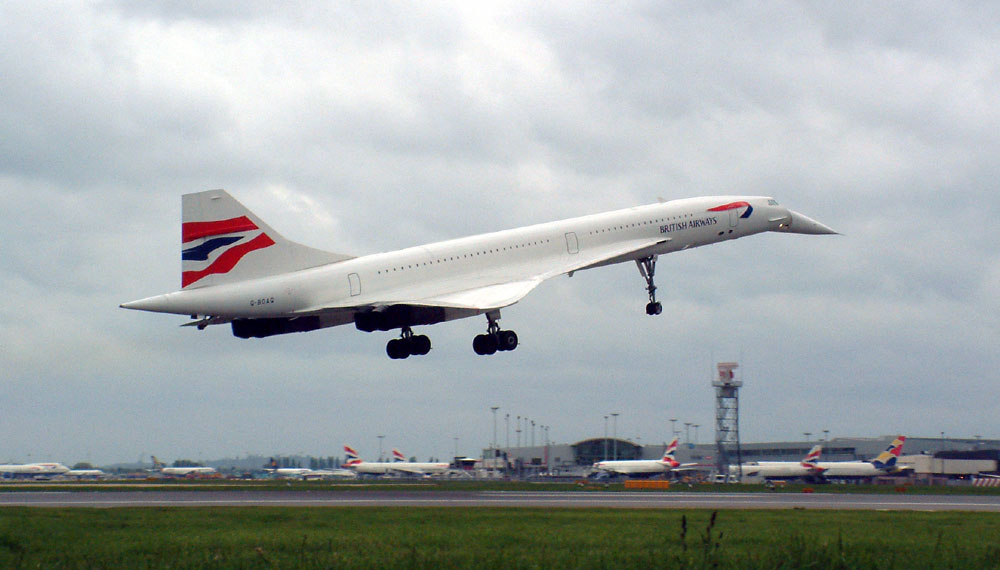 24 October 2003: At 4:05 p.m. BST, the final commercial flight of the British Airways Concorde came to an end with the landing of G-BOAG at London Heathrow Airport. It landed third in sequence with G-BOAE and G-BOAF after all three supersonic airliners had made a low pass over London.
G-BOAG had flown from New York under the command of Captain Mike Bannister, with First Officer Jonathan Napier and Engineer Officer David Hoyle. There were 100 celebrity passengers on board.
"Alpha Golf," British Aerospace serial number 100-214, was the final Concorde built in Britain, and, at its retirement, was the lowest-time Concorde in British Airway's fleet. It first flew at Filton, 21 April 1978, registered G-BFKW. It was delivered to British Airways 6 February 1980. In 1981, 100-214 was re-registered as G-BOAG. During the early 1980s, it was taken out of service and used as a source for parts for the other Concordes, but returned to airworthy status in 1985.
After a series of farewell flights, G-BOAG was retired to The Museum of Flight, Seattle, Washington. It had flown 16,239 hours, made 5,066 takeoffs and landings and had gone supersonic 5,633 times.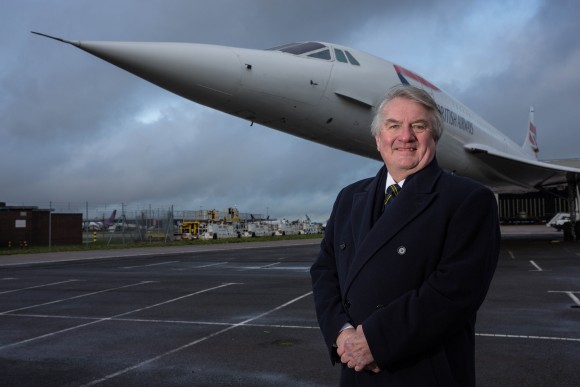 © 2018, Bryan R. Swopes