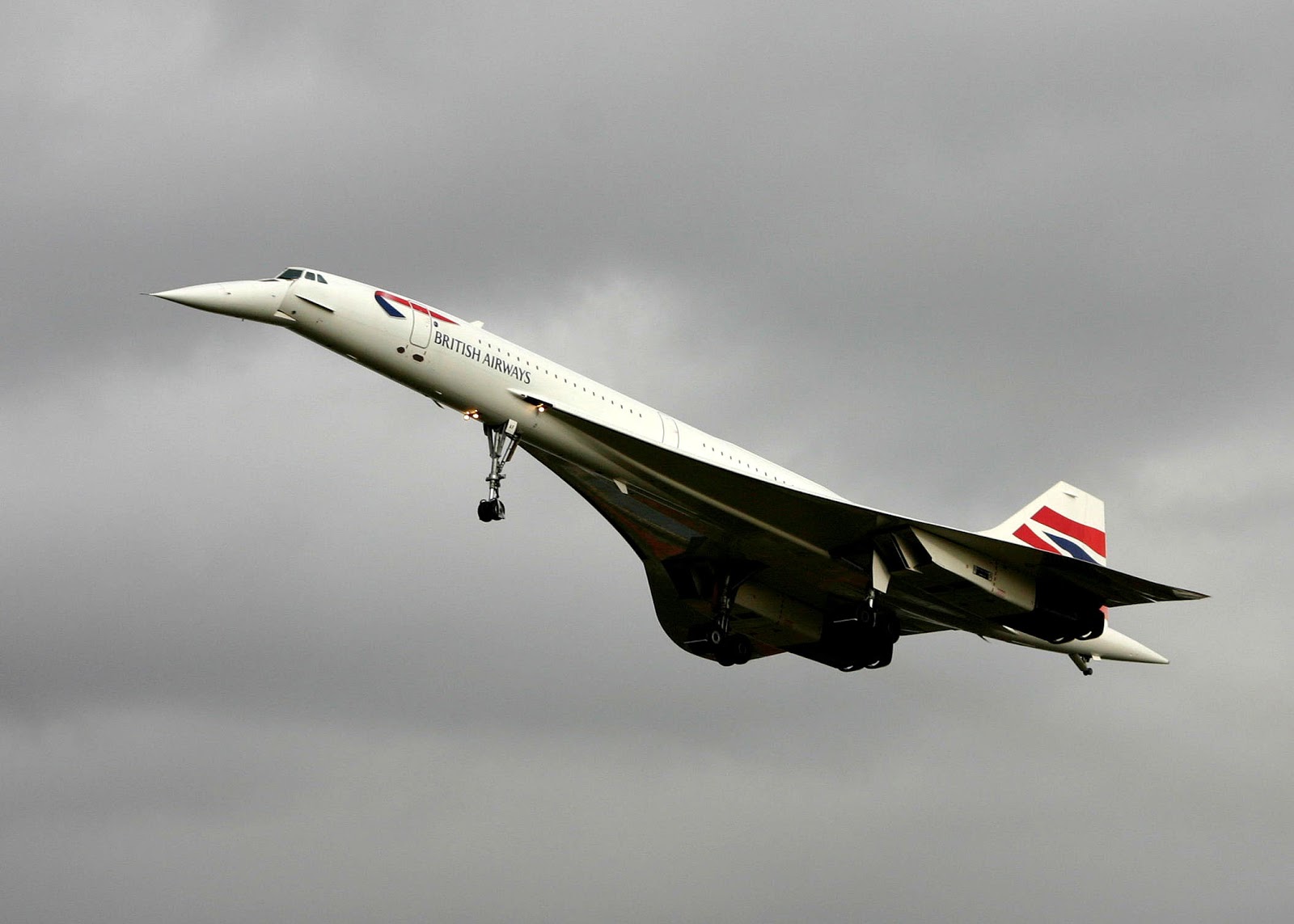 26 November 2003: Concorde 216, G-BOAF, made the final flight of the Concorde fleet when it flew from London Heathrow Airport (LHR) to Bristol Filton Airport (FZO) with 100 British Airways employees on board. The aircraft was under the command of Captain Les Brodie, with Chief Pilot Captain Mike Bannister and Captain Paul Douglas, with Senior Flight Engineers Warren Hazleby and Trevor Norcott. The duration of the flight was just over 1 hour, 30 minutes, and included both supersonic and low-altitude segments.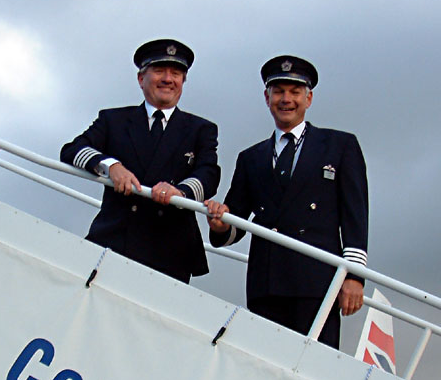 Concorde 216 was the last of twenty Concordes to be built. It was originally registered G-BFKX and made its first flight at Bristol Filton Airport, 20 April 1979. The new airliner was delivered to British Airways 9 June 1980 and was re-registered G-BOAF. "Alpha-Foxtrot" had flown a total of 18,257 hours by the time it completed its final flight. It had made 6,045 takeoffs and landings, and had gone supersonic 5,639 times.
G-BOAF was placed in storage at Filton. It is intended as the centerpiece of Bristol Aerospace Centre, scheduled to open in 2017.
The Concorde supersonic transport, known as an "SST," was built by the British Aerospace Corporation and Sud-Aviation. There were six pre-production aircraft and fourteen production airliners. British Airways and Air France each operated seven Concordes. It was a Mach 2+ delta-winged intercontinental passenger transport, operated by a flight crew of three and capable of carrying 128 passengers.
The production airliners were 202 feet, 4 inches long (61.671 meters) when at rest. During supersonic flight the length would increase due to metal expansion from frictional heating. The wingspan was 83 feet, 10 inches (25.552 meters) and overall height was 40 feet (12.192 meters). The fuselage was very narrow, just 9 feet, 5 inches at the widest point. The Concorde has an empty weight of 173,500 pounds (78,698 kilograms) and a maximum takeoff weight of 408,000 pounds (185,066 kilograms).
The Concorde is powered by four Rolls-Royce/SNECMA Olympus 593 Mk.610 afterburning turbojet engines. The Olympus 593 is a two-shaft, axial-flow engine with a 14-stage compressor section (7 low- and 7 high-pressure stages), single combustion chamber and a two-stage turbine (1 low- and 1 high-pressure stage). The Mk.610 was rated at 139.4 kilonewtons (31,338 pounds of thrust), and 169.2 kilonewtons (38,038 pounds) with afterburner. During supersonic cruise, the engines produced 10,000 pounds of thrust (44.48 kilonewtons), each. The Olympus 593 Mk.610 is 4.039 meters (13 feet, 3.0 inches) long, 1.212 meters (3 feet, 11.72 inches) in diameter, and weighs 3,175 kilograms (7,000 pounds).
The maximum cruise speed is Mach 2.05. Concorde's operating altitude is 60,000 feet (18,288 meters). Maximum range is 4,500 miles (7,242 kilometers).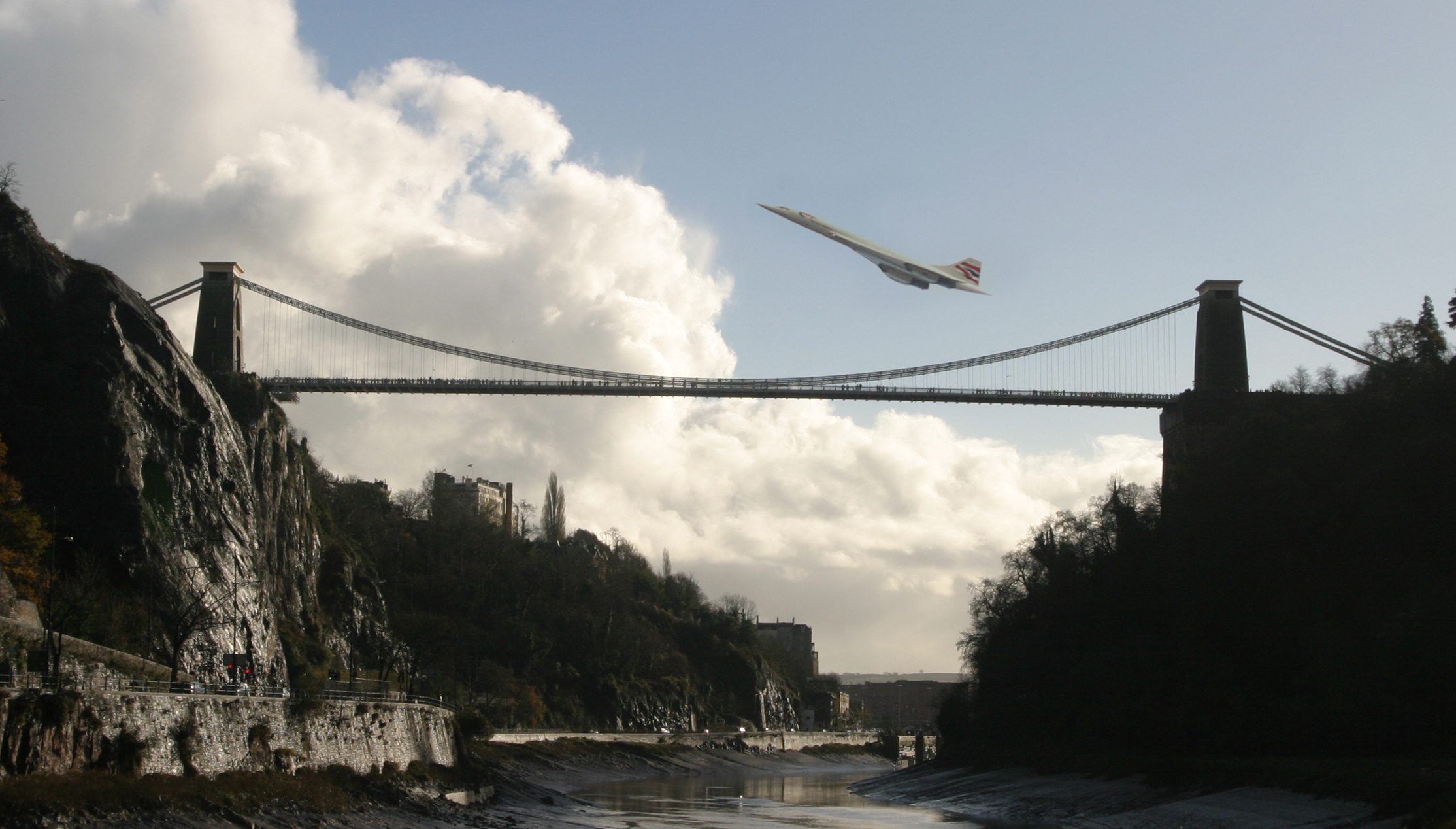 © 2016, Bryan R. Swopes