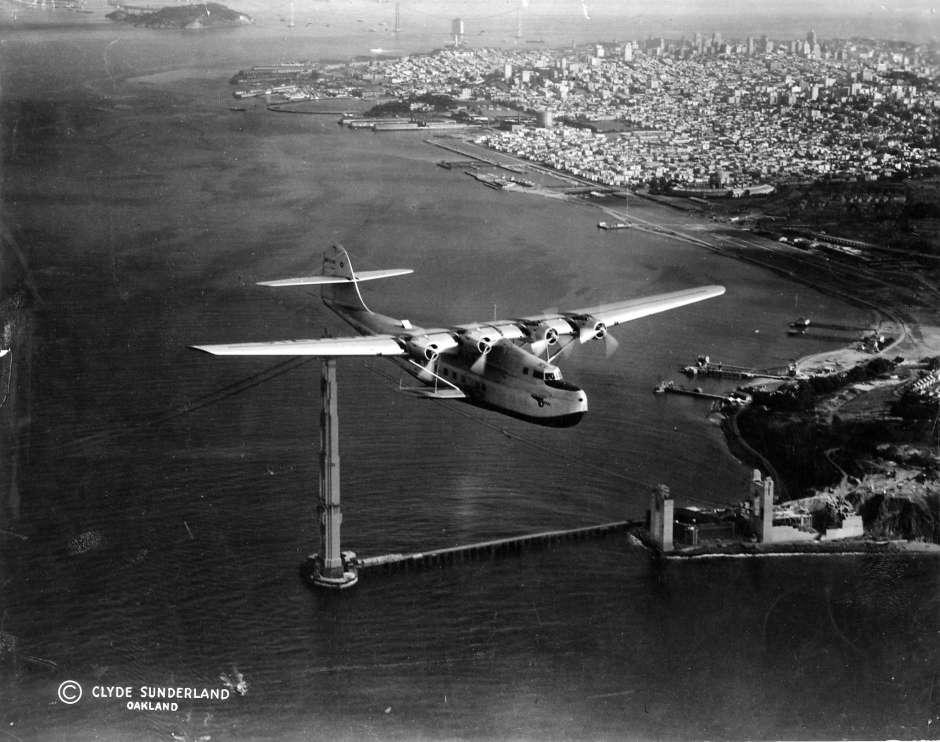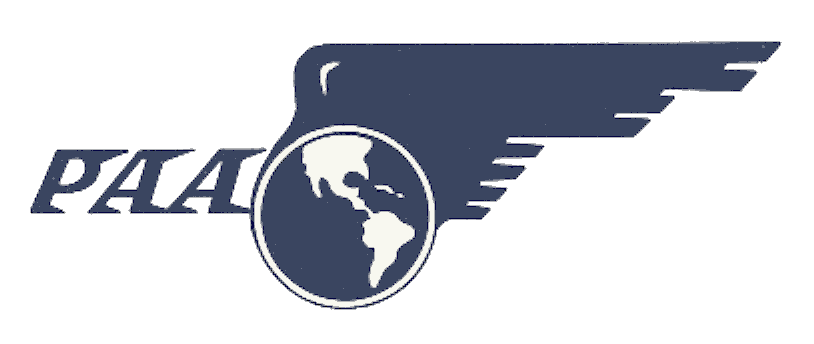 22 November 1935: The Pan American Airways flying boat, China Clipper, a Martin M-130, NC14716, departed Alameda, California (an island in San Francisco Bay) at 3:46 p.m., Friday, and arrived at Honolulu at 10:39 a.m., Saturday, completing the first leg of a five-day trans-Pacific flight to Manila in the Philippine Islands.
The aircraft commander was Captain Edwin Charles Musick, with First Officer Robert Oliver Daniel ("Rod") Sullivan. The navigator was Frederick Joseph Noonan, who would later accompany Amelia Earhart on her around-the-world flight attempt. There were also a Second Officer and two Flight Engineers. The cargo consisted of 110,000 pieces of U.S. Mail.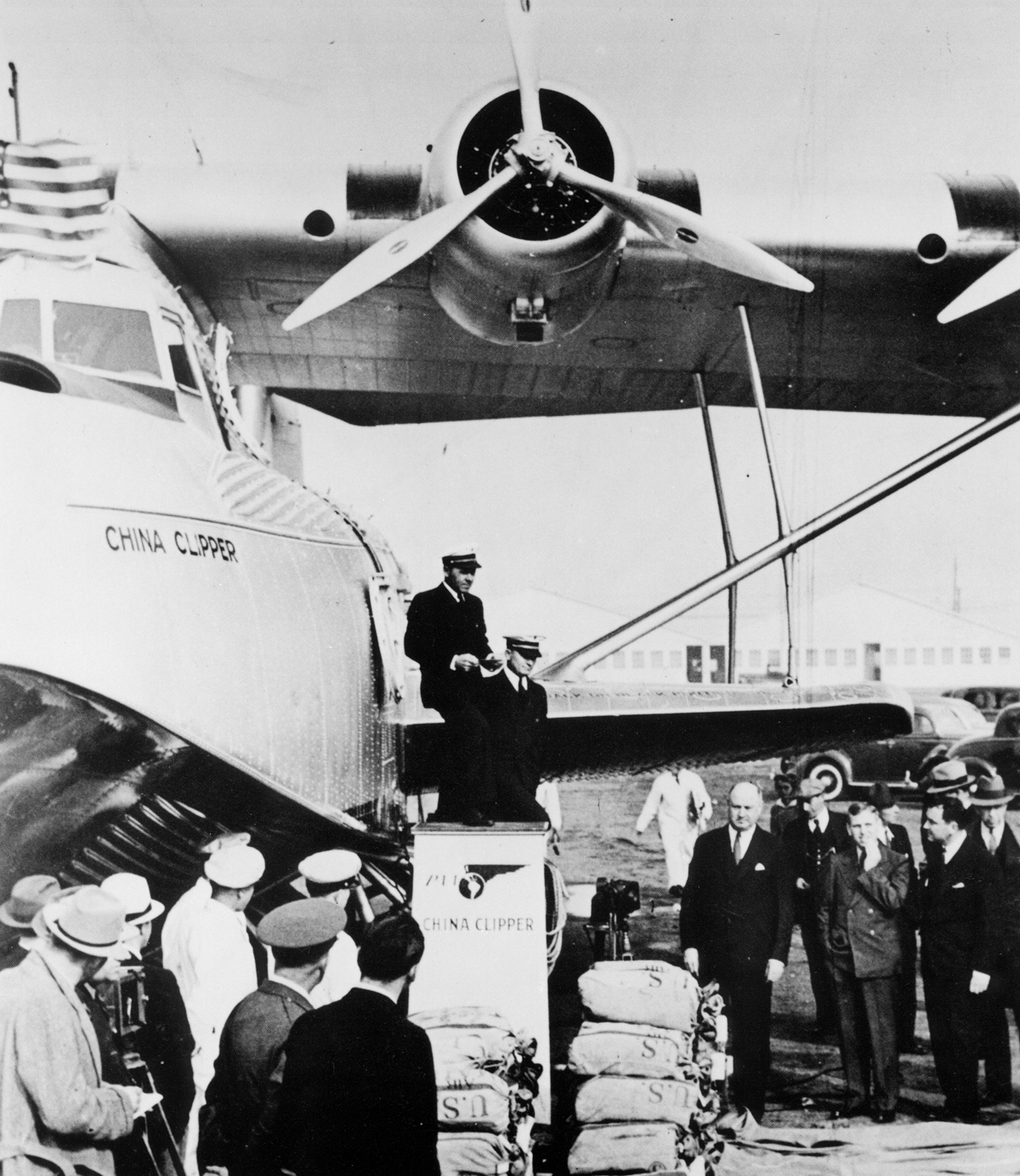 Pan Am personnel called the Clipper "Sweet Sixteen," referring to its Civil Aeronautics Board registration number, NC14716. The airplane and Humphrey Bogart starred in a 1936 First National Pictures movie, "China Clipper."
NC14716 was the first of three Martin M-130 four-engine flying boats built for Pan American Airways and was used to inaugurate the first commercial transpacific air service from San Francisco to Manila in November, 1935. Built at a cost of $417,000 by the Glenn L. Martin Company in Baltimore, Maryland, it was delivered to Pan Am on October 9, 1935. The airplane's serial number was 558.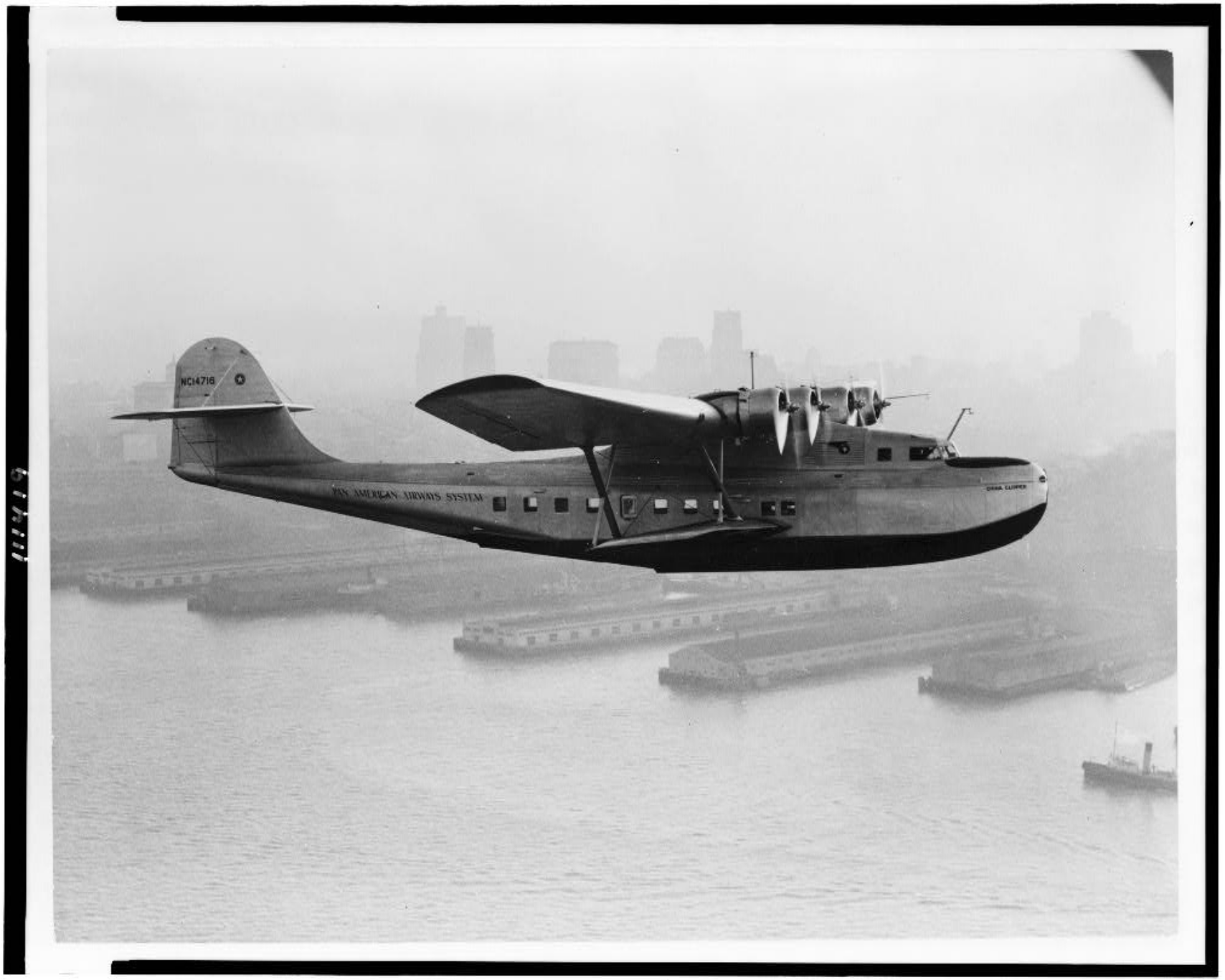 The M-130 was operated by a flight crew of 6–9, depending on the length of the flight, plus cabin staff, and could carry 18 passengers on overnight flights, or a maximum 36 passengers.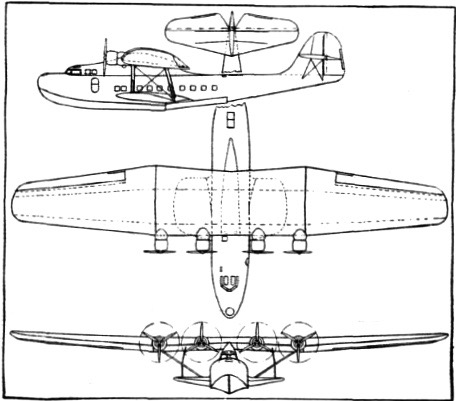 The Martin M-130 was 90 feet, 10.5 inches (27.699 meters) long with a wingspan of 130 feet, 0 inches (39.624 meters). It was 24 feet, 7 inches (7.493 meters) high. The total wing area was 2,315 square feet (215 square meters), including the "sea wings". Its maximum takeoff weight was 52,252 pounds (23,701 kilograms).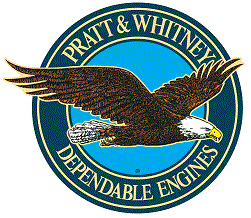 The flying boat was powered by four air-cooled, supercharged Pratt & Whitney Twin Wasp S2A5-G two-row 14-cylinder radial engines with a compression ratio of 6.7:1.  They had a normal power rating 830 horsepower at 2,400 r.p.m., and 950 horsepower at 2,550 r.p.m. for takeoff. They drove three-bladed Hamilton Standard Hydromatic constant-speed propellers through a 3:2 gear reduction. The S2A5-G was 3 feet, 11.88 inches (1.216 meters) in diameter, 4 feet, 8.75 inches (1.441 meters) long, and weighed 1,235 pounds (560 kilograms).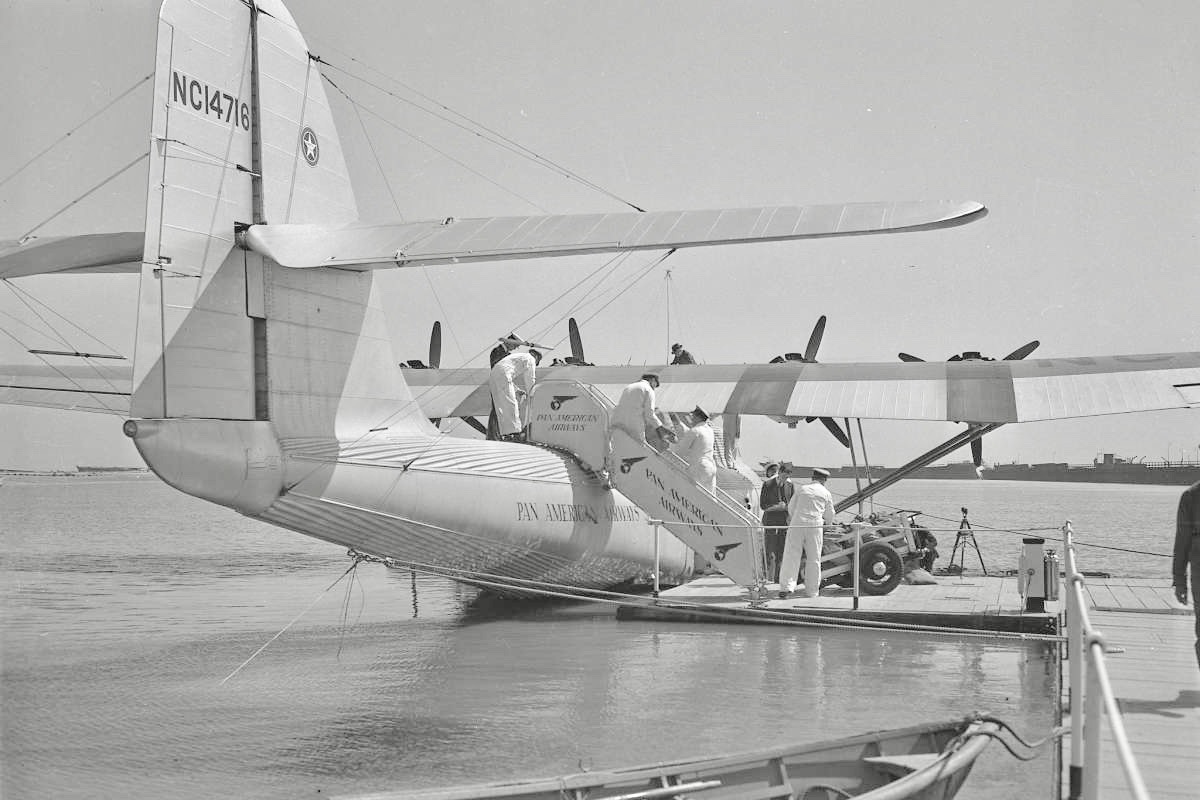 The airplane had a cruise speed of 130 miles per hour (209 kilometers per hour) and a maximum speed of 180 miles per hour (290 kilometers per hour). The M-130's service ceiling was 10,000 feet (3,048 meters). Its range was 3,200 miles (5,150 kilometers).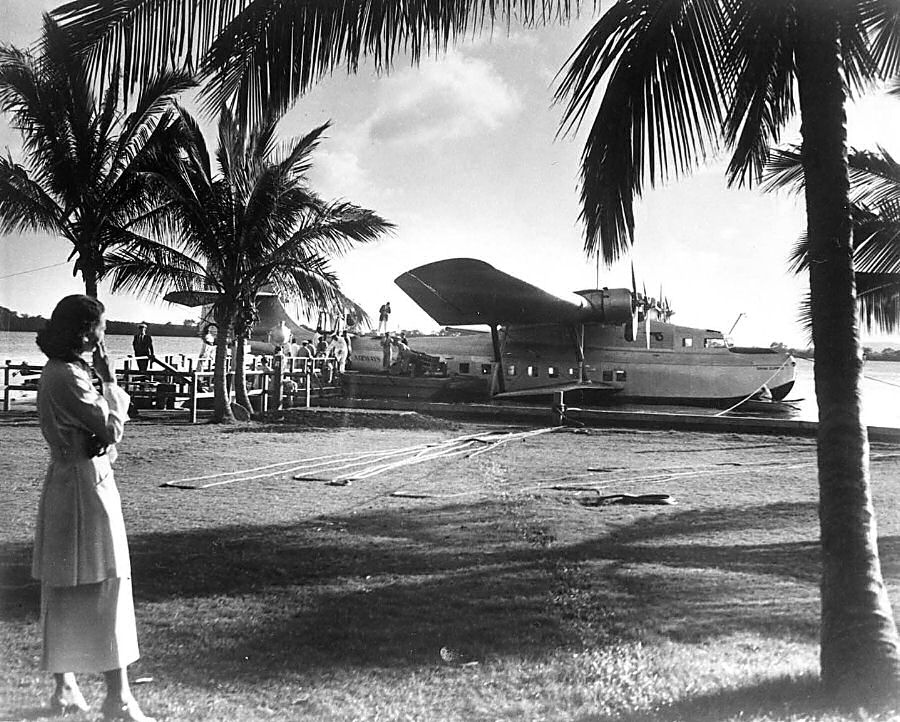 © 2020, Bryan R. Swopes