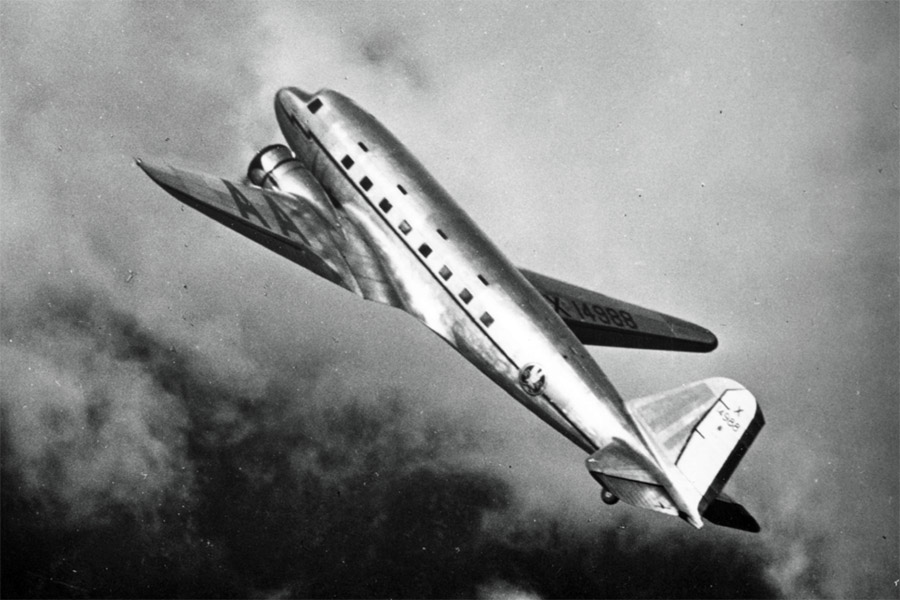 17 December 1935: Douglas Aircraft Company vice president and chief test pilot Carl A. Cover made the first flight of the Douglas DST, NX14988, at Clover Field, Santa Monica, California. Also aboard were engineers Fred Stineman and Frank Coleman.
Designed over a two year period by chief engineer Arthur Emmons Raymond and built for American Airlines, the DST, or Douglas Sleeper Transport, was the original variant of the DC-3 commercial airliner. It had 14 sleeping berths for passengers on overnight transcontinental journeys and could fly across the United States with three refueling stops. There were no prototypes built. NX14988 was a production airplane and went to American Airlines where it flew more than 17,000 hours.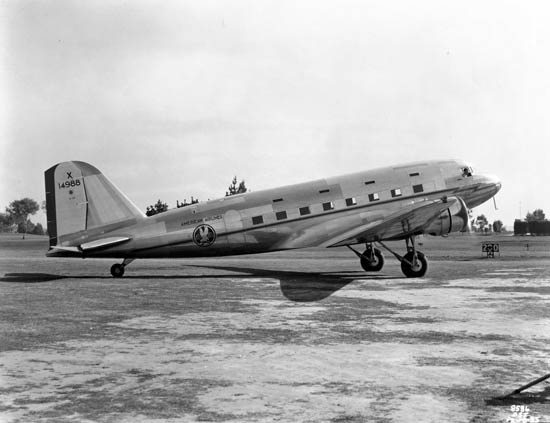 At the beginning of World War II, NC14988 was placed in military service, designated C-49E Skytrooper with the serial number 42-43619. On 15 October 1942, it crashed 2 miles (3.2 kilometers) from its destination at Chicago, Illinois, killing the 2-man crew and all 7 passengers. The airplane was damaged beyond repair.
The DST and the DC-3 were an improved version of the Douglas DC-2 commercial transport. It was an all-metal, twin-engine, low-wing monoplane with retractable landing gear. The airplane was operated by a pilot and co-pilot.
The DC-3 was 64 feet, 8 inches (19.710 meters) long with a wingspan of 95 feet, 2 inches (29.007 meters). It was 16 feet, 11 inches (5.156 meters) high. The airplane weighed 16,865 pounds (7,650 kilograms) empty and had a gross weight of 25,199 pounds (11,430 kilograms).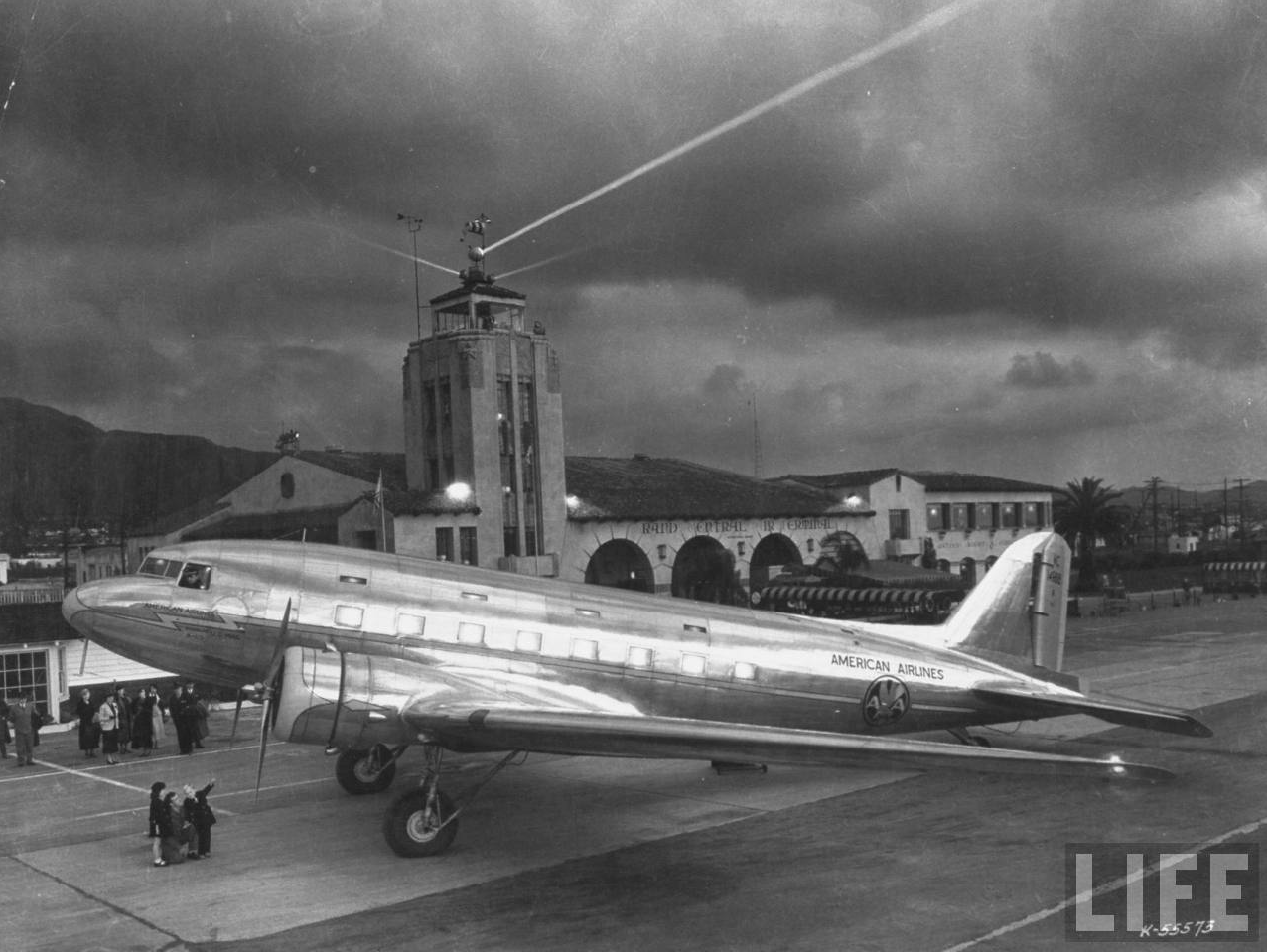 DSTs and initial production DC-3s were powered by two 1,823.129-cubic-inch-displacement (29.875 liter) air-cooled, supercharged Wright Aeronautical Division Cyclone 9 GR-1820G2 9-cylinder radial engines, rated at 700 horsepower at 2,100 r.p.m., and 800 horsepower at 2,100 r.p.m for takeoff.  and turning 3-bladed Hamilton-Standard constant-speed propellers through a 16:11 gear reduction. (The engines were soon changed to more powerful 1,829.389-cubic-inch-displacement (29.978 liter) air-cooled, supercharged Pratt & Whitney Twin Wasp SC3-G 14-cylinder radials, with a normal power rating of 950 horsepower at 2,550 r.p.m., and takeoff power rating of 1,050 horsepower at 2,700 r.p.m.). The SC3-G had a 16:9 propeller gear reduction ratio. It was 5 feet, 1.50 inches (1.562 meters) long, 4 feet, 0.19 inches (1.224 meters) in diameter, and weighed 1,457 pounds (661 kilograms).
Maximum speed was 230 miles per hour (370 kilometers per hour) at 8,500 feet (2,591 meters). The service ceiling was 23,200 feet (7,071 meters).
The DC-3 was in production for 11 years. Douglas Aircraft Company built 10,655 DC-3s and military C-47s. There were another 5,000 license-built copies. Over 400 DC-3s are still in commercial service. The oldest surviving example is the sixth DST built, originally registered NC16005.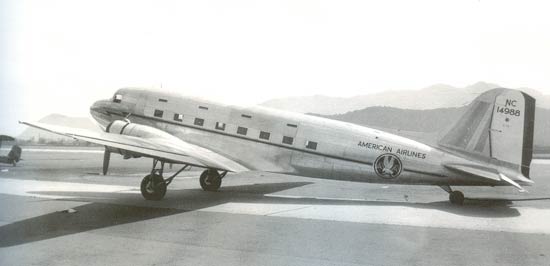 © 2016, Bryan R. Swopes
by