10 October 1956: At 4:15 p.m., after a 20-second ground run, the prototype L-1649 Starliner lifted off from Lockheed Air Terminal, Burbank, California. On the flight deck were company test pilots Herman Richard ("Fish") Salmon and Roy Edwin Wimmer. The flight engineer was Glenn Fisher, and John Stockdale served as the flight test engineer.
  "The ground shook as the big Connie climbed gracefully away. Its wings glistened in the late-afternoon sunlight like long, slender knife blades. They measure 150 feet, or 27 feet more than on previous Super Constellations. Gross takeoff weight is 156,000 pounds. The plane is powered by four 3400 h.p. turbo-compound engines."
—Los Angeles Times, Vol. LXXV, Thursday, 11 October 1956, Part 1, Page 5, Column 5
After a 50-minute flight, the new airliner returned to Burbank. When asked, one of the pilots said, "It handles real smooth."
The prototype Lockheed L-1649 Starliner, c/n 1001, registered N60968, was a major improvement over the previous model the L-1049 Super Constellation. Using the fuselage of the L-1049G variant, a new low-drag wing was used. The wing was about 16% thinner than the previous design, and had a span increased to 150 feet. By designing the main landing gear to retract into the inner engine nacelles rather than into openings in the lower surface of the wing, the wing could be built much stronger. The wing tips were squared.
The airliner's fuel capacity, 9,600 gallons (36,340 liters), was sufficient for it to stay aloft for 24 hours. It was designed to carry 58 passengers 6,300 miles (10,139 kilometers) at 350 miles per hour (563 kilometers per hour).
The first production L-1649A, c/n 1002, was built for Trans World Airlines and registered N7301C. TWA called its Starliners "Jetstreams."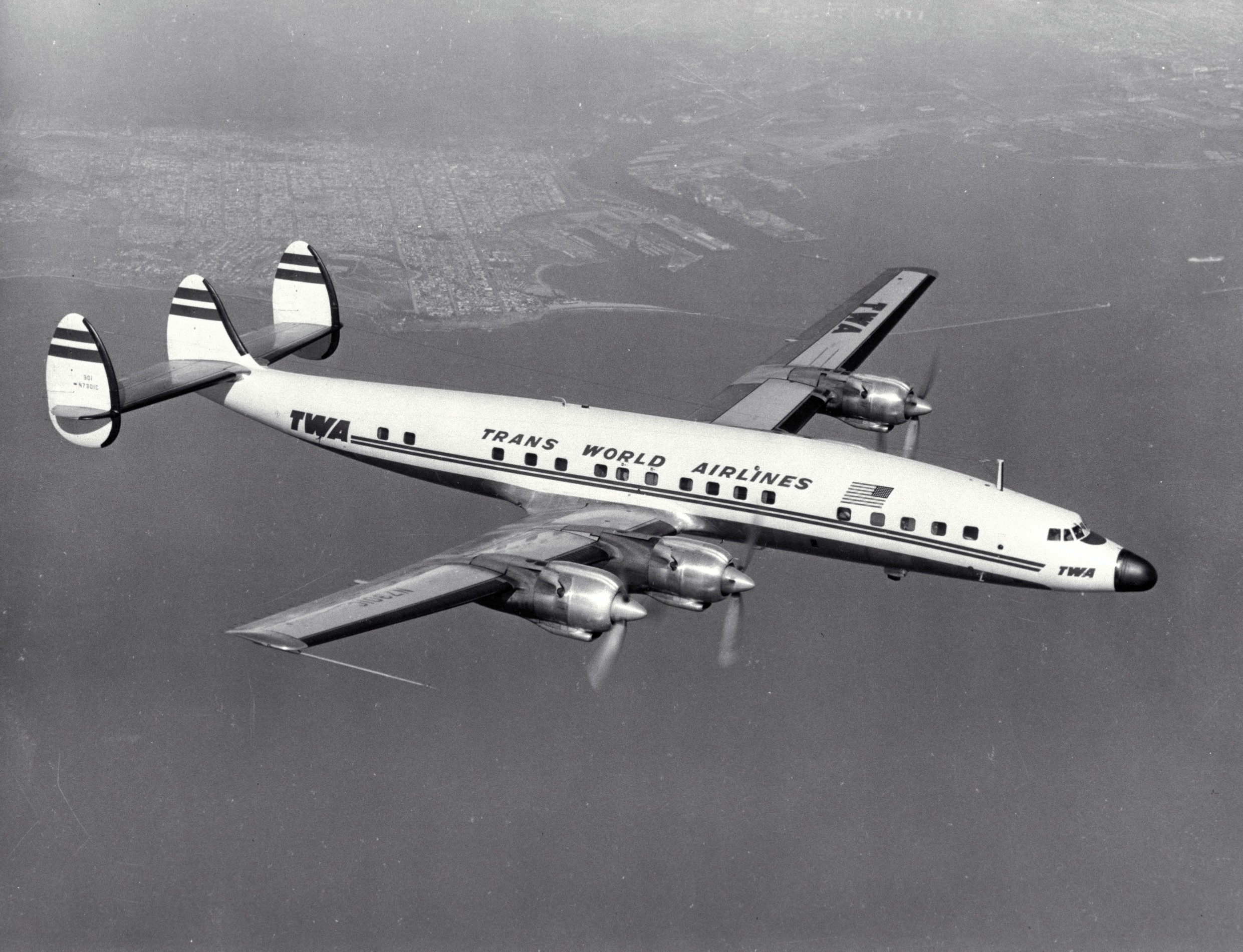 Lockheed and TWA had considered using turboprop engines (this would have been designated L-1549), but reliability, poor fuel efficiency and cost resulted in continuing to use Wright's reciprocating Duplex-Cyclone radials.
The L-1649A was powered by four air-cooled, supercharged and fuel-injected 3,347.662-cubic-inch-displacement (54.858 liter) Wright Aeronautical Division Turbo Compound 988TC18EA2 18-cylinder radial engines. The engine's high-velocity exhaust gases drove three "blow down" turbines which were geared to the engine's crankshaft. (Gear reduction is 6.52:1.). Energy that would otherwise be wasted added as much as 600 horsepower to each engine. The Turbo Compound used the same nose section, power section and rear section as the standard Cyclone 18CB. The 988TC18EA2 was rated at 2,800 horsepower at 2,600 r.p.m., and 3,400 horsepower at 2,900 r.p.m. for takeoff. It had a compression ratio of 6.7:1 and required 115/145-octane aviation gasoline. The Turbo Compound engine was 7 feet, 5.53 inches (2.274 meters) long, 4 feet, 8.59 inches (1.437 meters) in diameter, and weighed 3,745 pounds (1,699 kilograms). The engines drove three-bladed Hamilton Standard propellers with a diameter of 16 feet, 10 inches (5.131 meters) through a 0.355:1 gear reduction.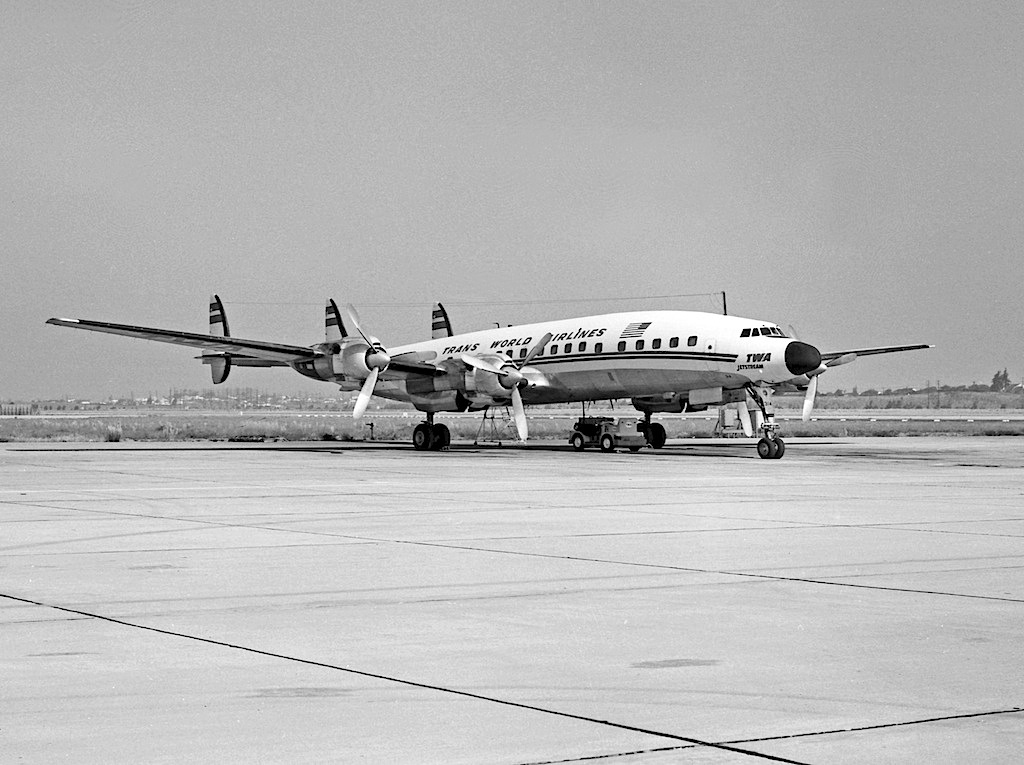 44 production L-1649A Starliners were built by Lockheed in 1957 and 1958. The original L-049 prototype, NC25600, having previously modified as the prototype L-749 Constellation, L-1049 Super Constellation and PO-1W Warning Star, was also converted to the L-1649A configuration.
The prototype L-1649 was retained by Lockheed until withdrawn from service in 1971. Sold to M-K Aerospace Industries, in January 1973, it was re-registered as a L-1649A-98, N1102, and exported to Japan. It is reported to have been scrapped in December 1982.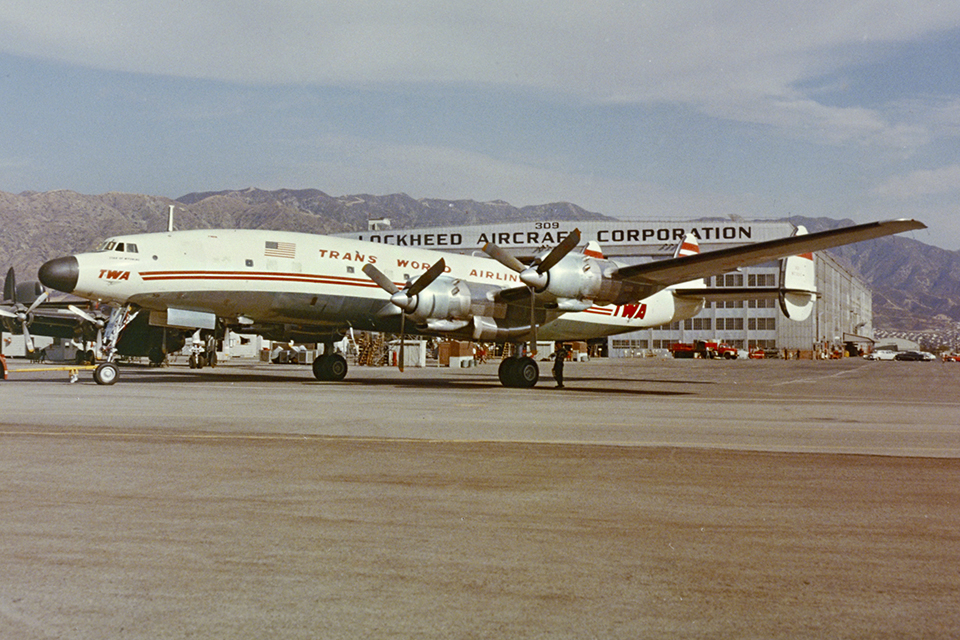 © 2020, Bryan R. Swopes