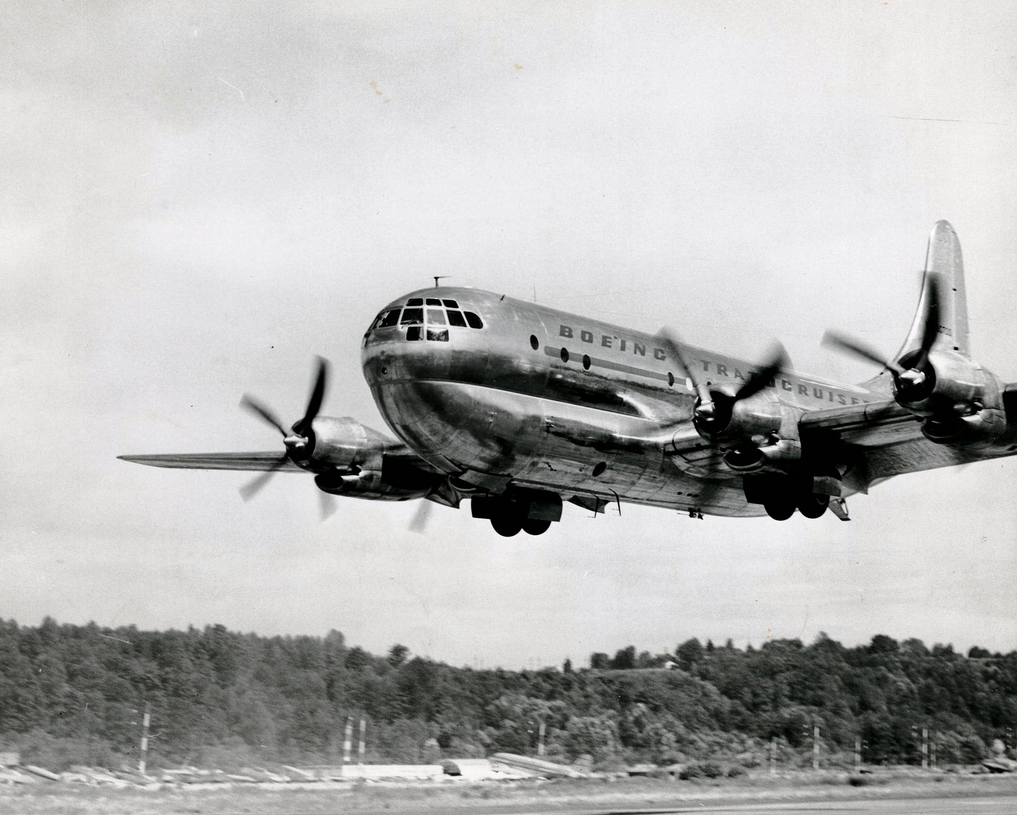 8 July 1947: First flight, Boeing Model 377-10-19 Stratocruiser, Project Test Pilot John Bernard Fornasero. (Fornasero had been the co-pilot on the first flight of the XC-97 Stratofreighter, nearly three years earlier.)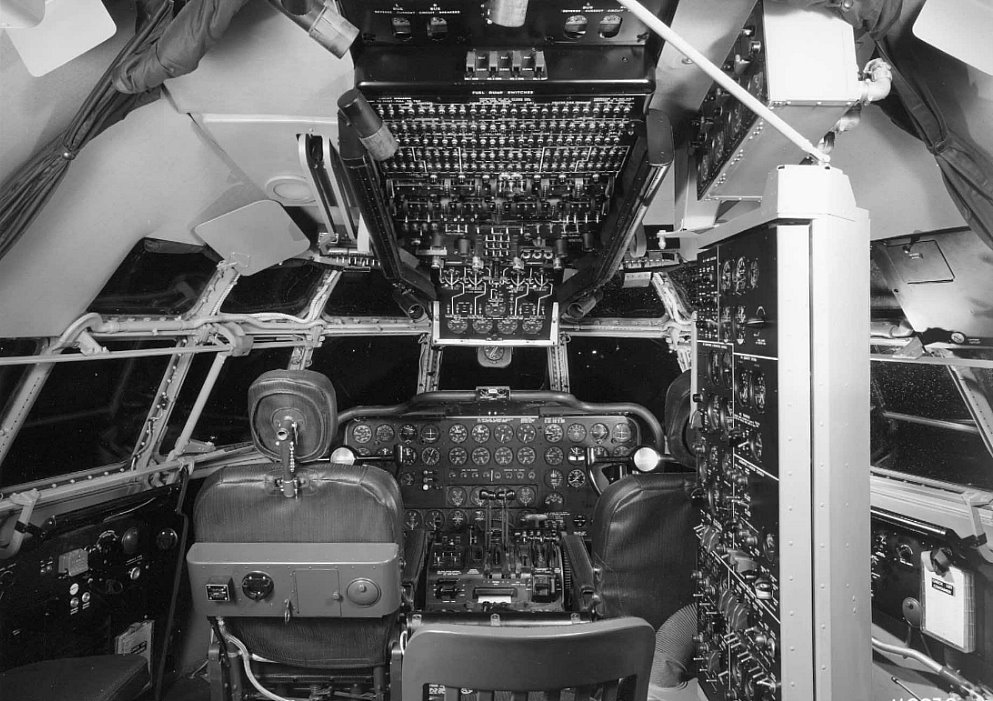 The Model 377 was a large, four-engine civil transport which had been developed, along with the military C-97 Stratofreighter, from the World War II B-29 Superfortress long-range heavy bomber. It utilized the wings and engines of the improved B-50 Superfortress. The airplane was operated by a flight crew of four. It was a double-deck aircraft, with the flight deck, passenger cabin and galley on the upper deck and a lounge and cargo compartments on the lower. The airliner was pressurized, and could maintain Sea Level atmospheric pressure while flying at 15,500 feet (4,724 meters). The Model 377 could be configured to carry up to 100 passengers, or 28 in sleeping births.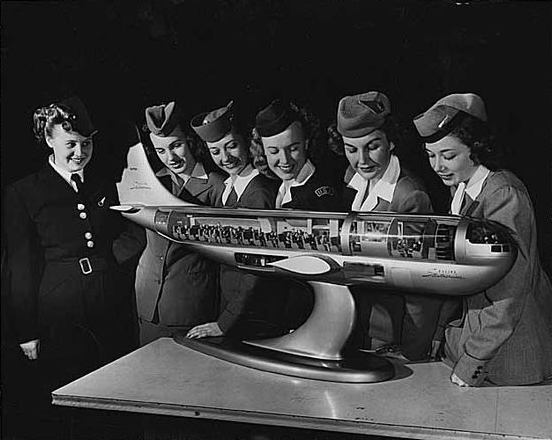 The Stratocruiser was 110 feet, 4 inches (33.630 meters) long with a wingspan of 141 feet, 3 inches (43.053 meters) and overall height of 38 feet, 3 inches (11.659 meters). The airliner had an empty weight of 83,500 pounds (37,875 kilograms) and its maximum takeoff weight was 148,000 pounds (67,132 kilograms).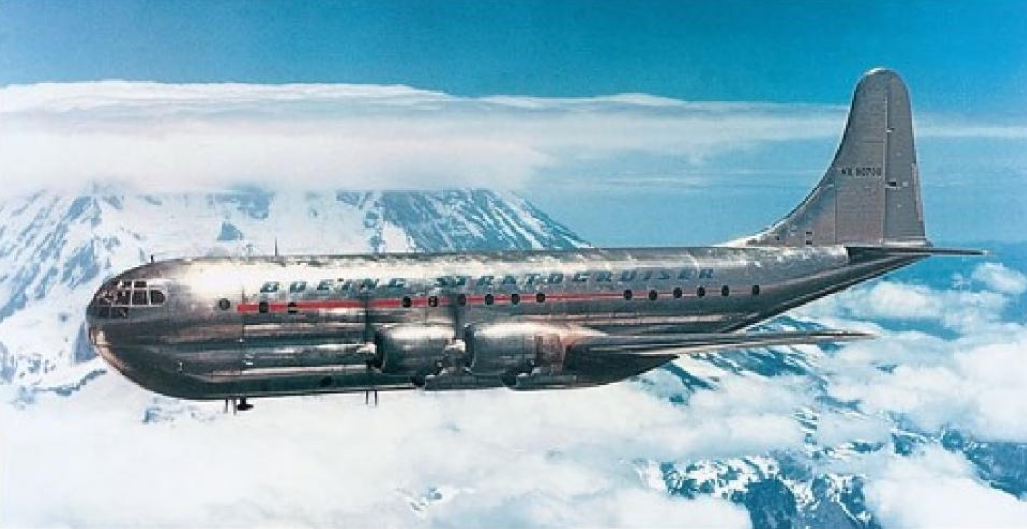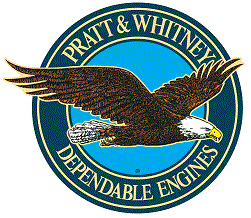 The 377-10-19 prototype was powered by four 4,362.49-cubic-inch-displacement (71.49 liter) air-cooled, supercharged Pratt & Whitney Wasp Major B5 four-row, 28-cylinder radial engines. This engine had a compression ratio of 6.375:1 and required 100/130 aviation gasoline. It had a Normal and Maximum Continuous Power rating of 2,650 horsepower at 2,550 r.p.m., and Take Off Power rating of 3,250 horsepower at 2,700 r.p.m. with water/alcohol injection. The Wasp Major B5 was 4 feet, 6.00 inches in diameter and 8 feet, 0.75 inches long. The engine weighed 3,490 pounds (1,583 kilograms).
The following production Stratocruisers were equipped with Pratt & Whitney Wasp Major B6 engines rated at 3,500 horsepower at 2,700 r.p.m. (with water/alcohol injection) for takeoff, and a Normal Power of 2,650 horsepower at 2,550 r.p.m., at 5,500 feet (1,676 meters). The Maximum Continuous Power rating for the B6 was 2,800 horsepower at 2,550 r.p.m. at 3,500 feet (1,067 meters). The Wasp Major B6 was 4 feet, 7.00 inches (1.397 meters) in diameter and 8 feet, 0.50 inches (2.451 meters) long. It weighed 3,584 pounds (1,626 kilograms), dry.

The engines drove four-bladed Hamilton Standard Hydromatic constant-speed propellers with a diameter of 17 feet (5.182 meters) through a 0.375:1 gear reduction. The propeller assembly weighed 761 pounds (345 kilograms).
The 377 had a cruise speed of 301 miles per hour (484 kilometers per hour) and a maximum speed of 375 miles per hour (604 kilometers per hour). During testing by Boeing, a 377 reached 409 miles per hour (658 kilometers per hour). Its service ceiling was 32,000 feet (9,754 meters) and the range was 4,200 miles (6,759 kilometers).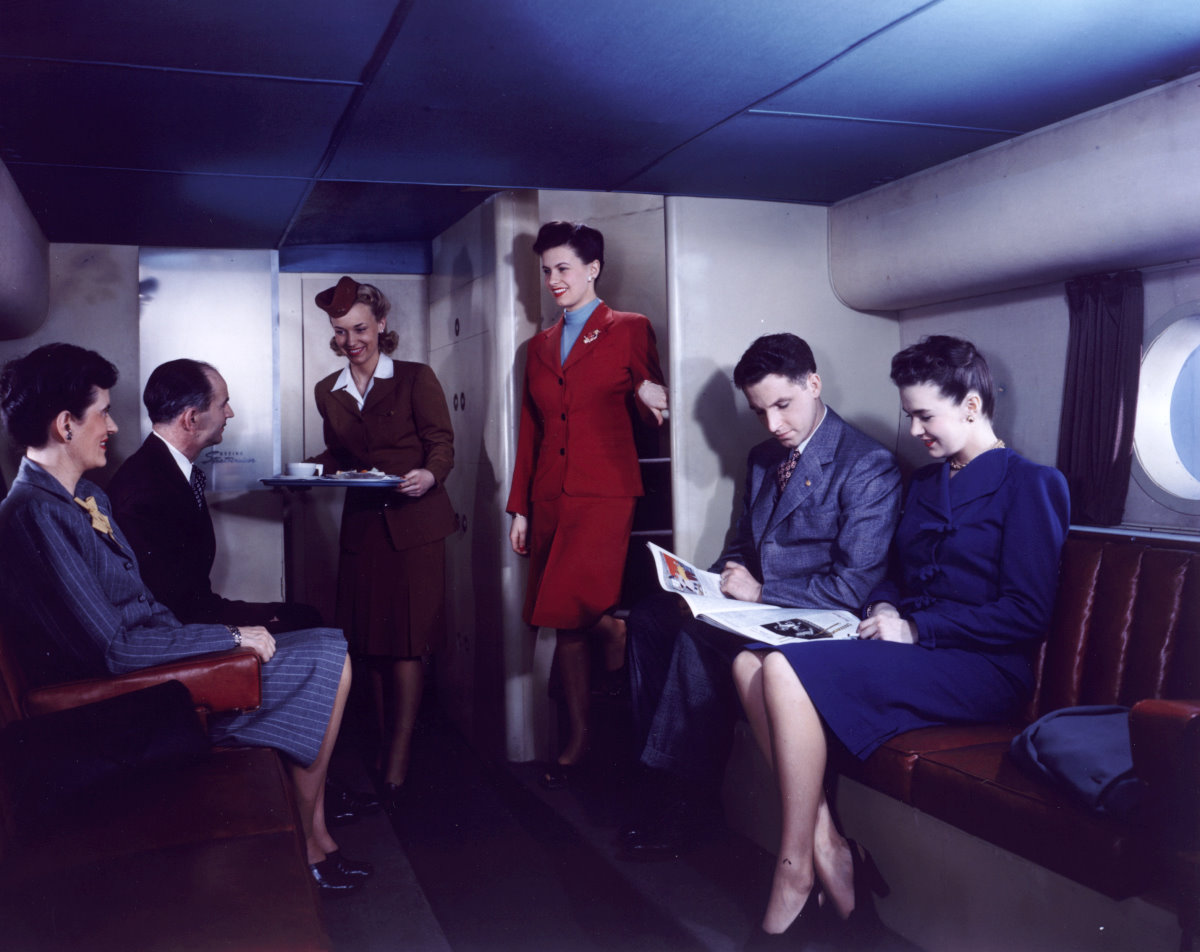 Boeing built 56 Model 377 Stratocruisers, with Pan American as the primary user, and another 888 military C-97 Stratofreighter and KC-97 Stratotankers.
Following the flight testing program, NX90700 was brought up to the 377-10-26 standard and placed in service with Pan American World Airways, 24 October 1950. It was named Clipper Nightingale and registered N1022V. The airliner remained in Pan Am service until 1960, when it was sold back to Boeing.
N1022V was next sold to Rutas Aéreas Nacionales, S.A. (RANSA) and converted to a freighter. The new owners named it Carlos. It was re-registered YV-C-ERI. The Stratocruiser was finally retired in 1969 and scrapped.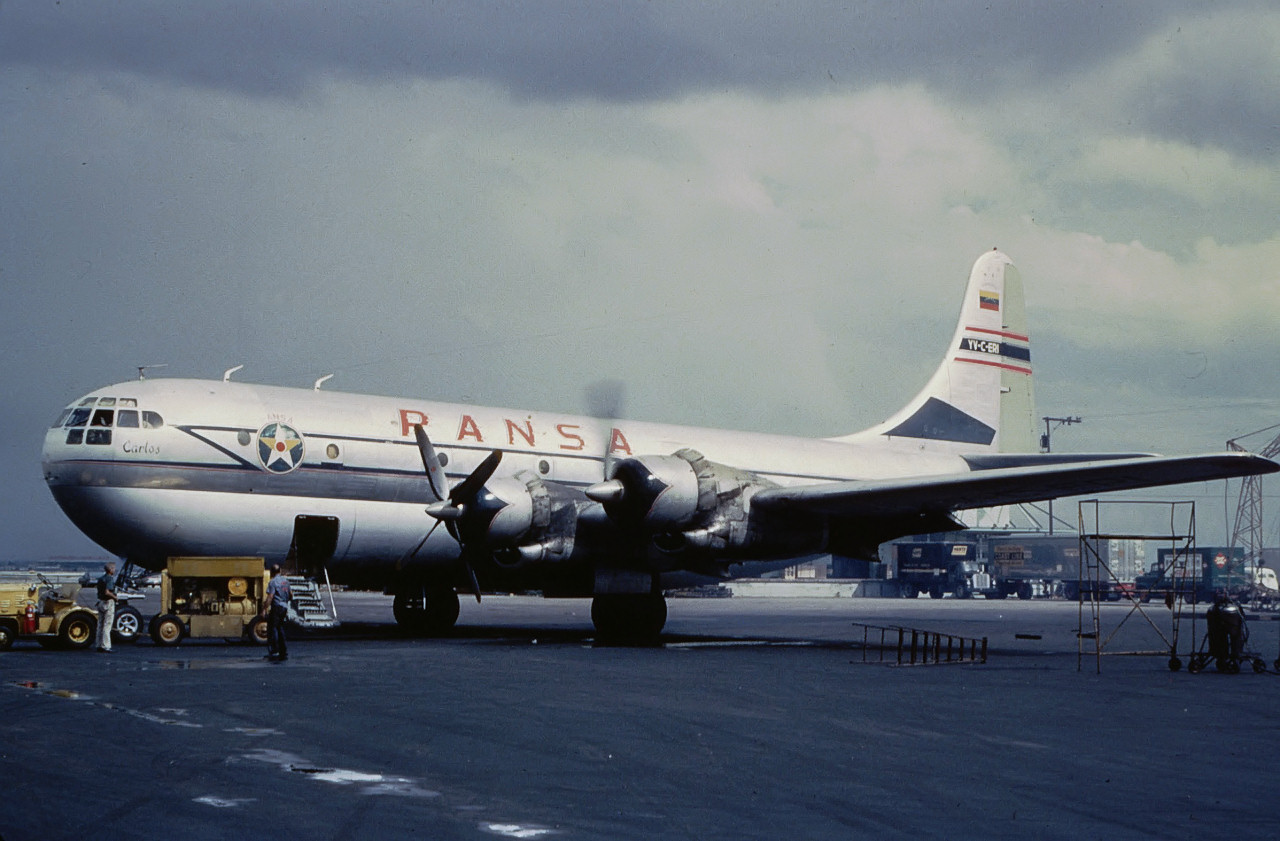 © 2019, Bryan R. Swopes