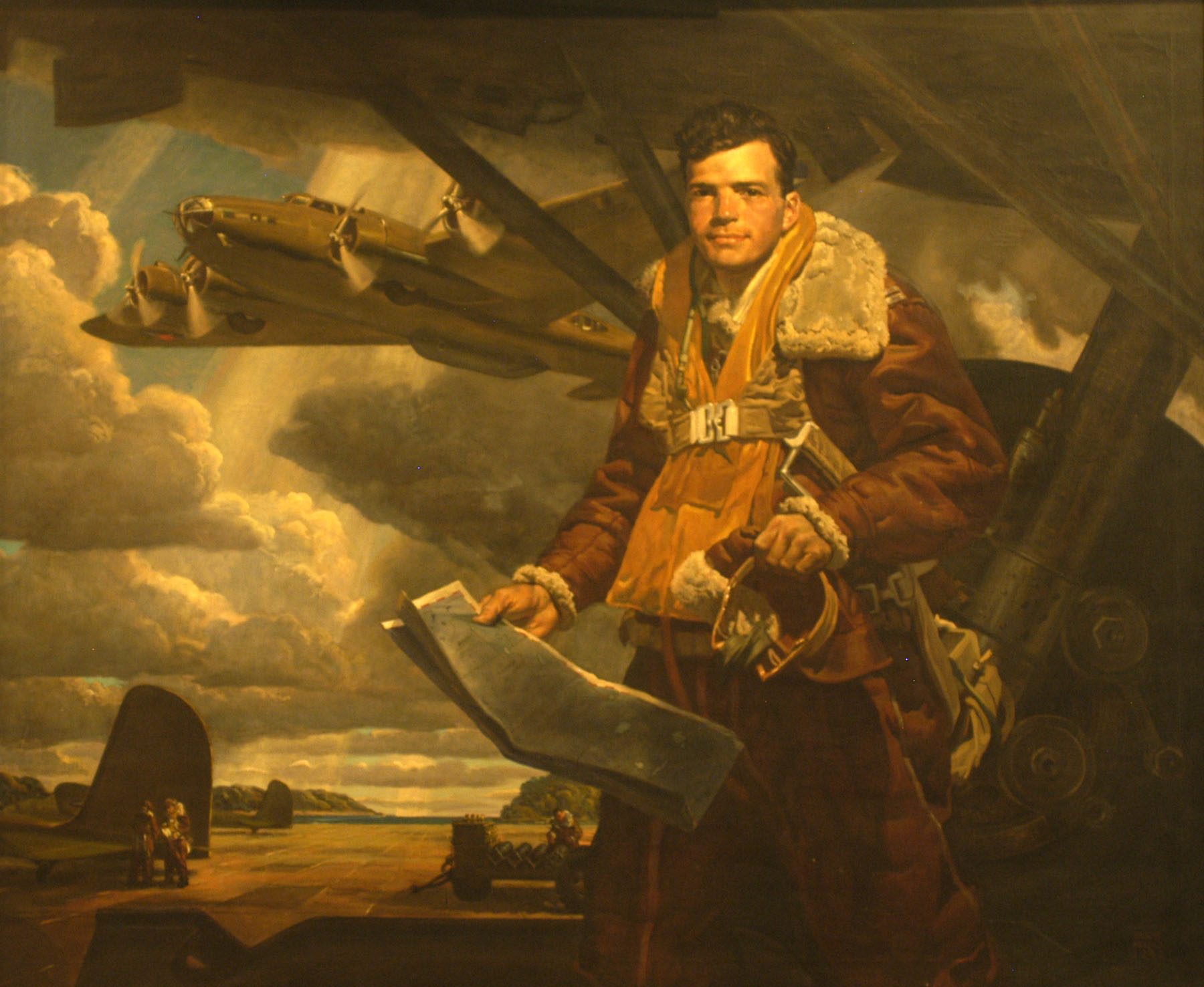 10 December 1941:¹ A single B-17C Flying Fortress heavy bomber, 40-2045, departed from Clark Field, on the island of Luzon, Commonwealth of the Philippines, alone and without escort, to search for an enemy aircraft carrier which had been reported near the coastal city of Aparri, at the northern end of the island. The aircraft was under the command of Captain Colin P. Kelly, Jr., Air Corps, United States Army, of the 14th Bombardment Squadron, 19th Bombardment Group.
Kelly's Flying Fortress had not been fully fueled or armed because of an impending Japanese air raid. It carried only three 600-pound (272 kilogram) demolition bombs in its bomb bay.
While enroute to their assigned target area, Captain Kelly and his crew sighted a Japanese amphibious assault task force north of Aparri, including what they believed was a Fusō-class battleship. The crew was unable to locate the reported aircraft carrier and Kelly decided to return to attack the ships that they had seen earlier.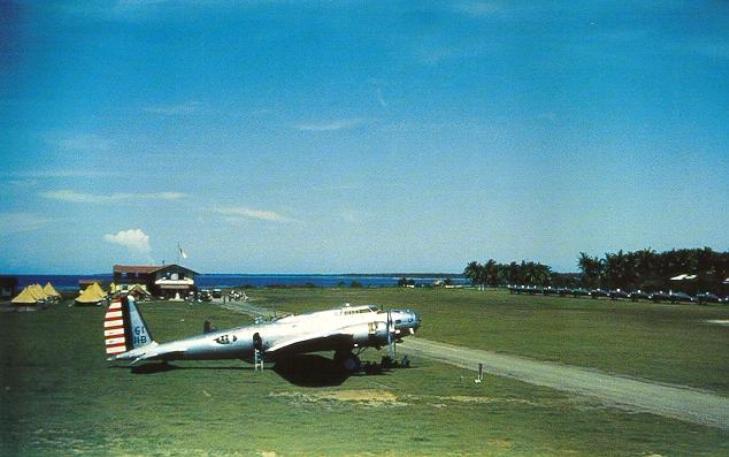 Kelly made two passes at 20,000 feet (6,096 meters) while the bombardier, Sergeant Meyer Levin, set up for a precise drop. On the third run, Sergeant Meyer released the three bombs in trail and bracketed the light cruiser IJN Natori. It and an escorting destroyer, IJN Harukaze, were damaged by near misses.
". . . The battleship [actually, the light cruiser IJN Natori] was seen about 4 miles offshore and moving slowly parallel with the coastline. . . A quartering approach to the longitudinal axis of the ship was being flown. The three bombs were released in train as rapidly as the bombardier could get them away. The first bomb struck about 50 yards short, the next alongside, and the third squarely amidship. . . A great cloud of smoke arose from the point of impact. The forward length of the ship was about 10 degrees off center to portside. The battleship began weaving from side to side and headed toward shore. Large trails of oil followed in its wake. . . ."
— Narrative Report of Flight of Captain Colin P. Kelly, Air Corps, O-20811 (deceased) on Dec 10, 1947, by Eugene L. Eubank, Colonel, Air Corps, Commanding, Headquarters, 5th Bomber Command, Malang, Java, Feb 19, 1942


A group of Japanese Mitsubishi A6M2 Type 0 ("Zero") fighters of the Tainan Kokutai, including the famed fighter ace Petty Officer First Class Saburō Sakai, attacked Kelly's bomber as it returned to Clark Field, with the first pass killing Technical Sergeant William J. Delehanty and wounding Private First Class Robert E. Altman. The instrument panel was destroyed and oxygen tanks exploded. A second pass by the fighters set the bomber's left wing on fire. This quickly spread to the fuselage. The two engines on the right wing failed.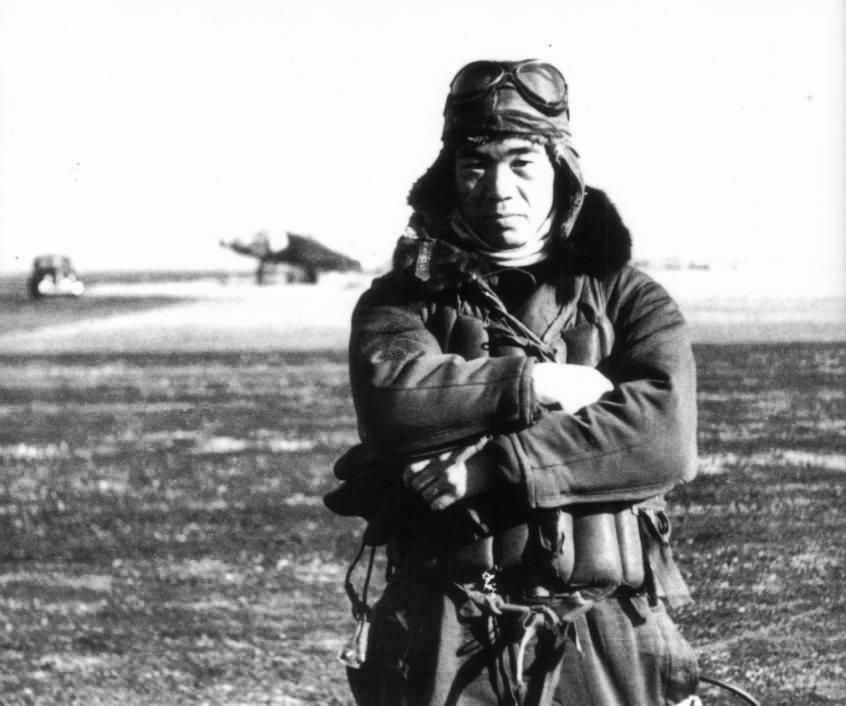 Captain Kelly ordered his crew to bail out and though the fire had spread to the flight deck, Kelly remained at the bomber's controls. Staff Sergeant James E. Halkyard, Private First Class Willard L. Money, and Private Altman were able to escape from the rear of the B-17. The navigator, Second Lieutenant Joe M. Bean, and the bombardier, Sergeant Levin, went out through the nose escape hatch. As co-pilot Lieutenant Donald Robins tried to open the cockpit's upper escape hatch, the Flying Fortress exploded. Robins was thrown clear and was able to open his parachute.
Boeing B-17C 40-2045 crashed approximately three miles (4.8 kilometers) east of Clark Field. The bodies of Captain Kelly and Sergeant Delehanty were found at the crash site.
The wreckage was found along a rural road 2 miles west of Mount Aryat (Mount Aryat is about 5 miles east of Clark Field). The tail assembly was missing. Parts . . . were scattered over an area of 500 yards. The right wing with two engines still in place remained almost intact although it was burning when the search party arrived. The fuselage and left side of the plane were badly wrecked and burned. T/Sgt Delehanty's body was lying about 50 yards north of the wreckage. Capt Kelly's body . . . was found very near the wreckage with his parachute unopened. . . .
— Narrative Report of Flight of Captain Colin P. Kelly, Air Corps, O-20811 (deceased) on Dec 10, 1947, by Eugene L. Eubank, Colonel, Air Corps, Commanding, Headquarters, 5th Bomber Command, Malang, Java, Feb 19, 1942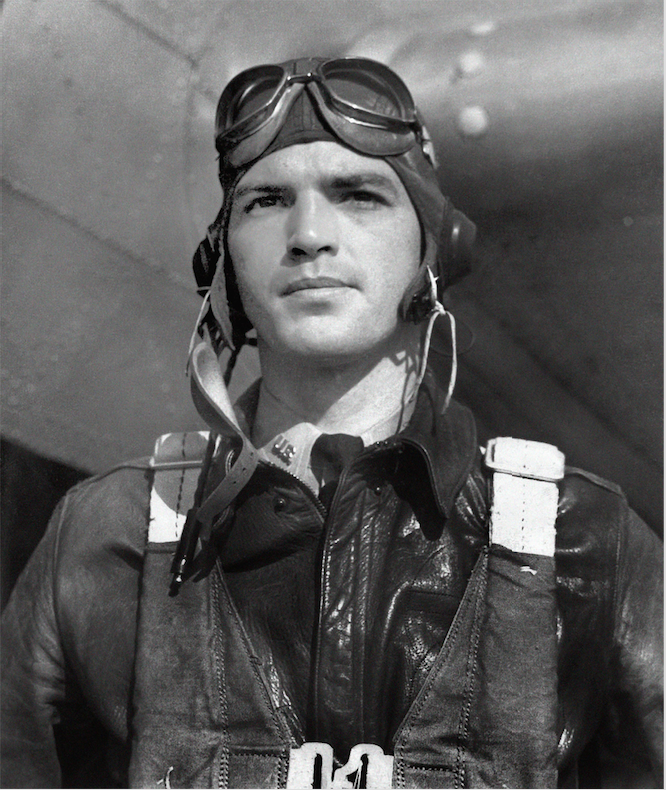 Colin Purdie Kelly, Jr., was born in Madison County, Florida, 11 July 1915. He was the first of two children of Colin Purdie Kelly, a fresco artist, and Mary Eliza Mays ("Mamie") Kelly. He had a younger sister, Emmala Mays Kelly. Kelly attended Madison High School, graduating in 1932.
Kelly was appointed to the United States Military Academy at West Point, New York. His stated intention was to become a bomber pilot.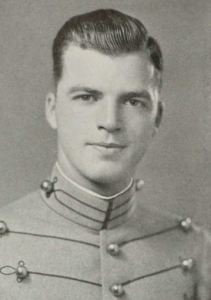 According to his West Point yearbook, "C.P." Kelly,
". . . has not devoted all his effort to study and consequently not achieved high academic rank, but he has participated in sports and other activities and has found additional time to enjoy thoroughly West Point. He's positive in his opinions; vigorous in his actions. All-around ability and a knack for making friends bespeak a bright future for him. . . ."
—The Howitzer of 1937, United States Military Academy, West Point, New York, 1937, at Page 218.
Cadet Kelly participated in football, boxing, cross country and track, and sang with the Cadet Chapel choir. Colin Purdie Kelly, Jr., graduated from West Point and was commissioned a second lieutenant, Infantry, United States Army, on 12 June 1937.
On 1 August 1937, Lieutenant Kelly married Miss Marion Estelle Wick. The ceremony was held in the Cadet Chapel at West Point. They would have a son, Colin Purdie Kelly III, born at Riverside, California, 6 May 1940. In 1963, "Corky" Kelly would also graduate from the United States Military Academy.
2nd Lieutenant Kelly was assigned to flight training at Randolph Field, Texas. He graduated 13 January 1939, was awarded his pilot's wings and was transferred from Infantry to the Air Corps. Kelly was then ordered to join the 19th Bombardment Group (Heavy) at March Field, near Riverside, California. He was promoted to first lieutenant 4 June 1940.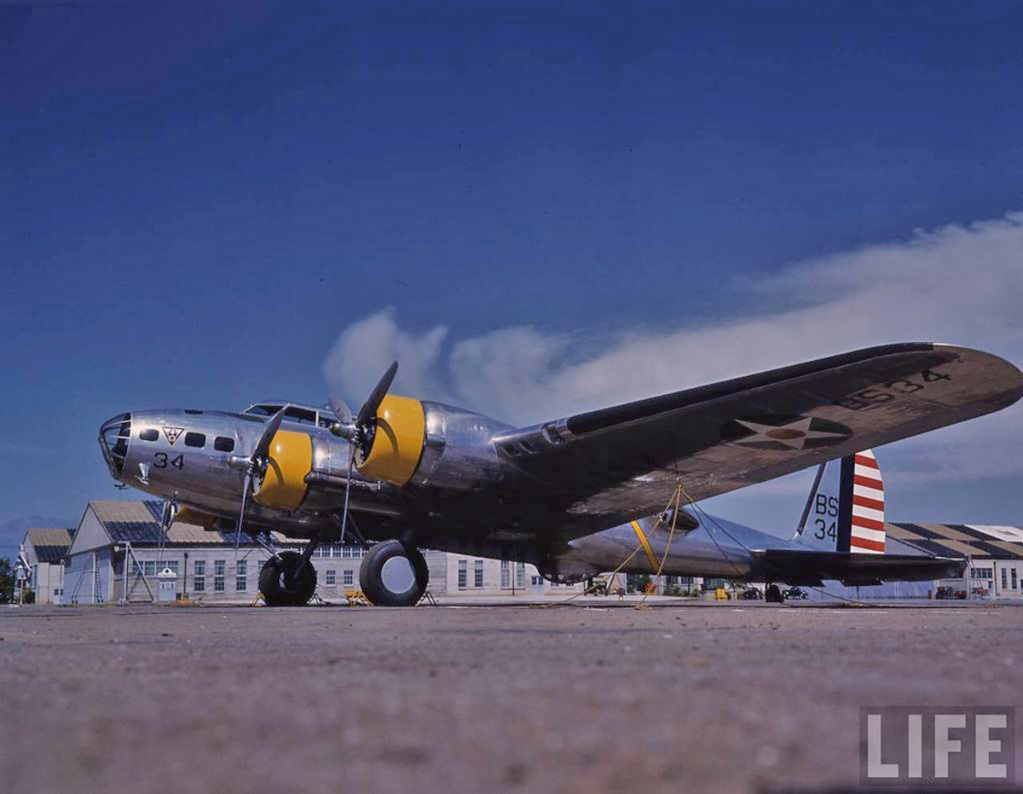 Lieutenant Kelly was assigned to the 11th Bombardment Group (Heavy) at Hickam Field, Oahu, Territory of Hawaii, in April 1941. At about this time, he was promoted to the temporary rank of captain. Kelly served as a squadron operations officer and B-17 check pilot. Nine B-17s of the 14th Bombardment Squadron of the 11th Group were sent to Clark Field in the Philippine Islands, to join the 19th Bombardment Group. Flying to Midway Island, Wake Island, Port Moresby, New Guinea, and Darwin, Australia, they traveled approximately 10,000 miles (16,093 kilometers), 5–12 September 1941. For his actions during this transoceanic flight, Captain Kelly was awarded the Distinguished Flying Cross.
During a reconnaissance mission to Formosa (Taiwan) on 5 December 1941, Captain Kelly observed a large number of Japanese ships steaming toward Luzon. His squadron was then relocated to Del Monte Field on the island of Mindanao.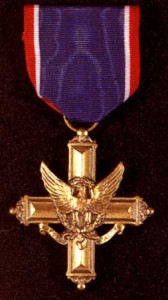 General Douglas MacArthur later said, "It is my profound sorrow that Colin Kelly is not here. I do not know the dignity of Captain Kelly's birth, but I do know the glory of his death. He died unquestioning, uncomplaining, with a faith in his heart and victory his end. God has taken him unto Himself, a gallant soldier who did his duty."
Colin Purdie Kelly, Jr. was awarded the Distinguished Service Cross, posthumously. The medal was presented to Mrs. Colin P. Kelly, Jr., by Major General Barney McKinney Giles, U.S. Army Air Corps.
Following the war, Captain Kelly's remains were returned to the United States, and interred at the Oak Ridge Cemetery, Madison, Florida.
Kelly's B-17 was the first Flying Fortress in U.S. service to be lost in air combat in World War II.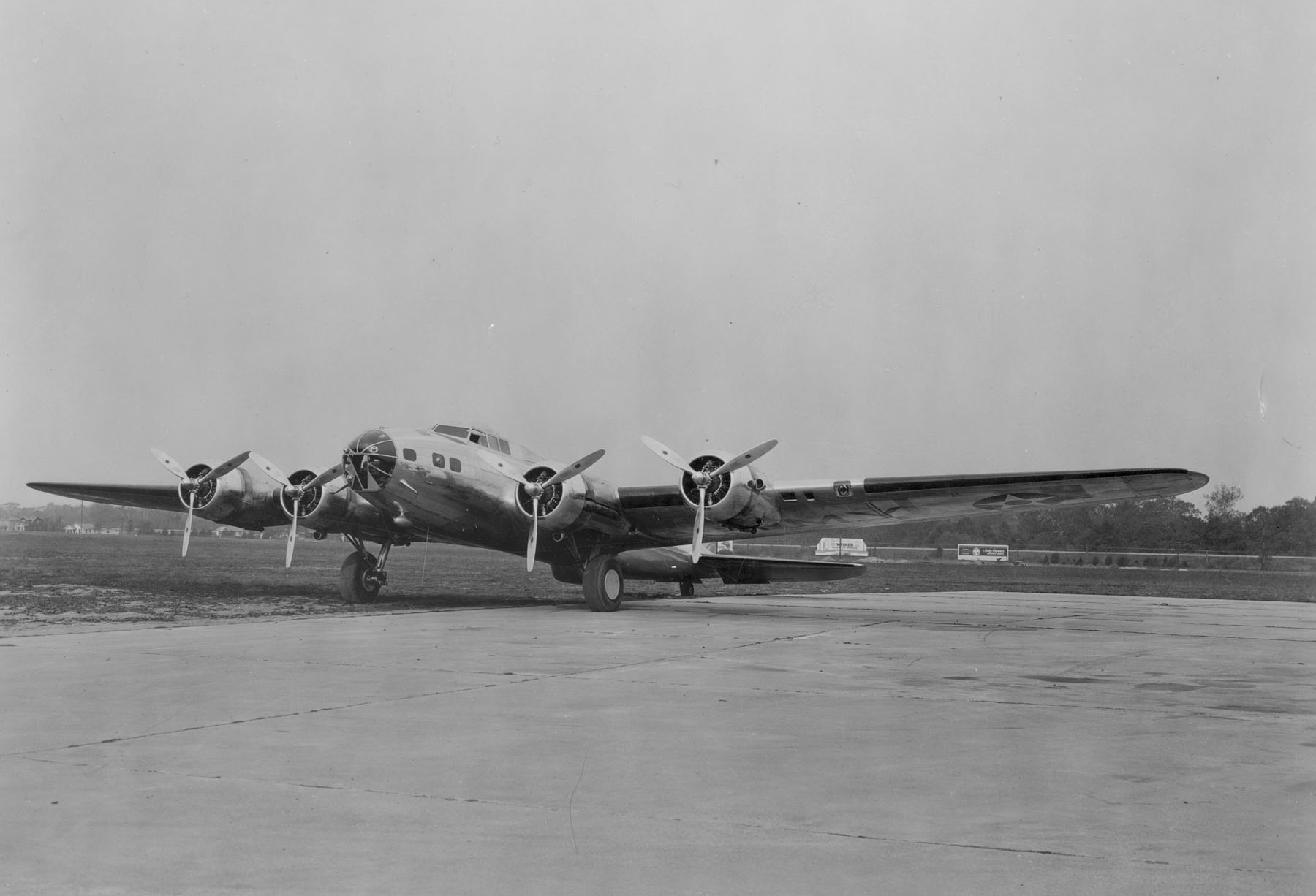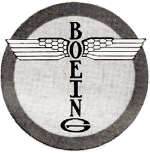 The Boeing Model 299H, designated B-17C, was the second production variant ordered by the U.S. Army Air Corps. 38 were built by Boeing, however 20 of these were transferred to Great Britain's Royal Air Force, designated Fortress B.I. They were initially assigned to No. 90 Squadron.²
The B-17C was 67 feet, 10.6 inches (20.691 meters long with a wingspan of 103 feet, 9⅜ inches (31.633 meters) and the overall height was 15 feet, 5 inches (4.699 meters). The B-17C had an empty weight of 29,021 pounds (13,164 kilograms), gross weight of 39,320 pounds (17,835 kilograms) and maximum takeoff weight of 49,650 pounds (22,521 kilograms).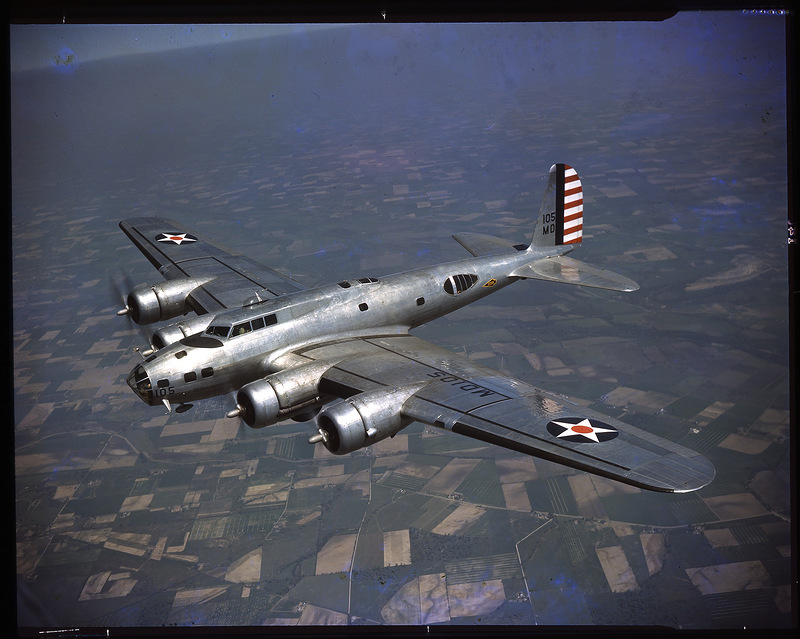 It was powered by four air-cooled, supercharged, 1,823.129-cubic-inch-displacement (29.875 liter) Wright Aeronautical Division Cyclone 9 C666A (R-1820-65) nine-cylinder radial engines. These engines were rated at 1,000 horsepower at 2,300 r.p.m., and 1,200 horsepower at 2,500 r.p.m., for takeoff. They drove three-bladed Hamilton Standard Hydromatic constant-speed propellers through a 0.5625:1 gear reduction. The R-1820-65 was 3 feet, 11.59 inches (1.209 meters) long, 4 feet, 7.12 inches (1.400 meters) in diameter, and weighed 1,315 pounds (596 kilograms).
The maximum speed of the B-17C was 323 miles per hour (520 kilometers per hour) at 25,000 feet (7,620 meters). Its service ceiling was 37,000 feet (11,278 meters) and the maximum range was 3,400 miles (5,472 kilometers).
The B-17C could carry 4,800 pounds (2,177 kilograms) of bombs. Defensive armament consisted of one .30-caliber air-cooled machine gun and four .50-caliber machine guns.
According to one source, all eighteen B-17Cs in service with the Army Air Corps were returned to Boeing in January 1941 to be upgraded to the B-17D configuration.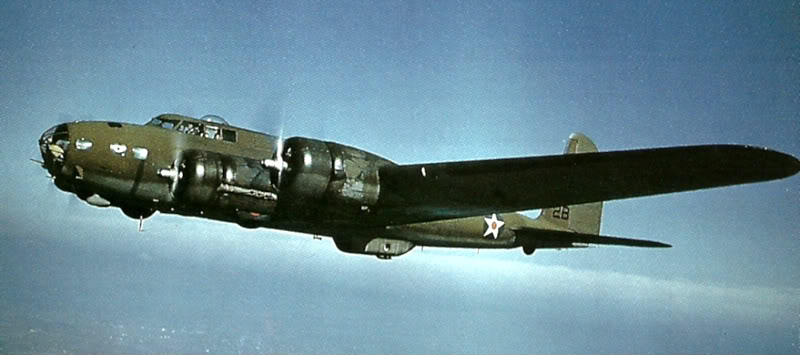 ¹ 10 December in the Commonwealth of the Philippines, which is west of the International Date Line. This would have been 9 December in the United States of America.
² A 1941 book, War Wings: Fighting Airplanes of the American and British Air Forces, by David C. Cooke, published by Robert M. McBride & Company, New York, refers to the B-17C in British service as the "Seattle," which is in keeping with the R.A.F.'s system of naming bombers after cities.
© 2018, Bryan R. Swopes