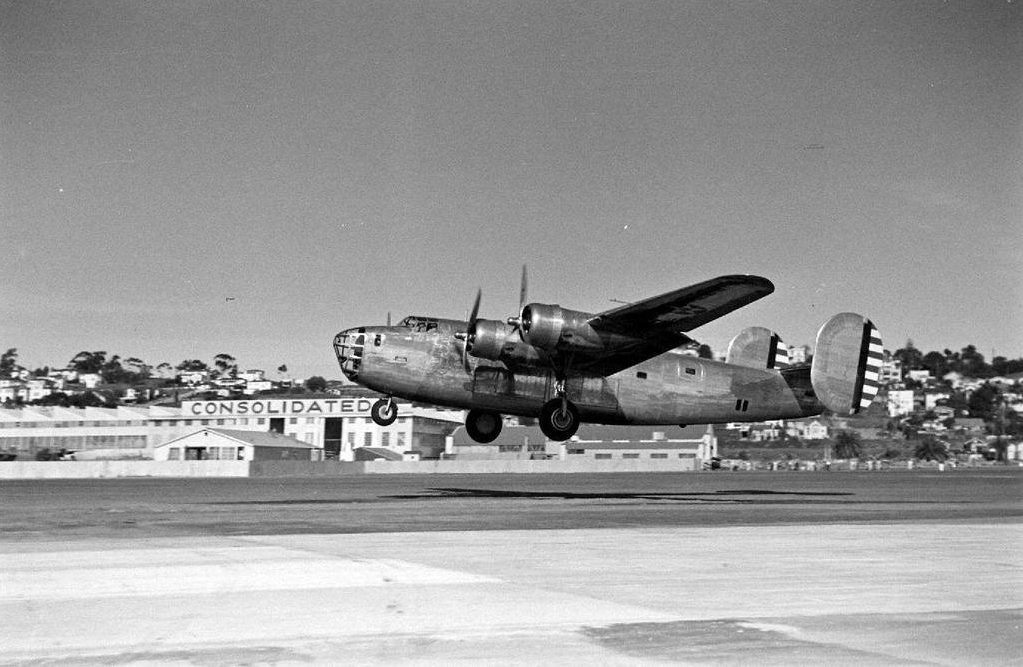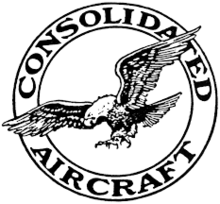 29 December 1939: Consolidated Aircraft Corporation's chief test pilot, William B. ("Bill") Wheatley, made the first flight of the XB-24, 39-556, from San Diego Municipal Airport – Lindbergh Field, at San Diego, California. The flight crew included George Newman, co-pilot, and flight engineers Jack Kline and Bob Keith. The flight lasted just 17 minutes.
This airplane (the company designation was Model 32) was the prototype of the B-24 Liberator bomber. The U.S. Army Air Corps had approached Consolidated to set up a second production line for Boeing's B-17 Flying Fortress four-engine heavy bomber. After looking at Boeing's Seattle operation, Consolidated's chief executive, Reuben H. Fleet, told the Air Corps that they could build a better, more modern bomber.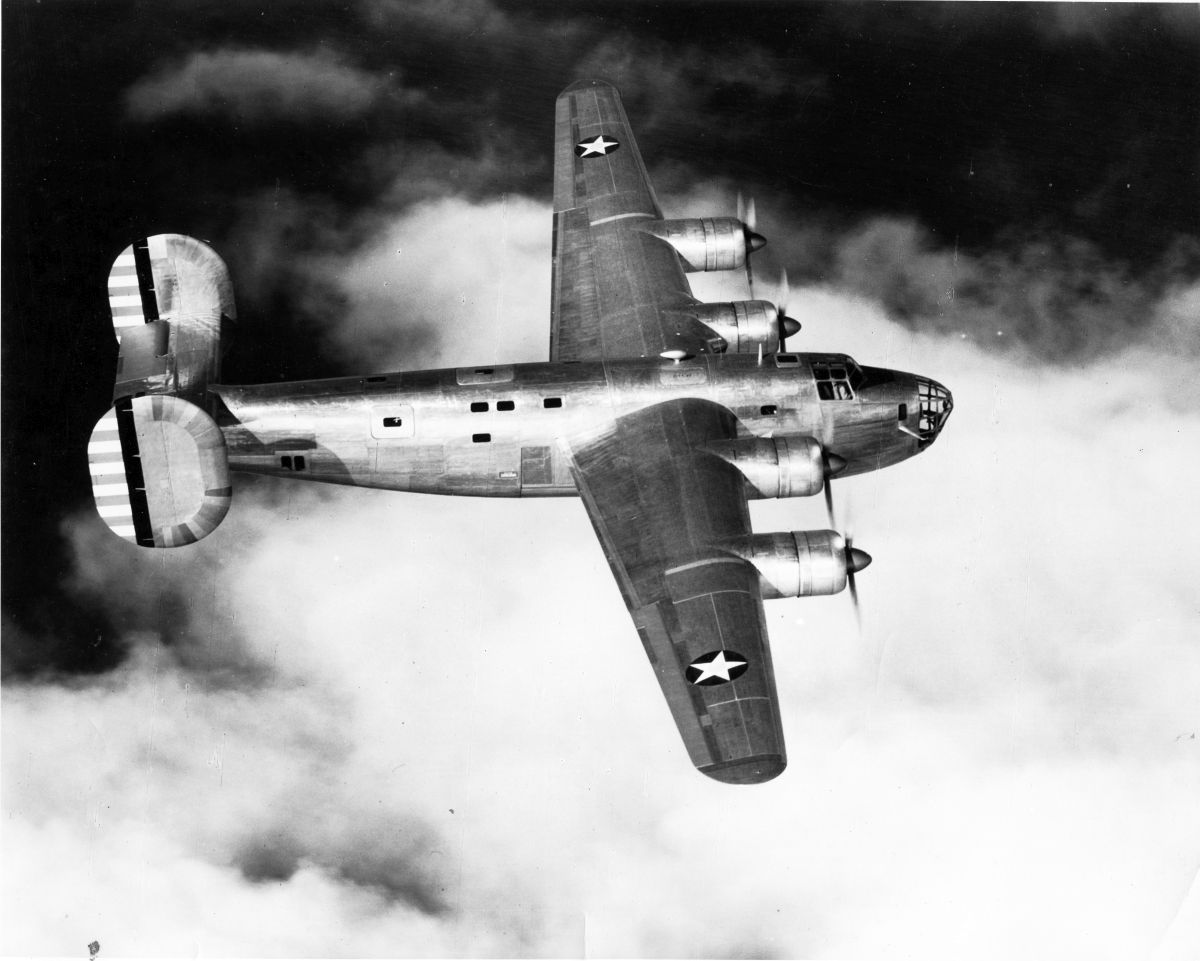 The XB-24 was designed to be operated by a seven man crew. It was 63 feet, 9 inches (19.431 meters) long with a wingspan of 110 feet, 0 inches (33.528 meters), and was 18 feet, 8 inches (5.689 meters) high. The wings used the "Davis Airfoil" that had been used on the Model 31, a prototype flying boat, the XP4Y. The root chord was 14 feet, 0 inches (4.267 meters). Their angle of incidence was 3° 0′, with 3° 26° dihedral. The leading edges were swept aft 3° 30′.  The total wing area was 1,048 square feet (97.36 square meters).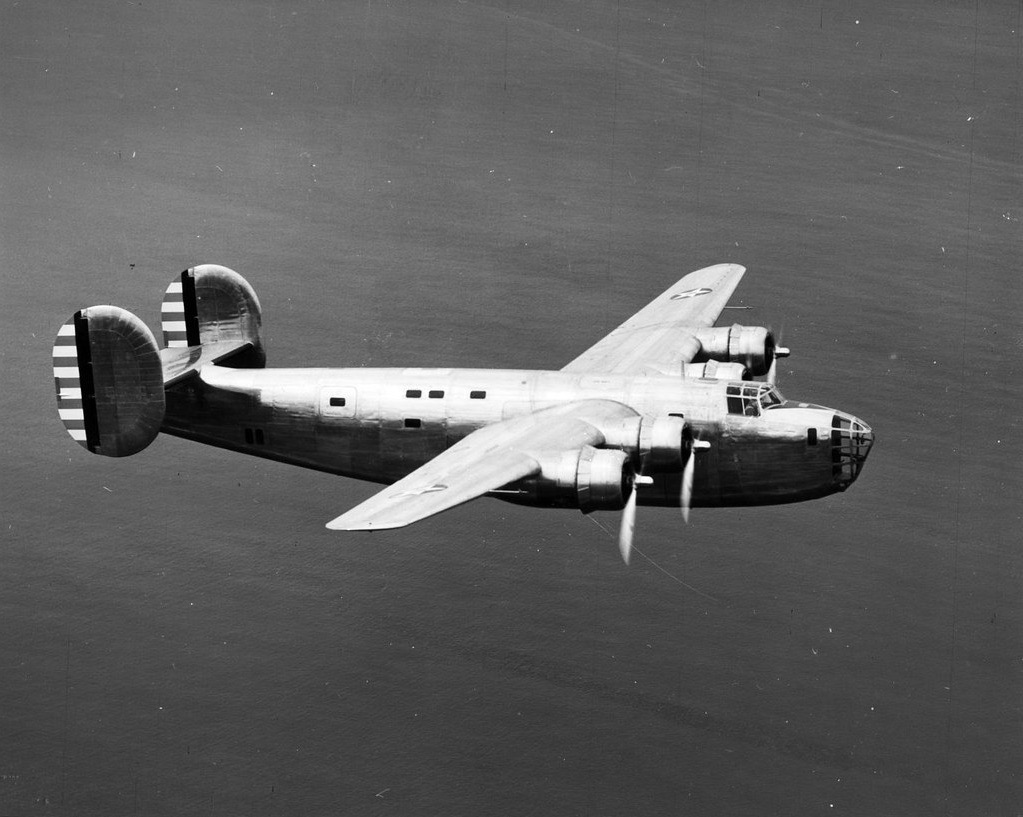 The empty weight of the XB-24 was approximately 27,500 pounds ( kilograms), and its maximum takeoff weight was 46,400 pounds (21,047 kilograms).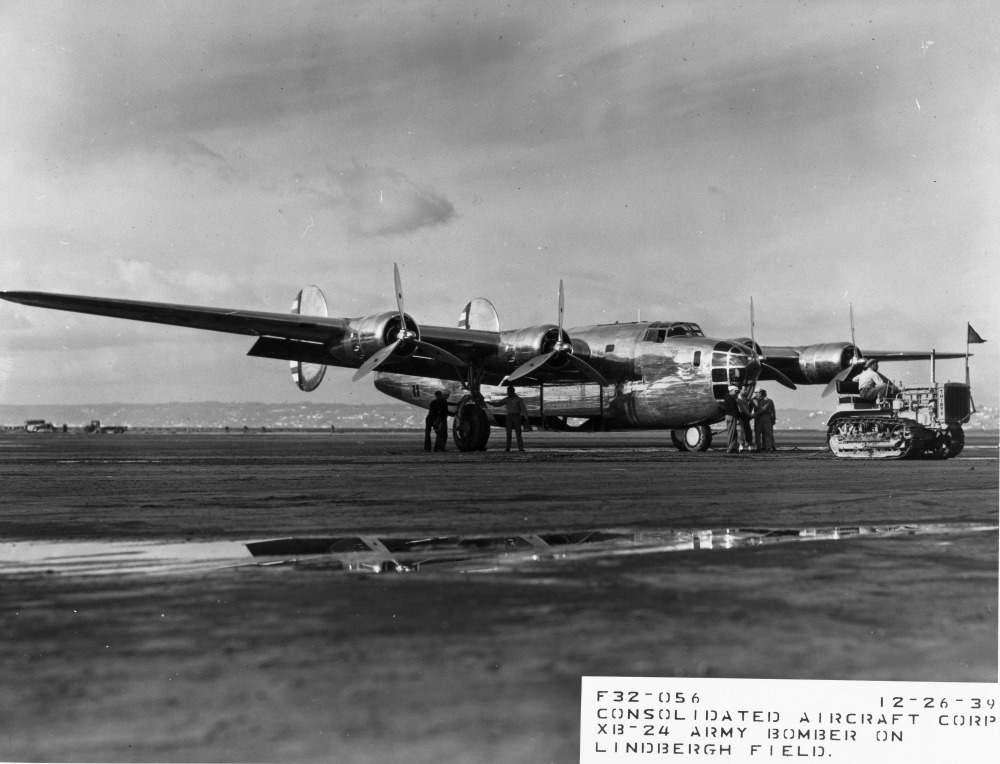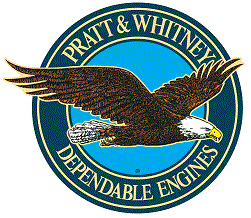 The XB-24 was powered by four air-cooled, supercharged 1,829.4-cubic-inch-displacement (29.978 liter) Pratt & Whitney Twin Wasp S3C4-G (R-1830-33) two-row fourteen-cylinder radial engines. These had a normal power rating of 1,100 horsepower at 2,550 r.p.m. to 6,100 feet (1,859 meters) and 1,000 horsepower at 2,700 r.p.m at 14,500 feet. The takeoff/military power rating was 1,200 horsepower at 2,700 r.p.m. to 5,000 feet (1,524 meters). The engines drove three-bladed Curtiss Electric variable-pitch propellers through a 2:1 gear reduction. The R-1830-33 was 4 feet, 0.06 inches (1.221 meters) in diameter and 5 feet, 3.48 inches (1.612 meters) long. It weighed 1,480 pounds (671 kilograms).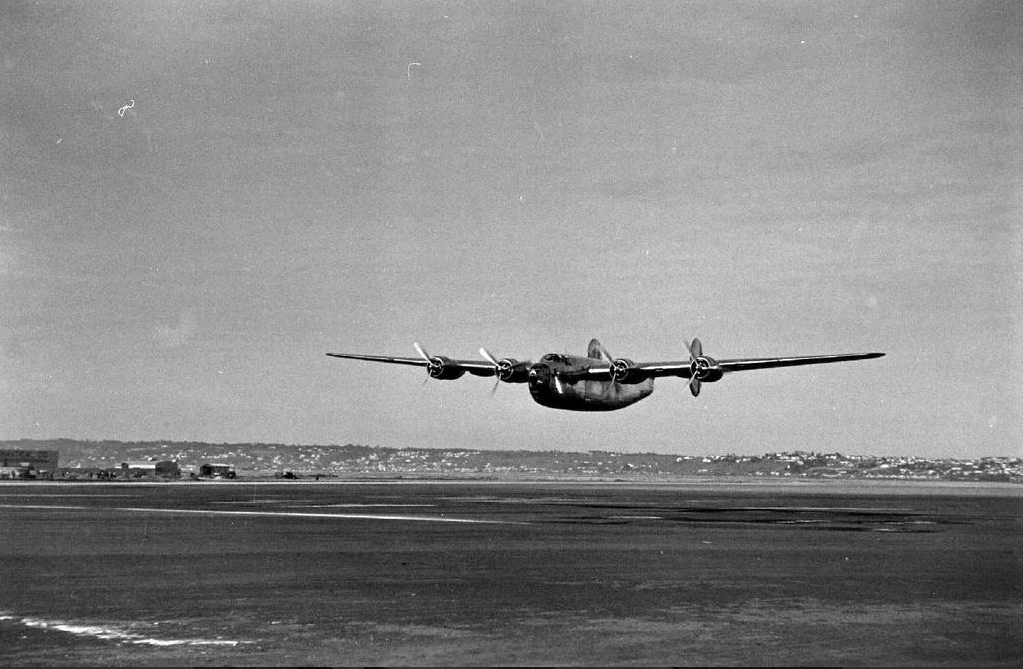 The XB-24  had cruise speed of 186 miles per hour (299 kilometers per hour), and a maximum speed of 273 miles per hour (439 kilometers per hour) at 15,000 feet (4,572 meters). The service ceiling was 31,500 feet (9,601 meters). Maximum range was 4,700 miles (4,828 kilometers), or 3,000 miles (7,564 kilometers) with 2,500 pounds (1,134 kilograms) of bombs.
The XB-24 was 38 miles per hour (61 kilometers per hour) slower than the Air Corps specification. A number of changes were made, including replacing the supercharged R-1830-33 engines with turbocharged Pratt & Whitney Twin Wasp TSC4-G (R-1830-41) engines. With the addition of the turbochargers, the R-1830-41s were able to maintain 1,200 horsepower up to 25,000 feet (7,620 meters). The propeller gear reduction ratio remained 2:1. At the same time, the round engine cowlings were changed to an elliptical shape that became a characteristic of the B-24. The modified prototype was redesignated XB-24B. In the new configuration, the bomber was able to reach 310 miles per hour (499 kilometers per hour), just 1 mile per hour under the Army's requirement.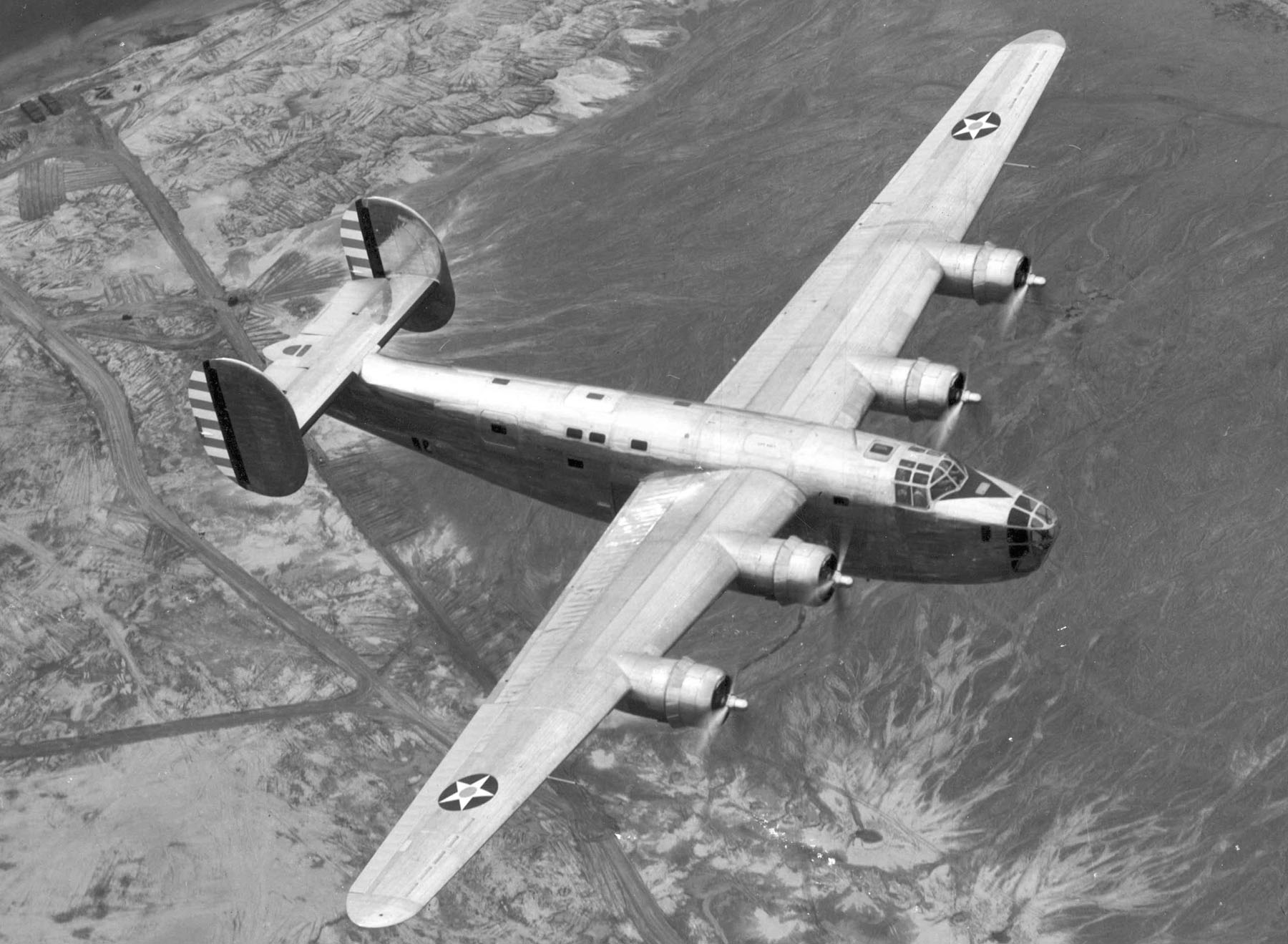 When the Royal Air Force bought several of the YB-24 pre-production airplanes, the Army Air Corps revised the serial numbers assigned to the B-24s. Though it was the same airplane, the XB-24′s designation was changed to XB-24B, and its serial number from 39-556 to 39-680.
The XB-24B was retained by Consolidated, now the Consolidated-Vultee Aircraft Corporation, and in 1944 further modified as a company transport. The prototype was scrapped at Brookley Field, Mobile, Alabama, 20 June 1946.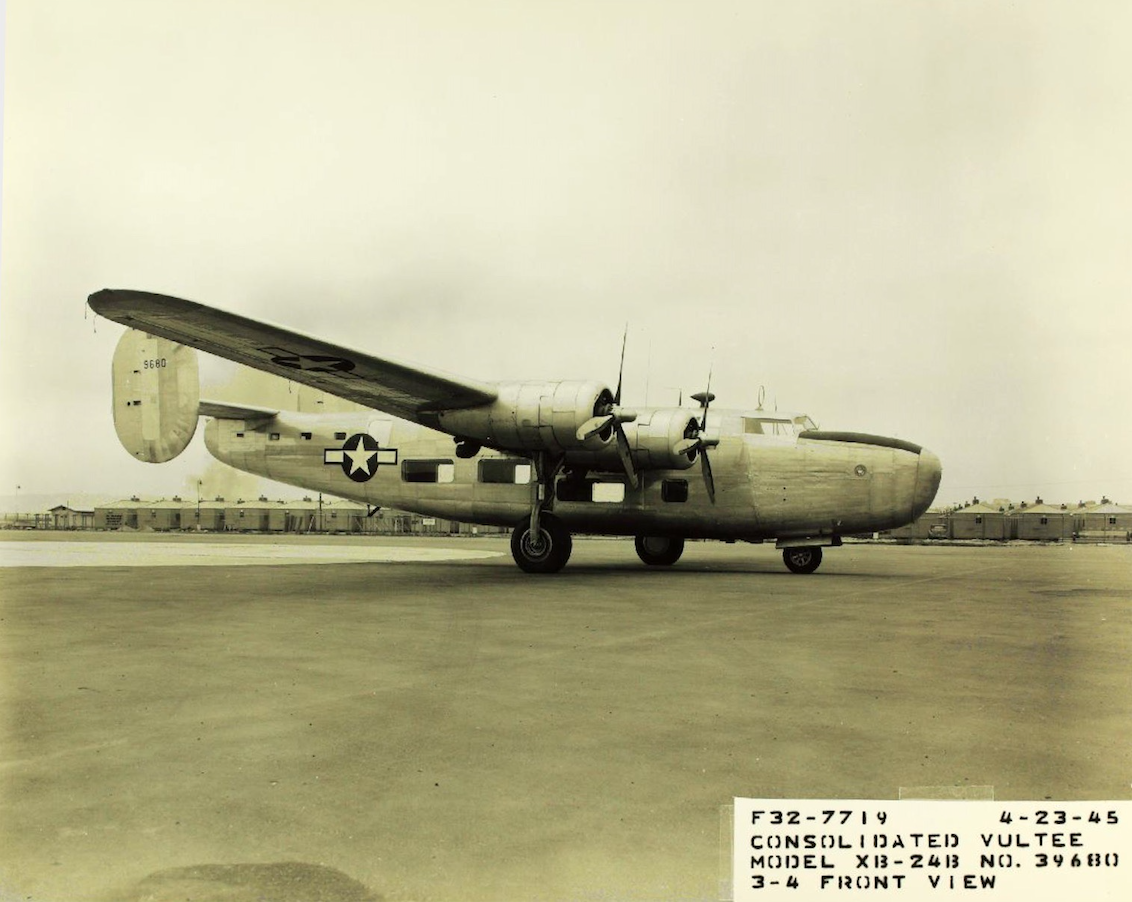 18,482 B-24 Liberators—more than any other Allied aircraft type—were built during World War II by Consolidated at San Diego, California and Fort Worth, Texas; by North American Aviation at Dallas, Texas; by Douglas Aircraft at Tulsa, Oklahoma. More than half of the total production was built by the Ford Motor Company at Willow Run. During World War II, the B-24 served in every combat theater. In U.S. Navy service, it was designated PB4Y-1 Privateer. It was faster, had a longer range, and could carry a heavier bomb load than the Boeing B-17, but was thought to be less survivable to combat damage. As the war came to an end, hundreds of brand new B-24s were accepted by the Air Corps, but sent immediately to be scrapped rather than placed in service.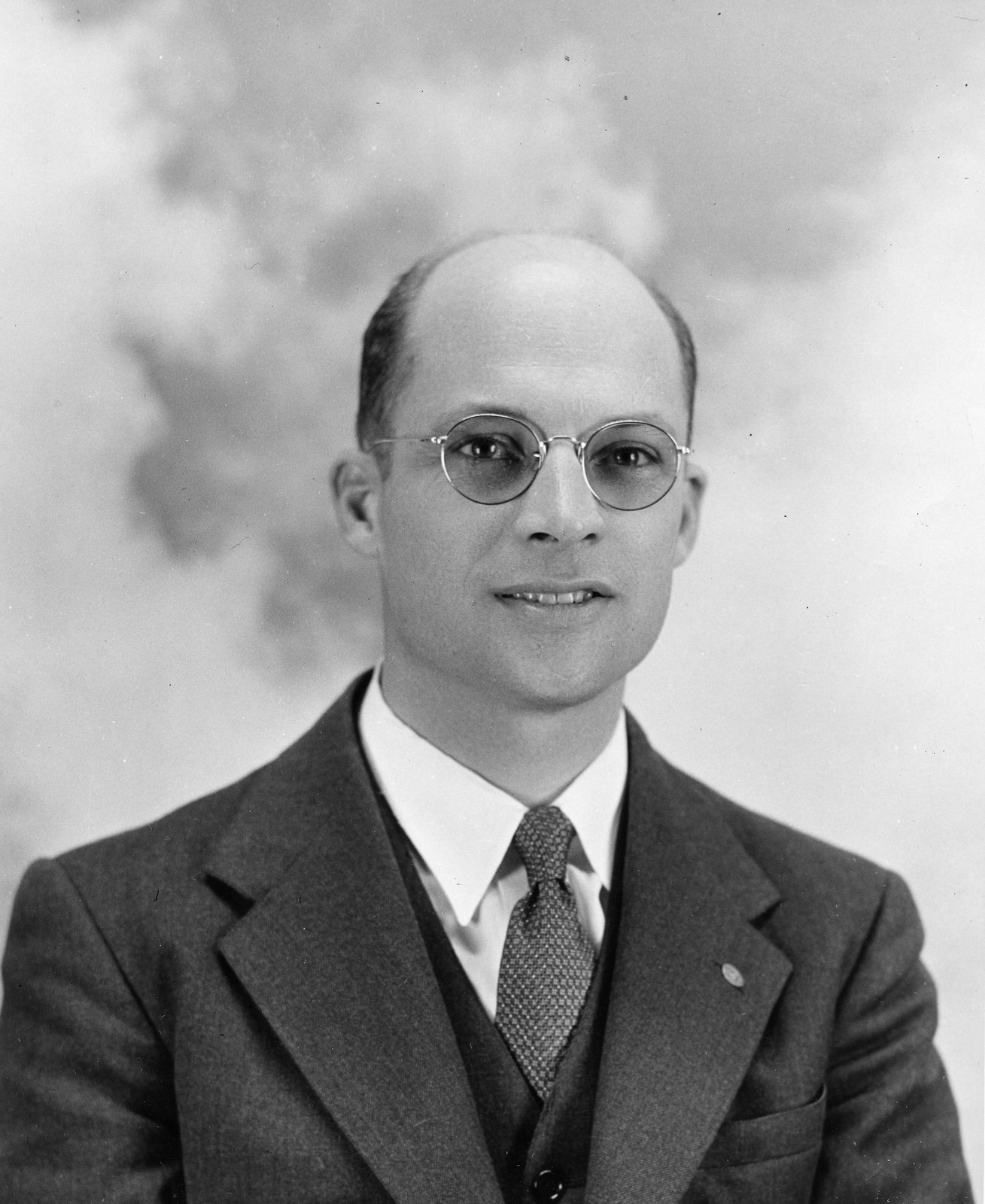 William Ballantine Wheatley was born at Chester, New York, 17 December 1902, the first of three children of William A. Wheatley, a public school superintendent, and Mabel Ballantine Wheatley. He was twice married, first, about 1927, to Esther Leary Wheatley, of Massachussetts. They had two children, Mary and William Thomas Wheatley. His second marriage was to Miss Grace Lenore Ray, 18 April 1935, at Washington, D.C. They would have a son, John, and two daughters, Grace and Charlotte Wheatley.
After two years of college, Wheatley joined the U.S. Army Air Corps as an aviation cadet, 3 March 1925. He trained as a pilot at Brooks Field, Texas, and was commissioned as a 2nd lieutenant, 13 March 1926. On 4 May 1927, Lieutenant Wheatley was assigned to the 118th Observation Squadron, 43rd Division, Air Service, at Hartford, Connecticut, as a pilot and observer. He served in the Air Corps Reserve until 1937.
In 1928, Wheatley went to work for the Pratt & Whitney Aircraft Company as a test pilot. He was an air mail pilot in 1928-1929, and then, in February 1929, he became a test pilot for Reuben H. Fleet's Consolidated Aircraft Corporation at Buffalo, New York. In 1935, Consolidated moved to its new headquarters at Lindbergh Field, San Diego, California. Wheatley moved with it. He and his family lived in a 3 bedroom home about three miles northeast of the airport. In 1940, his salary as chief test pilot of Consolidated was $50,000 per year.¹
Bill Wheatley was killed when a Royal Air Force Liberator B Mk.II, AL503, crashed into San Diego Bay during its acceptance flight, 2 June 1941. Four other Consolidated employees on board also died.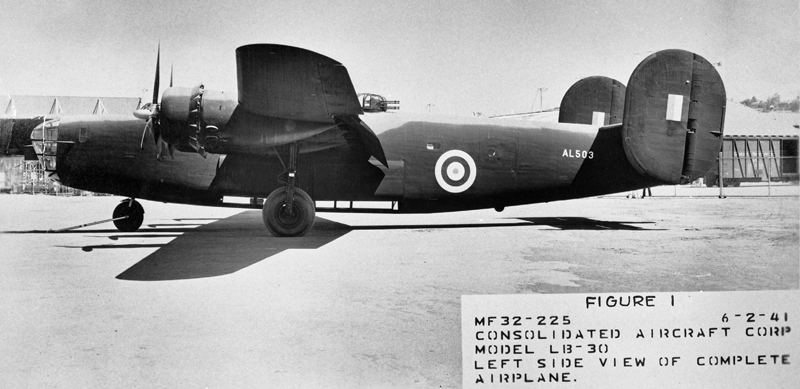 ¹ Approximately equivalent to $1,083,439 U.S. dollars in 2023.
© 2018, Bryan R. Swopes