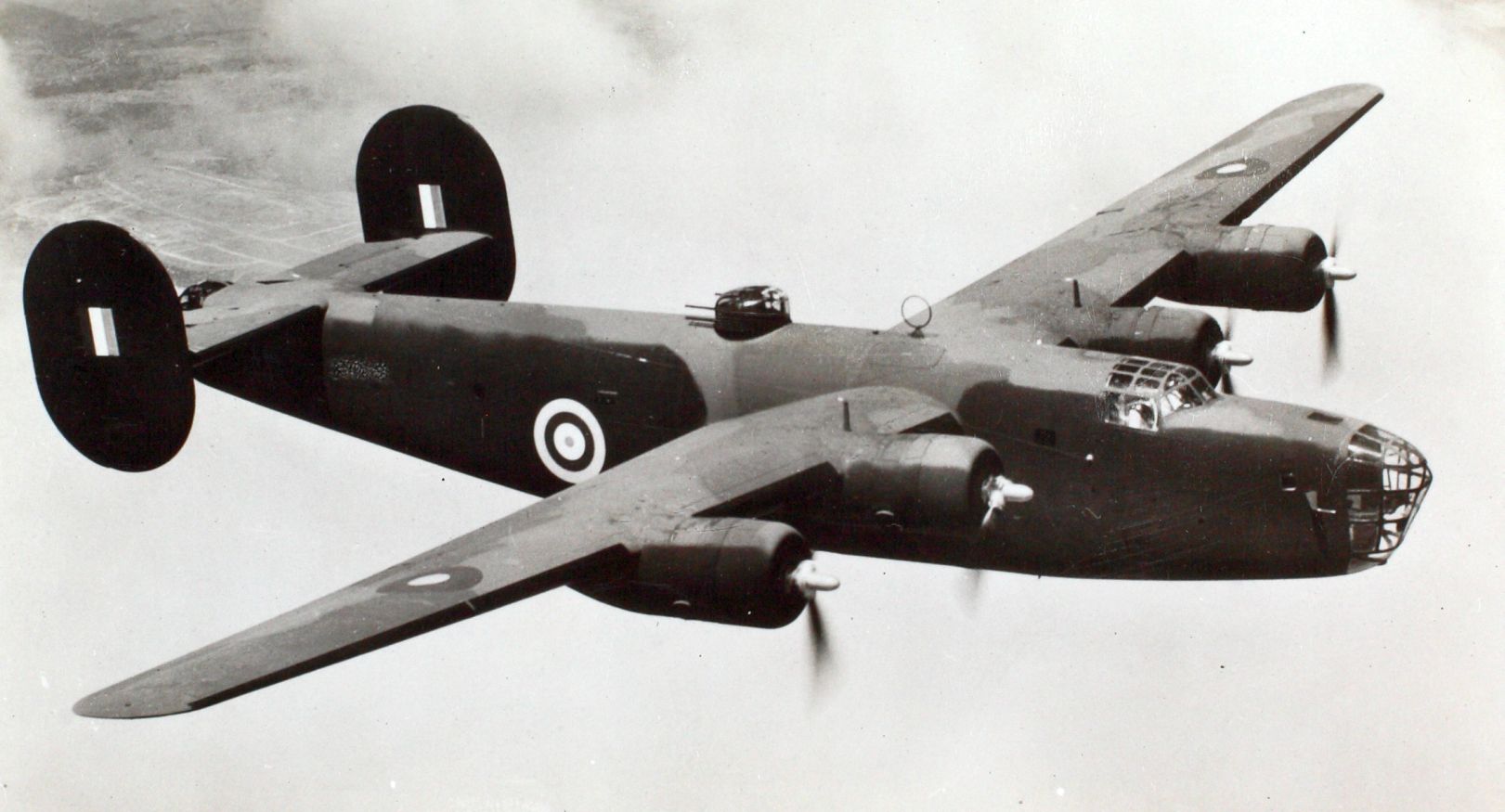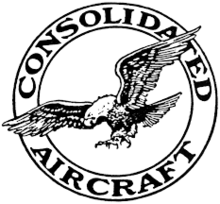 2 June 1941: Great Britain had been at war with Germany for 21 months. Its need for military equipment far exceeded the capacity of British industry, so the Empire looked across the North Atlantic Ocean to its former colonies, the United States of America.
The Royal Air Force ordered 140 Liberator B Mk.II bombers from Consolidated Aircraft Corporation of San Diego, California. The Consolidated Model LB-30 was a variant of the U.S. Army Air Corps B-24 four-engine long-range heavy bomber, but was built expressly for the RAF and had no direct Air Corps equivalent.
AL503 was the first Liberator Mk.II. It had made its first flight 26 May 1941, and was ready to be turned over to the Royal Air Force.
AL503 crashed on its acceptance flight, 2 June 1941. The aircraft was destroyed and all five on board were killed.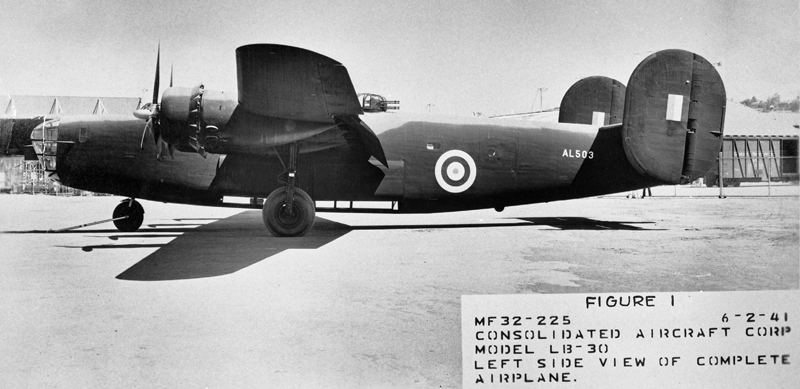 The Associated Press reported the accident:
Big Bomber Made for Britain Crashes in San Diego Bay; Four Members of Crew Perish
SAN DIEGO, Calif., June 2—(AP)—A $250,000 four-motored Consolidated bomber crashed and sank in San Diego Bay today, shortly after taking off from Lindbergh Field. Consolidated Aircraft Corp. officials said four of the crew members apparently perished.
The 25-ton craft was camouflaged and ready for delivery to Great Britain.
William B. Wheatley, 39, Chester, N.Y., chief test pilot for the Consolidated Aircraft Corp., apparently was at the controls. The Navy had taken over rescue operations, and details and names of crew members were not immediately available.
Witnesses said the huge plane left the airport on what appeared to be a normal takeoff, but that the bomber pulled up steep into a vertical climb instead of leveling off. At about 500 feet the plane apparently was in a stall.
The bomber then fell off to the left, and nosed down and the pilot, using the throttle appeared to have recovered. This difficulty was experienced over the airport, but by the time the pilot apparently had regained control of the craft it was flying over the water an an altitude of about 100 feet, the bomber again fell off to the left and the wing struck the water.
A Consolidated spokesman said the crash had "evidence of sabotage."
The spokesman said the $250,000, 25-ton land bomber had been "thoroughly tested, and things like that just don't happen."
Believed dead were:

William Wheatley, 39, Chester, N.Y., chief test pilot for the company.
Allen T. Austen, 28, Kansas City, Mo., assistant test pilot.
Bruce K. Craig, 27, Chicago, engineer.
William H. Rieser, 33, Cambridge, Mass.
Lewis M. McAannon, 25, Woodstock, Ill., chief mechanic, was seriously injured. ¹
The bodies of Wheatley, Craig and Austin had not been recovered from the shattered bomber.
The impact with the water shattered the bomber, witnesses said, and it sank. Navy and small fishing vessels went to the rescue. The plane went down in an area between the San Diego shoreline and the naval air station.
The bomber, called "Liberator" by the Royal Air Force, was of all-metal construction, and its type is regarded as one of the most advanced military weapons. The Liberator can travel 230 miles an hour with a full bomb load over a 3,000 mile range. Orders for the huge land bomber originally were placed by the French, then taken over by the British.

The first B-24 was delivered to the British last Feb. 15 when the craft Consolidated Aircraft officials said established a record non-stop transcontinental flight of 9 hours, 57 minutes for planes of more than 5,000 pounds gross weight.
—The Eugene Guard, Vol. 50, No. 152, Monday, June 2, 1941, at Page 1 Column 6 and Page 2, Column 2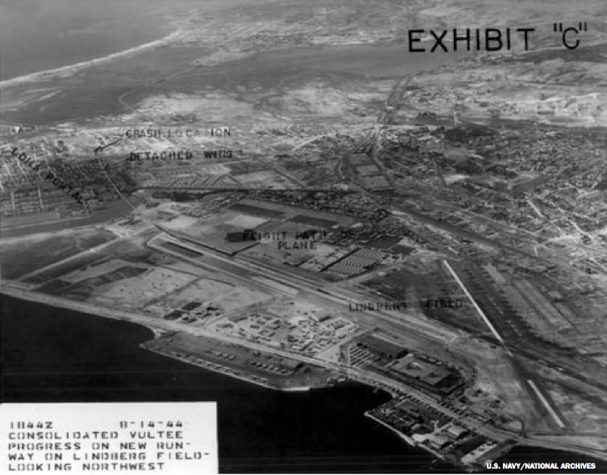 The Consolidated B-24 had first flown 29 December 1939. Chief Test Pilot Bill Wheatley was in command. Designed as a long-range heavy bomber for the U.S. Army Air Corps, it was a high-wing, four-engine monoplane with dual vertical fins and rudders. It had retractable tricycle landing gear. The bomber was flown by two pilots, with the crew including a navigator, bombardier, radio operator and several gunners.
The Royal Air Force Liberator B. Mk.I was essentially a B-24A. The Liberator Mk.II, though,  was lengthened by extending the nose in front of the cockpit by 3 feet (0.914 meters). It was equipped with two power-operated gun turrets, one at the top of the fuselage, just aft of the wing, and a second at the tail.
The Liberator Mk.II was 66 feet, 4 inches (20.218 meters) long with a wingspan of 110 feet, 0 inches (33.528 meters) and overall height of 18 feet, 0 inches (5.486 meters). It was heavier than the Mk.I as a result of the longer fuselage and the heavy power turrets. The maximum gross weight was 64,250 pounds (29,143 kilograms).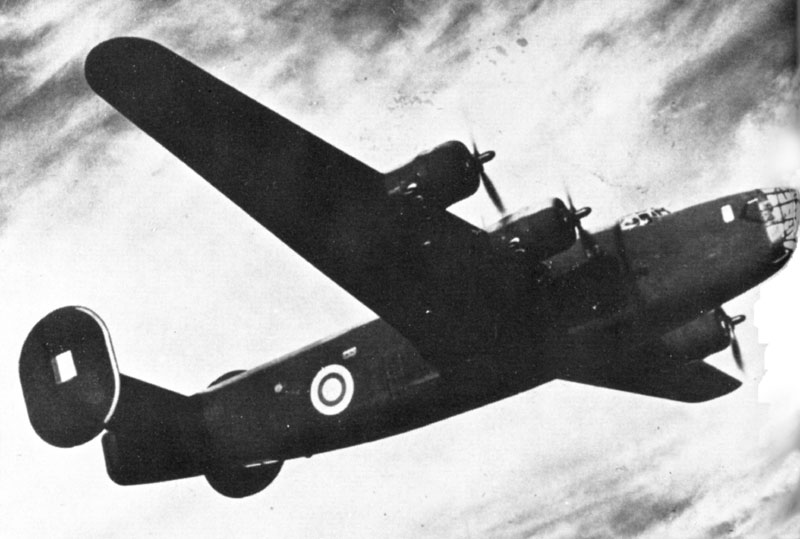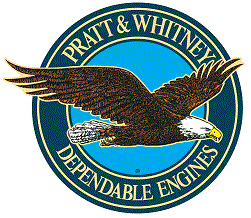 The LB-30/Mk.II was powered by four air-cooled, supercharged 1,829.4-cubic-inch-displacement (29.978 liter) Pratt & Whitney Twin Wasp S3C4-G (R-1830-33) two-row fourteen-cylinder radial engines. These had a normal power rating of 1,100 horsepower at 2,550 r.p.m. to 6,100 feet (1,859 meters) and 1,000 horsepower at 2,700 r.p.m at 14,500 feet. The takeoff/military power rating was 1,200 horsepower at 2,700 r.p.m. to 5,000 feet (1,524 meters). The engines drove three-bladed Curtiss Electric variable-pitch propellers through a 2:1 gear reduction. The R-1830-33 was 4 feet, 0.06 inches (1.221 meters) in diameter and 5 feet, 3.48 inches (1.612 meters) long. It weighed 1,480 pounds (671 kilograms).
The Liberator Mk.II had a maximum speed of 263 miles per hour (423 kilometers per hour) at 15,000 feet (4,572 meters). Its service ceiling was 24,000 feet (7315 meters).
As was common with British bombers, the Liberator Mk.II was defended by Browning .303 Mk.II (7.7 × 56 mm) machine guns. Four were installed in the upper power turret and another four guns in the tail turret. Left and right waist positions each had two guns. One gun was mounted at the nose and one in the belly of the aircraft. This was a total of fourteen. The tail turret carried 2,200 rounds of ammunition and the top turret had 600 rounds.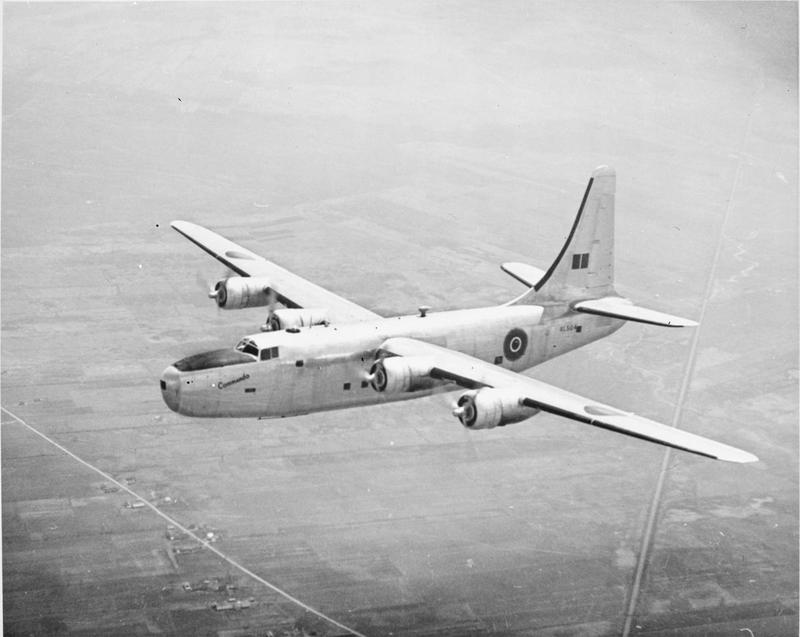 The second Liberator Mk.II, AL504, became the personal transport of Prime Minister Winston Churchill, who named it Commando. In 1944, the aircraft was modified to the single vertical fin configuration of the PB4Y-2 Privateer. Commando disappeared over the Atlantic in 1945.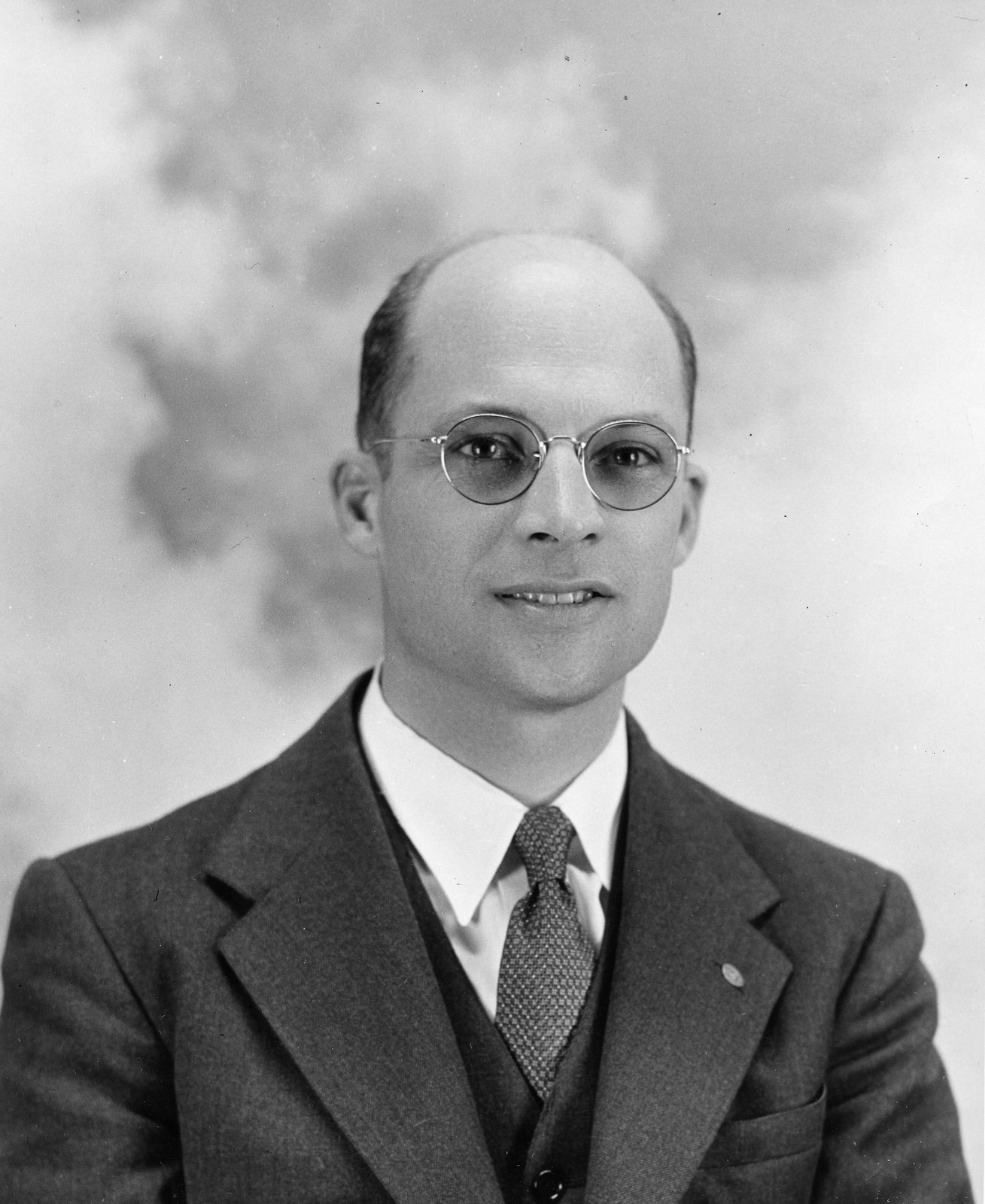 William Ballantine Wheatley was born at Chester, New York, 17 December 1902, the first of three children of William A. Wheatley, a public school superintendent, and Mabel Ballantine Wheatley. He was twice married, first, about 1927, to Esther Leary Wheatley, of Massachussetts. They had two children, Mary and William Thomas Wheatley. His second marriage was to Miss Grace Lenore Ray, 18 April 1935, at Washington, D.C. They would have a son, John, and two daughters, Grace and Charlotte Wheatley.
After two years of college, Wheatley joined the U.S. Army Air Corps as an aviation cadet, 3 March 1925. He trained as a pilot at Brooks Field, Texas, and was commissioned as a 2nd lieutenant, 13 March 1926. On 4 May 1927, Lieutenant Wheatley was assigned to the 118th Observation Squadron, 43rd Division, Air Service, at Hartford, Connecticut, as a pilot and observer. He served in the Air Corps Reserve until 1937.
In 1928, Wheatley went to work for the Pratt & Whitney Aircraft Company as a test pilot. He was an air mail pilot in 1928-1929, and then, in February 1929, he became a test pilot for Reuben H. Fleet's Consolidated Aircraft Corporation at Buffalo, New York. In 1935, Consolidated moved to its new headquarters at Lindbergh Field, San Diego, California. Wheatley moved with it. He and his family lived in a 3 bedroom home about three miles northeast of the airport. In 1940, his salary as chief test pilot of Consolidated was $50,000 per year. ²
Following Wheatley's death, Beryl Arthur Erickson was assigned as chief test pilot for Consolidated.
¹ Lewis McCannon also died as a result of the crash.
² Approximately equivalent to $1,083,439 U.S. dollars in 2023.
© 2018 Bryan R. Swopes