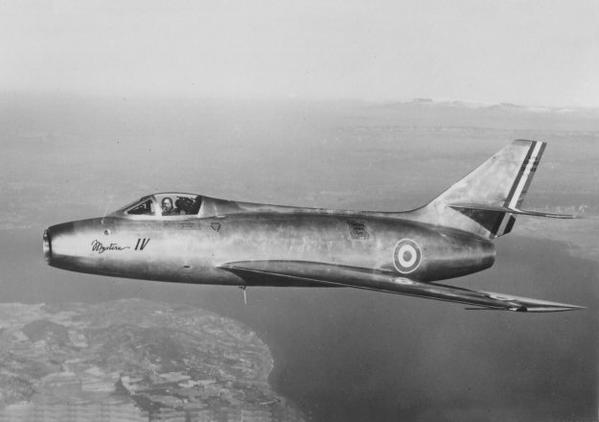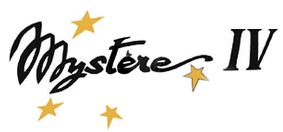 28 September 1952: At Aérodrome de Melun Villaroche, test pilot Kostia Rozanoff made the first flight of the Dassault MD.452 Mystère IV jet fighter prototype, 01. The flight lasted 25 minutes.
The aircraft was developed from the earlier Mystère II. The design specification called for the new fighter to reach Mach 1 in a dive. The wings were swept to 38° rather than the 30° of the II, and thinner, using a different curvature. The fuselage also had a different cross section. The new airplane reached 0.92 Mach in level flight and later in testing, broke the Sound Barrier in a dive.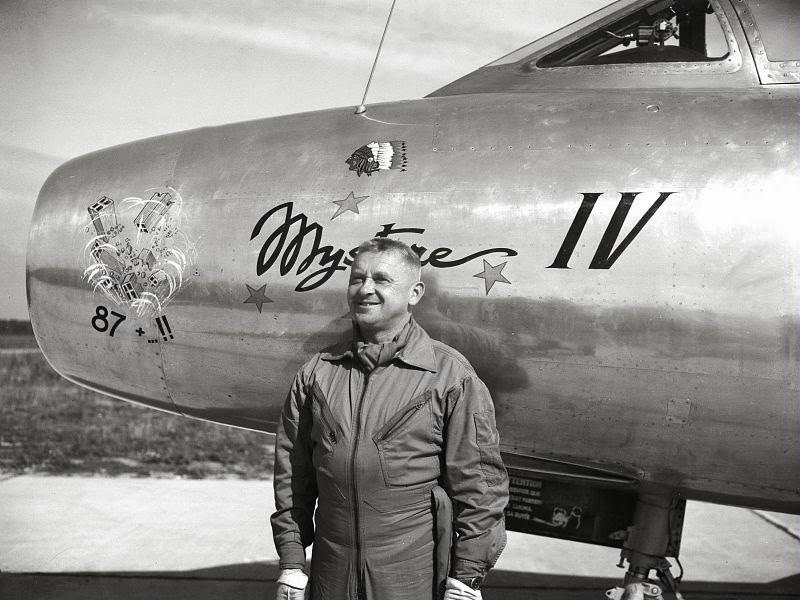 The prototype used a Rolls-Royce RB.44 Tay turbojet engine, though production Mystère IV A aircraft used a license-built copy, the Hispano-Suiza Verdon 250.
The Mystère IV A was a single-place, single-engine swept wing jet fighter bomber capable of transonic speed. It was 12.85 meters (42 feet, 1.9 inches) long, with a wingspan of 11.12 meters (36 feet, 5.8 inches) and overall height of 4.46 meters (14 feet, 7.6 inches). The airplane had an empty weight of 5,850 kilograms (12,897 pounds). Maximum speed was 1,120 kilometers per hour (696 miles per hour). The service ceiling was 15,000 meters (49,213 feet).
The fighter bomber was armed with two 30 mm revolver cannons with 150 rounds of ammunition per gun, and up to 1,000 kilograms (2,200 pounds) of bombs on hardpoints under the wings.
411 Mystère IV A fighters were built by Société des Avions Marcel Dassault from 1954 to 1958. 242 were delivered to the Armée de l'air (the French Air Force).
© 2016, Bryan R. Swopes