1 July 1954: The final Convair B-36 Peacemaker, B-36J-10-CF 53-2827, a Featherweight III variant, completed assembly at Convair Division of General Dynamics plant at Fort Worth, Texas. The last B-36 built, this was also the very last of the ten-engine very long range heavy bombers in service. It was retired 12 February 1959, and is now in the collection of the Pima Air and Space Museum, Tucson, Arizona.
Convair B-36J 52-2827 is one of 14 Featherweight III high altitude variants. It was built without the six retractable defensive gun turrets of the standard B-36, retaining only the two 20 mm autocannons in the tail. This reduced the crew requirement to 13. The bomber is 162.1 feet (49.4 meters) long with a wingspan of 230.0 feet (70.1 meters) and overall height of 46.8 feet (14.3 meters). The wings had 2° dihedral, an angle of incidence of 3° and -2° twist. The wings' leading edges were swept aft to 15° 5′. The airplane's total wing area was 4,772 square feet (443.33 square meters). The B-36J III has an empty weight of 166,165 pounds (75,371 kilograms) and its maximum takeoff weight is 410,000 pounds (185,973 kilograms).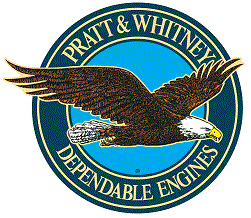 The B-36J has ten engines. There are six air-cooled, turbosupercharged 4,362.494 cubic-inch-displacement (71.488 liter) Pratt & Whitney Wasp Major C6 (R-4360-53) four-row, 28-cylinder radial engines placed inside the wings in a pusher configuration. These had a compression ratio of 6.7:1 and required 115/145 aviation gasoline. The engines incorporated an internal single-stage supercharger, but were also each equipped with two General Electric BH-1 turbosuperchargers. The R-4360-53 had a Normal (continuous power) rating of 2,800 horsepower at 2,600 r.p.m., and Military Power rating of 3,500 horsepower at 2,800 r.p.m., with a 30 minute limit. Its maximum rating was 3,800 horsepower at 2,800 r.p.m. with water/alcohol injection for takeoff, with a 5 minute limit. The engines turned three-bladed Curtiss Electric constant-speed, reversible pitch propellers with a diameter of 19 feet, 0 inches (5.791 meters) through a 0.375:1 gear reduction. The R-4360-53 is 9 feet, 9.00 inches (2.972 meters) long, 4 feet, 7.00 inches (1.397 meters) in diameter, and weighs 4,040 pounds (1,832.5 kilograms).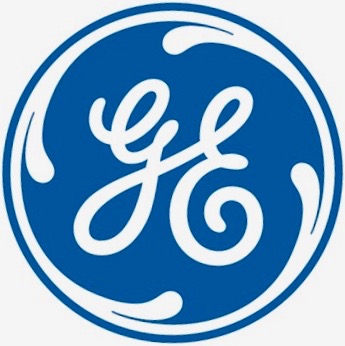 Four General Electric J47-GE-19 turbojet engines are suspended under the wings outboard of the radial engines in two-engine pods. The J47 is a single-shaft axial-flow turbojet engine with a 12-stage compressor section, 8 combustion chambers, and single-stage turbine. The J47-GE-19 was modified to run on gasoline. It had a continuous power rating of 4,730 pounds of thrust (21.040 kilonewtons) at 7,630 r.p.m., and Military Power rating 5,200 pounds of thrust (23.131 kilonewtons) at 7,950 r.p.m., 30 minute limit (5 minutes for takeoff). The J47-GE 19 was 3 feet, 3 inches (0.991 meters) in diameter, 12 feet, 4 inches (3.658 meters) long, and weighed 2,495 pounds (1,132 kilograms).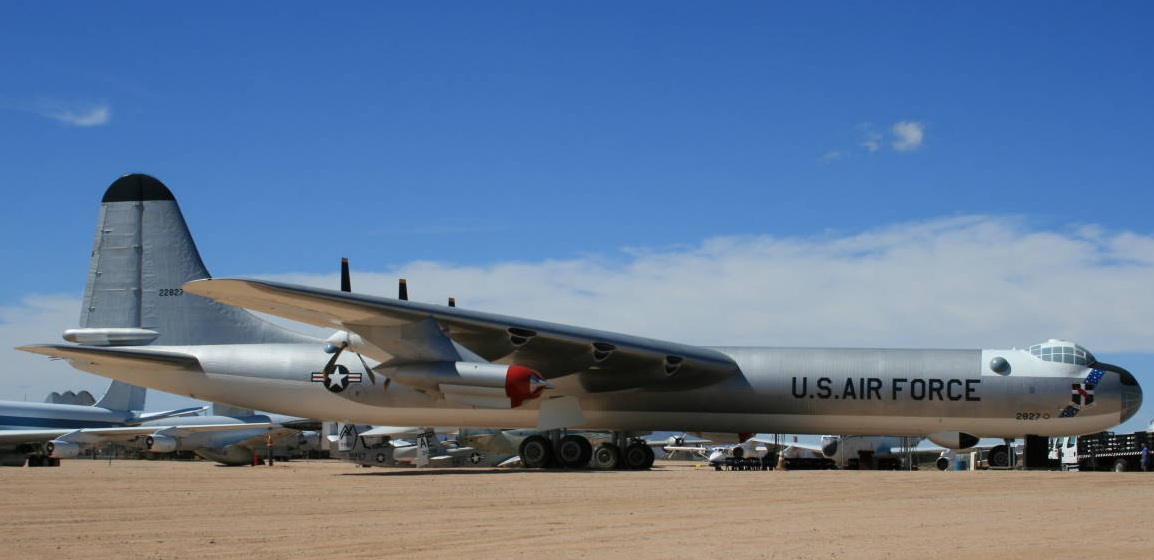 The B-36J Featherweight III had a cruise speed of 202 knots (232 miles per hour/374 kilometers per hour) and a maximum speed of 375 knots (432 miles per hour (695 kilometers per hour) at 38,000 feet (11,582 meters). The service ceiling was 43,700 feet (13,320 meters). It had a combat radius of 3,465 nautical miles (3,987 statute miles/6,417 kilometers) with a 10,000 pound (4,536 kilogram) bomb load. The maximum ferry range was 8,200 nautical miles (9,436 statute miles/15,186 kilometers).
The B-36J III had a maximum bomb load of 72,000 pounds (32,659 kilograms), carried in four bomb bays. The bomb bay capacity was limited by the physical size of each type weapon, rather than its weight. This ranged from as many as 132 500-pound bombs, 28 2,000-pound bombs, or  4 12,000-pound bombs. It could carry a single 43,600 pound (19,777 kilogram) T-12 Cloudmaker, a conventional explosive earth-penetrating bomb, or several nuclear fission or thermonuclear fusion bombs. By combining the bomb bays, one 41,400 pound (18,779 kilogram) Mk.17 15-megaton thermonuclear bomb could be carried.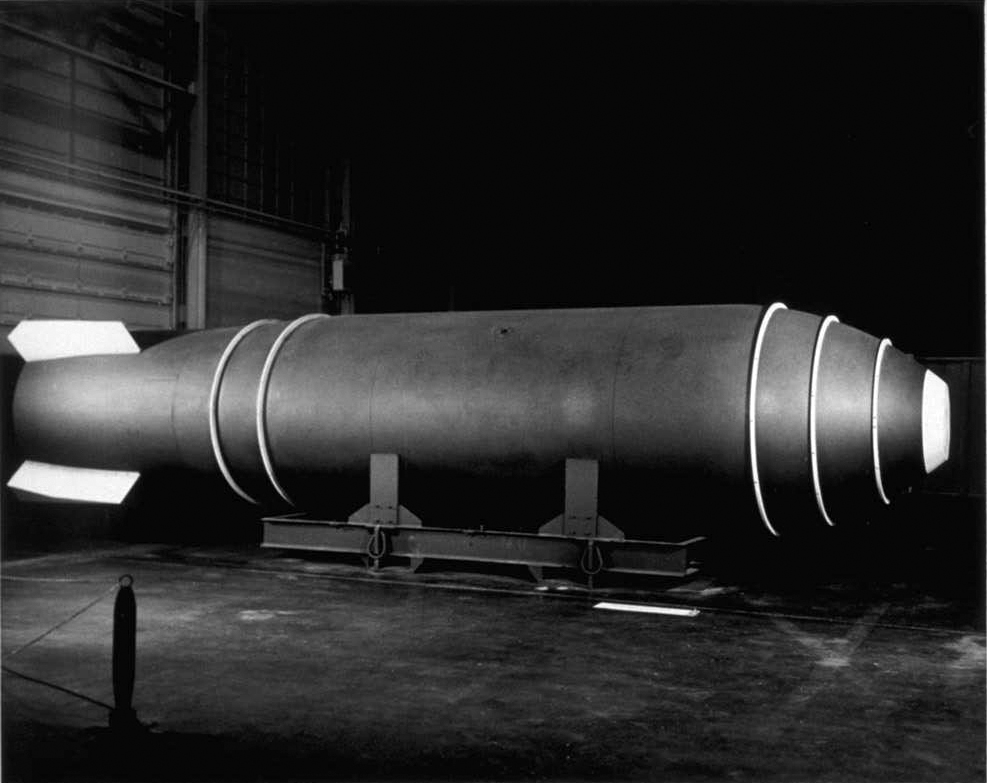 For defense, the B-36J Featherweight III two M24A1 20 mm autocannons in a remotely operated tail turret, with 600 rounds of ammunition per gun.
Between 1946 and 1954, 384 B-36 Peacemakers were built. They were never used in combat. Only five still exist.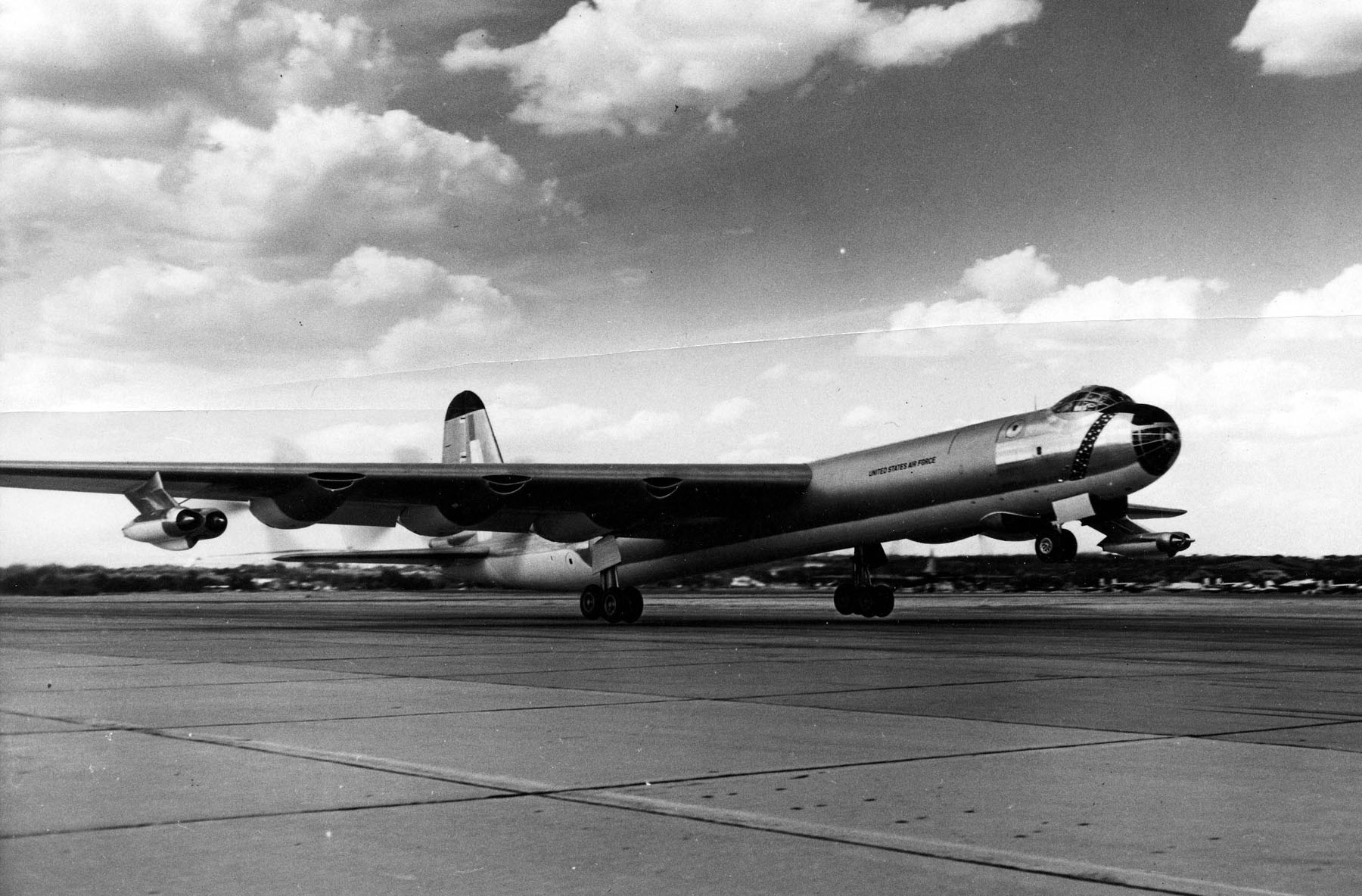 © 2018, Bryan R. Swopes