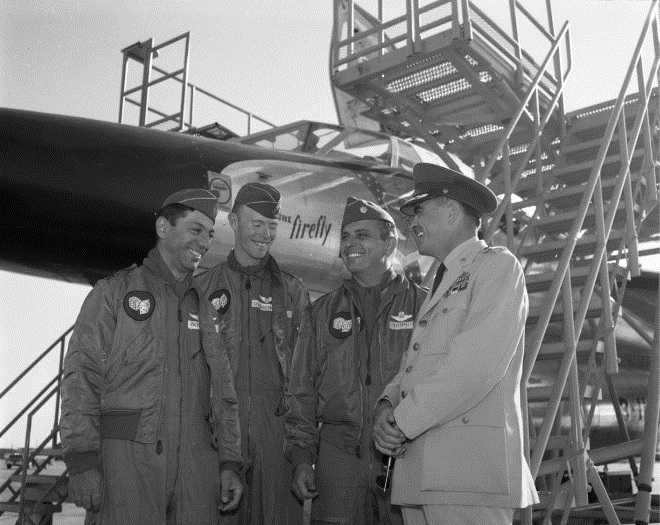 3 June 1961: At the Paris Air Show, Aéroport de Paris – Le Bourget, Paris, France, the Blériot, Harmon and Mackay Trophy-winning Convair B-58A-10-CF Hustler, 58-2451, The Firefly, crashed, killing the aircrew, Major Elmer E. Murphy, Major Eugene Moses, and First Lieutenant David F. Dickerson. The B-58 was totally destroyed.
Only days earlier, The Firefly—with a different aircrew—had set a new speed record for its flight from New York to Paris.
On leaving Le Bourget for the return trip to the United States, Major Murphy engaged in low-altitude aerobatics. There are reports that while performing a slow roll, the bomber entered a cloud bank. The pilot lost visual reference, but the roll caused the attitude indicator to exceed its limits. Disoriented and without instrument flight capability, the B-58 crashed.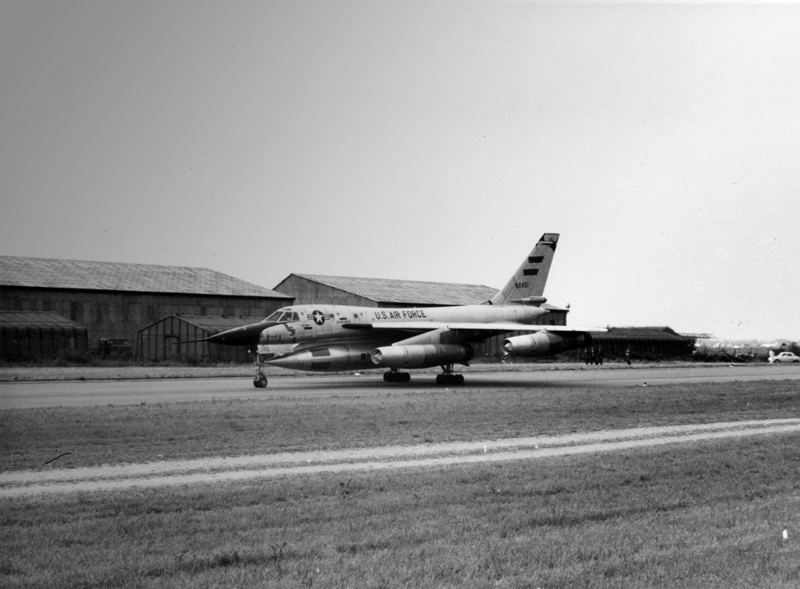 © 2016, Bryan R. Swopes