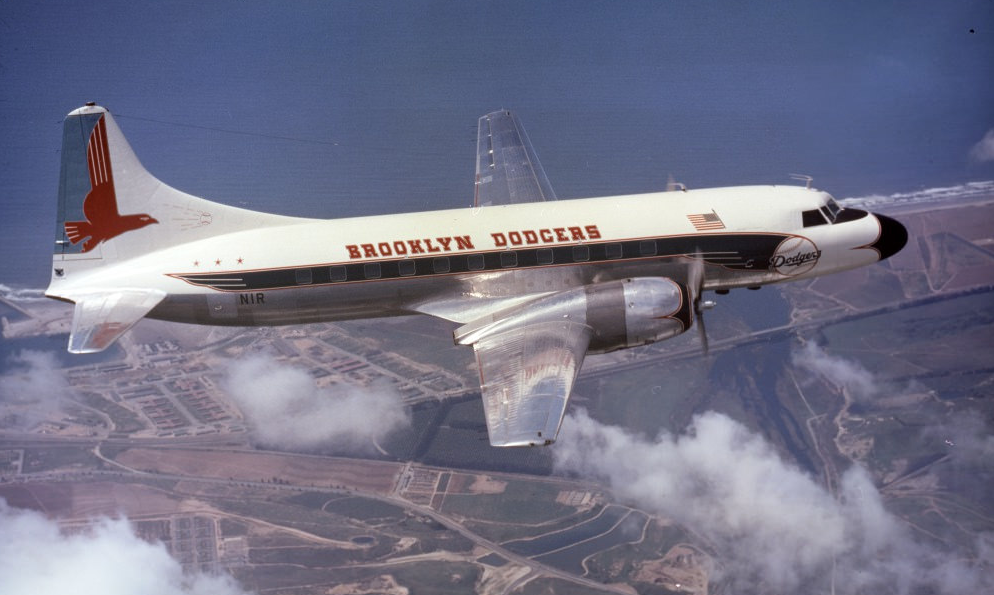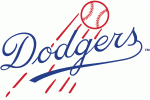 4 January 1957: The Brooklyn Dodgers, a major league baseball team owned by Walter O'Malley, became the first professional sports team to own its own airplane when it placed an order for a Convair 440 Metropolitan airliner. The price was $775,000, and the ball club took delivery of serial number 406 in April. The airplane had been added to an existing order for twenty 440s for Eastern Airlines. It varied from Eastern's only in the installation of an autopilot.
The Dodgers' pilot was Harry R. "Bump" Holman. He began flying for the team in 1950 as a co-pilot on a Douglas DC-3.
The Dodgers flew the Metroliner until 1961 when it was sold for $700,000 and exported to Spain. The ball club replaced it with a Lockheed L-188A Electra purchased from Western Airlines.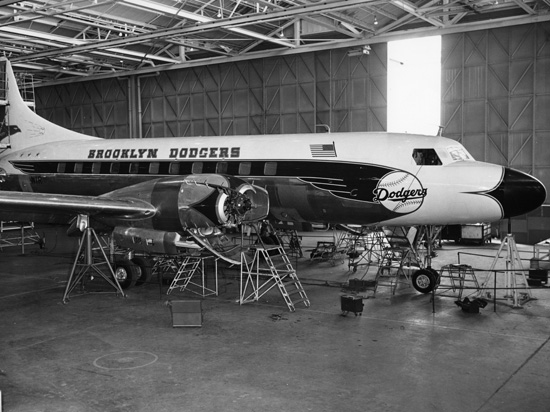 The Convair 440 first flew 6 October 1955. It was an improvement over the earlier CV-240 and CV-340 models. Operated by a flight crew of 2 or 3, it could carry up to 52 passengers in a pressurized cabin.
The airliner was 81 feet, 6 inches (24.841 meters) long with a wingspan of 105 feet, 4 inches (32.106 meters) and height of 28 feet, 2 inches (8.585 meters). The empty weight was 33,314 pounds (15,111 kilograms) and maximum gross weight was 49,700 pounds (22,543 kilograms).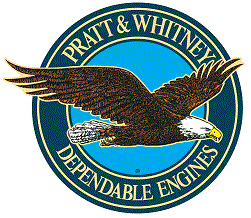 The 440 Metropolitan was powered by two 2,804.4-cubic-inch-displacement (45.956 liter), air-cooled, supercharged, Pratt & Whitney Double Wasp CB16 two-row, 18-cylinder radial engines with a compression ration of 6.75:1. Burning 100/130 aviation gasoline, the CB16 had a Normal Power rating of 1,800 horsepower at 2,600 r.p.m. to 8,500 feet (2,591 meters) and 1,600 horsepower at 2,500 r.p.m. to 16,000 feet (4,877 meters). It was rated at 2,500 horsepower at 2,800 r.p.m. for Takeoff. The engines drove three-bladed Hamilton Standard constant-speed propellers through a 0.450:1 gear reduction. The CB16 was 6 feet, 9.40 inches (2.068 meters) long, 4 feet, 4.80 inches (1.341 meters) in diameter, and weighed 2,390 pounds (1,084 kilograms).

The 440 Metropolitan had a maximum cruise speed of 300 miles per hour (483 kilometers per hour), service ceiling of 24,900 feet (7,590 meters) and maximum range of 1,930 miles (3,106 kilometers). Convair built 199 of the 440 variant.
N1R, s/n 406, received its Airworthiness Certificate 21 March 1957. The FAA registration was cancelled 13 February 1961.
On 24 January 1978, the airplane was being operated by the Transporte Aéreo Militar Boliviano, a civil transport airline of the Bolivian Air Force, under registration TAM-45. An engine problem forced the crew to return to San Ramon Airport. On landing, the airplane ran off the runway into a ditch and was damaged beyond repair. No one on board was hurt, but one person on the ground was killed.
© 2019, Bryan R. Swopes