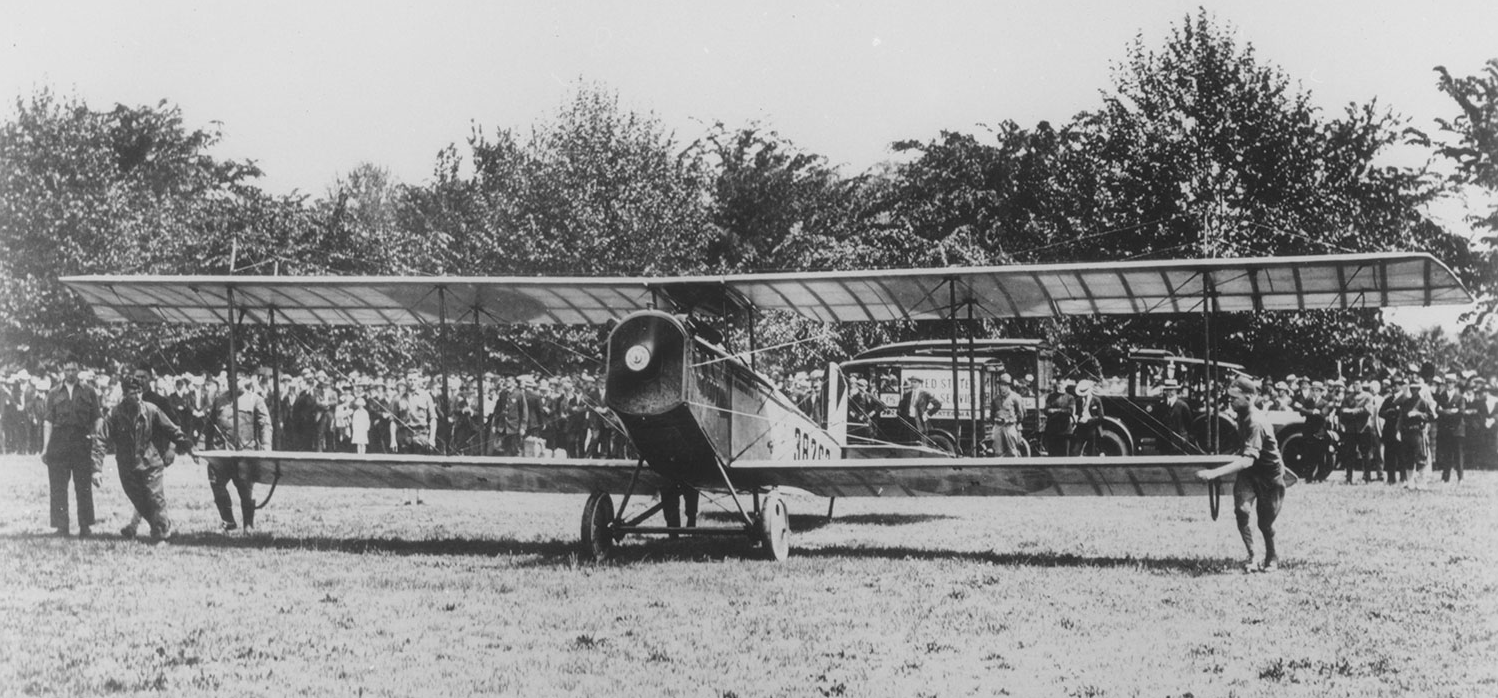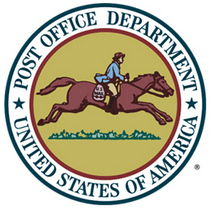 15 May 1918: The United States Post Office Department began regularly-scheduled transportation of the mail by air. After a short delay the first flight departed from Potomac Park Polo Field, near Washington, D.C., at approximately 11:45 a.m., heading to Philadelphia, Pennsylvania, on the first leg of a relay to New York City, New York. Among many spectators and government officials, there to observe was Thomas Woodrow Wilson, the 28th President of the United States of America.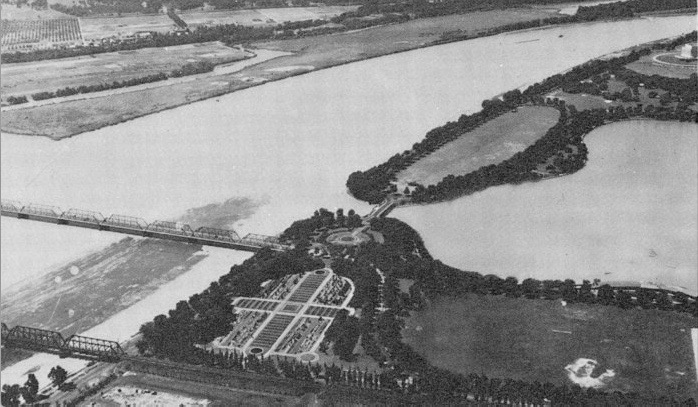 The weather was described as "fair," with the air temperature at 70 °F. (21 °C.). The first airplane scheduled to depart was a Curtiss JN-4HM "Jenny," Signal Corps serial number S.C. 38262. Its pilot was Second Lieutenant George Leroy Boyle, Aviation Section, Signal Officer's Reserve Corps, United States Army.
S.C. 38262 was a brand new airplane. It had been shipped by railroad from the Curtiss Aeroplane and Motor Company's plant in Hammondsport, New York, to Hazelhurst Field,¹ Long Island, New York. The airplane was uncrated and assembled, then flown to Bustleton Field, about 15 miles (24 kilometers) from down town Philadelphia.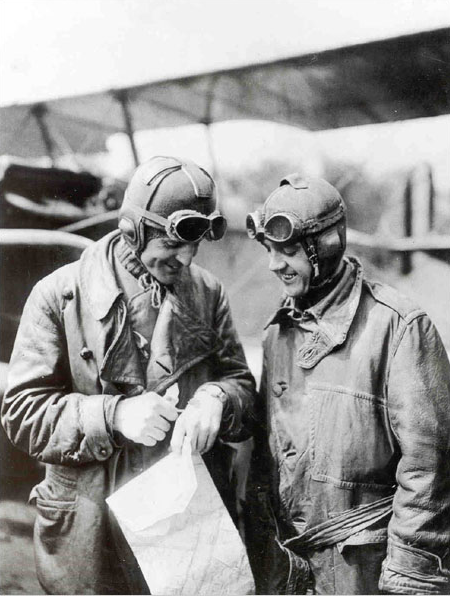 On the morning of 15 May, Major Reuben H. Fleet flew S.C. 38262 to Washington, D.C., arriving there at 10:35 a.m. Major Fleet met with Lieutenant Boyle to discuss the actual mail flight and assist him with charts for the route. With all the hurried activity, refueling the Jenny was overlooked. When it was time, Boyle was unable to start the airplane's engine. There was no gasoline available at the polo fields, so some was siphoned from the other airplanes.
Lieutenant Boyle was finally airborne at approximately 11:45 with his load of U.S. Mail.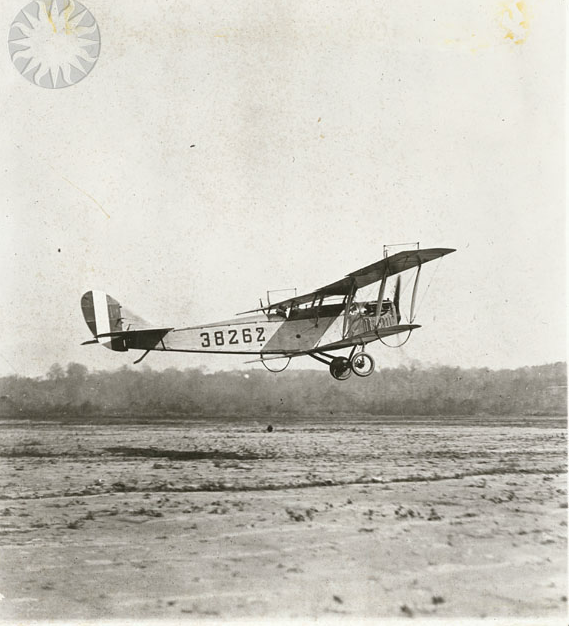 After taking off, though, Lieutenant Boyle turned toward the south—the wrong direction for Philadelphia.
Boyle soon realized that something was wrong and he landed to try to orient himself. he took off again, but once again recognized that he was lost and landed again, this time, near Waldorf, Maryland. Landing in a soft field, S.C. 38262 nosed over and the propeller was damaged.
Coincidentally, a house near Boyle's landing site was the home of Assistant Postmaster General Otto Praeger, about 20 miles (32 kilometers) from Washington. Boyle was able to call Washington and report in. He and the mail were driven back to Potomac Park.
Major Fleet wanted to replace Boyle, but was overruled by Post Office officials.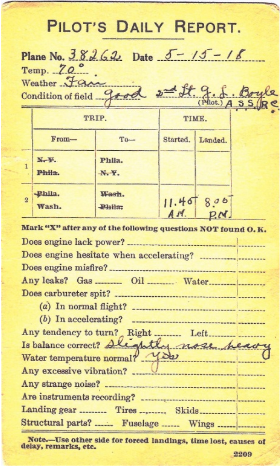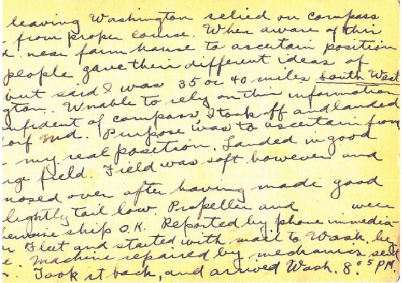 S.C. 38262 was repaired, and on 17 May, Lieutenant Boyle and his load of mail, all of which had been stamped to indicate the first day of air mail service, once again took off on schedule at 11:35 a.m., for Philadelphia. This time, though, Boyle was escorted as far as Baltimore, Maryland, by another pilot. (Sources vary. Some say it was Major Fleet, while others say it was Lieutenant James Edgerton, flying S.C. 38274.) From that point, Boyle had been told, he was to simply follow the shoreline of Chesapeake Bay to Philadelphia.
But, once again, Lieutenant Boyle turned the wrong way. At about 2:45 p.m., low on fuel, he landed near Cape Charles, Virginia, about 125 miles (201 kilometers) to the south of Washington, D.C. Boyle was able to borrow gasoline from a farmer and at 4:15 p.m., was airborne once again.
Darkness approached and Boyle's fuel was running low. Uncertain of his position, at 7:05 p.m., he landed at the Philadelphia Country Club, which was about 15 miles (24 kilometers) short of his actual destination at Bustelton Field. The airplane struck an obstacle and Lieutenant Boyle was thrown from the cockpit, though he suffered only minor injuries. The Jenny, though, was in worse shape. Its left lower wing was torn off, and its upper wing damaged. The airplane would be repaired, but did not return to service until 10 July 1918.
A member of the club drove Boyle and his load of mail to Bustleton Field, where it was loaded on a train for New York City.
Postal Department officials wanted Lieutenant Boyle to continue flying the mail, but Major Fleet refused. This time, rather than being overruled, he was supported in his decision by Secretary of War Newton Diehl Baker Jr.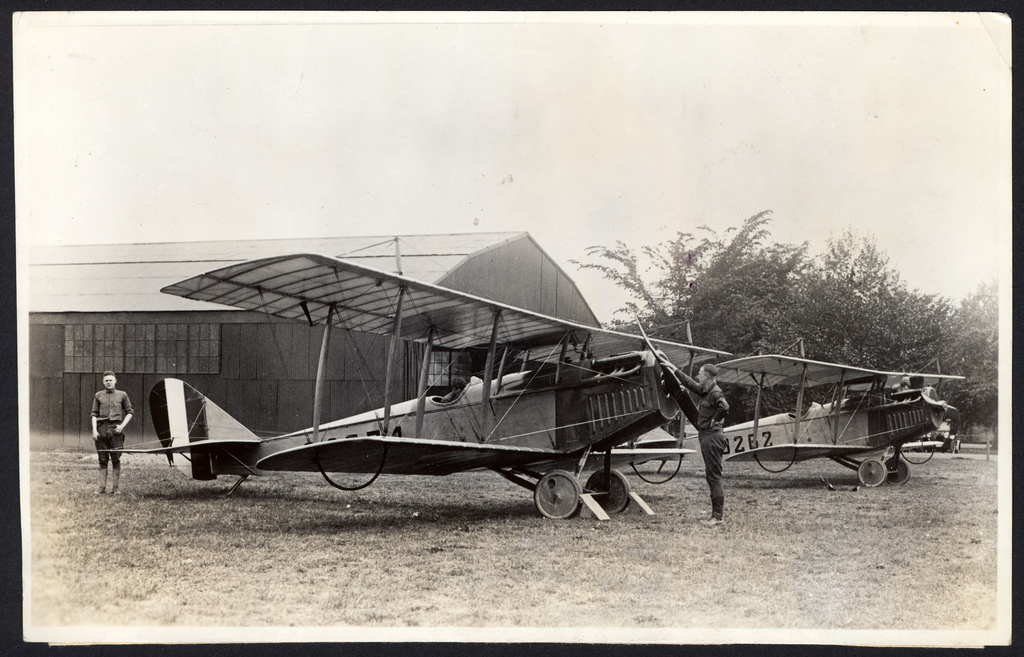 On 1 March 1918, the U.S. Postal Department and the United States Army agreed that the Army would fly the mail, beginning 15 May 1918. Major Reuben Hollis Fleet, Aviation Section, Signal Corps, was placed in charge of the project by Secretary of War Baker. The Signal Corps ordered 18 airplanes for the purpose: six Curtiss Aeroplane and Motor Co, JN-4HTs, serial numbers S.C. 37944, 38262, 38274, 38275, 38276, 37278; six Liberty-powered Curtiss R-4Ls, S.C. 39362–39367; and six JR-1Bs, serial numbers 1–6, from the Standard Aircraft Corporation, Plainfield, New Jersey. Fleet told Curtiss to modify the Jennys by removing the seat and flight controls from the forward cockpit, and to add a hopper to hold the mail. The airplanes were also given increased fuel and lubricating oil capacity. The airplanes were redesignated JN-4HM.
Major Fleet was told to select four pilots, while the Post Office Department would choose another two. He chose 1st Lieutenants Howard Paul Culver, Walter Miller and Torrey H. Webb, and 2nd Lieutenant Stephen Bonsal, Jr.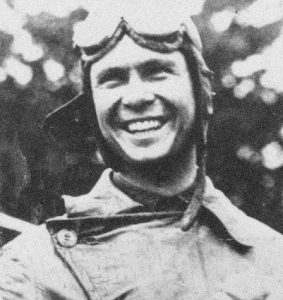 The two Army pilots chosen by the Post Office were 2nd Lieutenant George L. Boyle and 2nd Lieutenant James C. Edgerton. These two officers had just completed flight training and had only about 60 hours flight time, each.
But George Boyle was engaged to Miss Margaret Grundy McChord, the daughter of Judge Charles Caldwell McChord, Chairman of the Interstate Commerce Commission. Lieutenant Edgerton was the son of James A. Edgerton, the purchasing agent of the Post Office.
Not much is known about George Leroy Boyle. He was born at Fort Scott, Kansas, during October 1891. He was the first of four children of Louis C. Boyle, a lawyer who had been born in Canada, and Gertrude Boyle, of Illinois. George had three younger sisters,  Catherine G., Clara L., and Gertrude Boyle.
Boyle may have studied at the University of Missouri, Columbia, in 1912, and/or the Kansas City School of Law, Kansas City Missouri, as a member of the Class of 1915.
Boyle is believed to have attended ground school at Princeton University, Princeton, New Jersey, from 17 November 1917 to 26 January 1918. He was commissioned as a second lieutenant in the Aviation Section, Signal Corps, United States Army, and ordered to report to Park Field at Millington, Tennessee, for primary flight training. He then completed advanced flight training at Ellington Field, Houston, Texas.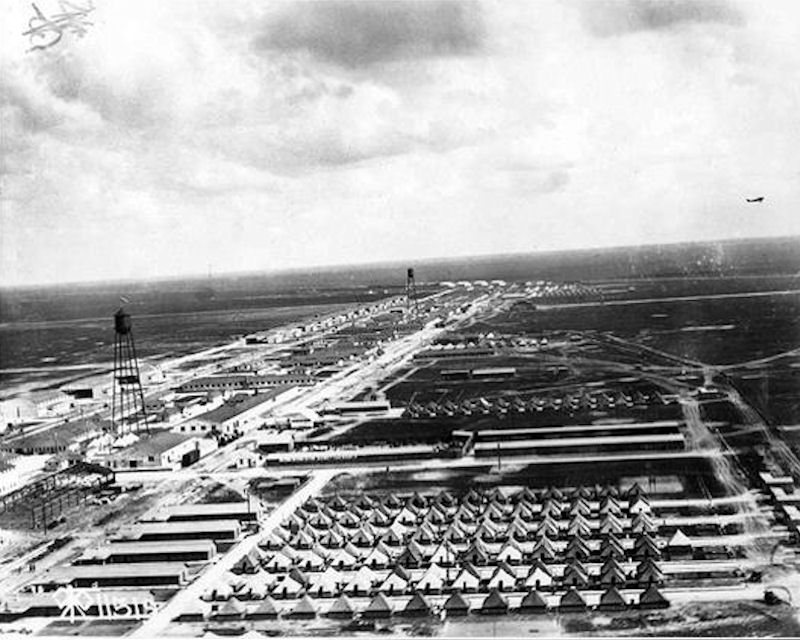 One month following his unfortunate beginning as an air mail pilot, George Leroy Boyle married Miss McChord. The ceremony was held at 5:00 p.m., 15 June 1918, in the Red Parlor of the New Willard Hotel, a luxurious Beaux-Arts-style hotel near the center of Washington, D.C. The wedding, "One of the most notable of the June weddings in the capital," was officiated by Rev. Walter Everett Burnett.
Lieutenant Boyle's military career seems to have come to an end at about this time. In 1920, he and Mrs. Boyle (along with her father, Judge McChord) were residents at the Willard, and Boyle was a practicing attorney.
Mrs. Boyle gave birth to a daughter, Josephine Fairchild Boyle, in Washington, D.C., 15 April 1921.
By 1924, the Boyles were living apart. George Boyle was practicing law in Kansas City, Missouri, while Mrs. Boyle and her daughter remained in Washington, D.C.
Nothing else seems to be known about George Leroy Boyle.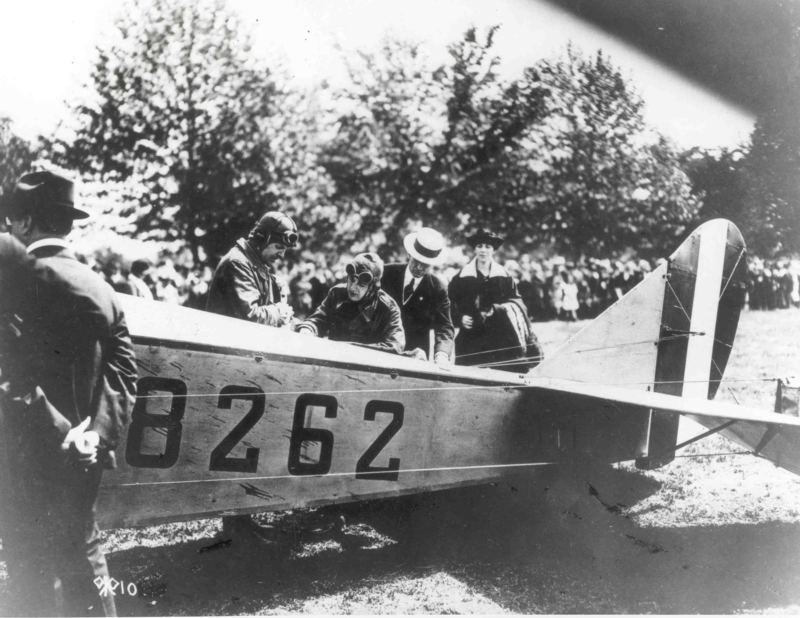 There is another interesting story associated with George Boyle and the First Day of U.S. Air Mail service.
The Post Office Department issued a new 24-cent postage stamp for air mail. The stamp was issued on 10 May 1918. Due to an error in printing, the blue portion of the image, the airplane was printed inverted in reference to the red portion. Only about 100 stamps are known to have been printed this way. Known as the "Inverted Jenny," this is one of the most famous and valuable postage stamp errors known.
The airplane on the stamp, a Curtiss Jenny, is marked with the serial number 38262—Lieutenant Boyle's airplane.
An example of this stamp sold at auction in 2016 for $1,351,250 (including buyer's premium).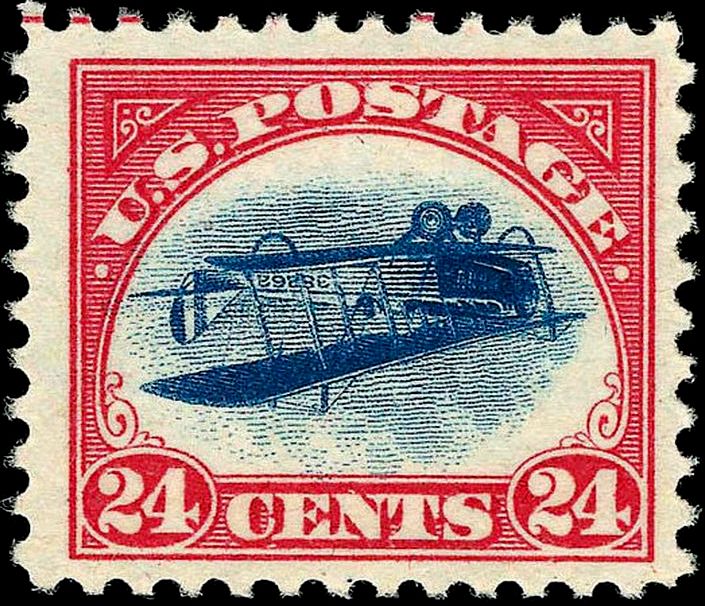 The Curtiss JN-4 "Jenny" was a single-engine, two place, two-bay biplane, designed and built by the Curtiss Aeroplane and Motor Company, Hammondsport, New York, and used primarily as a training aircraft. It was also produced by five other manufacturers under license: the Fowler-Howell & Lesser Co., San Francisco, California; Liberty Iron Works, Sacramento, California; Springfield Aircraft Corporation, Springfield, Massachusetts;  St. Louis Aircraft Corporation, St. Louis, Missouri; and the U.S. Aircraft Corporation.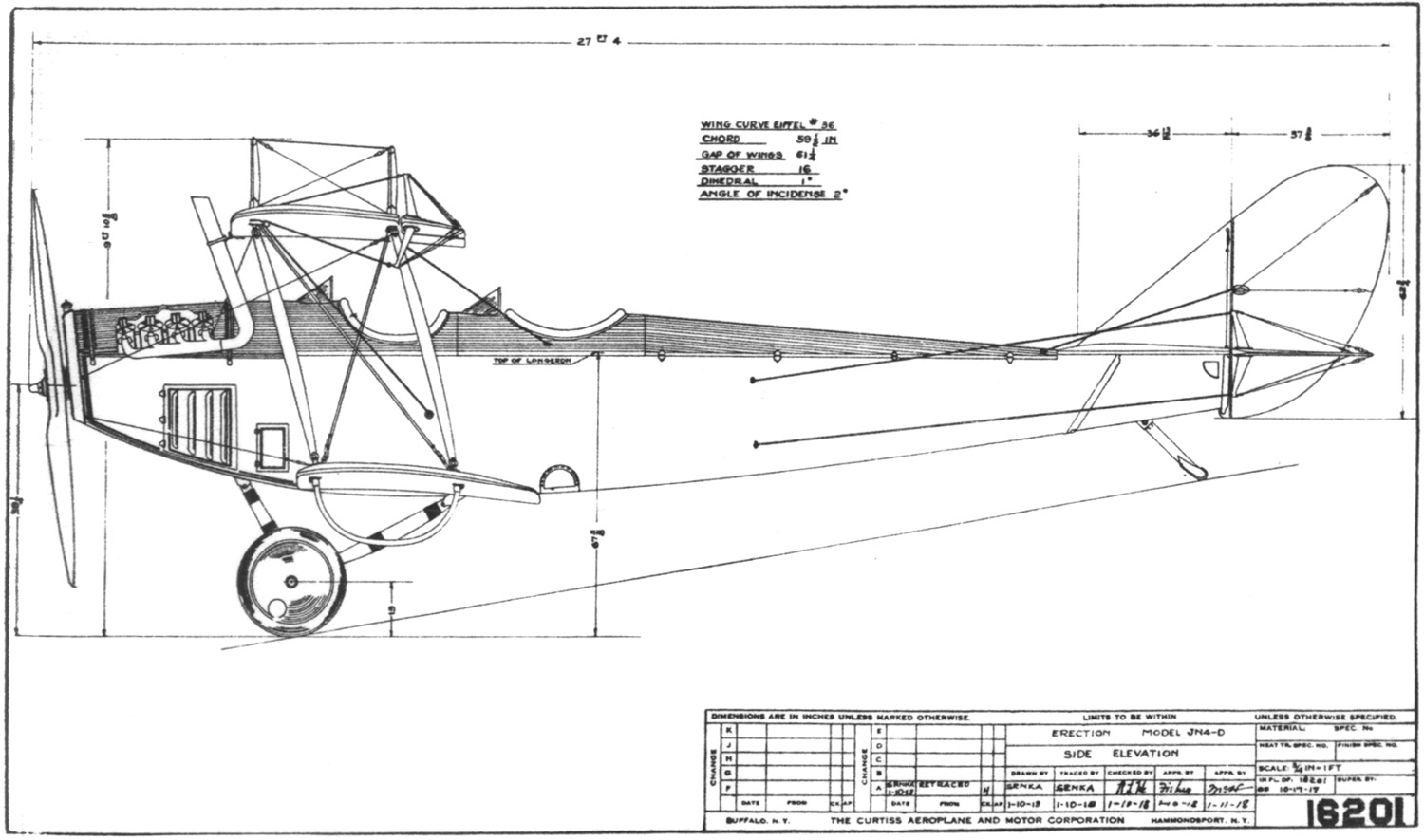 The JN-4 was 27 feet, 4 inches (8.306 meters) long, with an upper wing span of 43 feet, 7-3/8 inches (13.294 meters) and lower span of 33 feet, 11¼ inches (10.344 meters). The height of the airplane in flight attitude was 9 feet, 10-5/8 inches (3.013 meters). The JN-4H variant had an empty weight of 1,625 pounds (737 kilograms), and gross weight of 2,269 pounds (1,029 kilograms).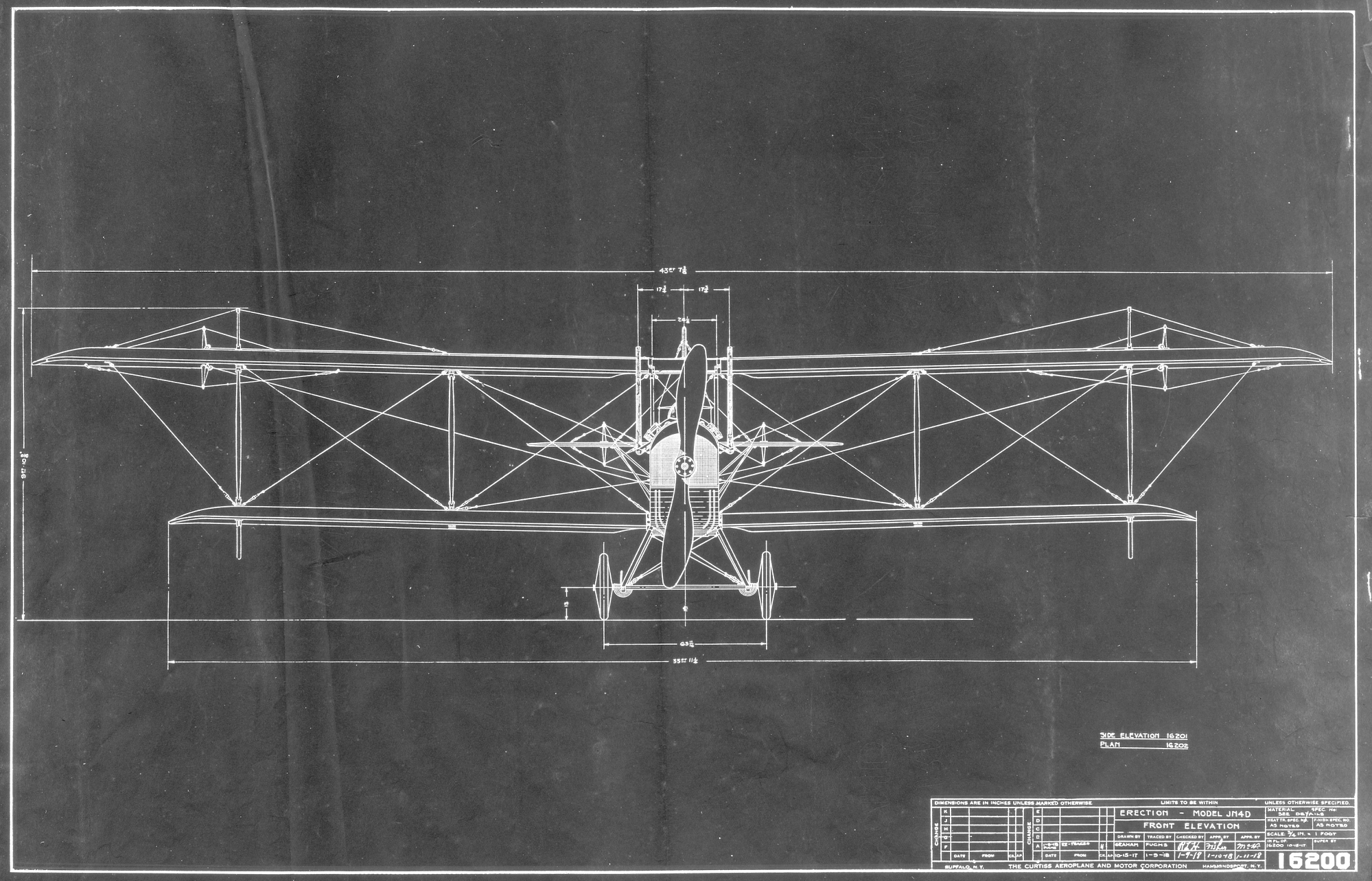 The wings had a chord of 4 feet, 11½ inches (1.551 meters), and vertical gap of 5 feet, 1¼ inches (1.556 meters). The lower wing was staggered 1 foot, 4 inches (0.406 meters) behind the upper. The wings had 2º angle of incidence and 1° dihedral. There was no sweep. The ailerons were on the upper wing. The total wing area was 353.06 square feet (32.80 square meters).

While the most common variant of the JN-4, the JN-4D, was equipped with the Curtiss OX-5 engine, the JN-4H was powered by a Wright-Hispano, or more commonly, the "Wright-Hisso," a design licensed by the Wright-Martin Aircraft Corporation, New Brunswick, New Jersey, from the Société Française Hispano-Suiza. Many sources state that the engine of the JN-4H was a Wright-Hisso E, but almost universally, they indicate that it was rated at 150 horsepower. The Model E, however, was rated at 180 horsepower, while the 150 horsepower engine is identified as the Model A. There was also an improved 150-horsepower Model I. Wright-Martin began producing the Model E in September 1916, All three of these engines are very similar. It is uncertain which model was actually installed in the JN-4HM mail planes.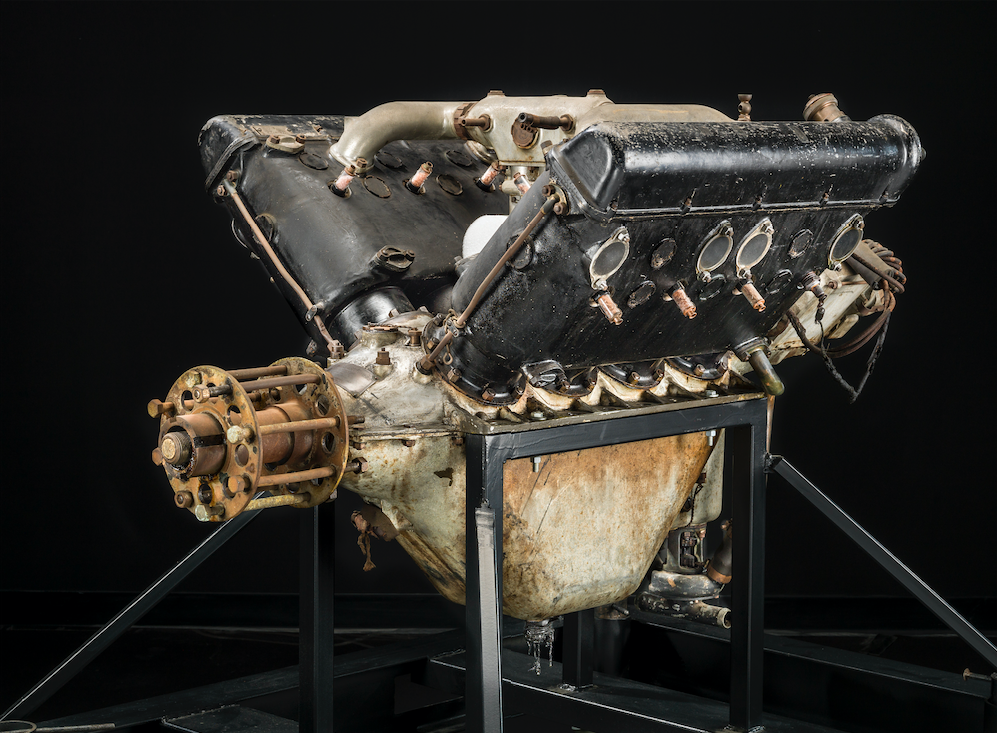 The Wright-Hispano Models A, E and I were liquid-cooled, normally-aspirated, 717.629-cubic-inch-displacement (11.760 liter) single overhead camshaft (SOHC) 90° V-8 engines. All were direct drive.  The A and I variants had a compression ratio of 4.72:1, while the Model E ratio was 5.33:1. The Model E was designed to operate 300 r.p.m. faster than the A or I, and was strengthened for the higher loads. The Models A and I were rated at 150 horsepower at 1,540 r.p.m. at Sea Level. The Model E produced 185 horsepower at 1,750 r.p.m., and 195 horsepower at 1,850 r.p.m. The dry weight of the Model E was 470 pounds (213 kilograms).
The Curtiss JN-4HM had a cruise speed of 75 miles per hour (121 kilometers per hour) and maximum speed of 91 miles per hour (146 kilometers per hour). Its service ceiling was 7,500 feet (2,286 meters) and the airplane's range was 155 miles (249 kilometers).
¹ On 15 July 1918, Hazelhurst Field was renamed Mitchel Field in honor of James Purroy Mitchel, mayor of New York City, 1914–1917. The name change was officially approved in April 1919. James Mitchel had joined the Aviation Section, Signal Corps. on 6 July 1918, he was killed when he fell from an airplane near Gerstner Field, Louisiana.
© 2019, Bryan R. Swopes