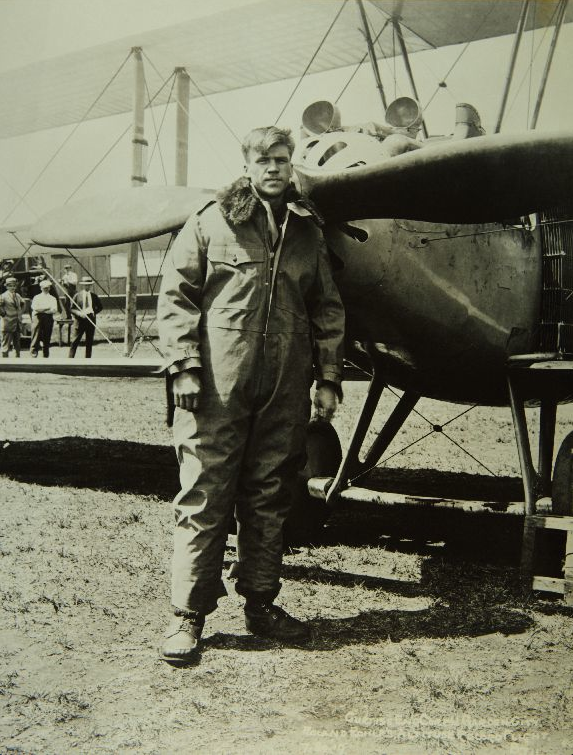 18 September 1919: Curtiss Engineering Corporation test pilot Roland Rohlfs set a Fédération Aéronautique Internationale (FAI) World Record for Altitude when he flew a Curtiss 18T-2 Wasp triplane, U.S. Navy Bureau of Aeronautics serial number A3325, to an altitude of 9,577 meters (31,421 feet) over Roosevelt Field, Long Island, New York.¹ Contemporary sources, however, reported that Rohlfs' peak altitude was 34,610 feet (10,549 meters).
This record broke Rohlfs' previous FAI World Record for Altitude of 9,241 meters (30,318 feet) set at Garden City, New York, 30 July 1918.²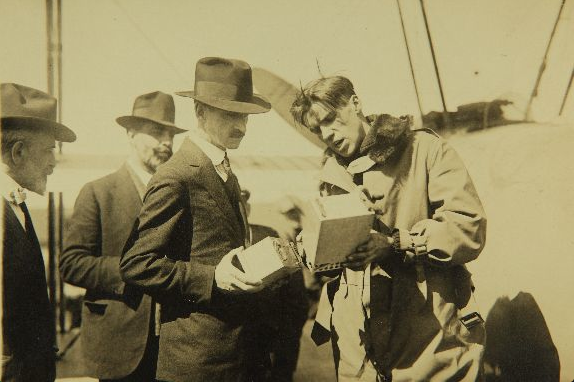 Rohlfs took off at 12:06 p.m. and reached his peak altitude 1 hour, 15 minutes later. The air temperature was -43 °F. (-41.7  °C.). He touched down after 1 hour, 53 minutes.
The Curtiss 18T Wasp was a two-place single-engine triplane fighter designed and built for the United States Navy at the end of World War I. A3325 had been loaned to the U.S. Army to set an airspeed record of 163 miles per hour (262 kilometers per hour), before being returned to Curtiss for additional testing. It was fitted with a set of longer wings and redesignated 18T-2. The second 18T, A3326, retained the standard 32'–½" (9.766 meters) wings and was redesignated 18T-1.
The Curtiss 18T-2 was 23 feet (7.010 meters) long with a wingspan of 40 feet, 7½ inches (12.383 meters). It weighed 1,900 pounds (862 kilograms). The airplane was powered by a water-cooled, normally-aspirated, 1,145.11-cubic-inch-displacement (18.765 liter) Curtiss-Kirkham K-12 60° single-overhead-cam V-12 engine which produced 375 horsepower at 2,250 r.p.m., and 400 horsepower at 2,500 r.p.m. The K-12 drove a two-bladed fixed-pitch propeller through a 0.6:1 gear reduction.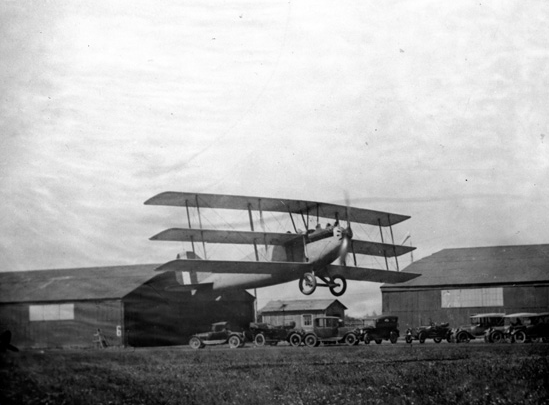 A3325 later crashed during a test flight. Its sistership, A3326, suffered a crankshaft failure and was destroyed. The Curtiss 18T was never placed in series production.
¹ FAI Record File Number 15676
² FAI Record File Number 15674
© 2017, Bryan R. Swopes