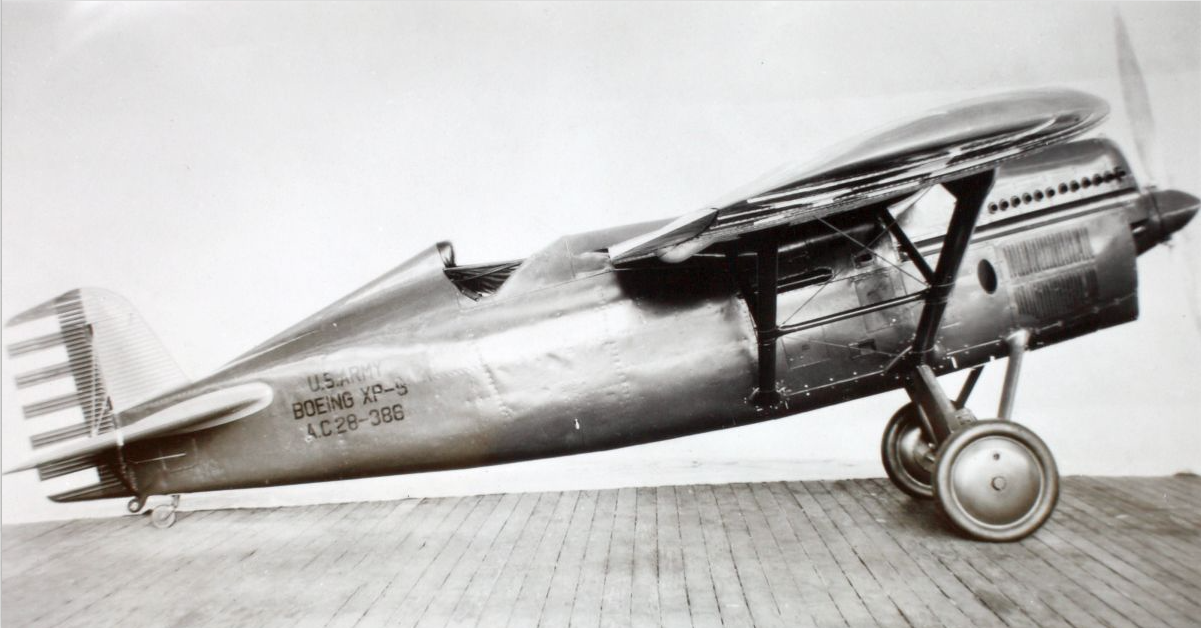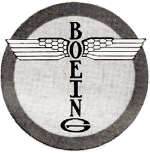 18 November 1930: The prototype Boeing XP-9, Air Corps serial number A.C. 28-346, a single-seat, single-engine monoplane pursuit, made its first flight at Wright Field, Ohio.
This was Boeing's first semi-monocoque aircraft, built of a sheet dural skin over metal formers. The Army Air Corps issued the contract 29 April 1928 and the aircraft was completed in September 1930, then shipped by railroad to the Army test base.
The XP-9 (Boeing Model 96) was a single-place, single-engine high-wing monoplane with fixed landing gear. It was 25 feet, 1.75 inches (7.665 meters) long. with a wingspan of 36 feet, 6 inches (11.125 meters) and height of 7 feet, 10.25 inches (2.394 meters). The prototype's empty weight was 2,669 pounds (1,211 kilograms) and its maximum takeoff weight was 3,623 pounds (1,643 kilograms).

The pursuit prototype was powered by a pressurized-liquid-cooled, supercharged, 1,570.381-cubic-inch-displacement (25.734 liter) Curtiss Super Conqueror SV-1570-C dual-overhead camshaft (DOHC) 60° V-12 engine with 4 valves per cylinder. This engine was rated at 600 horsepower at 2,400 r.p.m. It weighed 920 pounds (417 kilograms).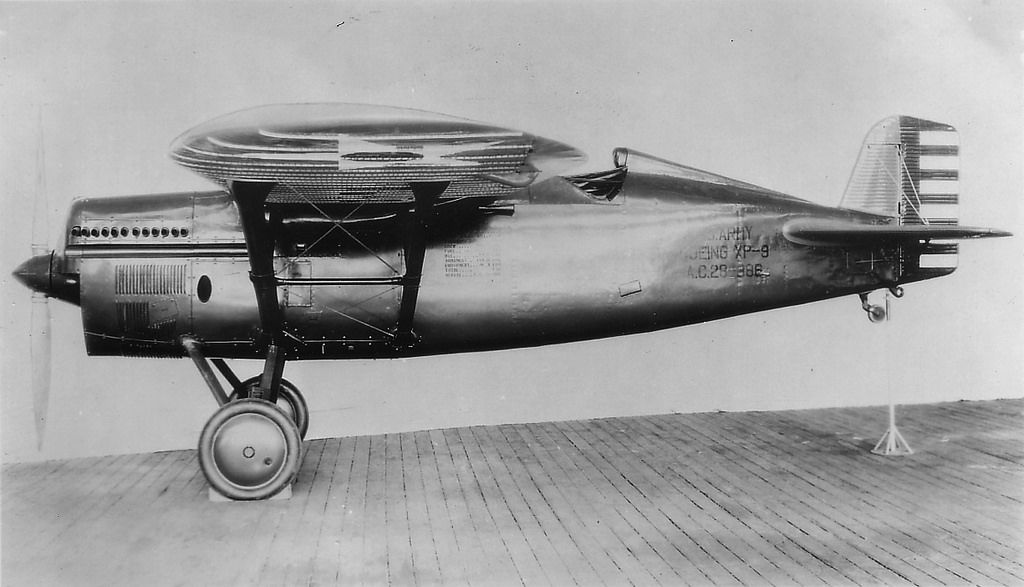 The airplane had a maximum speed of 213 miles per hour (343 kilometers per hour). The service ceiling was 26,800 feet (8,169 meters). Armament was a combination of two machine guns, either one .30-caliber and one .50-caliber, or two .50 caliber, mounted one each side of the fuselage, firing forward.
The placement of the single high wing seriously restricted the pilot's vision, making landings very dangerous. The airplane was highly unstable in flight. Increasing the size of the tail surfaces did little to improve this. After just 15 flight hours, the XP-9 was permanently grounded and was used as an instructional airframe.
The performance and handling of the XP-9 was considered to be so poor that an option to buy five pre-production models was canceled.
The XP-9's sole redeeming quality was its method of construction, which has been almost universal since that time.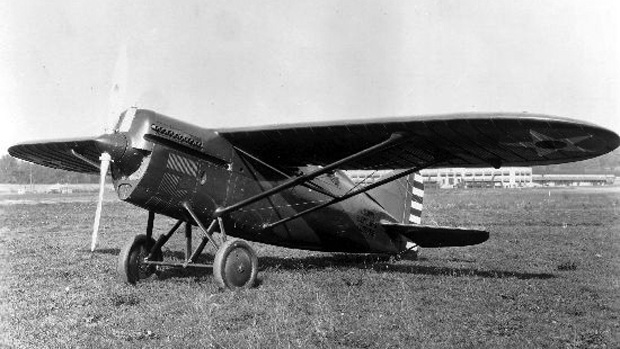 © 2018, Bryan R. Swopes