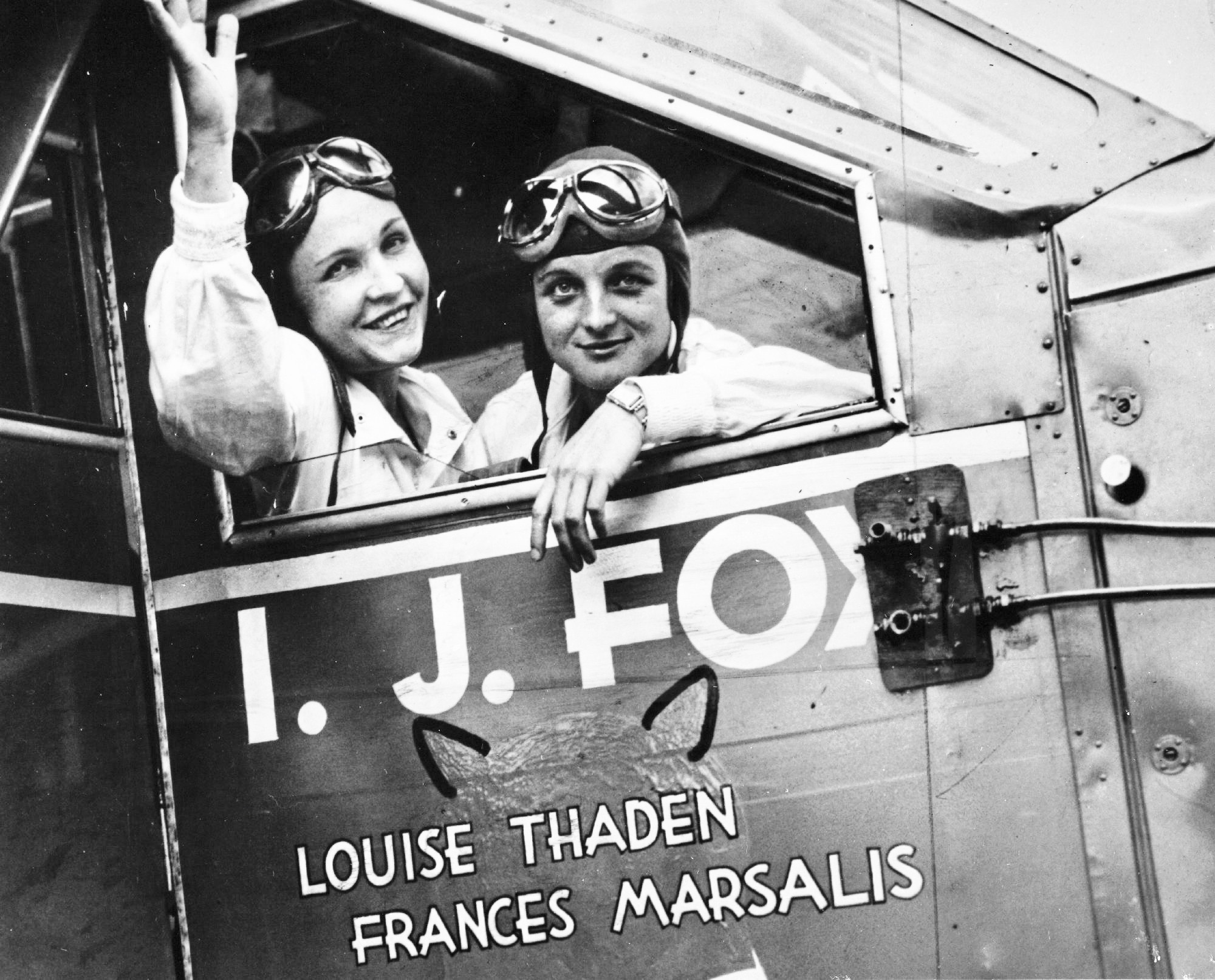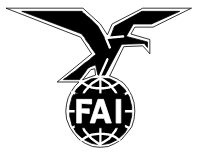 14–22 August 1932: Over an eight-day period, Iris Louise McPhetridge Thaden and Frances E. Carter Harrell Marsalis flew a Curtiss Thrush J, NR9142, over the Curtiss Airport ¹ at Valley Stream, New York. Their flight set a Fédération Aéronautique Internationale (FAI) World Record for Duration of 196 hours, 5 minutes. ²
The pair took off at 1:00 p.m., Sunday, 14 August, and did not land until 5:06 p.m., Monday, 22 August. Newspaper reports at the time were that the total duration was 196 hours, 5 minutes "and four-fifths seconds."
Their flight was supported by air-to-air refueling. A Curtiss Robin C-1, NR82H, flown by Stewart Reiss and John Runger, acted as the tanker. Seventy-eight in-flight refuelings were required to keep the Thrush airborne.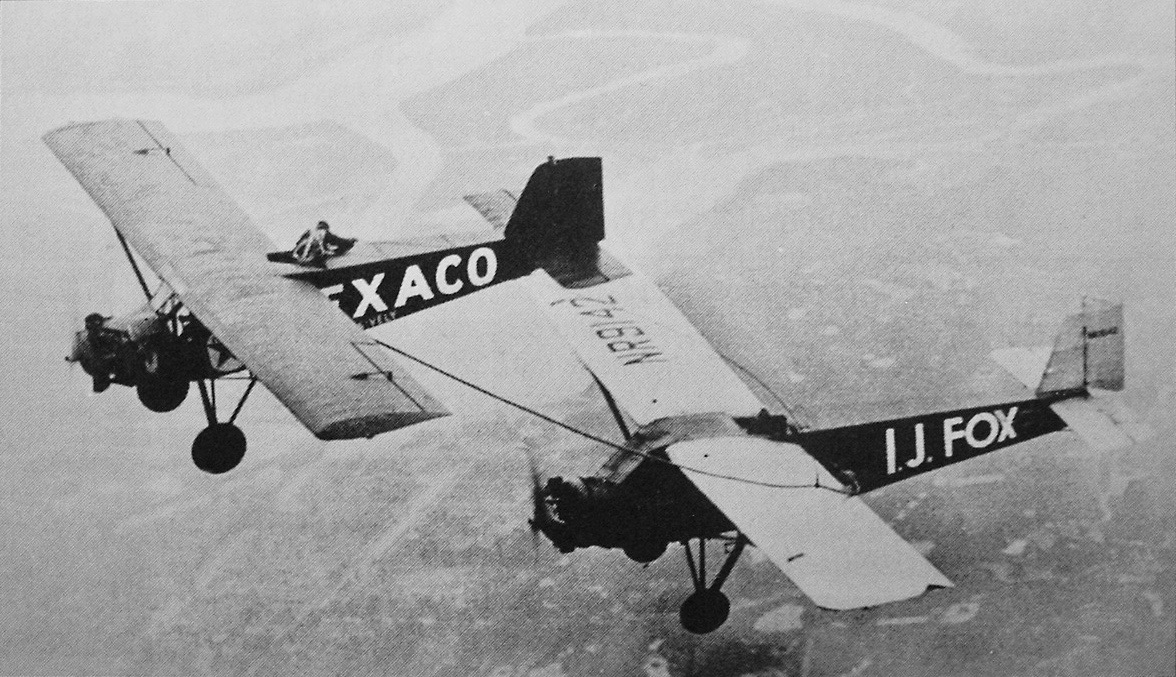 The "two 24-year-old housewives" were sponsored by the I.J. Fox store on 5th Avenue, New York City, which was owned by philanthropist Isidore Joseph Fox, "America's Largest Furrier." Mrs. Fox was an aviation enthusiast who often attended races and other events, and provided prizes. The Thrush had "I.J. FOX" boldly painted on each side of its fuselage, with a smaller name and the company's fox head logo on the forward doors.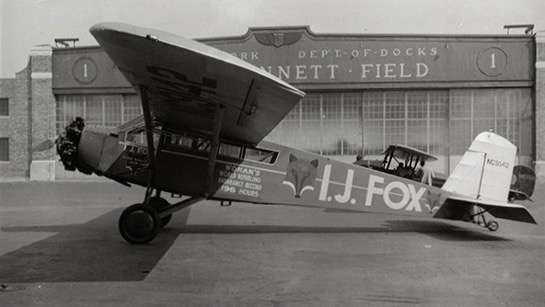 NR9142 was the first protototype Curtiss Thrush, s/n G-3. It was initially registered NX9142. In preparation for the endurance flight, the interior had been stripped of the passengers seats and carpet. A 150 gallon (568 liters) auxiliary fuel tank was installed.
The Curtiss Thrush was a single-engine six-place high-wing cabin monoplane with fixed landing gear. It was 32 feet, 7 inches (9.931 meters) long with a wingspan of 48 feet, 0 inches (14.630 meters) and overall height of 9 feet, 3 inches (2.819 meters). The wing had a chord of 7 feet, 0 inches (2.134 meters). The airplane's empty weight was 2,260 pounds (1,025 kilograms), and its gross weight was 3,800 pounds (1,724 kilograms).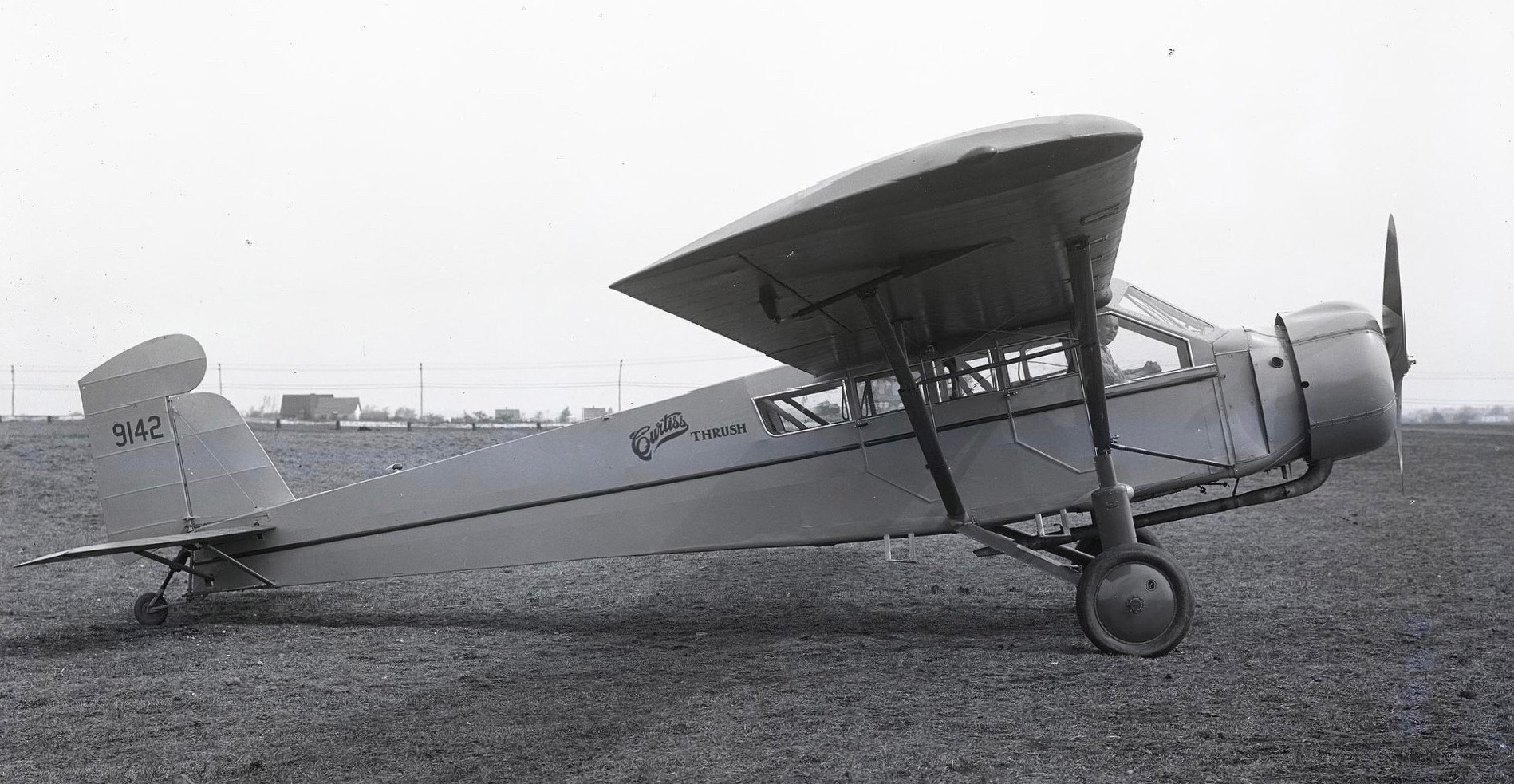 The Curtiss Thrush was initially powered by an air-cooled, normally-aspirated, 603.397 cubic-inch-displacement (9.888 liters) Curtiss Challenger R600–6, two-row, 6-cylinder radial engine with a compression ratio of 5.2:1. The engine was rated at 185 horsepower at 2,000 r.p.m. with 65-octane gasoline. The direct-drive engine turned a Curtiss-Reed fixed-pitch propeller, and later, a Turnbull variable-pitch propeller. The R600-6 was 42.63 inches (1.083 meters) long, 41.75 inches (1.060 meters) in diameter, and weighed 445 pounds (202 kilograms).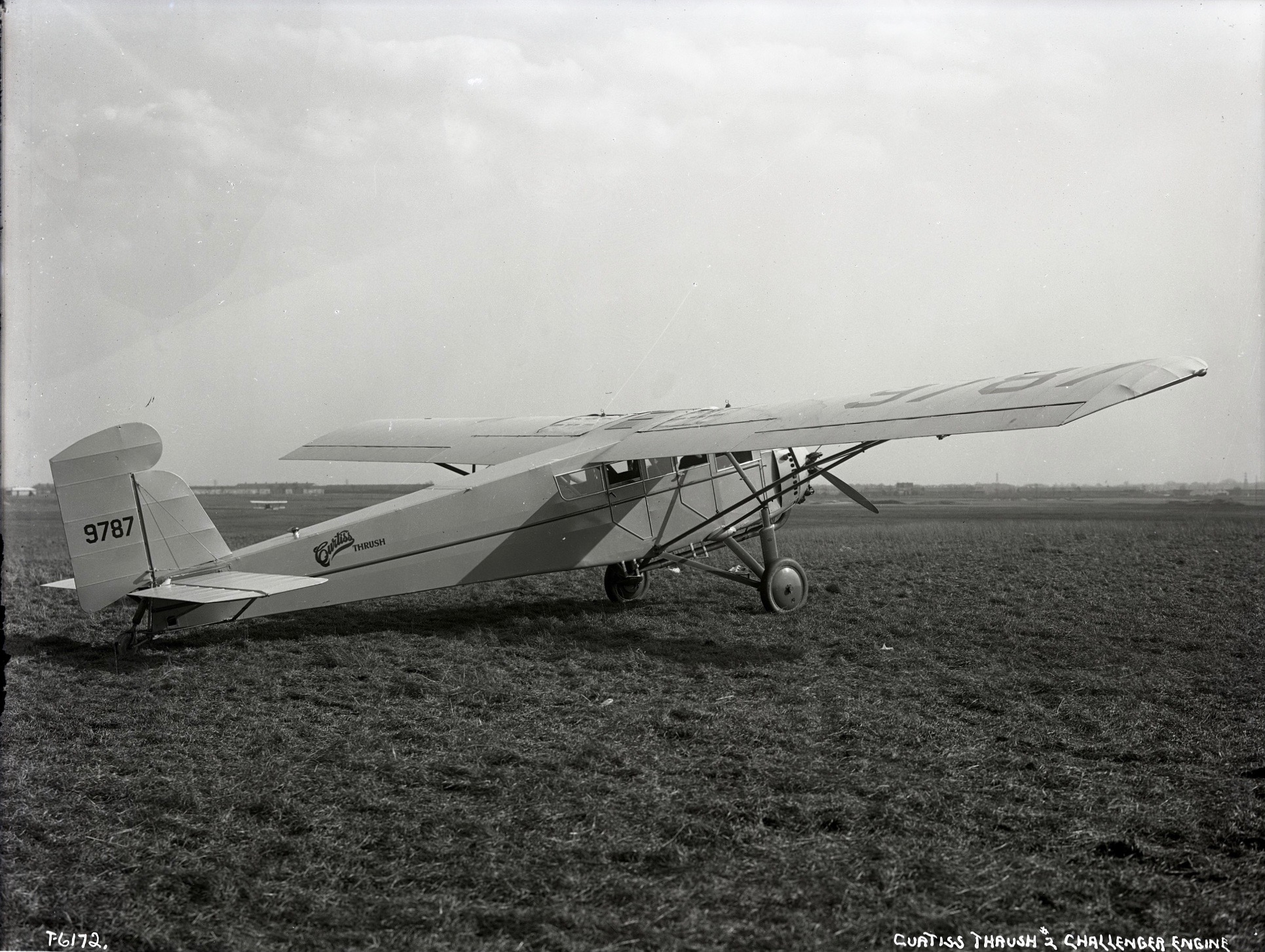 During flight testing, the Challenger-powered Thrush was disappointingly underpowered. The Curtiss engine was replaced with a Wright J6E Whirlwind, and the airplane designated Thrush J. The J6E, or Wright R-760E Whirlwind 250, was an air-cooled, supercharged, 755.95 cubic inch (12.39 liters) seven-cylinder radial engine with a compression ratio of 5.1:1. It was rated at 250 horsepower at 2,000 r.p.m. at Sea Level for takeoff (1-minute limit) and required 73-octane gasoline. This was also a direct-drive engine. The R-760E weighed 530 pounds (240 kilograms)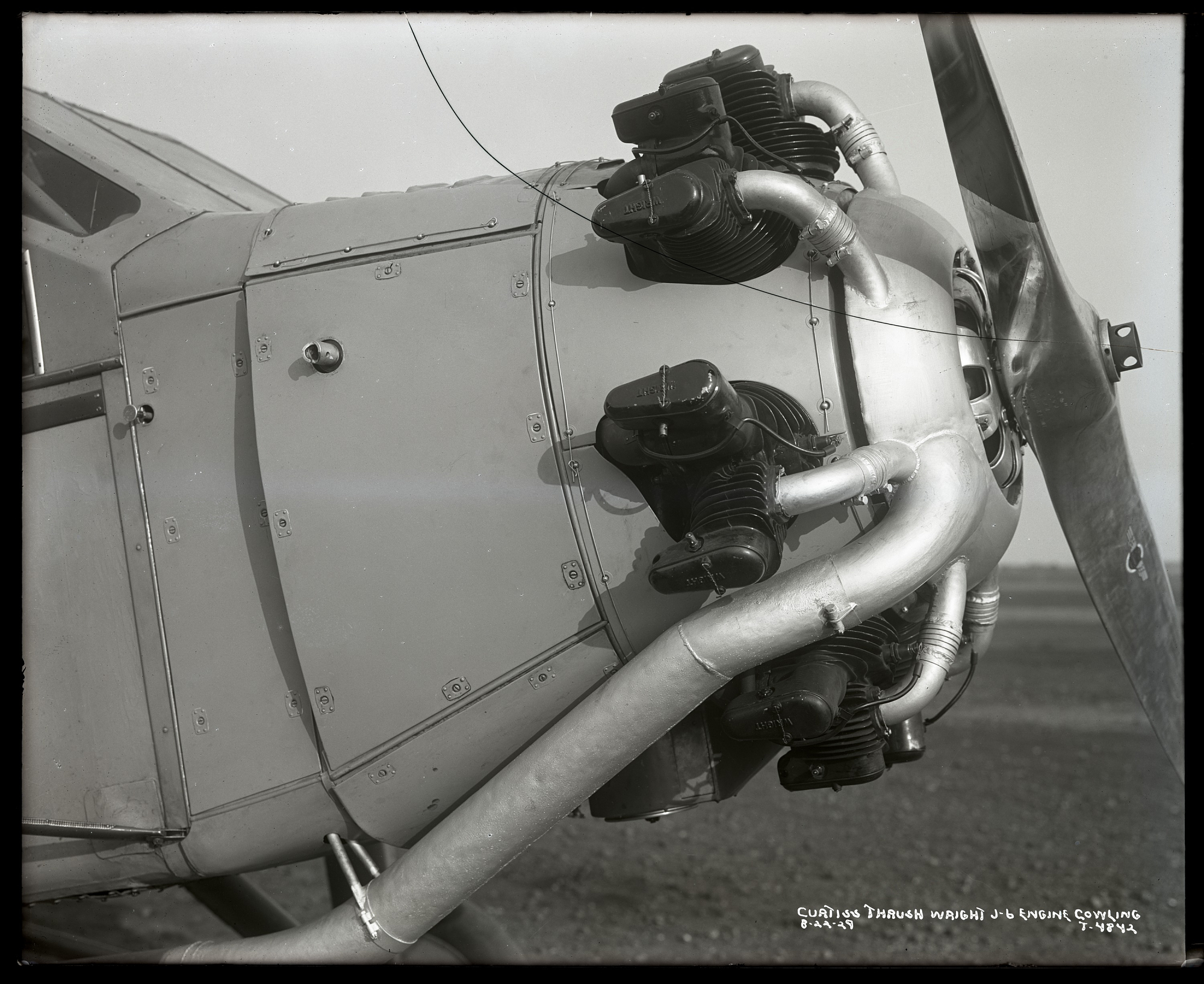 The Curtiss Thrush J had a cruise speed of 104 miles per hour (167 kilometers per hour) and maximum speed of 122 miles per hour (196 kilometers per hour). Its service ceiling was 13,200 feet (4,023 meters) and it had a range of 900 miles (1,448 kilometers).
Thirteen Curtiss Thrush Js were built.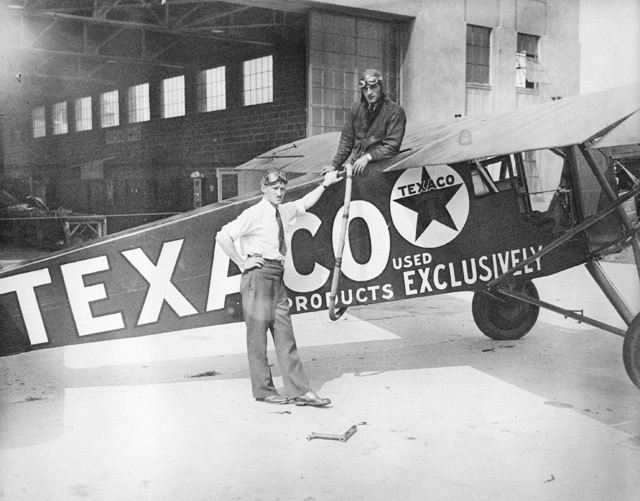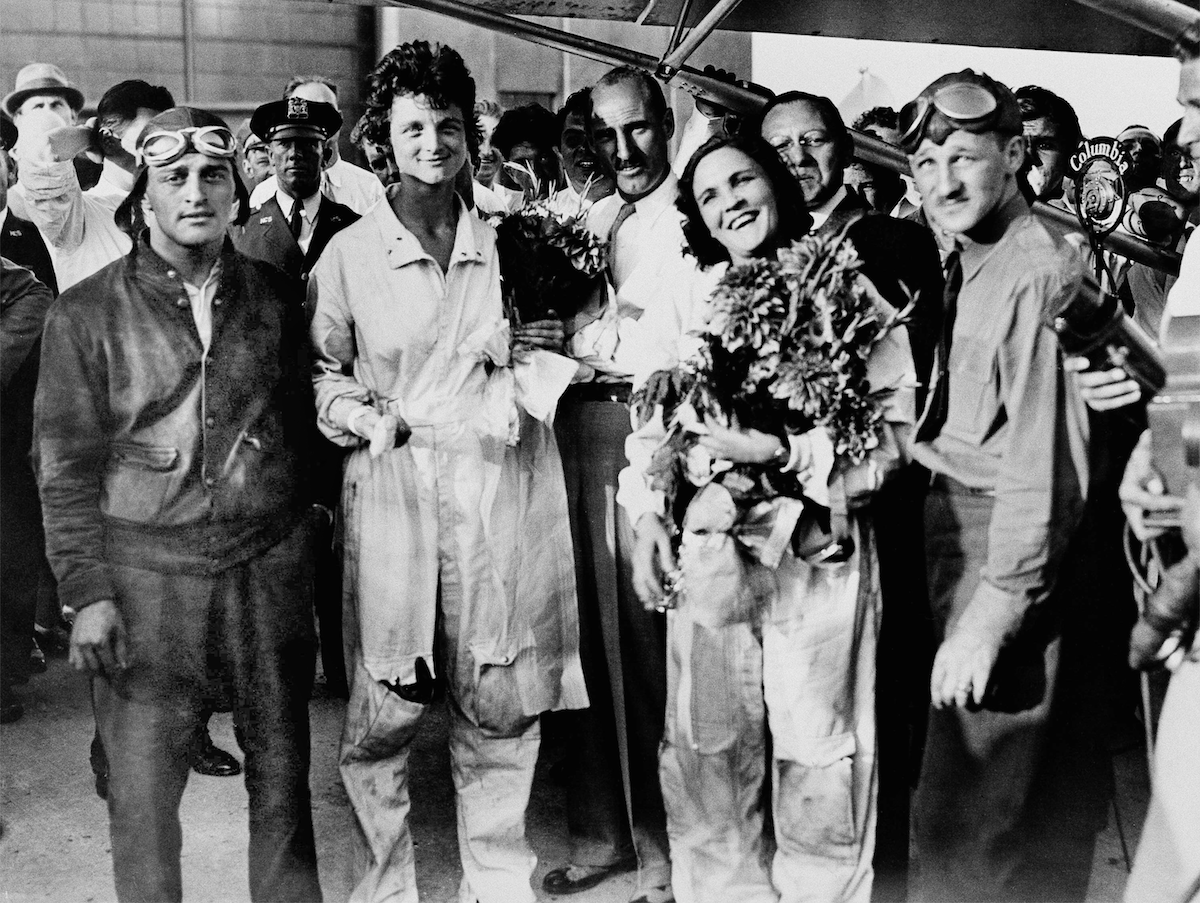 ¹ Formerly Advance Sunrise Airport, purchased by Curtiss 1929; closed 1934.
² FAI Record File Number 12347
© 2018, Bryan R. Swopes