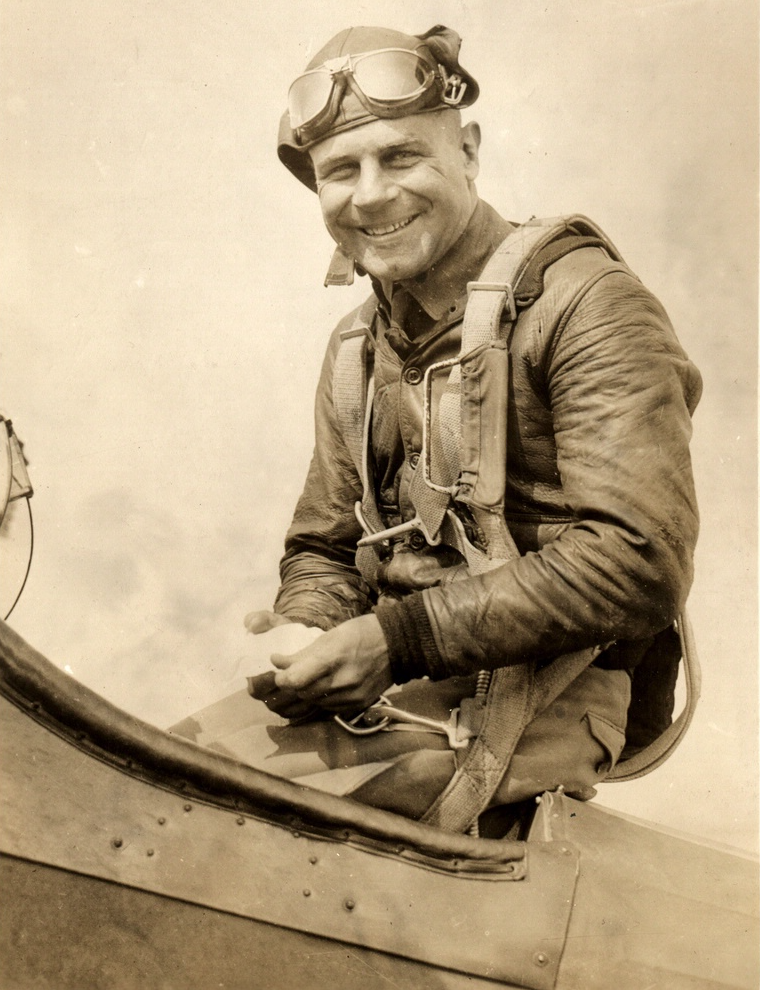 25 May 1927: At Wright Field, now Wright-Patterson Air Force Base, Dayton, Ohio, First Lieutenant James H. "Jimmy" Doolittle, United States Army Air Corps, was the first pilot to successfully perform an outside loop.
Flying a Curtiss P-1B Hawk pursuit, he began the maneuver in level flight at 10,000 feet (3,048 meters), then pushed the nose down into a dive. When he reached 280 miles per hour (450 kilometers per hour), Doolittle continued to pitch the nose "down" and the airplane flew through a complete vertical circle, with the pilot's head to the outside of the loop.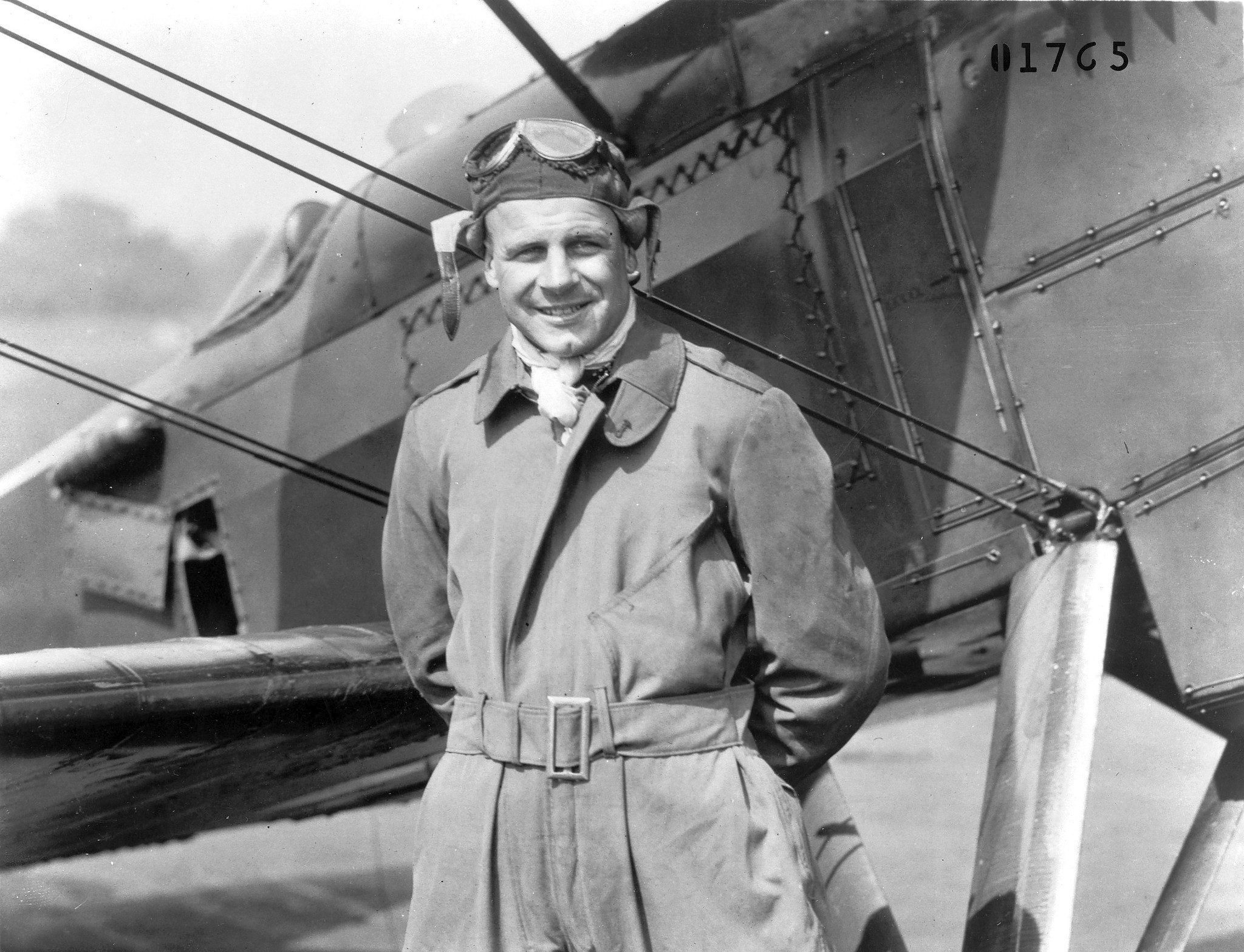 Jimmy Doolittle attempted to repeat the outside loop at the 1929 Cleveland National Air Races, with a Curtiss P-1C Hawk, serial number 29-227. The airplane's wings came off but Doolittle parachuted to safety. (The Curtiss P-1C used wing radiators instead of the large radiator under the nose of the P-1B. This substantially reduced the aerodynamic drag which allowed the airplane to accelerate to too high an airspeed during Doolittle's maneuver.)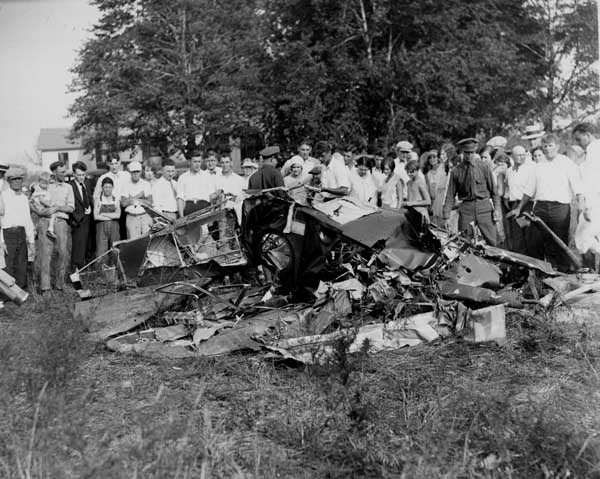 Jimmy Doolittle was one of America's foremost pioneering aviators. He set many records, won air races, tested and developed new flying equipment and techniques. He was a highly-educated military officer, having earned his Bachelor of Arts from the University of California Berkeley School of Mines, and M.S and D.Sc. degrees in Aeronautical Engineering from the Massachusetts Institute of Technology. As a pioneer aviator, he won every international air race, and had been awarded every international aviation trophy. He was also the first pilot to fly completely by reference to instruments.
During the early days of America's involvement in World War II, Lieutenant Colonel Doolittle planned and led the Halsey-Doolittle B-25 raid on Japan. He was awarded the Medal of Honor and promoted to brigadier general, and then placed in command of the Twelfth Air Force in North Africa. As a major general, he commanded the Fifteenth Air Force in the Mediterranean Theater of Operations. Lieutenant General Doolittle commanded the Eighth Air Force in England from January 1944 to September 1945. He supervised the transition of the 8th to the Boeing B-29 Superfortress and its eventual transfer to bases on Okinawa to continue the war against Japan. World War II came to an end before any of the 8th's B-29s actually moved west.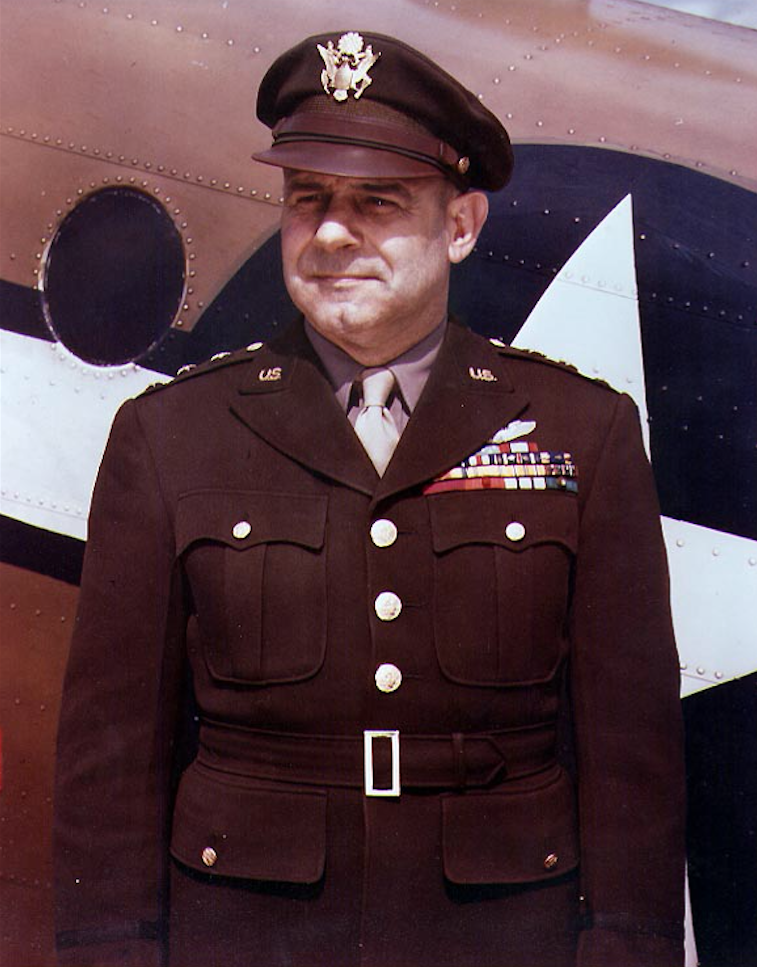 After the war, Lieutenant General Doolittle was placed on the inactive list. On 4 April 1985, by Act of Congress, James H. Doolittle was promoted to General, United States Air Force, Retired.
General James Harold Doolittle is the only person to be awarded both the Medal of Honor and the Medal of Freedom. He died 27 September 1993 at the age of 96 years. He was buried at the Arlington National Cemetery, Arlington, Virginia.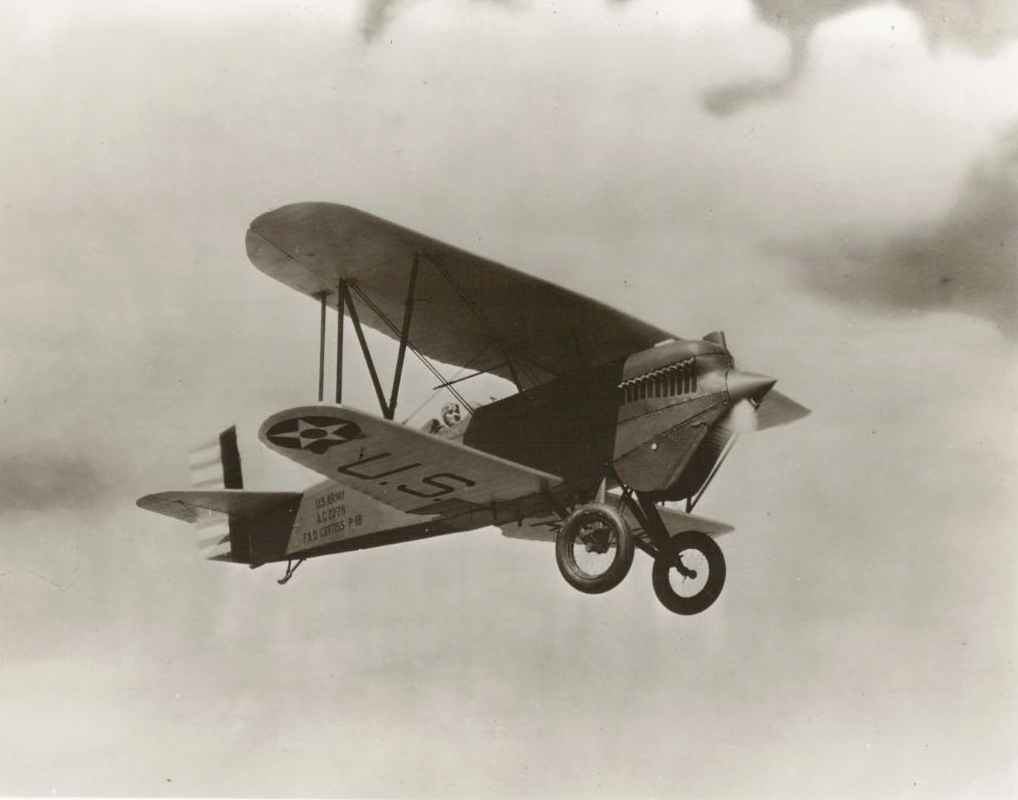 The Curtiss P-1B Hawk was a single-engine, single-seat, single-bay biplane pursuit, an aircraft type now known as a fighter. The airplane and its D-12 Conqueror engine were both built by the Curtiss Aeroplane and Motor Co., Garden City, New York.
The P-1B was 22 feet, 10 inches (6.960 meters) long with an upper wingspan of 31 feet, 6 inches (9.601 meters). The lower wing had a span of 26 feet, 0 inches (7.925 meters), a narrower chord, and was staggered 3 feet, 2½ inches (0.978 meters) behind the upper. Both wings had significant taper with rounded tips. Their angle of incidence was 0°. The upper wing had no dihedral, while the inboard lower wing had 1°, and the outer, 5°. The total wing area was 252 square feet (23.4 square meters). The horizontal stabilizer span was 10 feet, 6.0 inches (3.200 meters) and its incidence could be adjusted from +3° to -1.5°. The vertical fin was offset 2° left of the airplane's centerline. The overall height of the airplane was 8 feet, 10 inches (2.712 meters).
The P-1B had an empty weight of 2,105 pounds (955 kilograms), gross weight of 2,932 pounds (1,330 kilograms), and maximum weight of 3,562 pounds ( kilograms).
The P-1B was powered by a liquid-cooled, normally-aspirated, 1,145.1-cubic-inch-displacement (18.8 liter) Curtiss D-12D (V-1150-3) dual overhead cam (DOHC) 4-valve 60° V-12 engine with a compression ratio of 5.7:1. It was a direct-drive engine, rated at 415 horsepower at 2,000 r.p.m. at Sea Level, and 460 horsepower at 2,300 r.p.m. The D-12 was 58¾ inches (1.492 meters) long, 34¾ inches (0.883 meters) high and 28¼ inches (0.718 meters) wide. It weighed 680 pounds (308 kilograms). The P-1B was equipped with an aluminum Curtiss-Reed propeller with a diameter of 8 feet, 9 inches (2.667 meters).
The pursuit had a cruise speed of 127 miles per hour (204 kilometers per hour). Its maximum speed was 159.6 miles per hour (256.9 kilometers per hour) at Sea Level, and 157 miles per hour (253 kilometers per hour) at 5,000 feet (1,524 meters). It had a service ceiling of 21,400 feet (6,523 meters) and absolute ceiling of 22,900 feet (6,980 meters). Its range was 342 miles (550 kilometers).
The P-1B was armed with two fixed air-cooled Browning machine guns, one .50-caliber and one .30-caliber.
The Air Corps ordered 93 Curtiss P-1 Hawks between 1925 and 1929.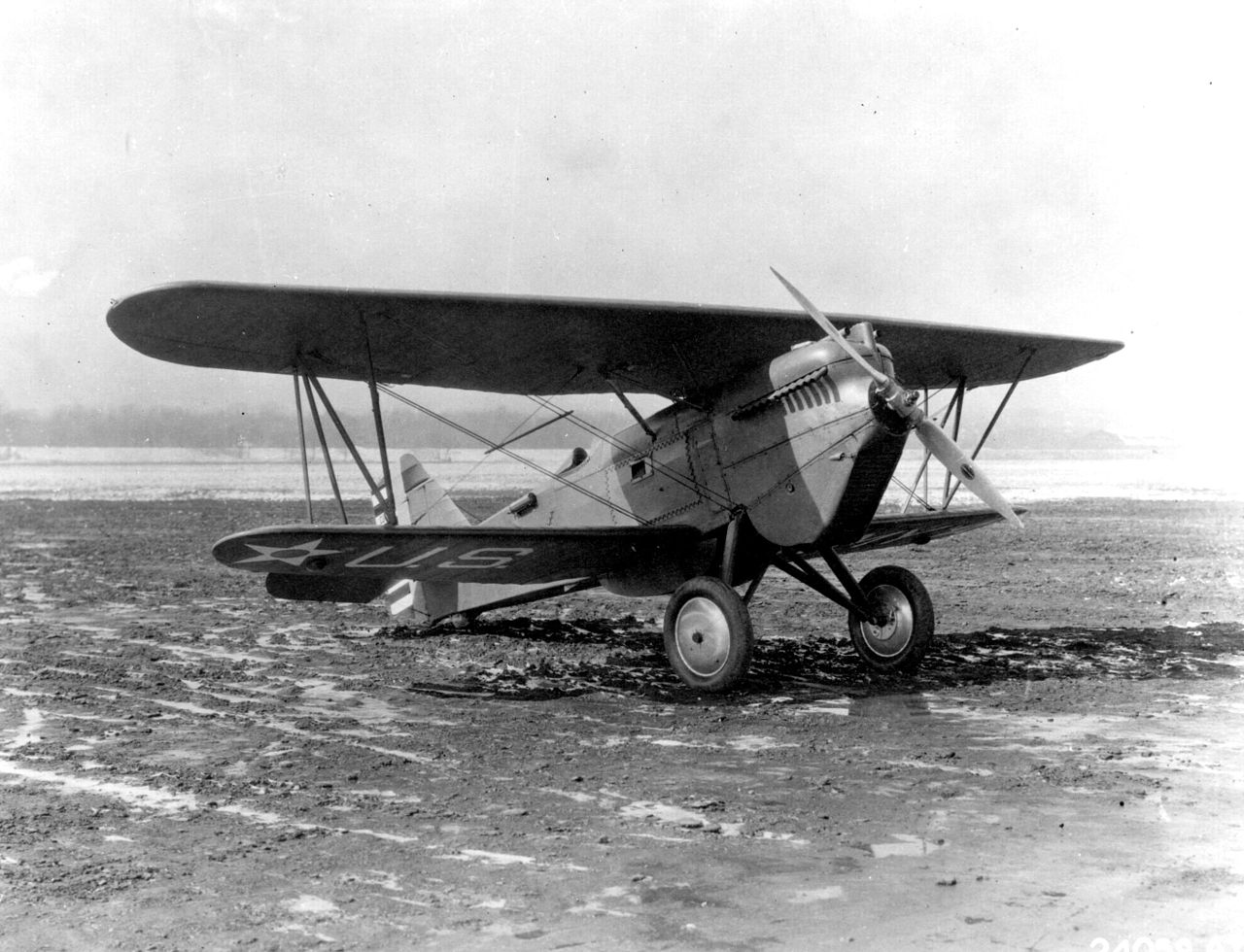 © 2018, Bryan R. Swopes