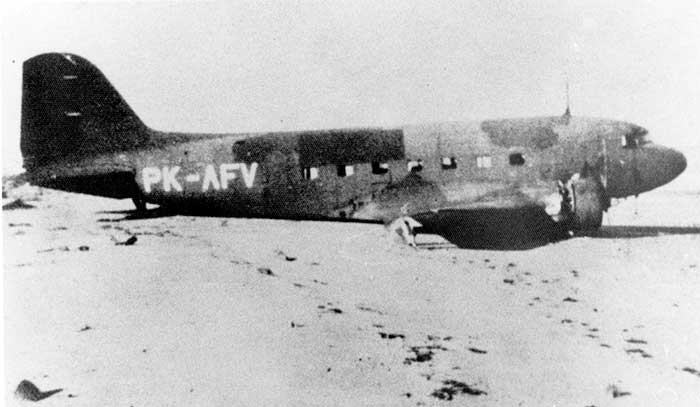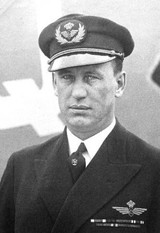 3 March 1942: A Koninklijke Nederlandsch-Indische Luchtvaart Maatschappij (KNILM) Douglas DC-3 airliner, registration PK-AFV, named Pelikaan, was flying from Bandoeng, Java, Dutch East Indies, to Broome, Western Australia. The flight was under the command of Captain Ivan Vasilyevich Smirnov, a World War I fighter ace of the Imperial Russian Air Service. There were three other crew members and eight passengers on board.
And A£300,000 in diamonds.¹
At about 10:30 a.m., as the DC-3 approached the shore of Western Australia, it was attacked by three Mitsubishi A6M2 Navy Type 0 Model 21 ("Zero") fighters of the Third Kokutai, Imperial Japanese Navy, then based at Timor. The flight was lead by Lieutenant Zenjiro Miyano, IJN.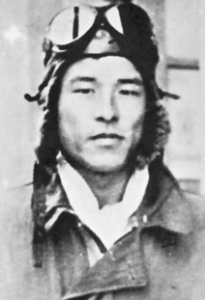 Captain Smirnov and several others were wounded and the airliner's left engine caught fire. Smirnov made a crash landing on a beach at Carnot Bay, approximately 50 miles (80 kilometers) north of Broome. The fighters continued to strafe the DC-3 on the beach.
The following day, 4 March, the airliner was bombed by a Kawanishi H6K "Mavis" four-engine flying boat, but there was no further injury or damage.
Over the next several days, four of the passengers died of wounds. The survivors were rescued on 9 March.
The diamonds disappeared.
A beach comber, John ("Diamond Jack") Palmer, later turned in a parcel of diamonds which he said he had found on the beach. These were valued at A£20,447, but were only about 10% of the original amount. Palmer was charged with stealing the diamonds, and he and two others, John Arthur Mulgrue and Frank Archibald Robinson, were charged with unlawfully receiving the diamonds. They were prosecuted in 1943, but all were acquitted.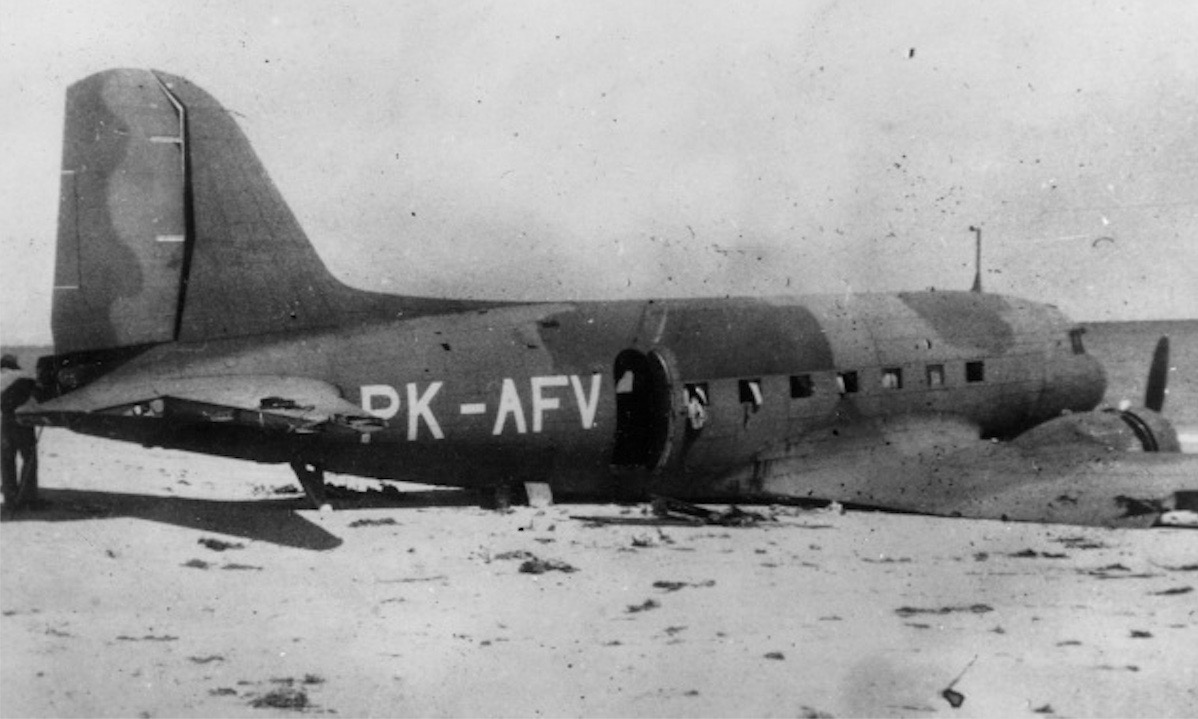 PK-AFV was a Douglas DC-3-194B, serial number 1965, built in 1937. It was one of twenty-three DC-3s operated by Koninklijke Luchtvaart Maatschappij N.V. (KLM, or Royal Dutch Airlines) and was originally registered PH-ALP. It was transferred to KNILM in the Dutch East Indies in June 1940.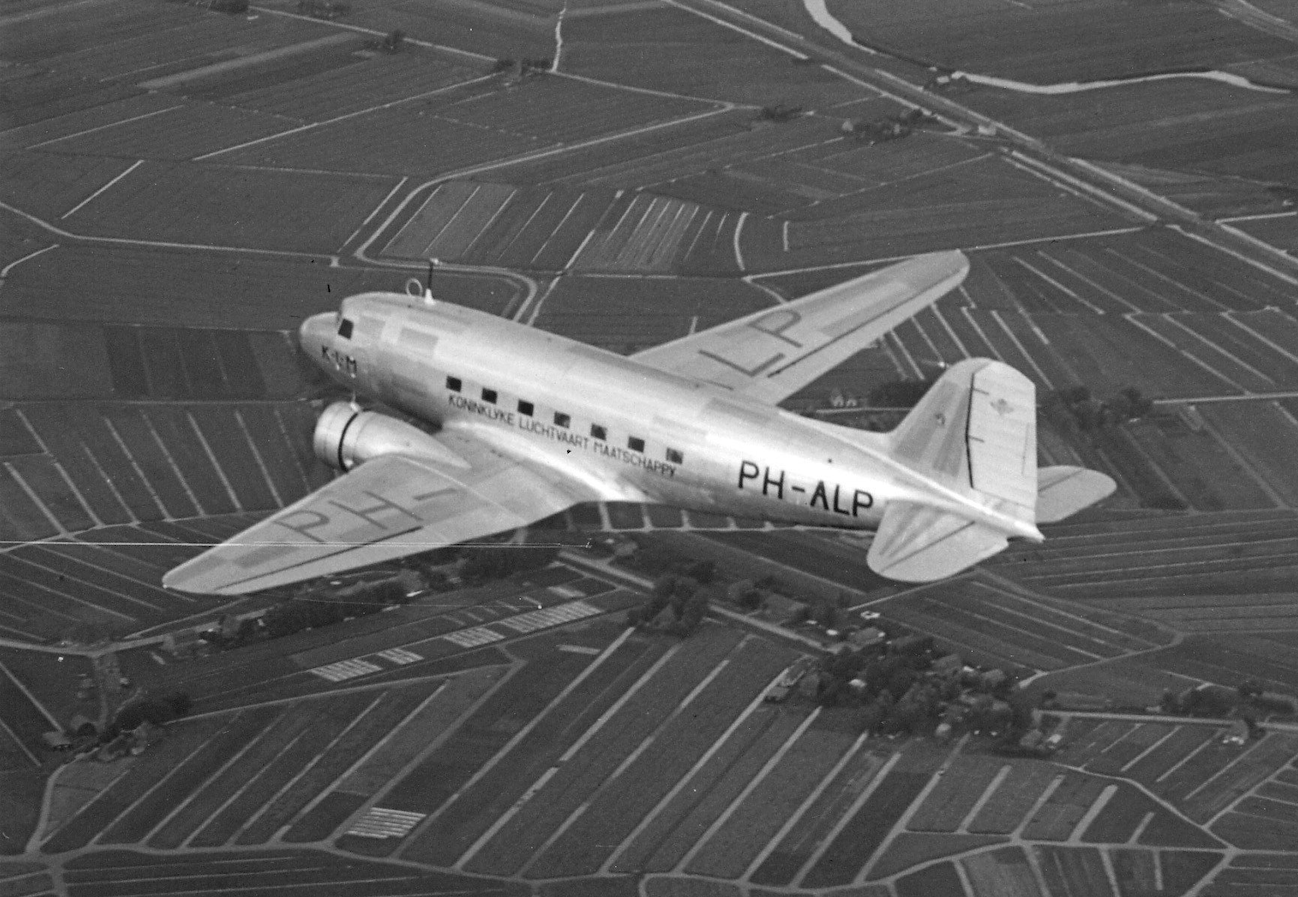 The Douglas DC-3 was an all-metal, twin-engine civil transport with retractable landing gear. The airplane was operated by a pilot and co-pilot and could carry up to 21 passengers.
The DC-3-194B was 64 feet, 5 inches (19.634 meters) long with a wingspan of 95 feet (28.956 meters). It was 16 feet, 11 inches (5.156 meters) high. The airplane weighed approximately 18,000 pounds (8,165 kilograms) empty and had a gross weight of 25,200 pounds (11,431 kilograms). The -194Bs were built with the passenger door on the right side of the fuselage.
The DC-3-194B was powered by two air-cooled, supercharged, 1,829.39-cubic-inch-displacement (29.978 liter) Pratt & Whitney Twin Wasp two-row, 14-cylinder radial engines. The specific engine variant is not known. The engines drove three-bladed Curtiss Electric propellers.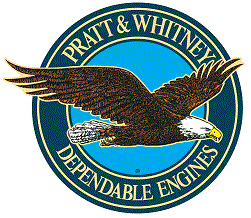 [Douglas C-47 Skytrains were equipped with the R-1830-92 (Pratt & Whitney Twin Wasp S1C3-G). These had a maximum continuous rating for normal operation was 1,060 horsepower at 2,550 r.pm., up to 7,500 feet (2,286 meters), and 1,200 horsepower at 2,700 r.p.m., at Sea Level, for takeoff. Each engine drives a three-bladed Hamilton Standard Hydromatic constant-speed full-feathering propeller with a diameter of 11 feet, 6 inches (3.505 meters) through a 16:9 gear reduction. The R-1830-92 is 48.19 inches (1.224 meters) long, 61.67 inches (1.566 meters) in diameter, and weighs 1,465 pounds (665 kilograms).]
The DC-3 had a cruise speed of 150 miles per hour (241 kilometers per hour) and maximum speed of 237 miles per hour (381 kilometers per hour) at 8,500 feet (2,591 meters). The airplane had a service ceiling 24,000 feet (7,315 meters), and its range was 1,025 miles (1,650 kilometers).
The Douglas DC-3 was in production for 11 years with 10,655 civil and C-47 military airplanes built, and another 5,000 license-built copies. Over 400 are still in commercial service.
¹ Equivalent to approximately A$21,630,927 in 2017.