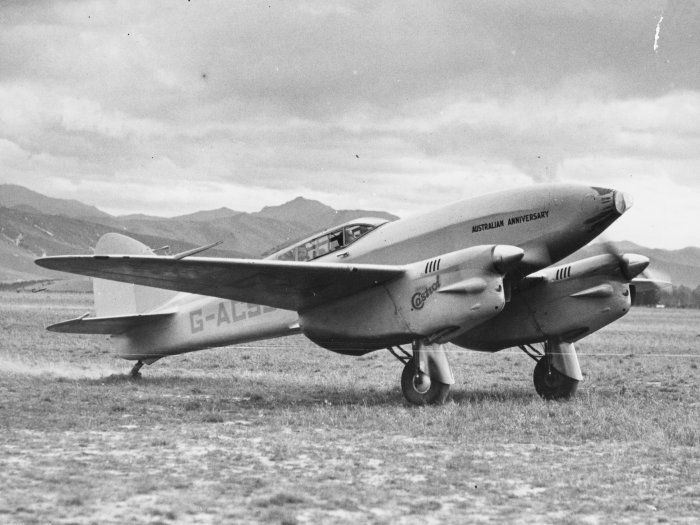 26 March 1938: RAE Farnborough civilian test pilot Arthur Edmond Clouston ¹ and newspaper correspondent Victor Anthony Ricketts ² landed at Gravesend, Kent, England, completing a 26,450-mile (42,567 kilometers) round trip flight from London to New Zealand and return. Their airplane, a twin-engined de Havilland DH.88 Comet, G-ACSS, named Australian Anniversary in honor of the 150th anniversary of the founding of Australia, finished the course in 10 days, 21 hours, 22 minutes.
The Comet was one of three built especially for the 1934 MacRobertson Trophy Air Race, England to Australia, which it won with an elapsed time of 70 hours, 54 minutes.
De Havilland DH.88 Comet c/s 1966 was purchased by Arthur Octavius Edwards (better known, simply, as A.O. Edwards), and registered G-ACSS, 4 September 1934. Edwards named the airplane Grosvenor House, after a luxury hotel in Park Lane which he had developed from "the biggest and most spectacular" mansion in London.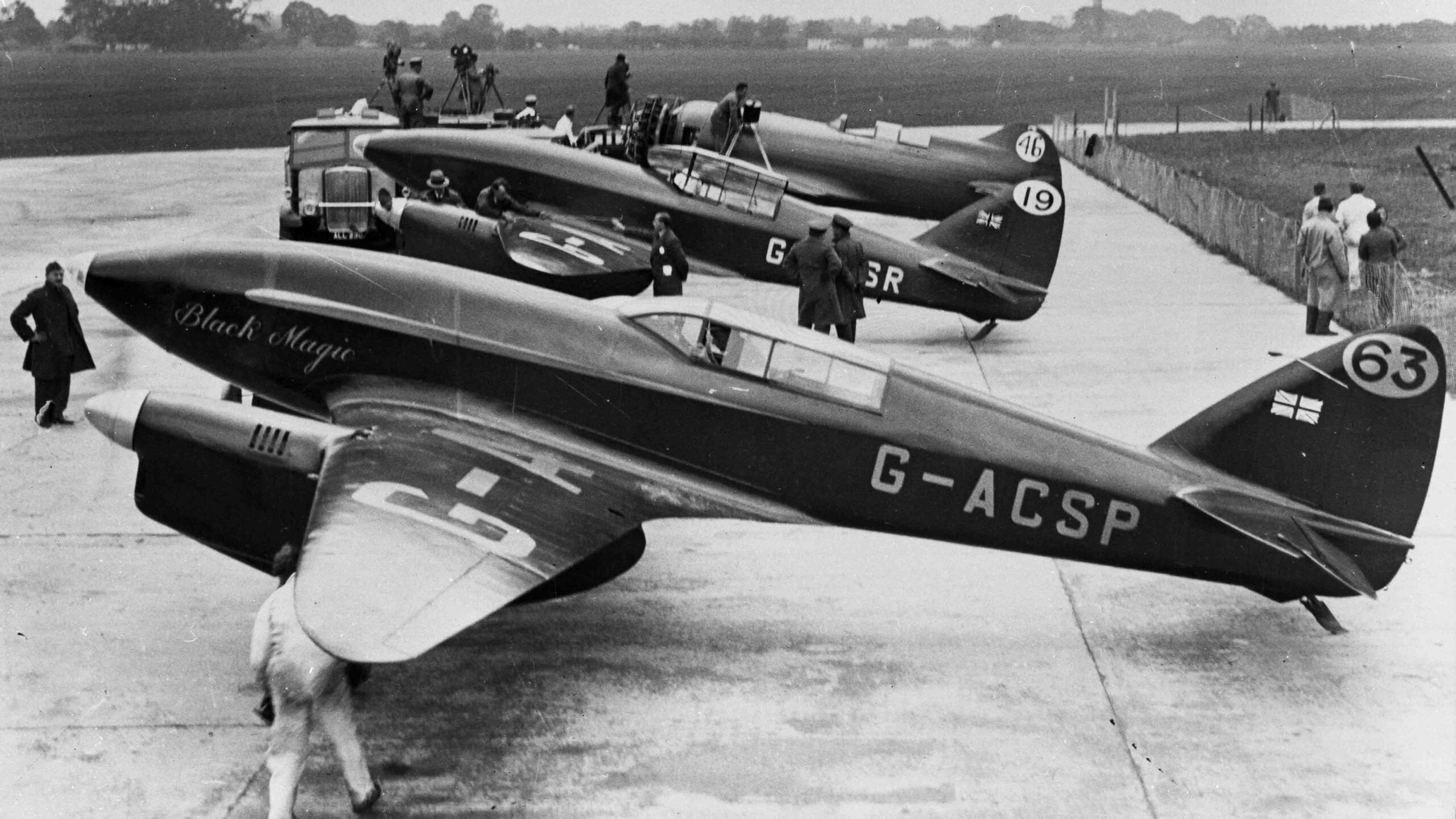 In June 1935, G-ACSS was "taken charge" by the Air Ministry for flight testing. It was re-painted silver and assigned the RAF identification K5084. While undergoing flight testing, the Comet was damaged during a landing at the Aircraft & Armaments Engineering Establishment (A&AEE) at RAF Martlesham Heath and sold as scrap. It was purchased by Frederick E. Tasker, an architect famous for his Art Deco buildings, and rebuilt by Essex Aero Ltd., Gravesend. The racer was once again airworthy by June 1937. It carried the identification mark "E.1" on the fuselage before reverting to G-ACSS. Flown by A.E. Clouston, it competed in the Istres–Damascus–Paris air race of August 1937, placing fourth.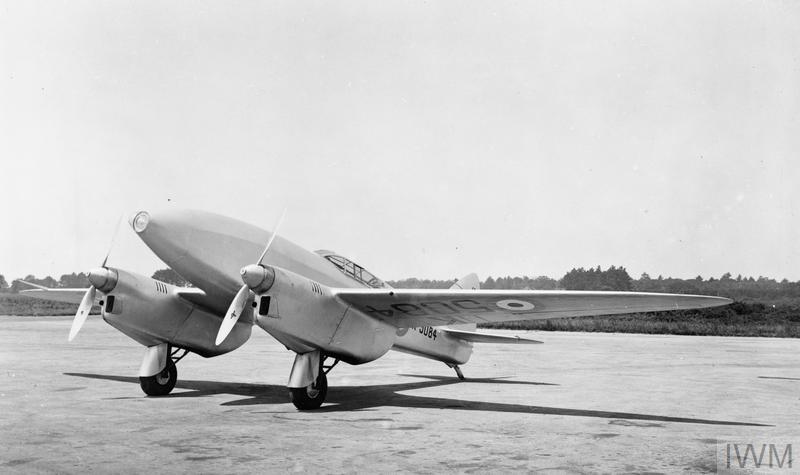 In November 1937, Clouston flew G-ACSS from London to Cape Town and return, establishing records in both directions. The Comet was again re-painted, this time beige, and re-named The Burberry after its new sponsor, Burberry Ltd., makers of the classic gabardine "trench coat."
The Comet was placed in storage and scavenged for parts during World War II. De Havilland employees restored G-ACSS in 1951. It was donated to The Shuttleworth Collection in 1965.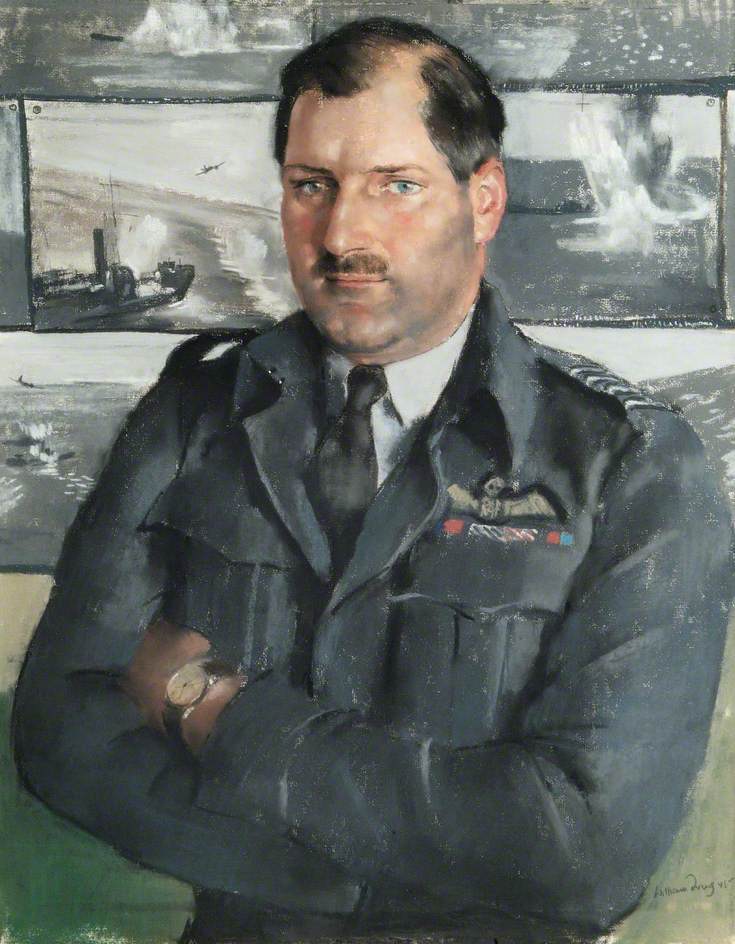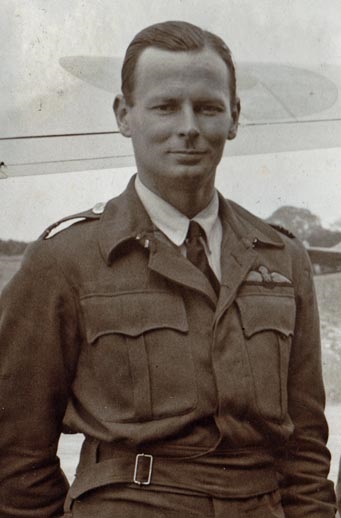 The de Havilland DH.88 Comet was a two-place, twin engine monoplane with retractable landing gear. It was built of wood, with a framework covered with spruce plywood for the skin of the fuselage, and a layer of doped fabric covering the wings.
The airplane was 29 feet, 0 inches (8.839 meters) long with a wingspan of 44 feet, 0 inches (13.411 meters) and overall height of 10 feet, 0 inches (3.048 meters). It had an empty weight of 2,930 pounds (1,329 kilograms) and loaded weight of 5,500 pounds (2,495 kilograms).
The Comet was powered by two air-cooled, normally-aspirated, 9.186 liter (560.573-cubic-inch-displacement) de Havilland Gipsy Six R engines. The Gipsy Six was an inverted, inline six-cylinder, direct-drive engine. The R version had the compression ratio increased from 5.25:1 to 6.5:1, and produced 223 horsepower at 2,400 r.p.m. for takeoff. The engines turned two-bladed, variable pitch propellers.
The Gipsy Six R engine was designed by Major Frank Bernard Halford CBE FRAeS, who had designed the four-cylinder de Havilland Gipsy engines and would later design the Goblin and Ghost turbojet engines. Halford was awarded the Silver Medal by the Royal Aeronautical Society for his work on the DH.88 Comet in the MacRobertson race.
The DH.88 had maximum speed of 255 miles per hour (410 kilometers per hour). Its range was 2,925 miles (4,707 kilometers). The service ceiling was 19,000 feet (5,791 meters).
Two additional DH.88 Comets were built. Of the five, one crashed in the Sudan in 1935. The crew safely bailed out. Two more were destroyed in a hangar fire at Istres, France, in June 1940. G-ACSP, Black Magic, which had been flown by Jim and Amy Mollison in the MacRobertson Trophy Race, was located in Portugal and is under restoration at Derby Airfield, England.
G-ACSS has been restored to flying condition and is in the Shuttleworth Collection at Old Warden Aerodrome, Bedfordshire, England.
De Havilland's experience with the Comet led directly to their success with its big brother, the famous World War II fighter bomber, the DH.98 Mosquito.
¹ Air Commodore A.E. Clouston C.B. D.S.O. D.F.C. A.F.C., Royal Air Force (29162)
² Flight Lieutenant Victor Anthony Ricketts D.F.C., Royal Air Force Volunteer Reserve (77341), flying a DH.98 Mosquito B Mk IV with No. 248 Squadron, was killed in action 12 July 1942.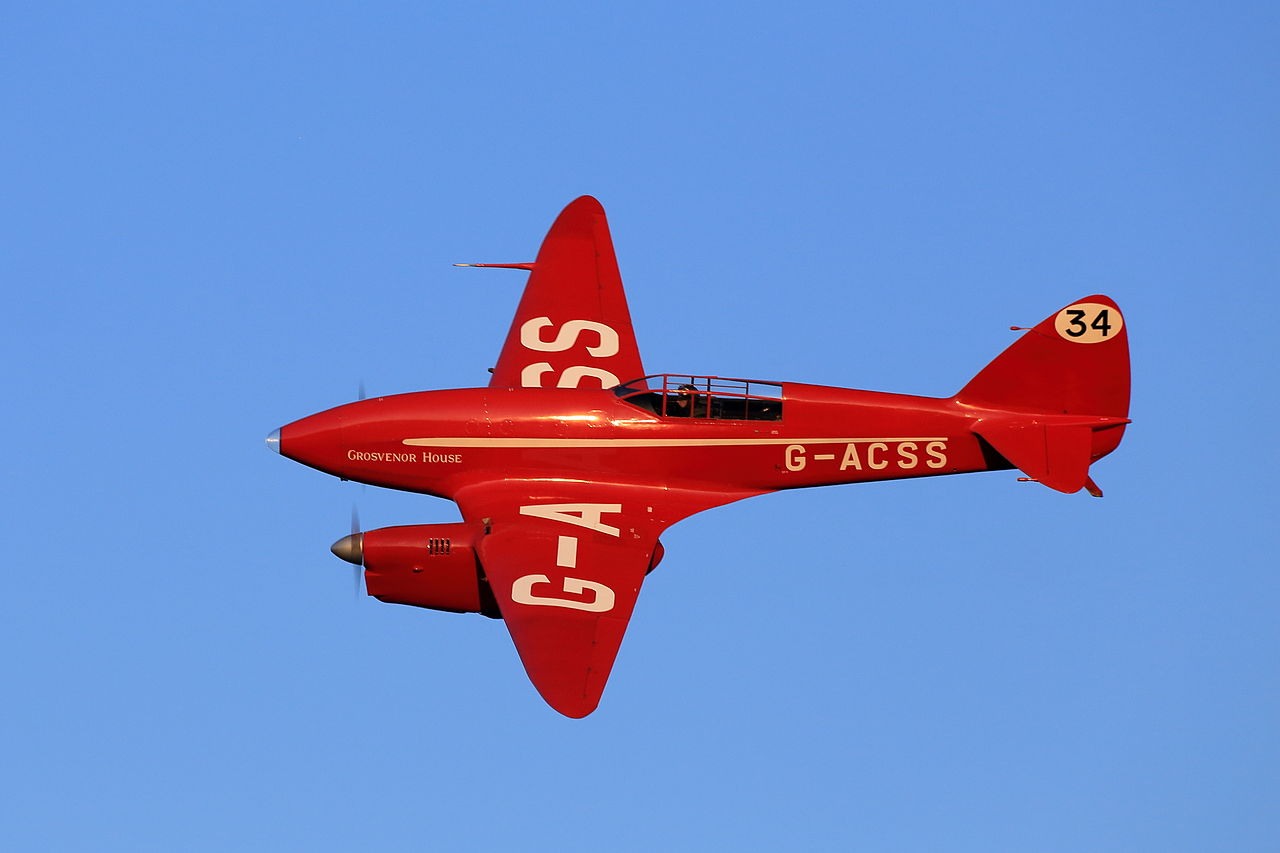 © 2017, Bryan R. Swopes
by