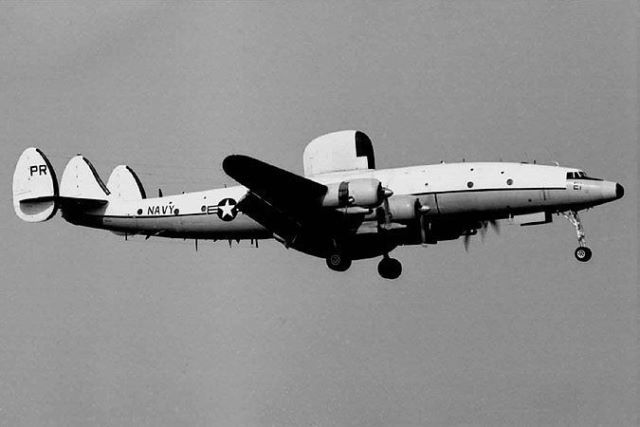 15 April 1969: This was a national holiday in the Democratic People's Republic of Korea (North Korea), celebrating the 57th birthday of Kim Il-Sung, who had been the political leader of the communist country since 1948.
Deep Sea 129 was a United States Navy Lockheed EC-121M Warning Star, Bu. No. 135749, an electronic intelligence variant of the commercial Lockheed Model L-1049A Super Constellation. The airplane was assigned to Fleet Air Reconnaissance Squadron One (VQ-1), based at NAS Atsugi on the island of Honshu, Japan.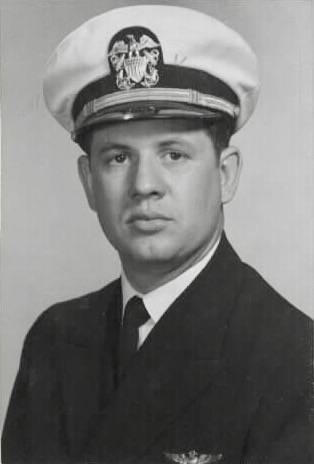 The Warning Star took off from NAS Atsugi at 0700 local time (2200Z¹) for a planned 8½-hour BEGGER SHADOW electronic intelligence (ELINT) mission. From Atsugi, it was to fly to a point off Chongjin, a coastal city near the DPRK/Manchuria border, fly 2½ elliptical orbits, 120 nautical miles (222 kilometers) long and parallel to the North Korean coast. Deep Sea 129 was to approach no closer than 50 nautical miles (93 kilometers) of the coastline. It would then proceed to Osan Air Base, Pyeongtaek, Republic of Korea (South Korea).
Deep Sea 129 was under the command of Lieutenant Commander James Howard Overstreet, U.S.N. There were 31 men on board, consisting of the flight crew, signals intelligence  and electronics countermeasures technicians and foreign language linguists.
On 28 March 1969, the Korean People's Air Force (KPAF) moved two Mikoyan-Gurevich MiG-21PFM (NATO: Fishbed-F) interceptors from Puk'ang-ni Airfield to the MiG-17 training base at Hoemun-Ni Airfield on the eastern coast of North Korea. This was an unusual move and suggested that something was being planned.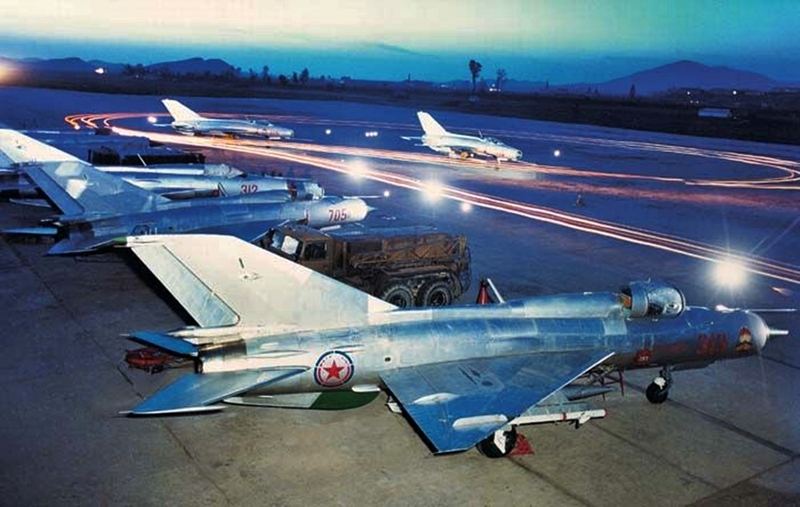 As Deep Sea 129 approached the northern end of its planned elliptical track at 1330 local (0430Z), both MiG-21s launched from Hoemun-Ni to intercept. The first MiG set up a defensive patrol 65 nautical miles (75 statute miles, or 120 kilometers) west of the EC-121, while the second flew eastward and attacked it approximately 80 miles (92 statute miles, 148 kilometers) east of the North Korean coastline. The radar returns of the MiG-21 and the EC-121 merged at 0447Z, the probable time of the shoot down.
The Warning Star went down in the Sea of Japan. All 31 persons on board were killed.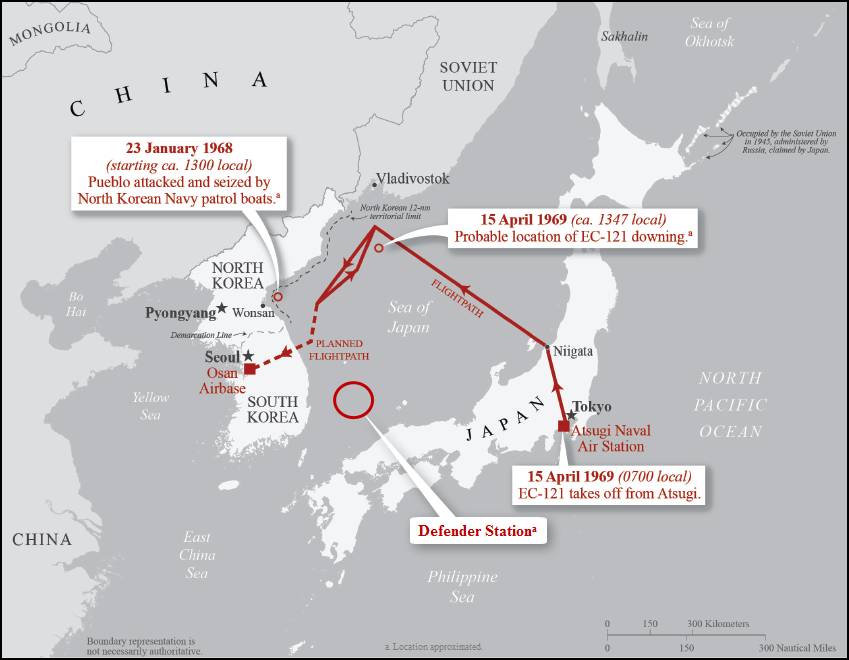 Just two minutes earlier, at 0445Z, Brigadier General Arthur W. Holderness, commanding the 314th Air Division, United States Air Force, ordered two Convair F-102A Delta Dagger interceptors to proceed from Osan to a point along the planned flight path of the EC-121, locate it, and rescue it from harassment or attack. The interceptors took off at 0504Z, too late to save Deep Sea 129.
An HC-130 took off from Tachikawa Air Base, Japan, at 0644 to begin search operations. It was accompanied by a combat air patrol (CAP) of Convair F-106A Delta Dart interceptors. U.S. Navy warships USS Dale (DLG-19) and USS Henry W. Tucker (DD-785) departed the naval base at Sasebo, Japan, to assist in the search and rescue effort. Also assisting were two Soviet Foxtrot-class submarines, their submarine tender, and three destroyers.
The Soviet destroyer Hull Number 429 recovered a 20-man life raft, three leather jackets, a parachute, two exposure suits and many aircraft parts. These were transferred to Tucker.
Debris recovered indicated that the EC-121 had suffered major structural damage from the detonation of a fragmenting warhead of one, possibly two, AA-2 Atoll missiles.
On 17 April, the bodies of two crewmen, Lt. (j.g.) Joseph R. Ribar and AT1 Richard E. Sweeney, were recovered from the Sea of Japan. They were transported to Japan aboard Tucker.
The United States sent Task Force 71 into the Sea of Japan to defend aircraft flying in international airspace. The task force consisted of 3 attack aircraft carriers, and anti-submarine aircraft carrier, a battleship, two guided missile heavy cruisers, three guided missile destroyer leaders, two guided missile destroyers, a heavy cruiser, ten destroyers and one frigate.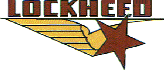 The Lockheed EC-121M Warning Star (WV-2Q before 1962) was a military electronic intelligence gathering aircraft, based on the commercial Lockheed L-1049A Super Constellation. Originally ordered as the PO-2W, the type was redesignated WV-2 prior to delivery. The WV-2s were primarily used as radar early warning aircraft for the Pacific and Atlantic Barriers. Bu. No. 135749 was one of thirteen WV-2s which were converted to WV-2Qs. They were redesignated EC-121M in 1962.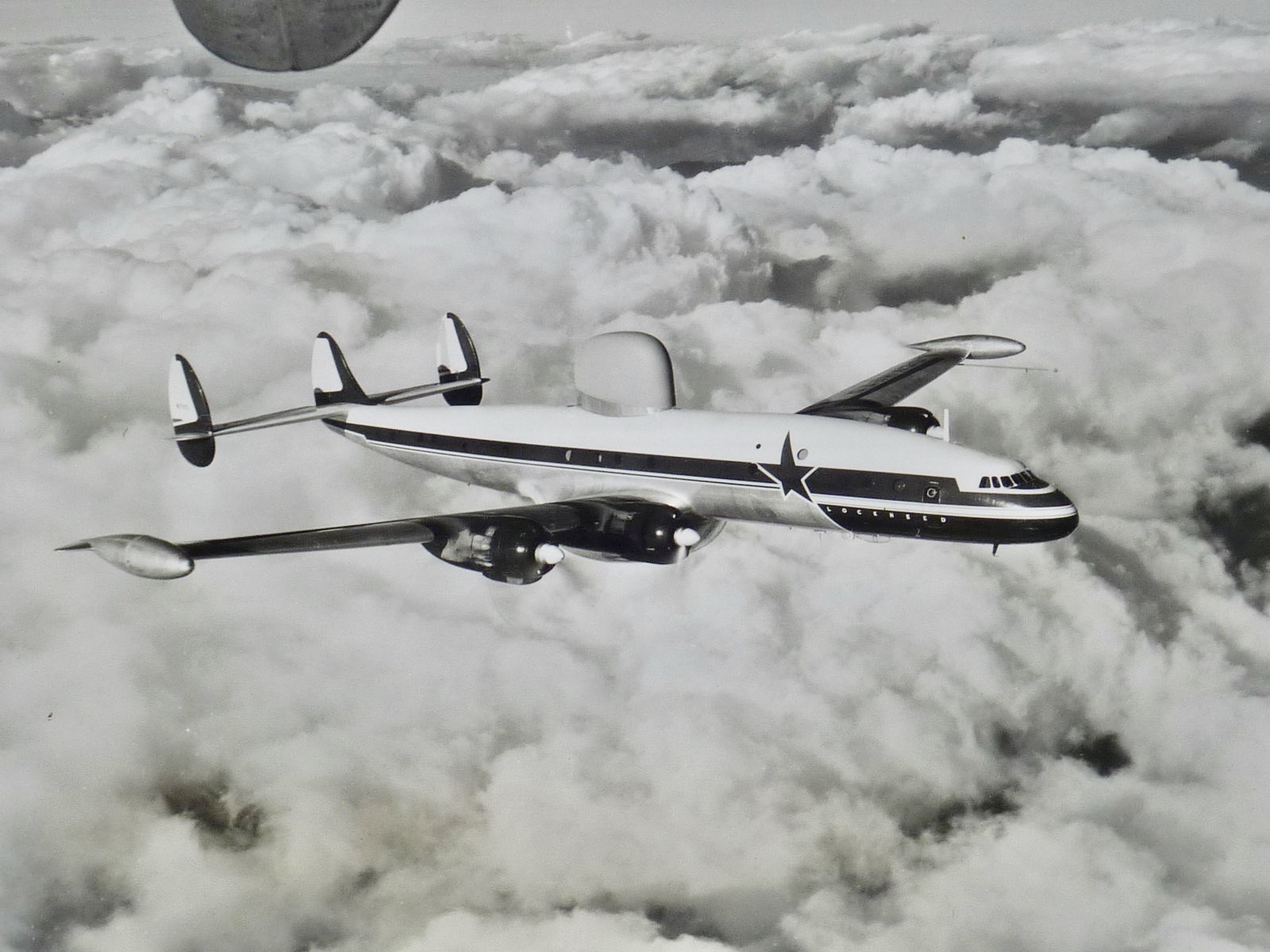 The EC-121 had distinctive dorsal and ventral radomes. The airplane was 116 feet, 2 inches (35.408 meters) long, with a wingspan of 126 feet, 2 inches ( 38.456 meters), and height of 24 feet, 9 inches (7.544 meters). It had an empty weight of 83,671pounds (37,953 kilograms) and maximum takeoff weight of 156,500 pounds (70,987 kilograms). According to a declassified 1989 National Security Agency document, (DOCID: 4047116) the EC-121M carried nearly 6 tons of electronic intelligence equipment.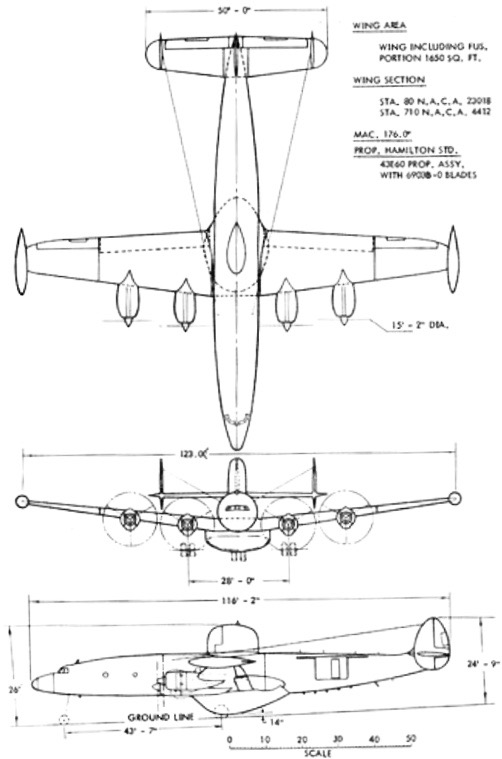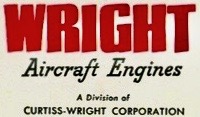 The EC-121M Warning Star was powered by four air-cooled, supercharged 3,347.662-cubic-inch-displacement (54.858 liter) Wright Aeronautical Division R-3350-91 (923TC18DA2) turbocompound engines with a compression ratio of 6.7:1. The turbocompound engine used captured exhaust gases to drive three Power Recovery Turbines. These PRTs were coupled to the engine's crankshaft. This system added approximately 450 horsepower to the engine's total power output. The R-3350-91 had a Normal Power rating of 2,600 horsepower at 2,600 r.p.m., and Maximum Power rating of 3,250 horsepower at 2,900 r.p.m., for Take Off. 115/145-octane aviation gasoline was required. The engines turned three-bladed propellers through a 0.4375:1 propeller gear reduction. The R-3350-91 was 56.59 inches (1.437 meters) in diameter, 89.53 inches (2.274 meters) long, and weighed 3,690 pounds (1,674 kilograms).
The EC-121M had a cruise speed of 208 knots (239 miles per hour/385 kilometers per hour), and maximum speed of 292 knots (336 miles per hour/541 kilometers per hour) at 19,500 feet (5,944 meters). Its service ceiling was 21,900 feet (6,675 meters), and it had a maximum range of 3,850 nautical miles (4,431 statute miles/7,130 kilometers).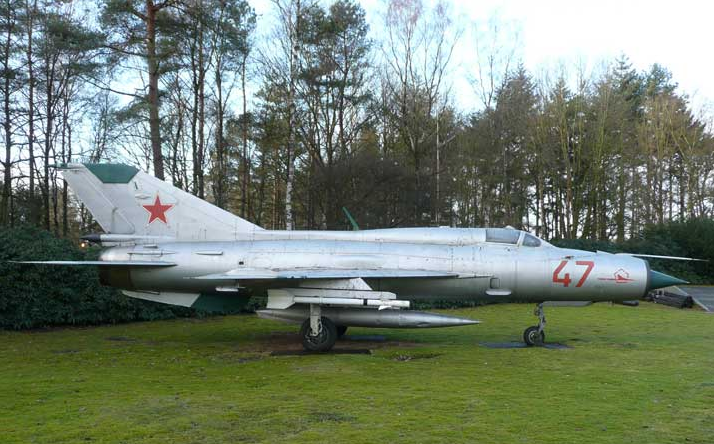 The Микоян и Гуревич МиГ-21ПФМ or 미코 야구 구레 비치 미그 -21PFM (Mikoyan-Gurevich MiG-21PFM) was an export version of the Soviet Union's short-range supersonic interceptor. An identifying feature is the very wide chord of its vertical fin. Also, the one-piece, forward-opening canopy of previous variants is replaced by a two-piece canopy that opens to the right. The MiG-21PFM is 40 feet, 4 inches (12.294 meters) long, with a wingspan of 23 feet, 6 inches (7.163 meters), and height of 13 feet, 6 inches (4.115 meters). Its gross weight is 20,010 (pounds (9,076 kilograms).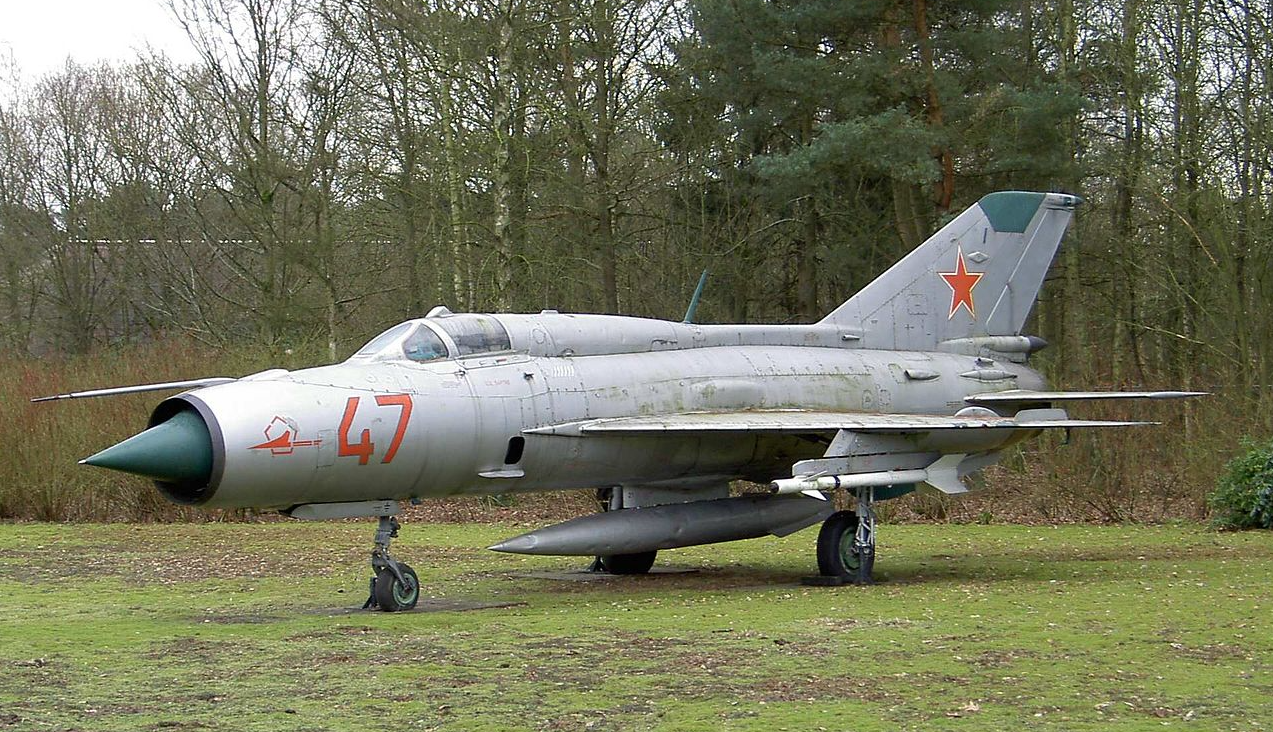 The MiG-21PFM was powered by a single Tumansky R-11F2S-300 engine. It is a dual-spool axial-flow turbojet with afterburner, with a 6-stage compressor section (3 low- and 3 high-pressure stages) and a 2-stage turbine (1 high- and 1 low-pressure stage). The engine is rated at 8,650 pounds of thrust (38.48 kilonewtons), and 11,900 pounds (52.93 kilonewtons) with afterburner. The R-11F2S-300 is 0.906 meters (2 feet, 11.7 inches) in diameter, 4.600 meters (15 feet, 1.1 inches) long, and weighs 1,124 kilograms (2,478 pounds).
The MiG-21PFM has a cruise speed of 550 miles per hour (885 kilometers per hour) and maximum speed of 1,386 miles per hour (2,231 kilometers per hour). Its service ceiling is 62,000 feet (18,898 meters) and its range is 1,035 miles (1,666 kilometers).
The primary armament consists of up to four Vympel R-3S infrared-homing, or Kalininingrad RS-2US radar-guided, air-to-air missiles; or Zvezda Kh-66 radar-guided air-to-surface missiles. It could also carry a gun pod containing a Gryazev-Shipunov GSh-23 two-barrel 23 × 115 mm autocannon with 200 rounds of ammunition on a centerline hardpoint. Alternatively, it could carry up to 1,000 kilograms of bombs.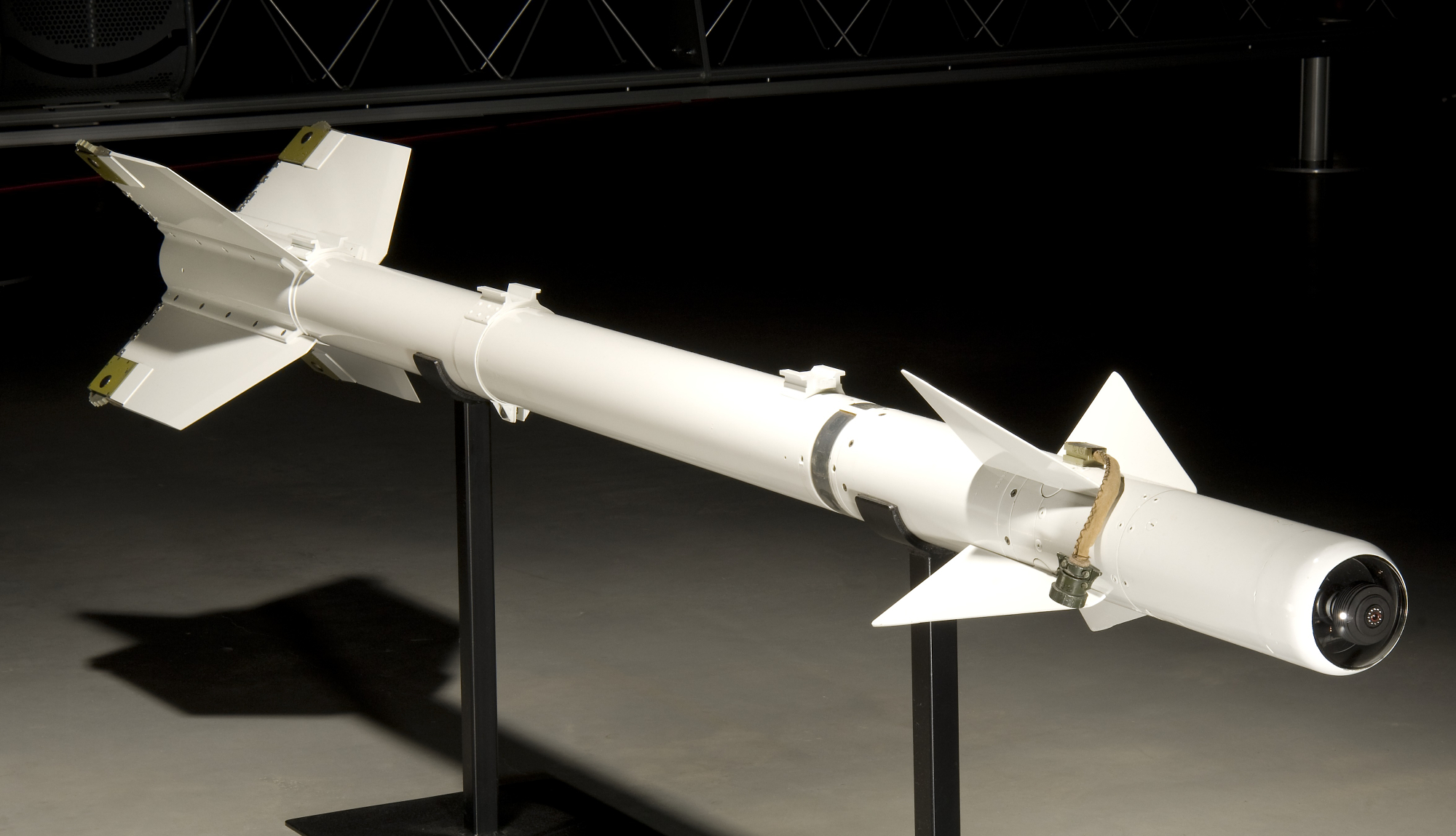 The Vympel R-3S was a short range, infrared-homing, air-to-air missile. It is also known as the K-13, and was identified as the AA-2 Atoll by NATO forces. The missile was reverse-engineered by the Turopov Design Bureau, Tushino, Russia, from a Raytheon AIM-9B Sidewinder which had been captured by the People's Republic of China during the 1958 Taiwan Straits Crisis.
The R-3S is 2.838 meters (9.311 feet) long, 0.127 meters (0.417 feet) in diameter, with a maximum fin span of 0.528 meters (1.732 feet). The missile weighs 75.3 kilograms (166.0 pounds), and is armed with a 11.3 kilogram (24.9 pounds) high explosive fragmentation warhead. A solid propellant rocket engine can accelerate it to a maximum speed of 550 meters per second (1,230 miles per hour). The effective range is 2 kilometers (1.2 miles), with a maximum range of 7 kilometers (4.3 miles).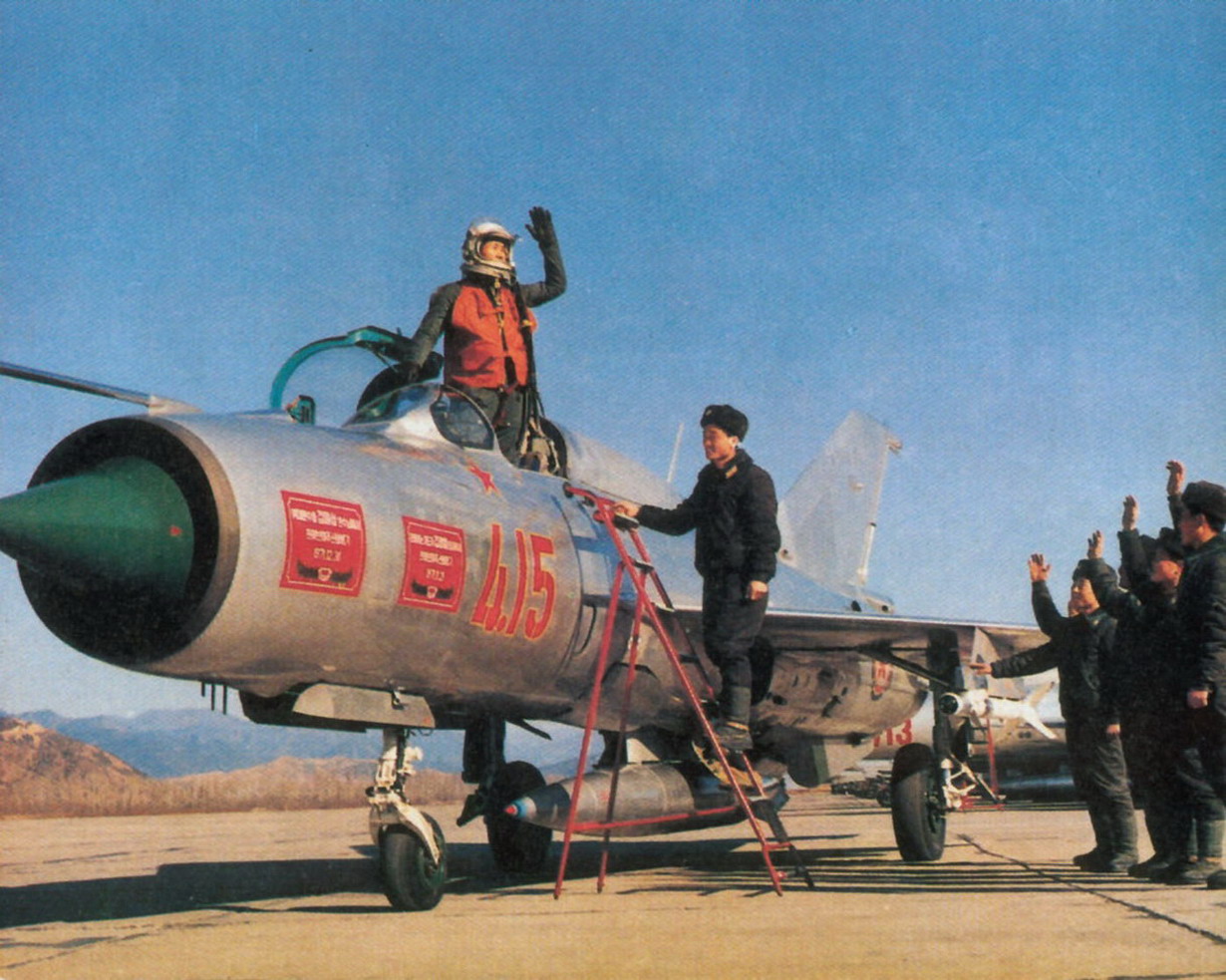 ¹ The letter Z following the four-digit time notation stands for "Zulu Time," a U.S. military term meaning the time at the Zero Meridian (also known as the Prime Meridian, 0° longitude). It is the same as Greenwich Mean Time (GMT) or Coordinated Universal Time (UTC).
© 2019, Bryan R. Swopes