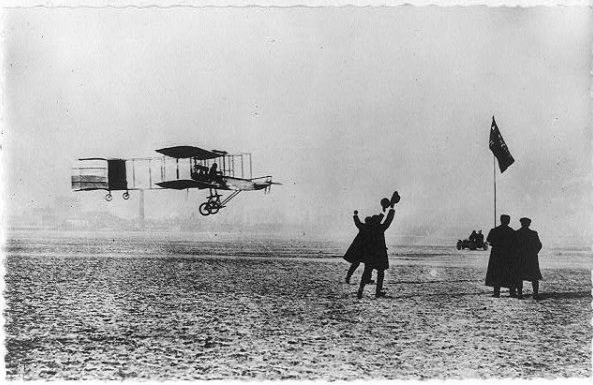 13 January 1908: Henry Farman flew a circular one kilometer course at Issy-les-Moulineaux, France, in 1 minute, 28 seconds to win the Grand Prix de l'aviation, a prize of 50,000 francs, which had been offered by Henri Deutsch de la Meurthe in 1904.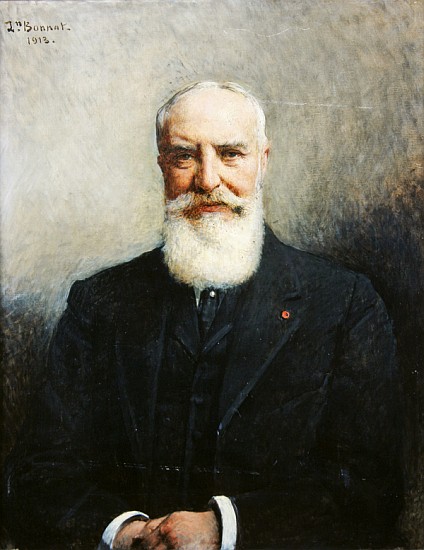 Henri Deutsch de le Muerthe (1846–1919) was a wealthy French businessman with a strong interest in aviation. He was one of the founders of the Aéro-Club de France. Along with Ernest Archdeacon, he sponsored a series of prizes to promote advances in flight.
The biplane was built by brothers Charles and Gabriel Voisin, and was very similar to the Voisin-Delagrange I which they had built several months earlier. Henry Farman had requested some slight modifications. He first flew the airplane 30 September 1907.
Farman had previously won the Coupe d'Aviation Ernest Archdeacon (Ernest Archdeacon Cup) when he flew his Henri Farman nº 1 a distance of approximately 771 meters (2,530 feet) in 52 seconds, 26 October 1907.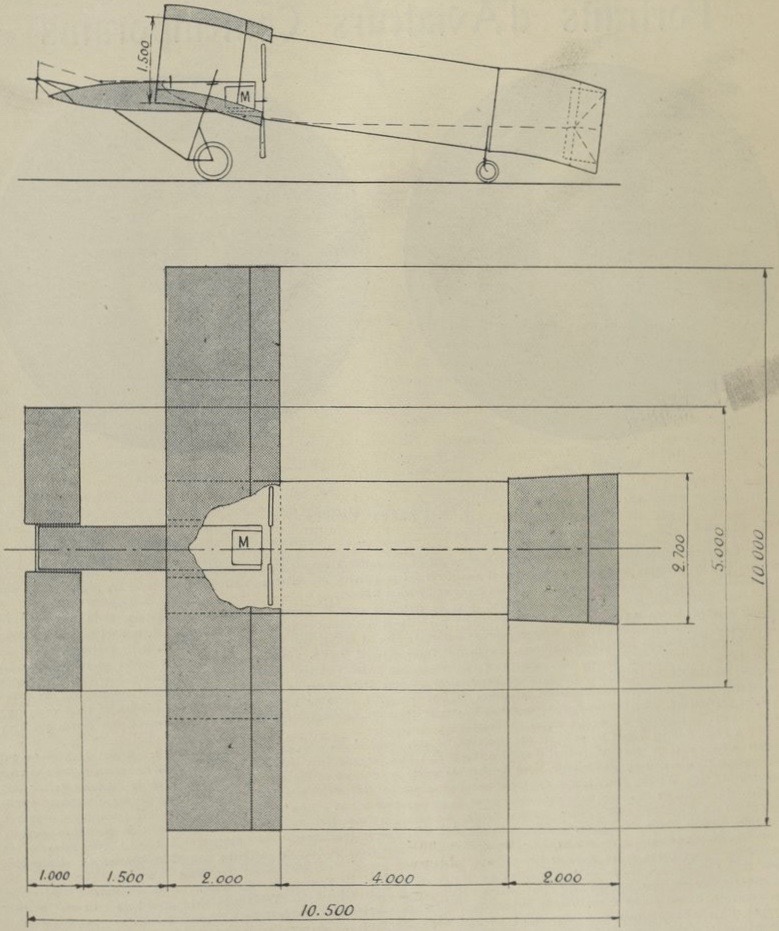 The Henri Farman nº 1 (also known as the Voisin-Farman I) was a single-place, single-engine, two-bay biplane with the elevator forward and a "box kite" tail. It was 10.500 meters (34 feet 5.4 inches) long, with a wingspan of 10.000 meters (32 feet, 9.7 inches). The chord of each wing was 2.000 meters (6 feet, 6.7 inches), and vertical gap between the upper and lower wings was 1.500 meters (4 feet, 11.0 inches). There was no sweep or dihedral.
The complete airplane weighed 530 kilograms (1,169 pounds).
The airplane was powered by a steam-cooled, direct-injected, 487.14 cubic-inch-displacement (7.983 liter) Société Antoinette 8V 90° V-8 direct-drive engine ,designed by Léon Levavasseur. It produced 38 horsepower at 1,050 r.p.m. The engine turned a two-bladed pusher propeller, which had a diameter of 2.30 meters (7 feet, 6.6 inches). The engine was 1.120 meters (3 feet, 8 inches) long, 0.630 meters (2 feet, 1 inch) wide and (0.540 meters (1 foot, 9 inches) high. It weighed 95 kilograms (209 pounds).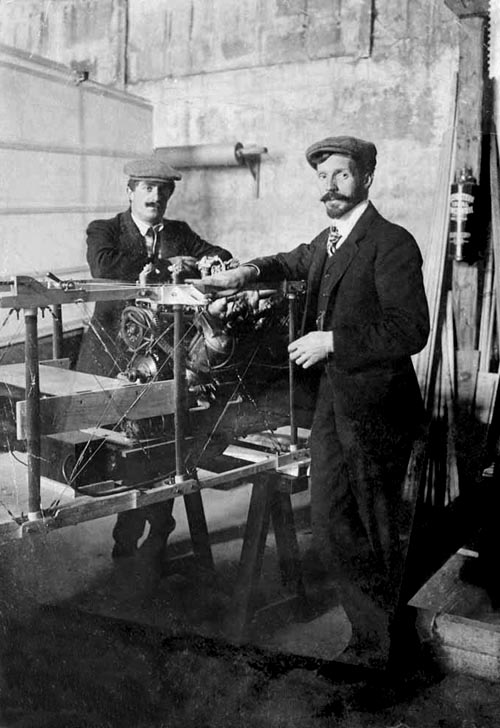 © 2019, Bryan R. Swopes