22 July 1944: During an air attack on a Japanese seaplane base and barge landing at Kokas, Enga, Dutch New Guinea, a Douglas A-20G-25-DO Havoc light attack bomber, serial number 43-9432, was hit by anti-aircraft gunfire and crashed into the sea. The pilot, 1st Lieutenant James L. Knarr, on his 70th combat mission, and gunner Staff Sergeant Charles G. Reichley, on his 46th, were killed. The A-20, named Bevo, had been assigned to the 387th Bombardment Squadron, 312th Bombardment Group, based at the Hollandia Airfield Complex.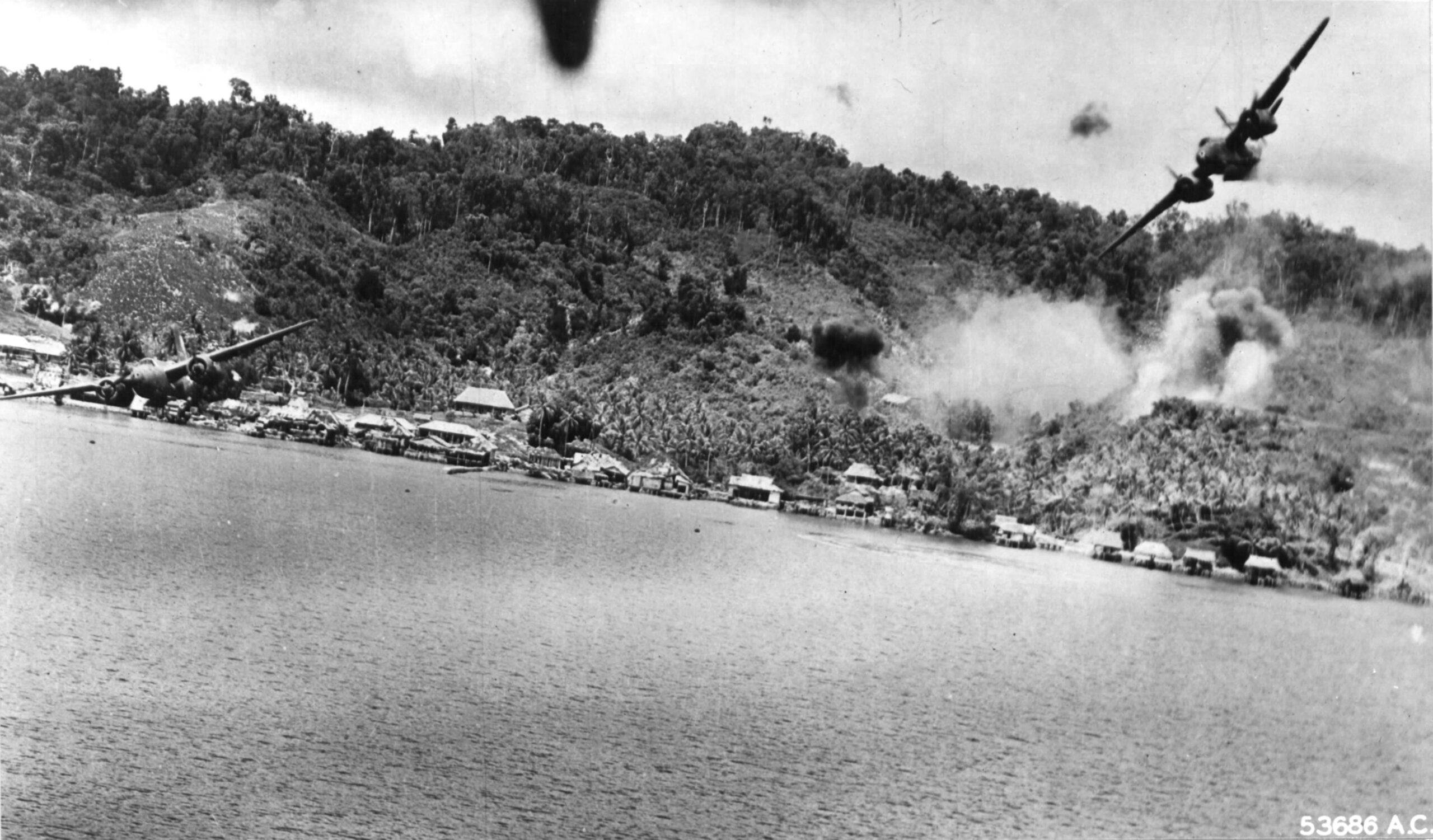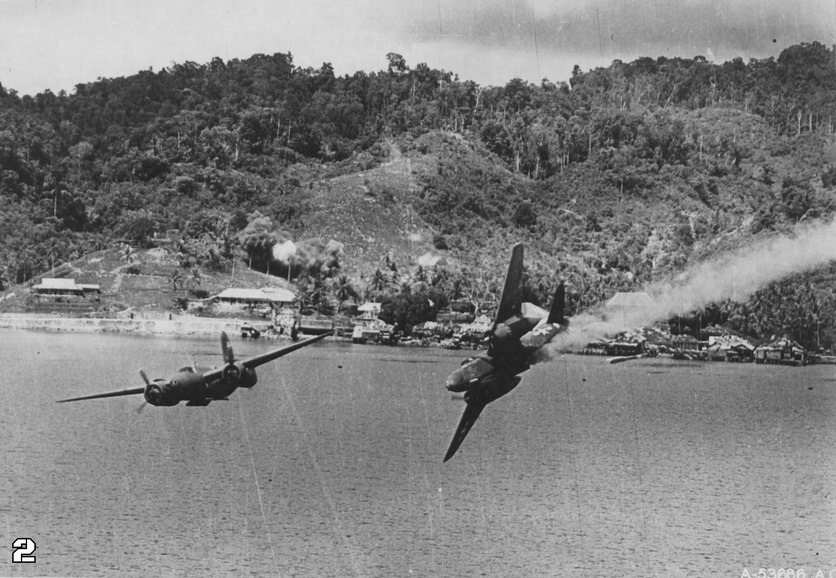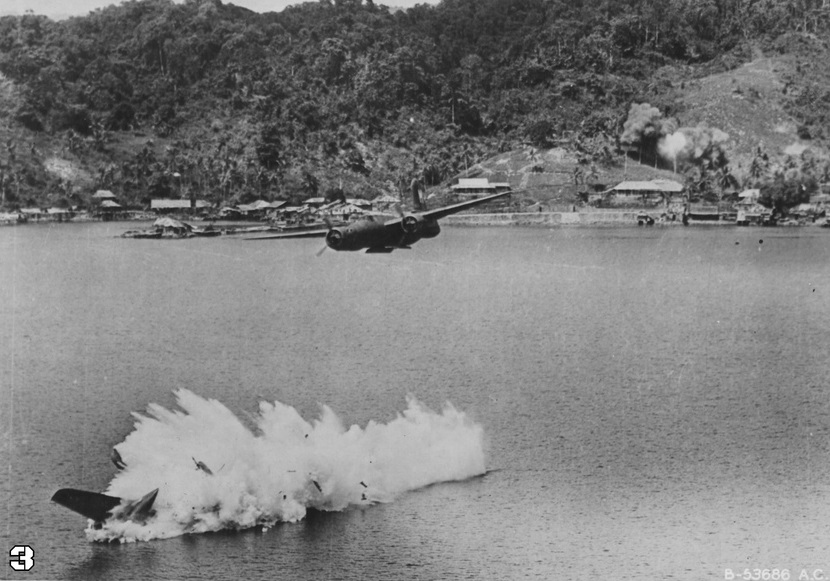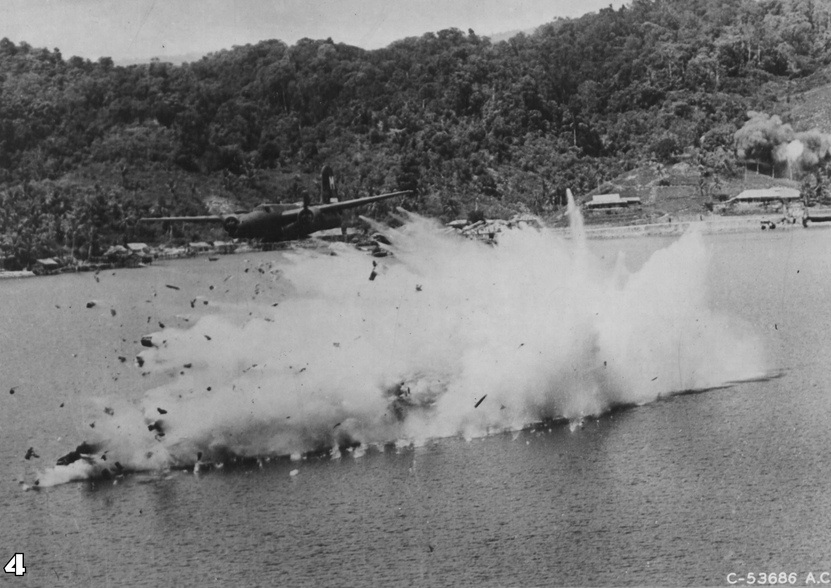 The Douglas A-20G Havoc was a twin-engine light bomber developed from an earlier export aircraft produced for France and Britain. (In British service, it was known as the Boston. 7,348 A-20s were built at Douglas Aircraft Company plants in Long Beach, El Segundo and Santa Monica, California, from 1939 to 1945. All 2,850 of the A-20G variant were built at Santa Monica from 1943 to 1945.
The A-20G was 48 feet (14.630 meters) long with a wingspan of 61 feet, 4 inches (18.694 meters) and overall height of 17 feet, 7 inches (5.359 meters). It had an empty weight of 17,200 pounds (7,802 kilograms) and maximum takeoff weight of 30,000 pounds (13,608 kilograms).
The A-20G was powered by two air-cooled, supercharged, 2,603.7-cubic-inch-displacement (42.688 liters) Wright Aeronautical Corporation GR2600A5B-0 Cyclone 14 (R-2600-23) two-row, fourteen-cylinder radial engines, each rated at 1,350 horsepower at 2,300 r.p.m., and 1,600 horsepower 2,400 r.p.m., for takeoff. The engines (also commonly called the "Twin Cyclone") turned three-bladed Hamilton Standard Hydromatic constant-speed propellers with a diameter of 12 feet, 7 inches (3.835 meters) through a 0.5625:1 gear reduction. The R-2600-23 was 4 feet, 10.32 inches (1.481 meters) long, 4 feet, 7.1 inches (1.400 meters) in diameter, and weighed 2,056 pounds (933 kilograms).
The A-20G had a cruise speed of 230 miles per hour (370 kilometers per hour) and maximum speed of 339 miles per hour (546 kilometers per hour) at 12,400 feet (3,780 meters). The service ceiling was 25,800 feet (7,864 meters). Range with a 2,000 pound (907 kilogram) bomb load was 1,025 miles (1,650 kilometers).
The A-20G Havoc was armed with six forward-firing .50-caliber Browning machine guns with 350 rounds of ammunition per gun, a power turret with another two .50-caliber guns and 400 rounds per gun, and a ninth .50 mounted in a ventral tunnel with 400 rounds. The bomber could carry 2,000 pounds (907 kilograms) of bombs in the internal bomb bay and a 500 pounder (227 kilograms) on a hardpoint under each wing.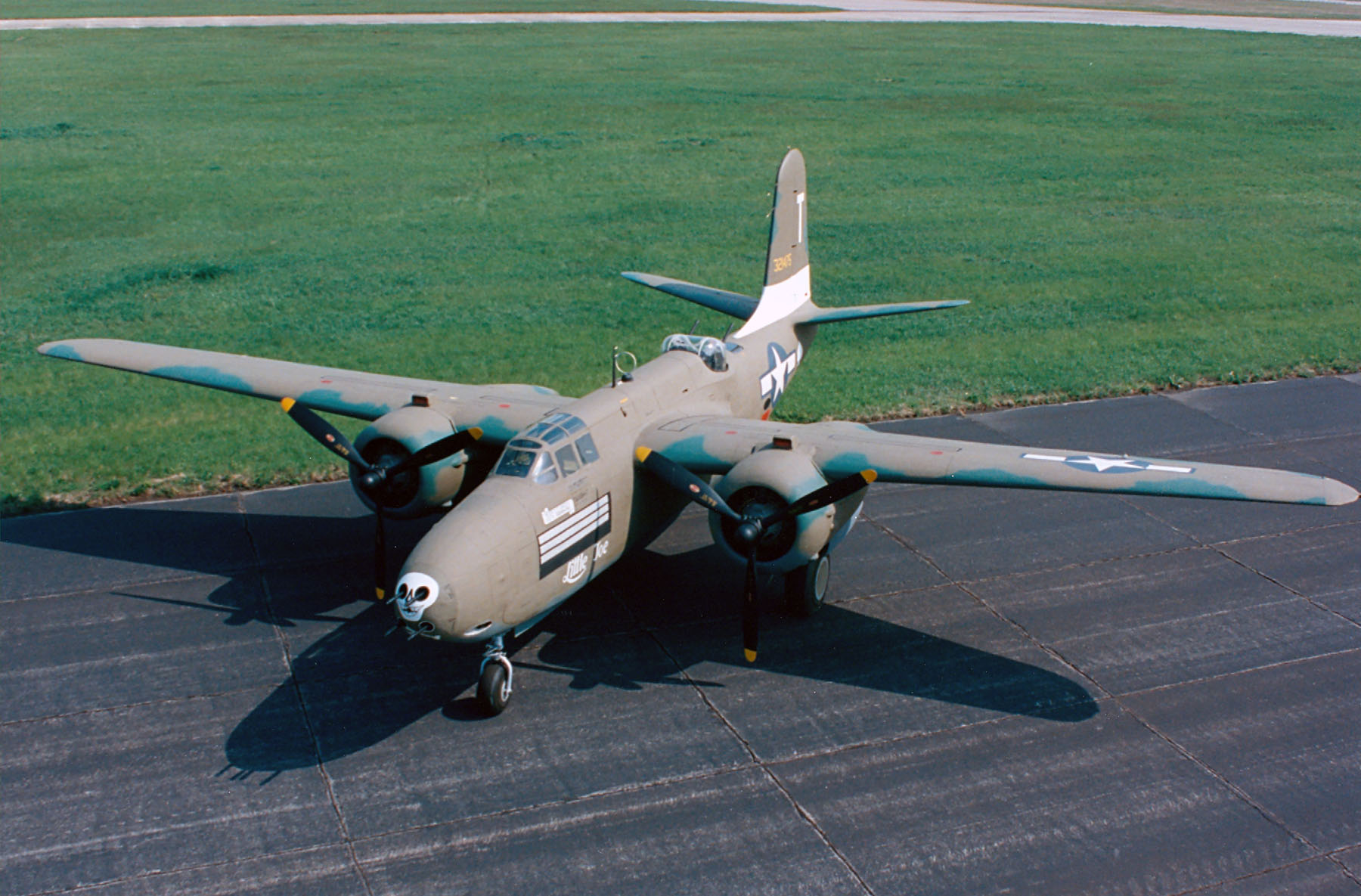 © 2016, Bryan R. Swopes