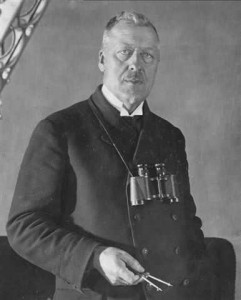 The rigid airship Graf Zeppelin, LZ 127, under the command of Dr. Hugo Eckener, departed Lakehurst Naval Air Station, New Jersey, 8 August 1929, heading east across the Atlantic Ocean on the first aerial circumnavigation by air. The flight was sponsored by publisher William Randolph Hearst, who had placed several correspondents aboard.
Graf Zeppelin was named after Ferdinand Adolf Heinrich August Graf von Zeppelin, a German general and count, the founder of the Zeppelin Airship Company. The airship was constructed of a lightweight metal structure covered by a fabric envelope. It was 776 feet (236.6 meters) long. Contained inside were 12 hydrogen-filled buoyancy tanks, fuel tanks, work spaces and crew quarters.
A gondola mounted underneath contained the flight deck, a sitting and dining room and ten passenger cabins. The LZ-127 was manned by a 36 person crew and could carry 24 passengers.
LZ-127was powered by five water-cooled, fuel injected 33.251 liter (2,029.1 cubic inches) Maybach VL-2 60° V-12 engines producing 570 horsepower at 1,600 r.p.m., each. Fuel was either gasoline or blau gas, a gaseous fuel similar to propane. The zeppelin's maximum speed was 80 miles per hour (128 kilometers per hour).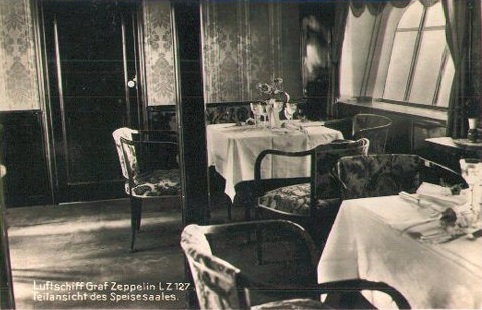 After refueling at the Kasumigaura Naval Air Station, Tokyo, Japan, Graf Zeppelin started east across the Pacific Ocean on 23 August, enroute to Los Angeles, California. This leg crossed 5,998 miles (9,653 kilometers) in 79 hours, 3 minutes. This was the first ever non-stop flight across the Pacific Ocean.
LZ 127 arrived at Mines Field (now, LAX) at 1:50 a.m., 26 August 1929. There were an estimated 50,000 spectators.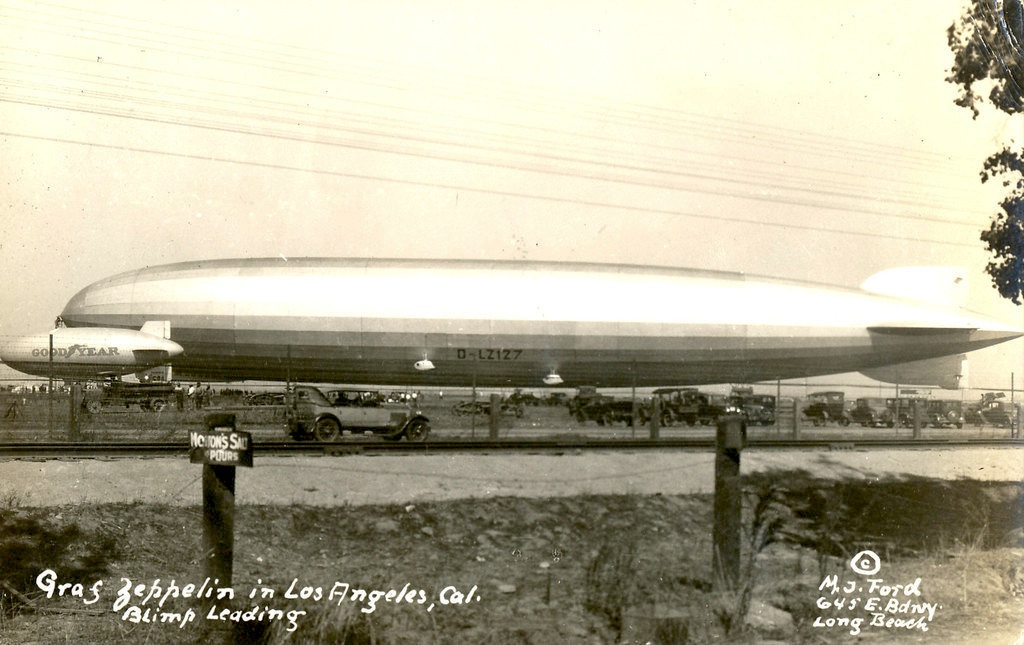 © 2017, Bryan R. Swopes