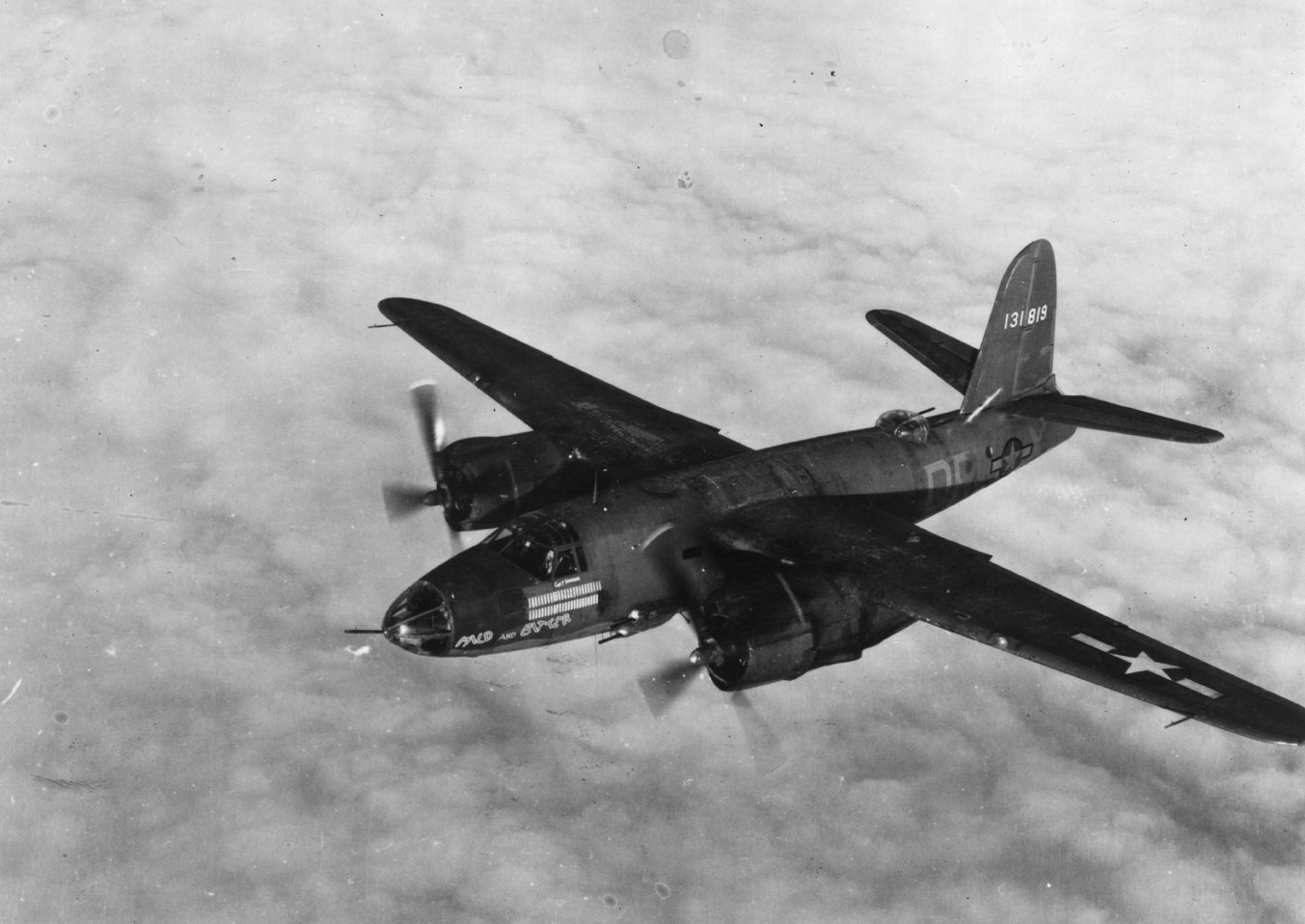 9 May 1944: A Martin B-26B Marauder of the 452nd Bombardment Squadron, 322 Bombardment Group, Ninth Air Force, named Mild and Bitter, landed at RAF Bury St. Edmunds, a military airfield in Suffolk, England. When its engines had stopped, it had  completed its second combat mission of the day: an attack against an enemy airfield at Évreaux-Fauville, in the Normandy region of France.
This was the one-hundredth combat mission flown by Mild and Bitter. It had flown 310 hours, 40 minutes in combat.
In those 100 missions, the airplane had never been forced to abort for mechanical reasons, it always came back with both of its engines running, never came back with its bomb load, and most importantly, of the 166 airmen who had flown aboard, none had ever been wounded or killed.
The bomber still had the two Pratt & Whitney Double Wasp engines which had been installed at the factory, having logged 449 hour, 30 minutes, total time since new (TTSN).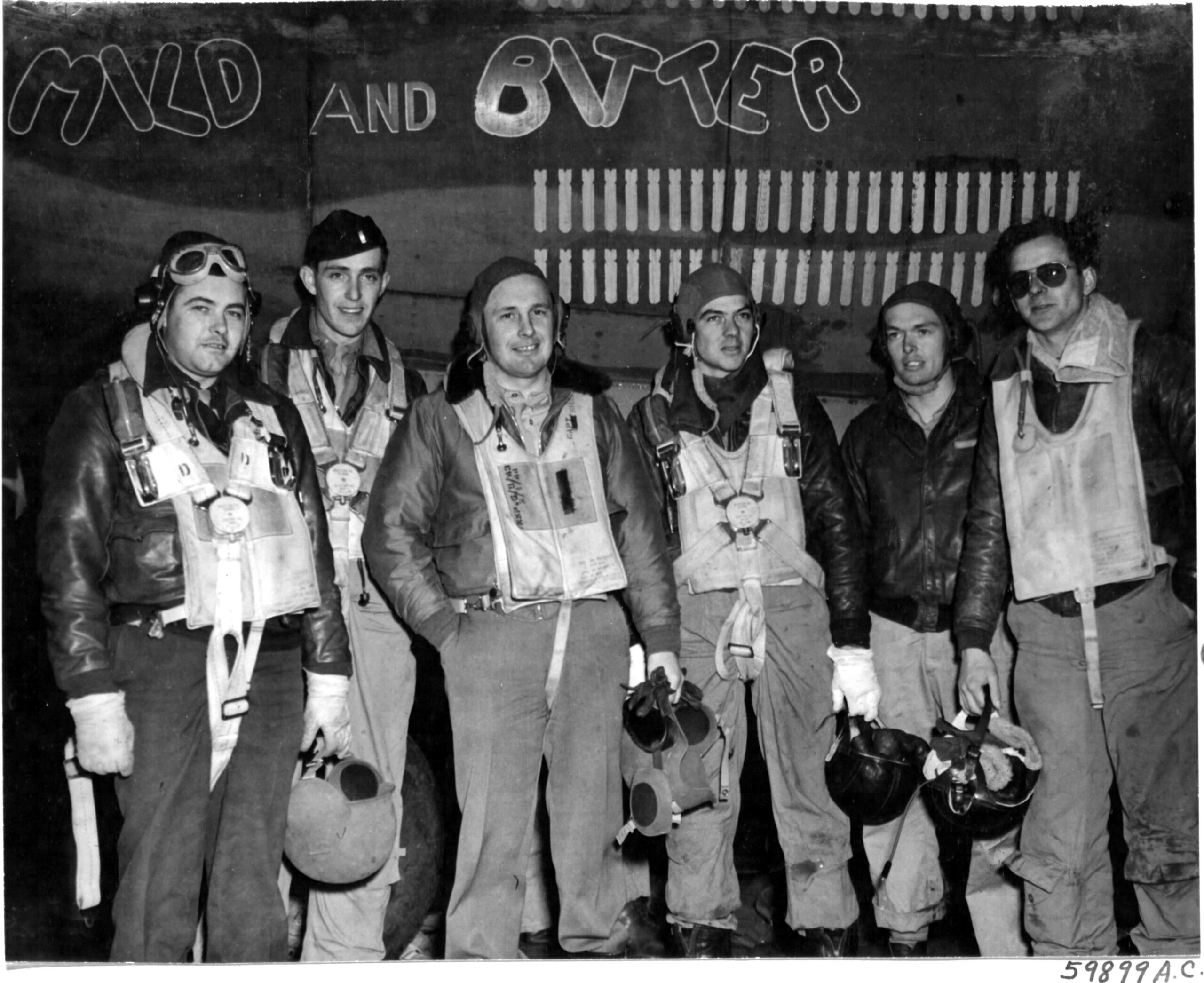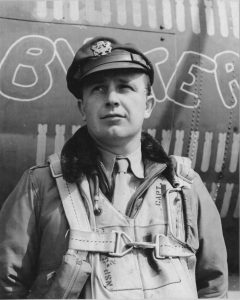 The flight crew for the Marauder's final mission was Captain Paul Shannon, aircraft commander; First Lieutenant Lee W. Rice, co-pilot; Second Lieutenant Harry R. Harp, bombardier/navigator; Staff Sergeant James K. Brandemihl, flight engineer and top turret gunner; Staff Sergeant Walter J. Bond, radio operator; and Sergeant Robert E. Johnson, tail gunner.
Following this last mission. 41-31819 was returned to the United States as part of a War Bonds tour. Following that, the B-26 was
". . . taken to Patterson Field for study. inspection, and possible salvage."
—Daily Hampshire Gazette Wed 26 July 1944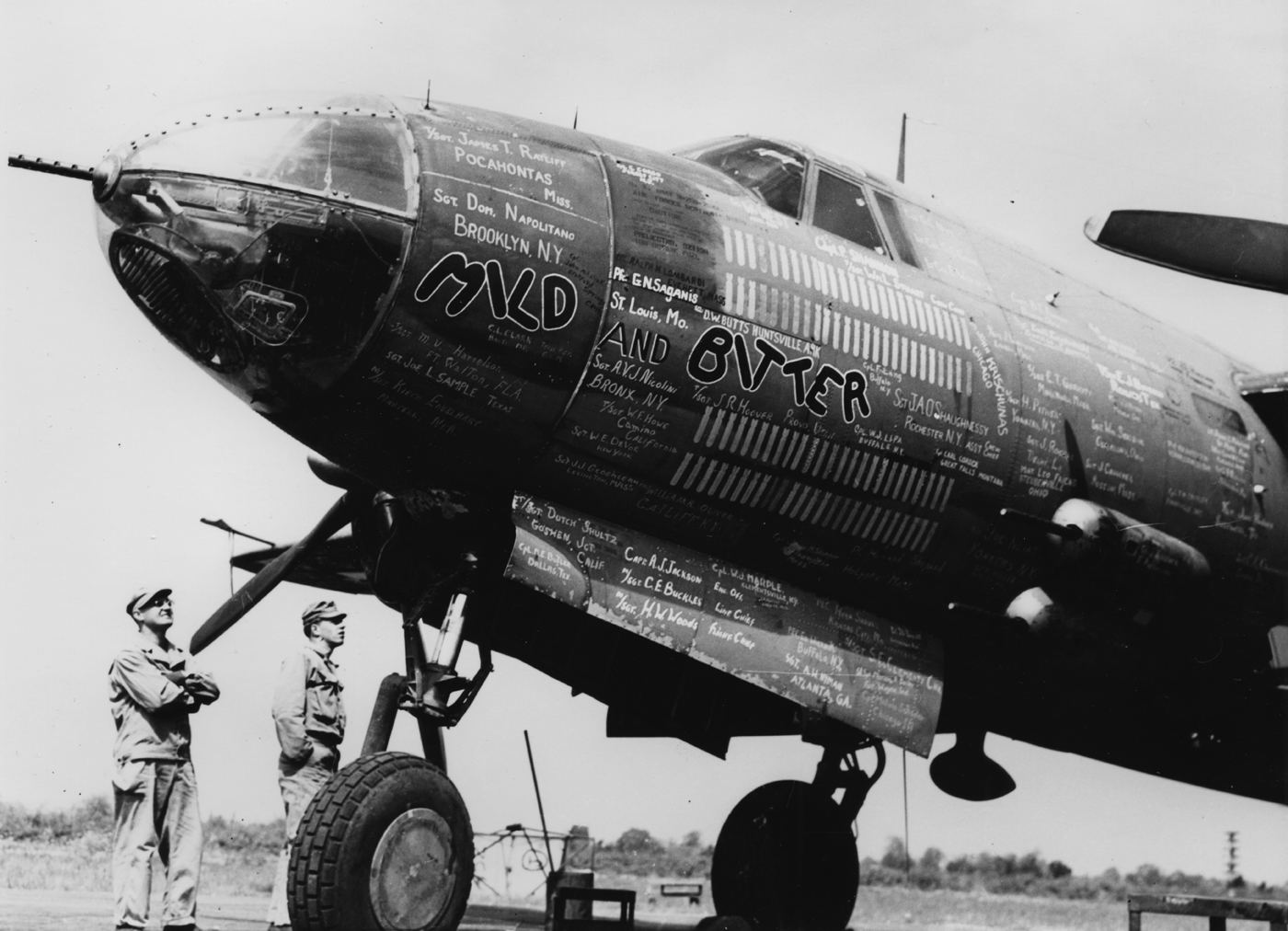 FIRST HUNDRED
     Just before dark, the sleek, fast B-26 Marauder circled her English air base and slipped in to a smooth landing. Technical Sergeant William L. Stuart, a taciturn, red-haired Texan, heaved an eloquent sigh, rubbed his grease-stained hands together, got out his tools and prepared to go to work.
     The ship rolling up to his dispersal station, the "Mild & Bitter," had just made history: she was back from her 100th combat mission. Sergeant Stuart, her crew chief, had sweated out every one of the 100 for her; now he would check her over and get her ready for Mission 101. "Mild & Bitter" thus joined the select company of famed warplanes of World War II—planes like the embattled Fortresses "Memphis Belle" and "Hell's Angels," and the R.A.F.'s Lancaster "S for Sugar."
Quiet Type
     But "Mild & Bitter" had no record of hair-raising escapes. Her saga was one of good luck and almost monotonous efficiency. She had lugged 166 different airmen to battle; 26 were decorated, but not one got a Purple Heart. During her robust career she acquired some 50 flak holes, but never any damage that Bill Stuart and his ground crew could not repair overnight.
     On her first combat flight, last July 28, she led a sweep over Abbeville; the 100th mission was to bomb an airfield at Evreux, near Paris. In between she had taken the targets as they came; power plants, E-boat pens, air bases, all around France up to Holland and back. She still had her original Pratt & Whitney, 2000 Hp engines. No one had picked any soft spots for the ship, even when she neared her record. Her last two missions were done between dawn and sunset, her last four in 36 hours.
Successful Type
     Ninth Air Force men were proud of "Mild & Bitter," proud also that her performance so well underlined the striking success in the European Theater of the whole B-26 Marauder type. Once regarded by many airmen as a hot and dangerous aircraft, the B-26 has proved to be the outstanding medium bomber of the European air war. Its combat losses (less than 0.3%) are the lowest in the theater.
     Crew Chief Stuart (who named the plane after hearing Englishmen ordering their pints of mild & bitter in a local pub) tried hard to think of something spectacular that had happened to the ship. On one raid, it is true, a burst of flak fountained up right through the open bomb bay. Hot steel fragments rattled against cold steel bombs with a hellish din. But nothing happened.
     The record of the B-26 is equally good in all other theaters of operations.
—TIME Magazine, 22 May 1944, reprinted in Pilot Training Manual for the B-26, Headquarters, AAF, Office of Flying Safety, Page 7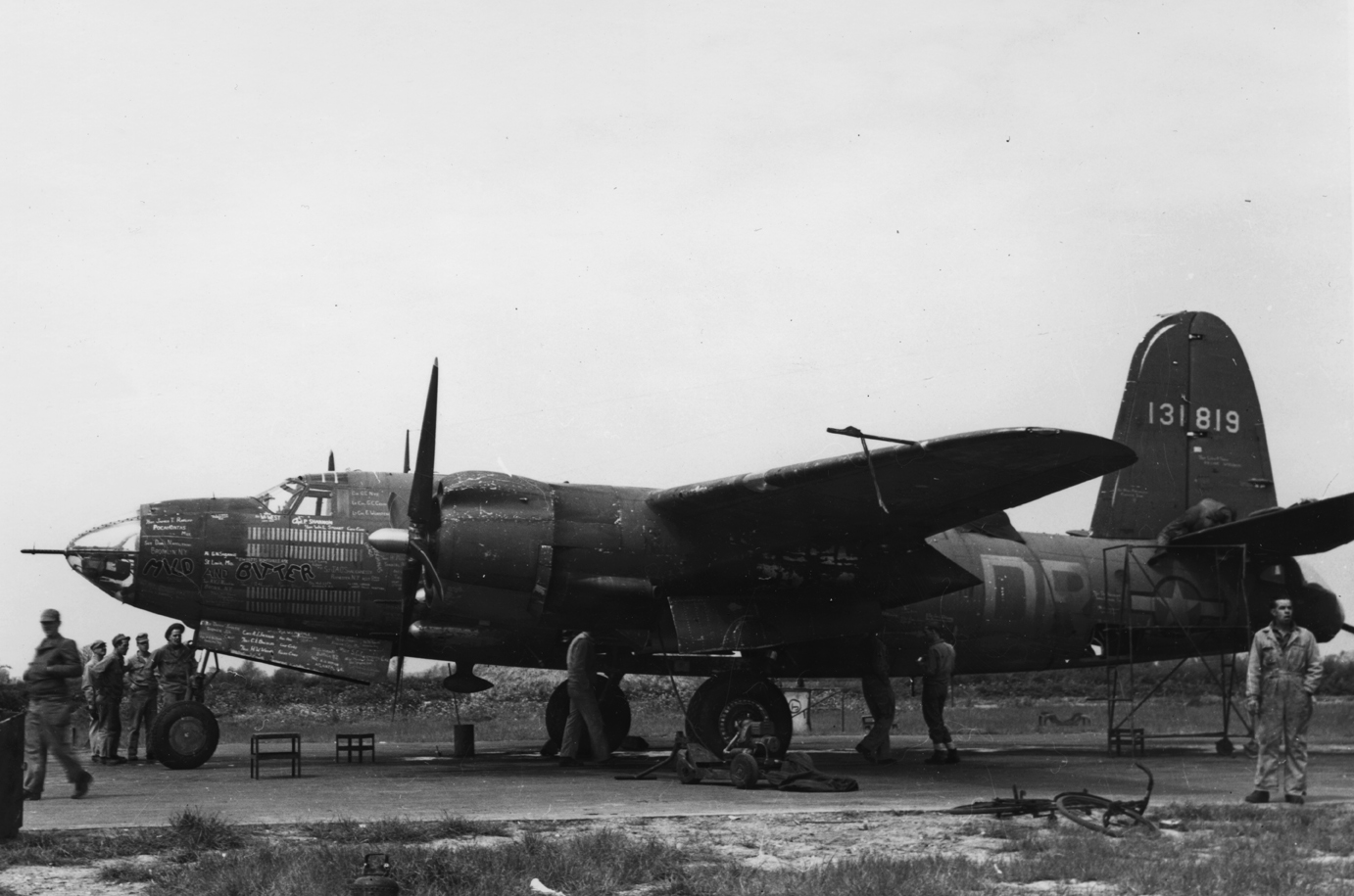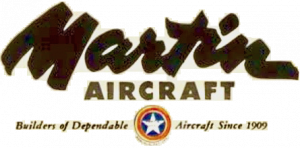 Mild and Bitter was a Martin B-26B-25-MA Marauder twin-engine medium bomber, U.S. Army Air Forces serial number 41-31819. It had been built by the Glenn L. Martin Company at Middle River, Maryland, in 1943. It was 58 feet, 2 inches (17.729 meters) long, with a wingspan of 71 feet, 0 inches (21.641 meters), and overall height of 21 feet, 6 inches (6.553 meters). The wings had a total area of 664.1 square feet (61.7 square meters). Their angle of incidence was 3° 30′ and they had 1° 17′ dihedral. The stabilizer had a span of 28 feet, 0 inches (8.534 meters), with -5° incidence and 8° dihedral. The bomber had an empty weight of 24,000 pounds (10,886 kilograms) and gross weight of 37,000 pounds (16,783 kilograms).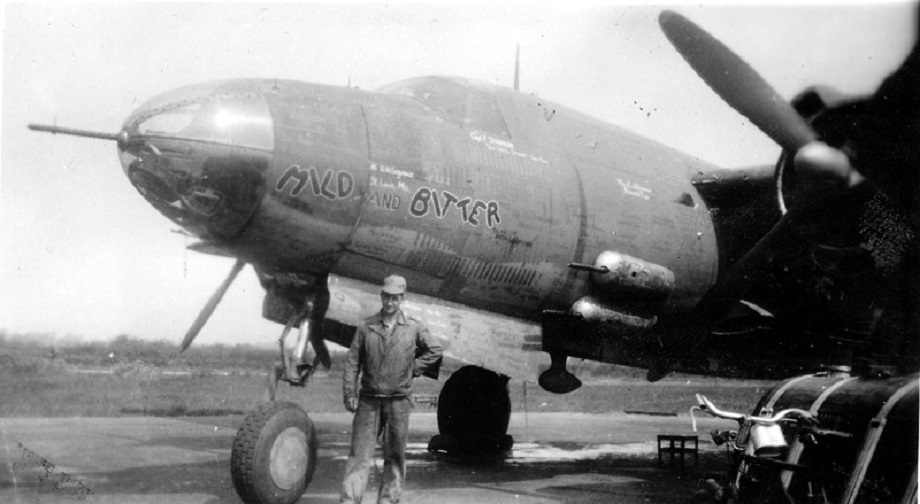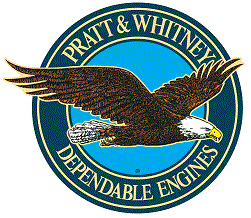 The B-26B-25-MA was powered by two air-cooled, supercharged, 2,804.461-cubic-inch-displacement (45.956 liter), Pratt & Whitney Double Wasp 2SB-G (R-2800-41) two-row, 18-cylinder radial engines with a compression ratio of 6.65:1. The R-2800-41 had a Normal Power rating of 1,600 horsepower at 2,400 r.p.m. to 5,700 feet (1,737 meters), and 1,450 horsepower at 2,400 r.p.m. at 13,000 feet (3,962 meters). Its Takeoff Power rating was 2,000 horsepower at 2,700 r.p.m. The Military Power rating was the same as Takeoff Power up to 2,700 feet (823 meters), and 1,600 horsepower at 2,700 r.p.m. to 13,500 feet (4,115 meters). They turned 13 foot, 6 inch (4.115 meter) diameter four-bladed Curtiss Electric constant-speed, full-feathering propellers through a 2:1 gear reduction. The R-2800-41 was 6 feet, 3.72 inches (1.923 meters) long, 4 feet, 4.50 inches (1.334 meters) in diameter, and weighed 2,300 pounds (1,043 kilograms).
The B-26B had a maximum speed of 270 miles per hour (435 kilometers per hour) at Sea Level, and 282 miles per hour (454 kilometers per hour) at 15,000 feet (4,572 meters). The airplane's service ceiling was 21,700 feet (6,614 meters). It's maximum ferry range was 2,850 miles (4,587 kilometers).
The B-26B was armed with 11 air-cooled Browning AN-M2 .50-caliber machine guns. One was at the nose on a flexible mount, two fixed guns were on each side of the nose in "blister packs," there were two flexible guns in the waist. A Martin 250CE power-operated dorsal gun turret had two, as did the Bell Type M-6 hydraulically-operated gun mount in the tail.
A maximum of four 2,000 pound (907 kilograms) bombs could be carried in the bomb bay.
When the B-26 entered service, it quickly gained a reputation as a dangerous airplane and was called "the widowmaker." The airplane had relatively short wings with a small area for its size. This required that landing approaches be flown at much higher speeds than was normal practice. With one engine out, airspeed was even more critical. Some changes were made, such as a slight increase on wingspan and the size of the vertical fin and rudder, and an emphasis was made on airspeed control during training. The Marauder had the lowest rate of combat losses of any American bomber.
The Glenn L. Martin Co. produced 5,288 Marauders between 1941–1945. It served in the Pacific, Mediterranean and European combat areas. When it was removed from service at the end of World War II, the "B-26" designation was reassigned to the Douglas A-26 Invader, a twin-engine light bomber.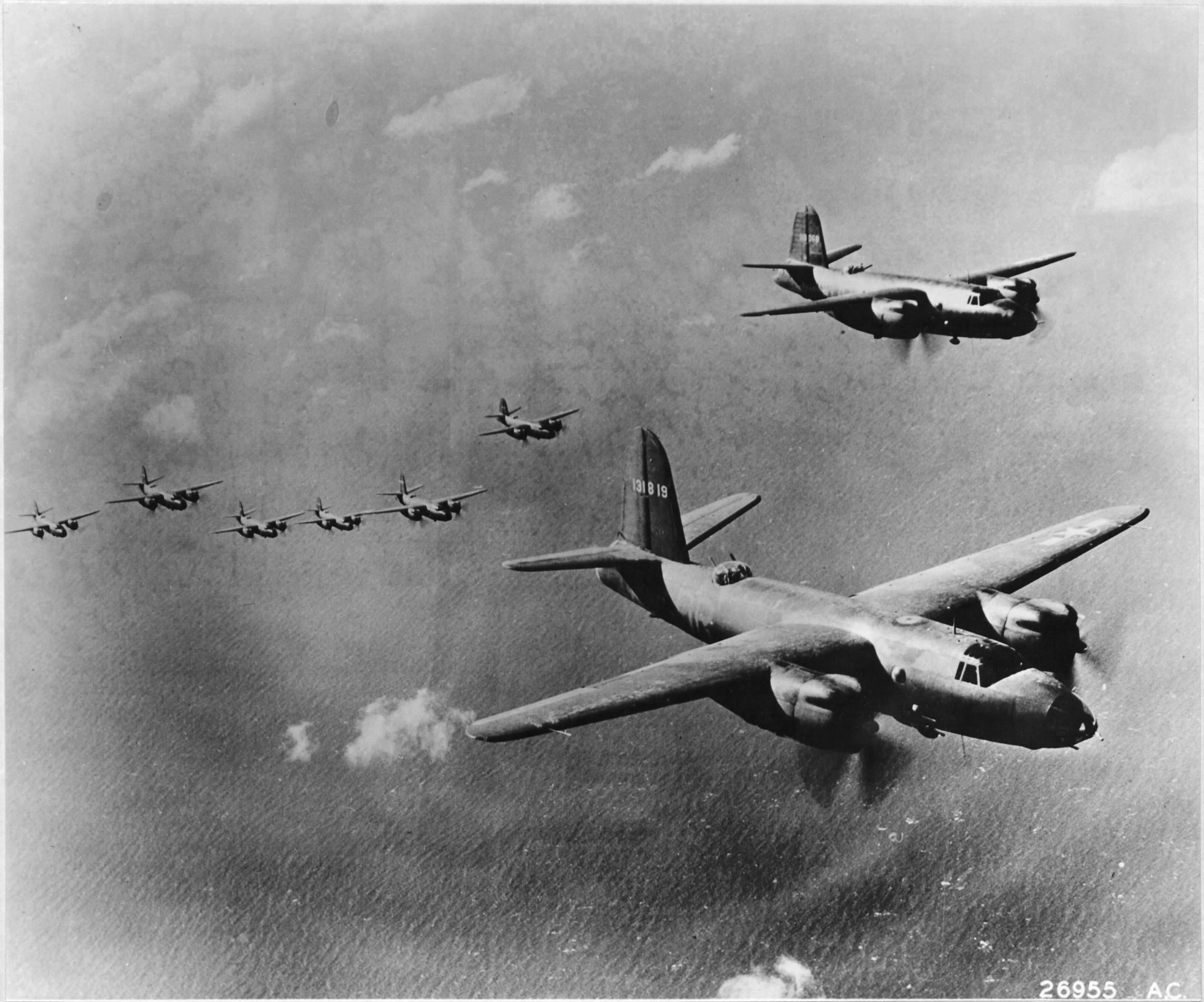 © 2019, Bryan R. Swopes