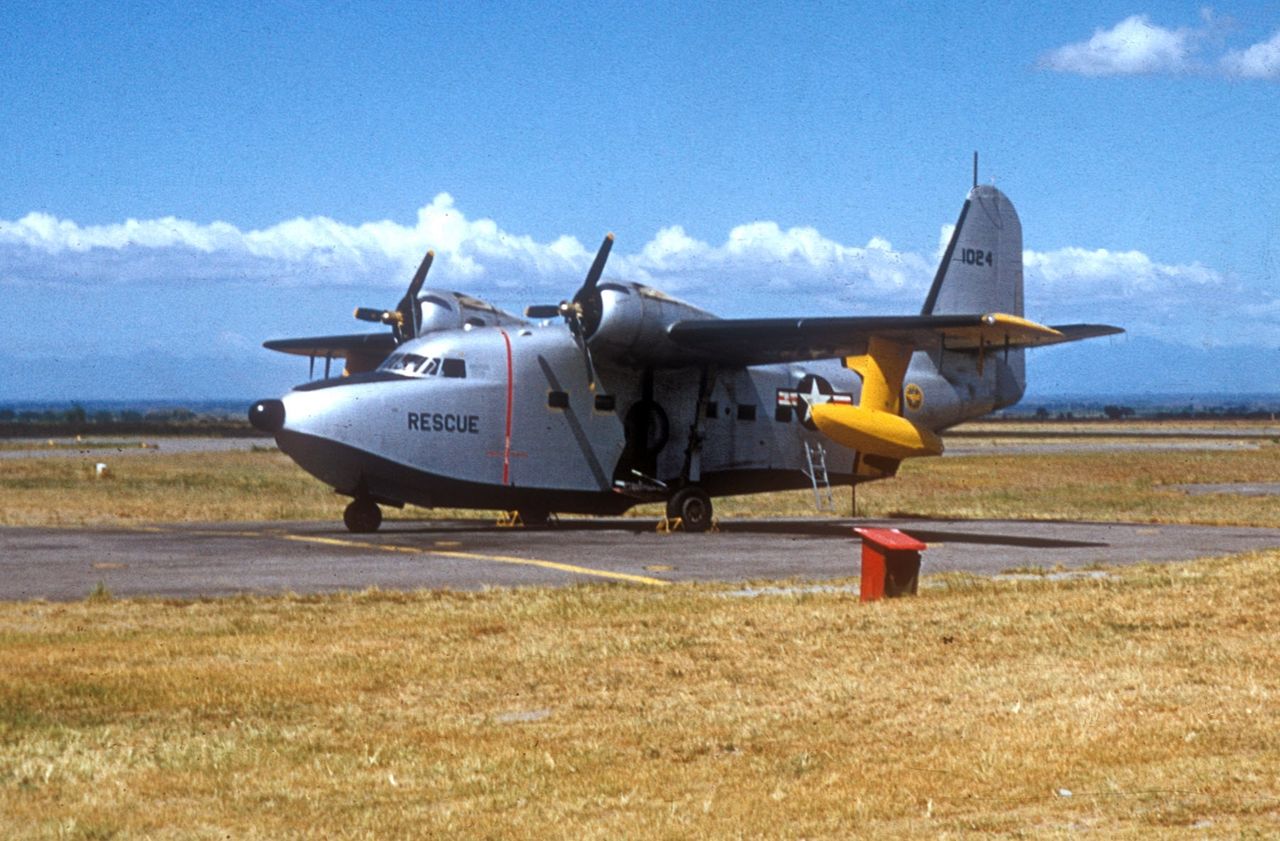 5 August 1950: The first rescue of a downed airman by a flying boat during the Korean War occurred when Ensign Glenn T. Farnsworth, United States Navy, a pilot of VF-113 ("Stingers") from the aircraft carrier USS Philippine Sea (CV-47) was forced to ditch in the ocean following an air attack on North Korea.
On VF-113's first combat mission of the war, Ensign Farnsworth's Vought F4U-4B Corsair, Bureau Number 63018, was damaged in a mid-air collision with another Corsair, Bu. No. 63938, piloted by Ensign John F. Kail, USN. Ensign Kail's F4U crashed and he was killed. Unable to gain sufficient altitude to bail out, Farnsworth elected to ditch his Corsair into the Yellow Sea, approximately 15 miles south of Kunsan Air Base. Kunsan had been captured by North Korean soldiers just over three weeks earlier.
Other aircraft of VF-113 called for rescue for the downed pilot. The Rescue Coordination Center in Japan contacted a flying boat, call sign "Dumbo", and directed it to the scene. The Grumman SA-16A Albatross, a twin-engine amphibian of Detachment E, 5th Air Rescue Squadron, under the command of Captain Charles E. Schroeder, United States Air Force, along with an escort of three North American F-51 Mustang fighters, proceeded to the area. Schroeder landed on the water to pick up Ensign Farnsworth.
After his rescue, Ensign Farnsworth said  "It was a smooth operation. I was confident all the time I was in the water that I would be picked up, but I was mighty glad to see those U.S. Air Force planes out there." He returned to duty with VF-113. Glenn Farnsworth was awarded the Distinguished Flying Cross for his service with VF-113, 5 August 1950–1 December 1950.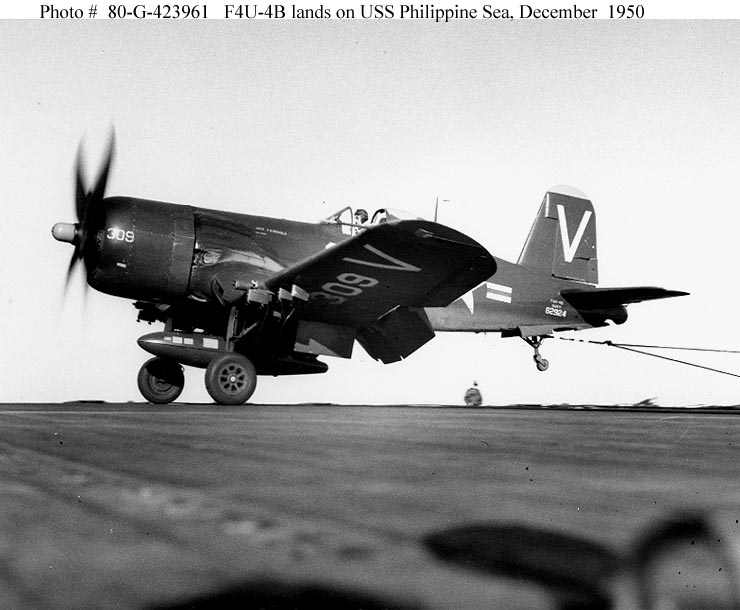 © 2015, Bryan R. Swopes