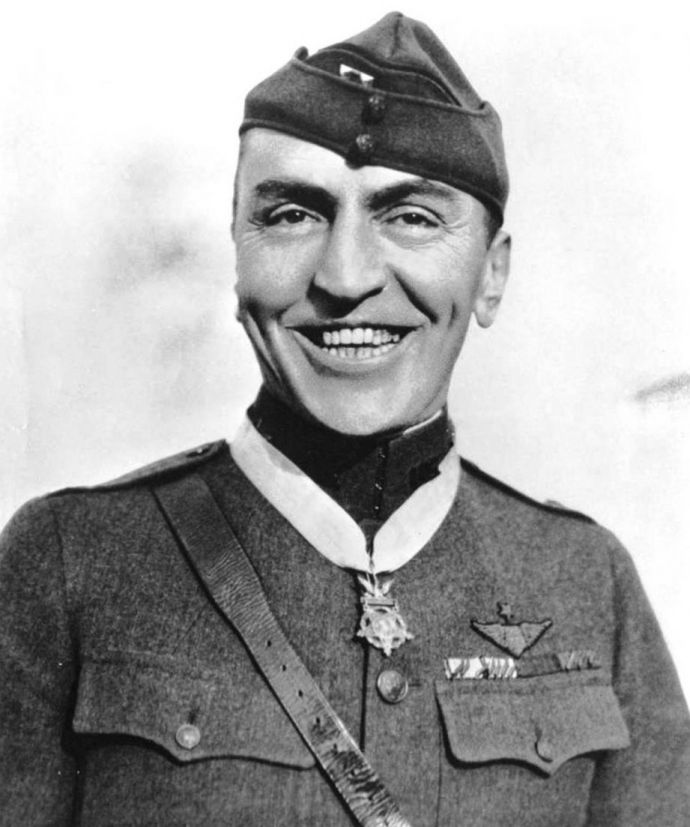 The President of the United States
in the name of The Congress
takes pleasure in presenting the
Medal of Honor
to
EDWARD V. RICKENBACKER 

Rank and organization: First Lieutenant, 94th Aero Squadron, Air Service.
Place and date: Near Billy, France, 25 September 1918.
Entered service at: Columbus, Ohio. Born: 8 October 1890, Columbus, Ohio.
G.O. No.: 2, W.D., 1931.
Citation:
For conspicuous gallantry and intrepidity above and beyond the call of duty in action against the enemy near Billy, France, 25 September 1918. While on a voluntary patrol over the lines, 1st Lt. Rickenbacker attacked seven enemy planes (five type Fokker, protecting two type Halberstadt). Disregarding the odds against him, he dived on them and shot down one of the Fokkers out of control. He then attacked one of the Halberstadts and sent it down also.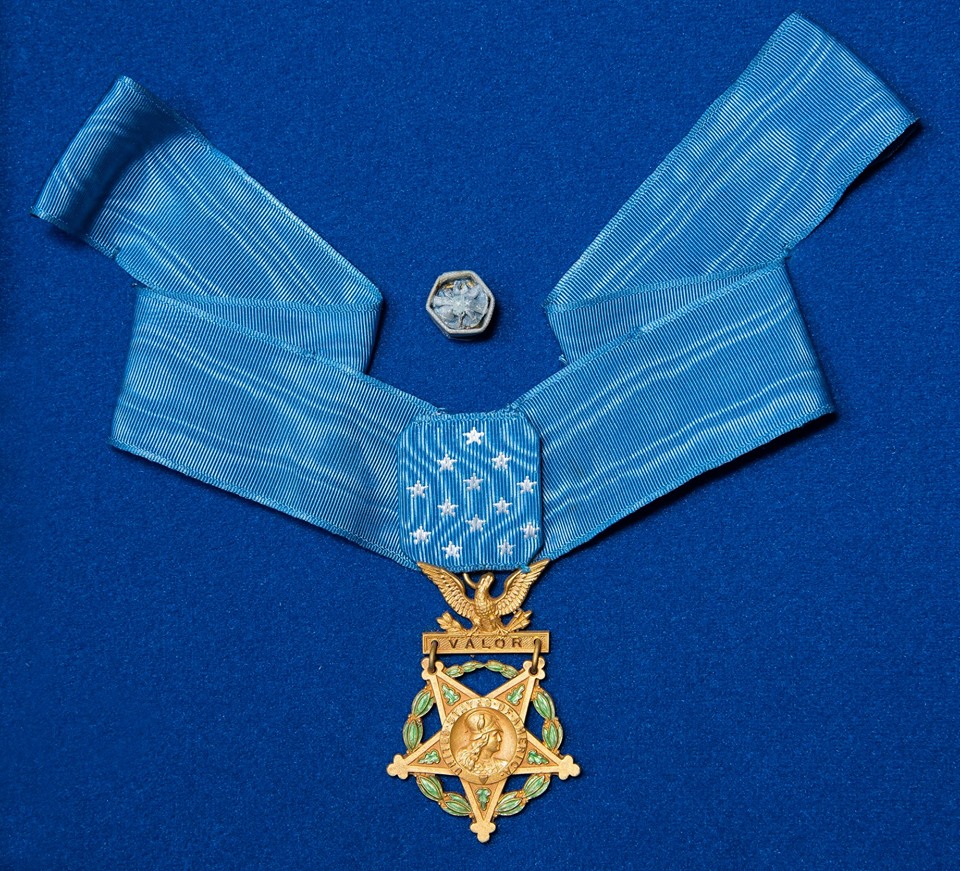 Edward Reichenbacher was born 8 October 1890 at Columbus, Ohio. He was the third of seven children of Wilham and Elizabeth Reichenbacher, both immigrants to America from Switzerland. His formal education ended with the 7th grade, when he had to find work to help support the family after the death of his father in 1904. He worked in the automobile industry and studied engineering through correspondence courses. Reichenbacher was a well known race car driver and competed in the Indianapolis 500 race four times. He was known as "Fast Eddie."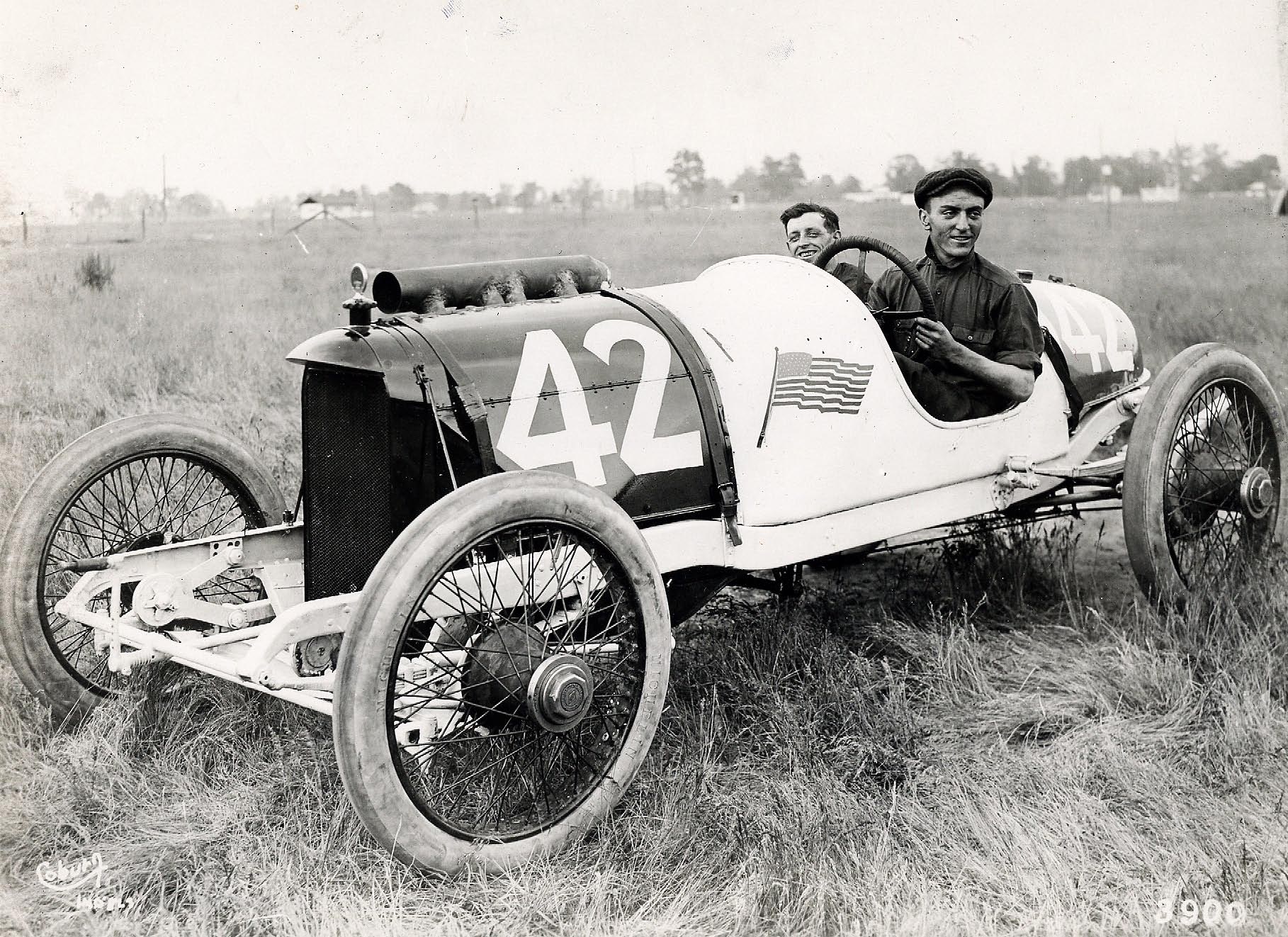 With the anti-German sentiment that was prevalent in the United States during World War I, Reichenbacher felt that his Swiss surname sounded too German, so he changed his name to "Rickenbacker." He thought that a middle name would sound interesting and selected "Vernon."
The United States declared war against Germany in 1917. Edward Vernon Rickenbacker enlisted in the Aviation Section, Signal Corps, United States Army, at New York City, 28 May 1917. He was appointed a sergeant, 1st class, on that date. After arriving in France, Sergeant Rickenbacker served as a driver for General John Pershing.
On 10 October 1917, Sergeant Rickenbacker was honorably discharged to accept a commission as a 1st lieutenant. Two weeks later, Lieutenant Rickenbacker was promoted to the rank of captain. He was assigned to 3rd Aviation Instruction Center, Issoudun, France, until 9 April 1918, and then transferred to the 94th Aero Squadron as a pilot.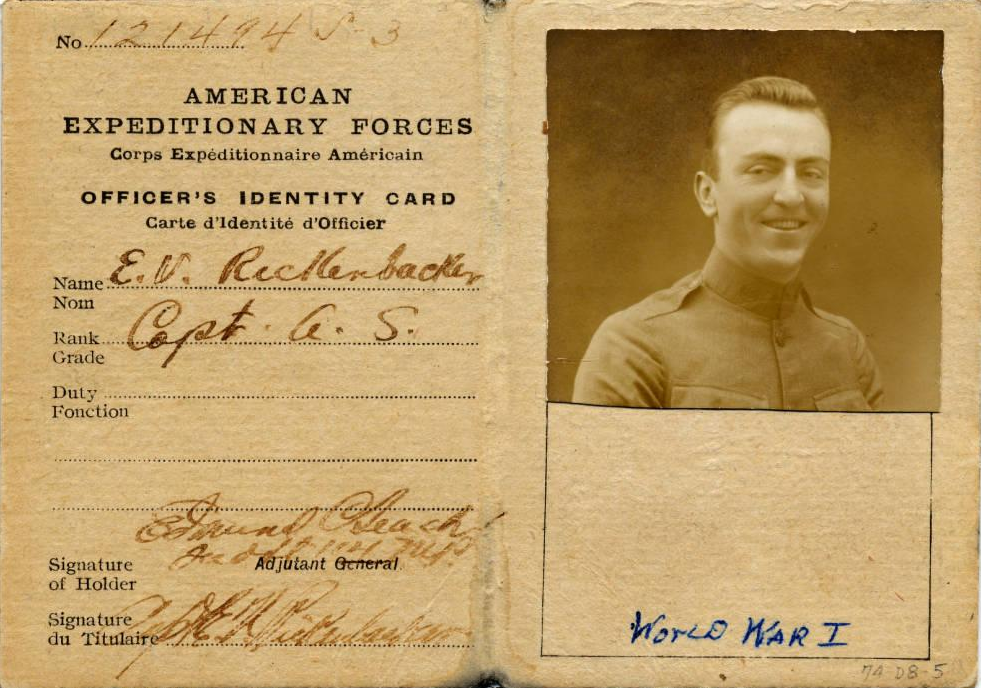 Captain Rickenbacker served with the American Expeditionary Forces in France, and served during the following campaigns: Champagne-Marne, Aisne-Marne, Oise-Aisne, St. Mihiel, Meuse-Argonne. Between 29 April and 30 October 1918, Rickenbacker was officially credited with 26 victories in aerial combat, consisting of 20 airplanes and 6 balloons. He shot down the first six airplanes while flying a Nieuport 28 C.1, and the remainder with a SPAD S.XIII C.1., serial number S4253.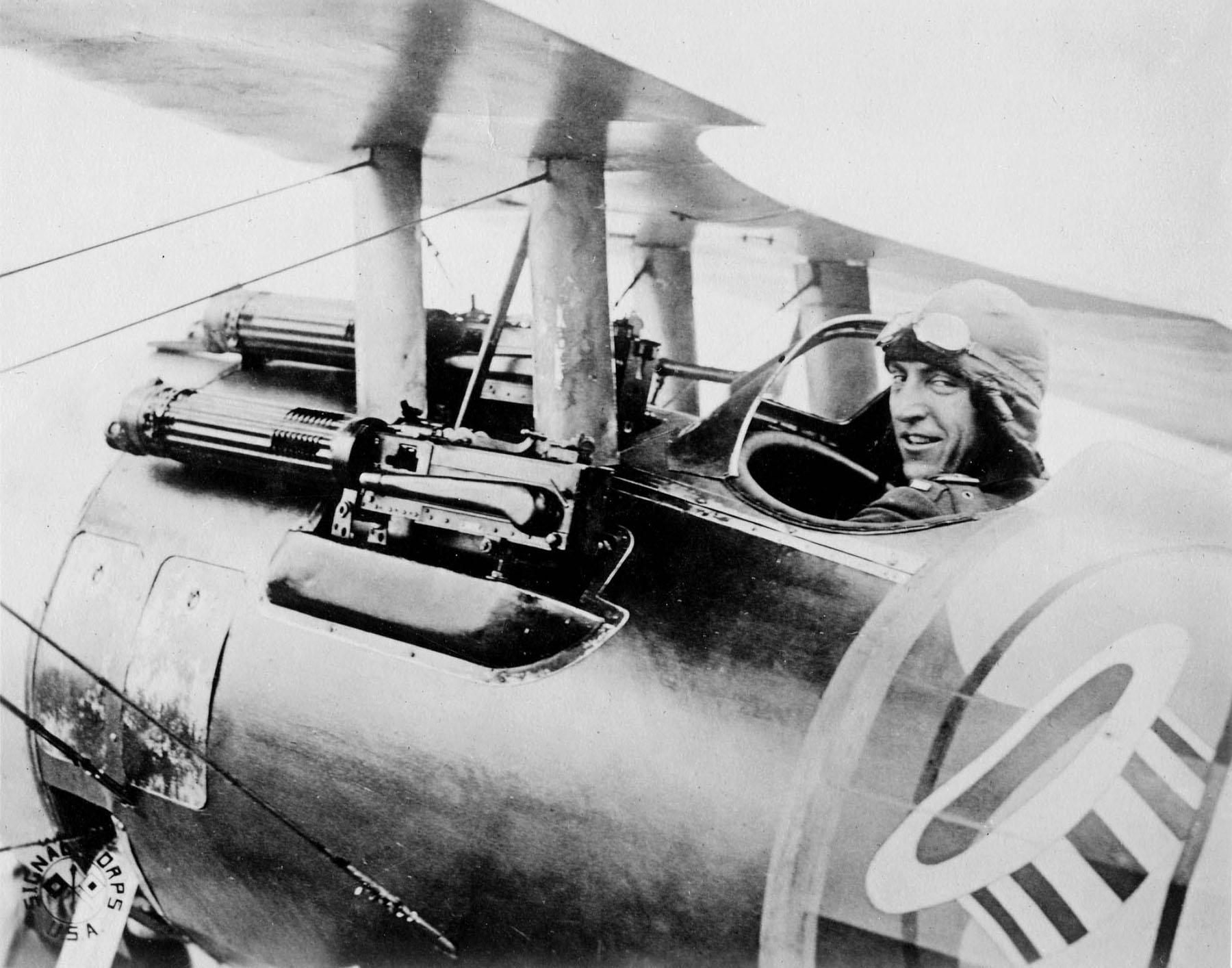 Rickenbacker was awarded the Distinguished Service Cross with seven bronze oak leaf clusters (eight awards). France named him a Chevalier de la légion d'honneur and twice  awarded him the Croix de Guerre with Palm.
Eddie Rickenbacker is quoted as saying, "Courage is doing what you're afraid to do. There can be no courage unless you're scared."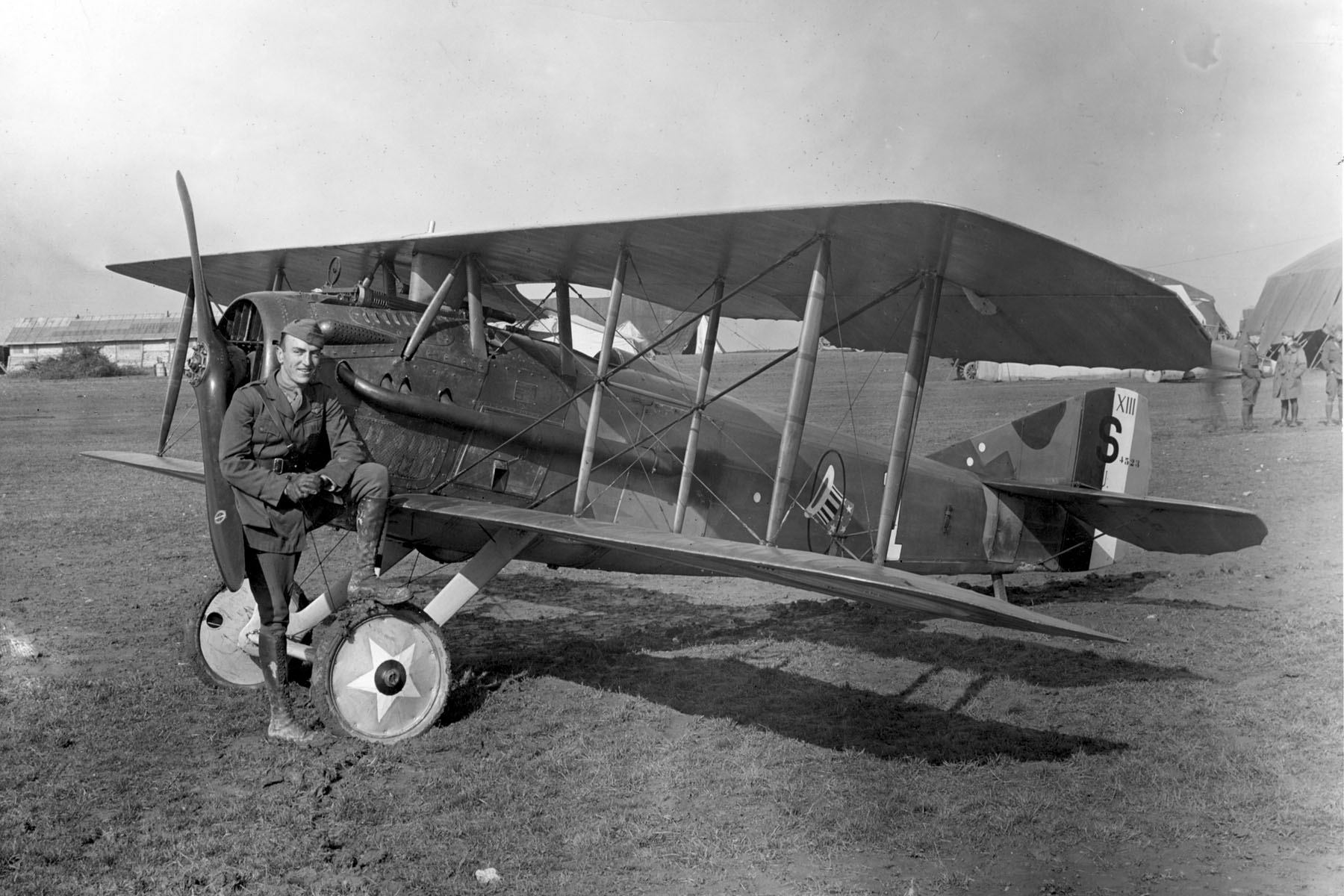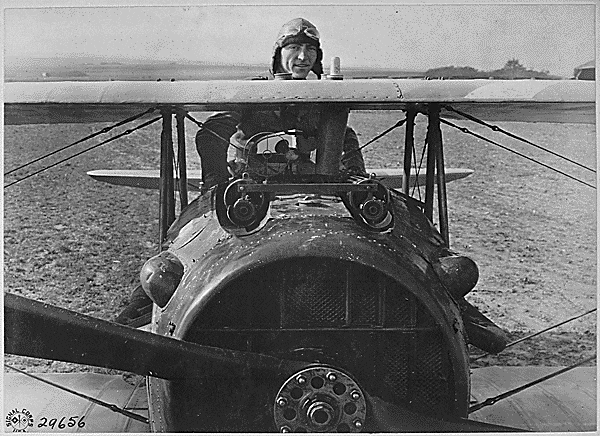 In 1930, after Charles A. Lindbergh, Commander Richard E. Byrd, Jr., and Warrant Officer Floyd Bennett had each been awarded the Medal of Honor for valorous acts during peacetime, the 71st Congress of the United States passed a Bill (H.R. 325): "Authorizing the President of the United States to present in the name of Congress a congressional medal of honor to Captain Edward V. Rickenbacker."
In a ceremony at Bolling Field, the headquarters of the U.S. Army Air Corps, 6 November 1930, the Medal of Honor was presented to Captain Rickenbacker by President Herbert Hoover. President Hoover remarked,
"Captain Rickenbacker, in the name of the Congress of the United States, I take great pleasure in awarding you the Congressional Medal of Honor, our country's highest decoration for conspicuous gallantry and intrepidity above an beyond the call of duty in action. At a stage in the development of aviation when you were achieving victories which made you the universally recognized 'Ace of Aces' of the American forces. Your record is an outstanding one for skill and bravery, and is a source of pride to your comrades and your countrymen.
"I hope that your gratification in receiving the Medal of Honor will be as keen as mine in bestowing it. May you wear it during many years of happiness and continued service to your country."
In 1920, Rickenbacker founded the Rickenbacker Motor Company, which produced the first automobile with four wheel brakes.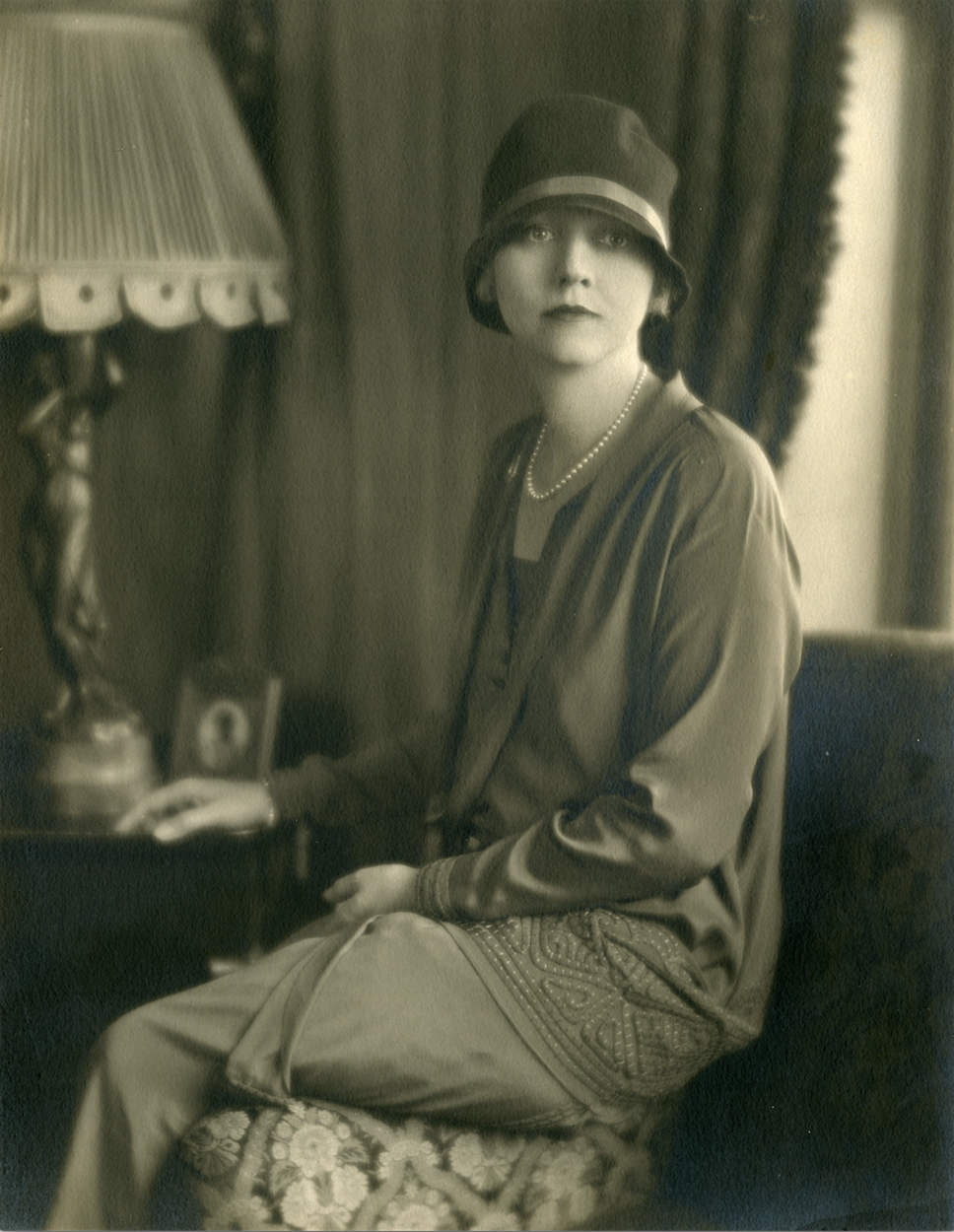 Eddie Rickenbacker married Adelaide Pearl Frost (formerly, the second Mrs. Russell Durant) at Greenwich, Connecticut, 16 September 1922. They would later adopt two children.
From 1927 to 1945, he owned the Indianapolis Motor Speedway. In 1938, he bought Eastern Air Lines, which he had operated for General Motors since 1935. He was the chief executive officer (CEO) until 1959, and remained chairman of the board of directors until 1963.
In 1941, Rickenbacker was gravely injured in the crash of an Eastern Air Lines DC-3 aboard which he was a passenger. He barely survived.
During World War II, Rickenbacker was requested by Secretary of War Henry Stimson to undertake several inspection tours in the United States, England, the Pacific and the Soviet Union. While enroute to Canton Island from Hawaii, 21 October 1942, the B-17D Flying Fortress that he was traveling aboard missed its destination due to a navigation error. The bomber ran out of fuel and ditched at sea. The survivors drifted in two small life rafts for 21 days before being rescued. All credited the leadership of Rickenbacker for their survival.
Rickenbacker was a member of the National Advisory Committee on Aeronautics, the predecessor of NASA.
Edward Vernon Rickenbacker died of heart failure at Neumünster Spital, Zollikerberg, Zürich, Switzerland, at 4:20 a.m., 23 July 1973. He was 82 years, 10 months of age.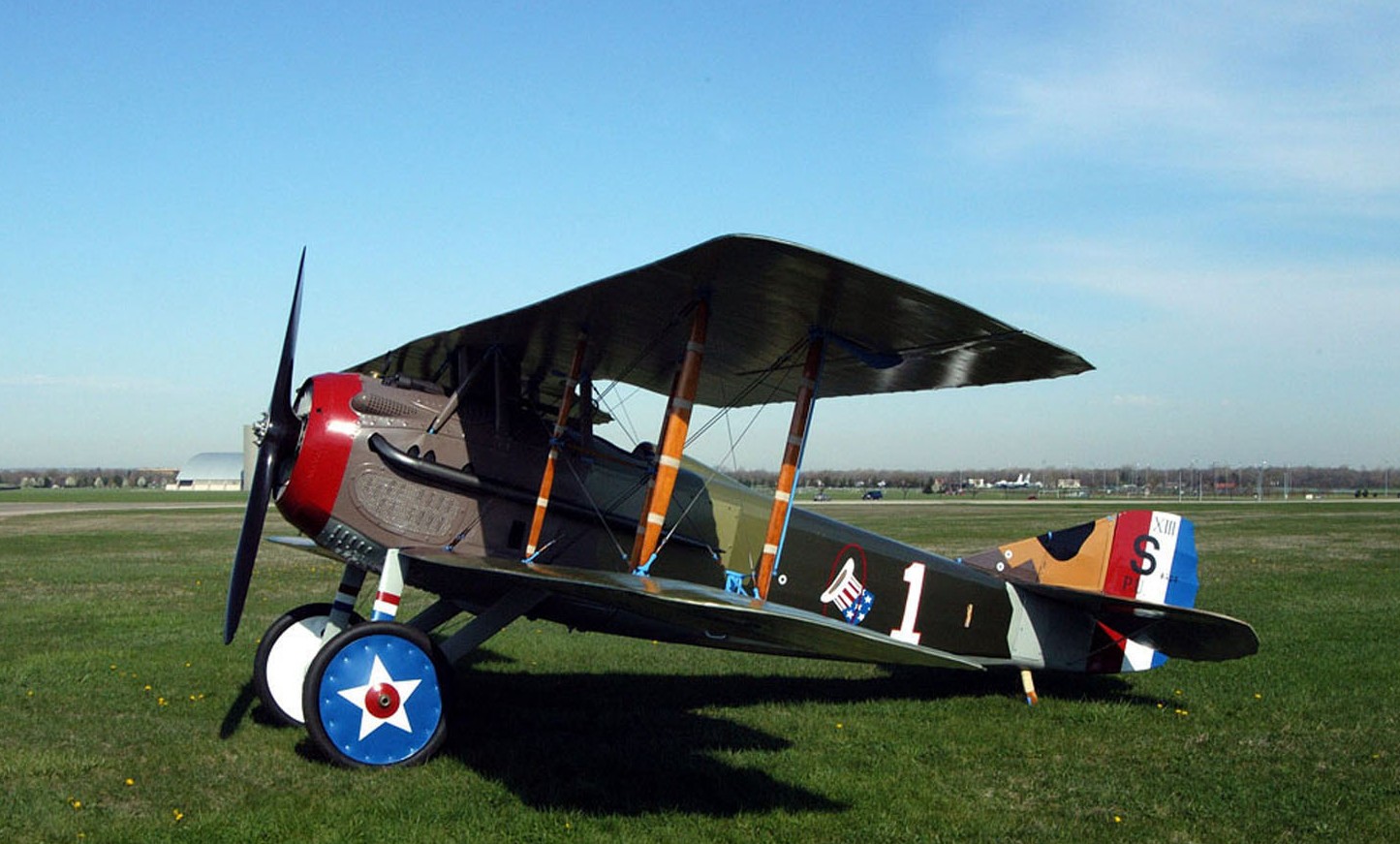 © 2016, Bryan R. Swopes