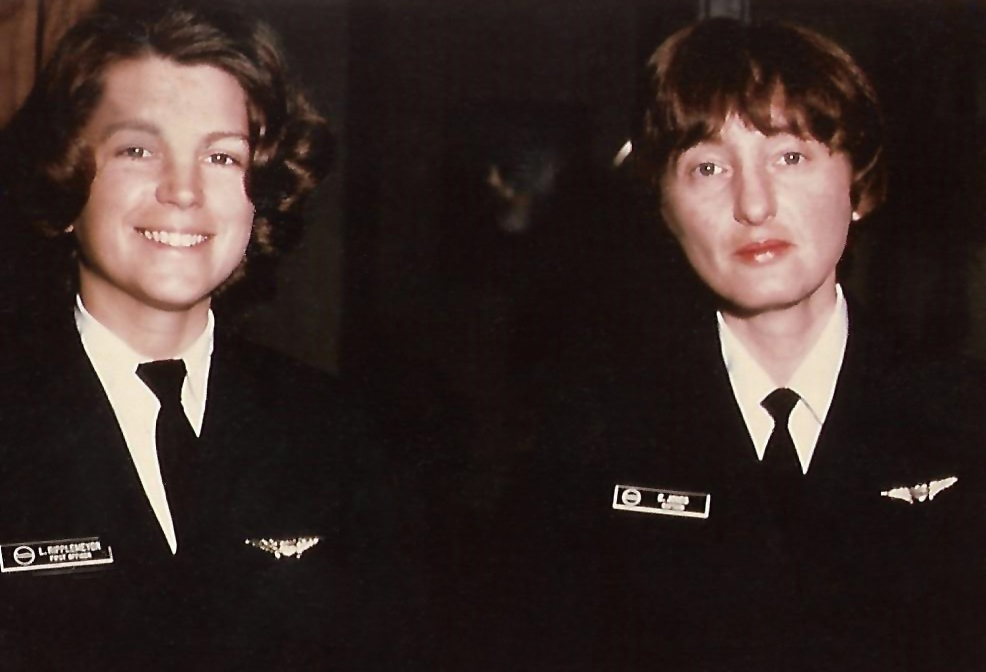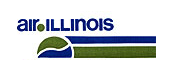 30 December 1977: Captain Emilie Jones and First Officer Lynn Ripplemeyer of Air Illinois, a commuter airline based at Carbondale, Illinois, were assigned as the flight crew of a de Havilland Canada DHC-6 Twin Otter. Their flight originated at Southern Illinois Airport (MDH) at Carbondale, flew to St. Louis, Missouri (STL), and  then on to Quincy Regional Airport (UIN), Quincy, Illinois. The return flight was UIN-STL-MDH. They flew two complete trips on that day.
This was the first time that an all-female crew flew a scheduled flight for a United States airline.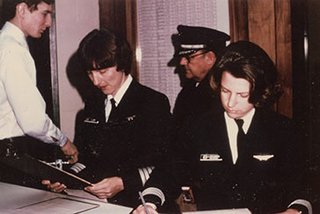 Their airliner was a 1969 de Havilland Canada DHC-6 Twin Otter Series 200, N3257, serial number 192. The Twin Otter is a twin-engine light transport with a strut-braced high wing and fixed tricycle landing gear. The airplane can be flown with on or two pilots and can carry a maximum of 20 passengers. The Series 200 is 51 feet, 9 inches (15.777 meters) long, with a wingspan of 65 feet, 0 inches (19.812 meters) and height of 19 feet, 6 inches (5.944 meters). The wing has an area of 420 square feet (39.02 square meters). The wing has 3° dihedral. There is no sweep. The airplane has an empty weight of 5,850 pounds (2,654 kilograms), and maximum takeoff weight (MTOW) of 11, 566 pounds (5,246 kilograms).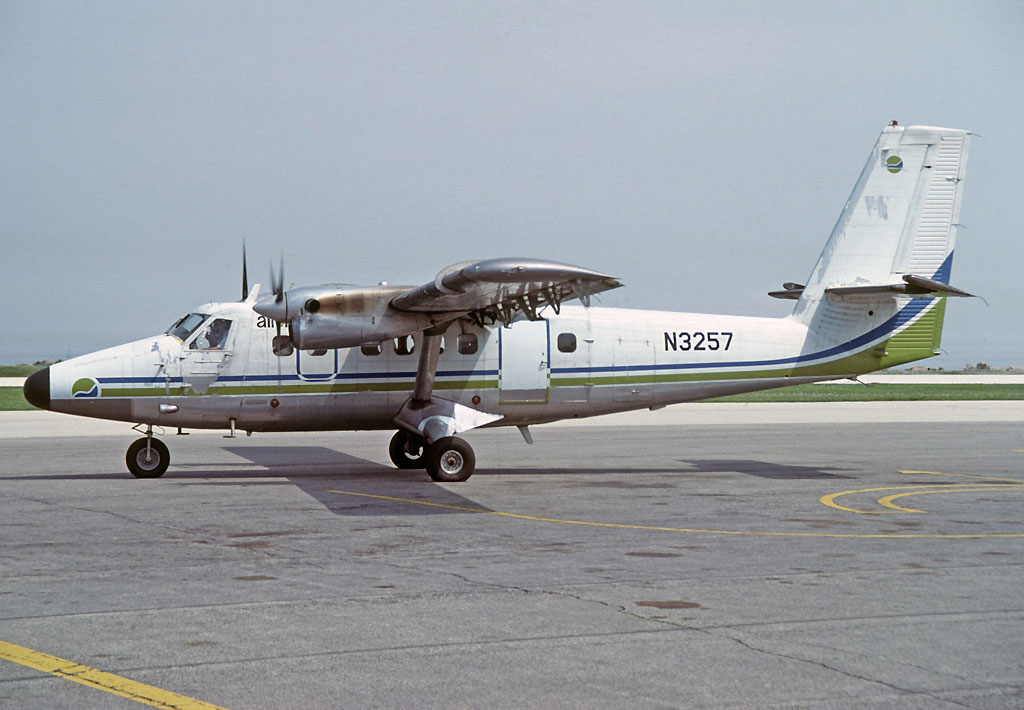 The DHC-6 Series 100 and 200 were powered by two United Aircraft of Canada Limited PT6A-20 turboprop engines. The PT6A-20 has a three-stage axial-flow, single-stage centrifugal flow compressor section, and single-stage turbine. Its maximum takeoff power rating is 550 shaft horsepower at 38,000 r.p.m. N2, (2,200 r.p.m. NP). The engines drive three-bladed Hartzell constant speed propellers with a diameter of 8 feet, 6 inches (2.591 meters).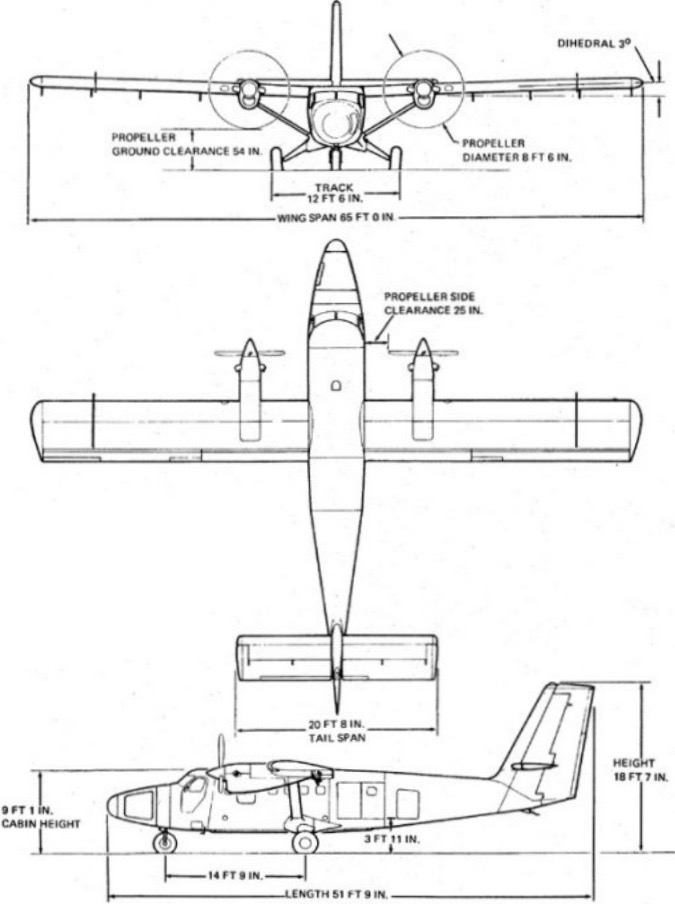 The Twin Otter has a maximum operating speed (VMO) of 160 knots (184 miles per hour/296 kilometers per hour) from Sea Level to 10,000 feet (3,048 meters), and a never-exceed speed( VNE) of 202 knots (232 miles per hour/374 kilometers per hour). Its range is 771 nautical miles (887 statute miles/1,428 kilometers), and the ceiling is 20,000 feet (6,096 meters).
Operated by Mountain Air Cargo of Denver, North Carolina, N3257 was destroyed, 11 October 1985, when it struck rising terrain near Homer City, Pennsylvania. The pilot, Alton W. Cockrell, Jr., the only person on board, was killed.
Lynn Janet Ripplemeyer was born at Valmeyer, Illinois,  3 April 1951. She graduated from the University of Illinois with a degree in education. In 1972, she was employed by Trans World Airways (TWA) as a flight attendant, and was later assigned as a flight engineer for the Boeing 727. In 1977, Ms. Ripplemeyer was hired as a first officer by Air Illinois.
In September 1983, Captain Ripplemeyer and First Officer Beverly Himelfarb of People Express Airlines flew a Boeing 737 from Newark, New Jersey, to Syracuse, New York. In 1984, Captain Ripplemeyer was the first woman to command a Boeing 747 on a transoceanic route.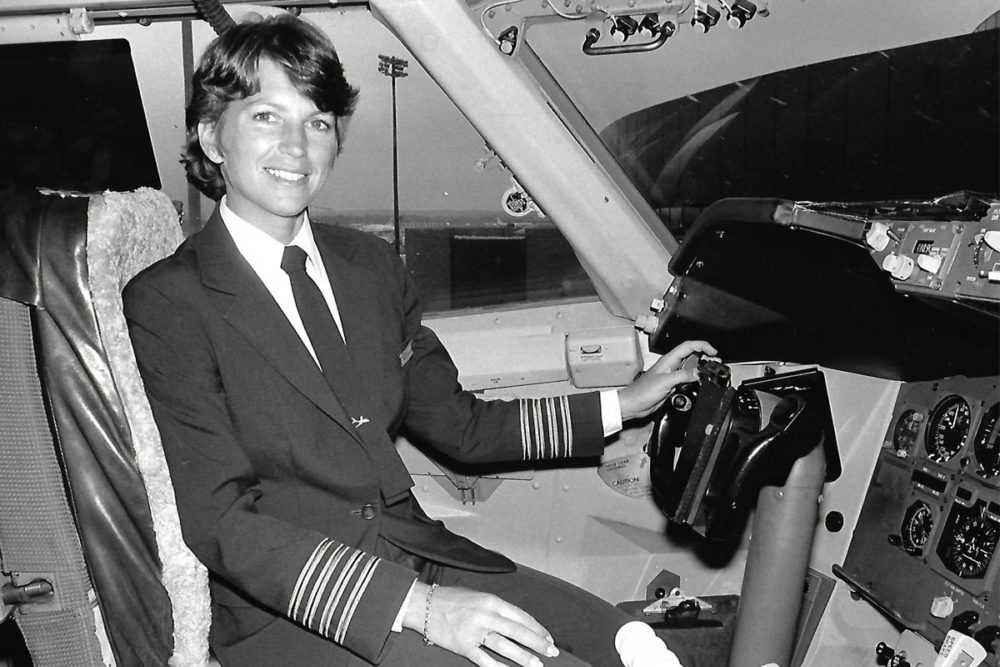 © 2019, Bryan R. Swopes