16 June 1984: Frontier Airlines Flight 244, a Boeing 737, flies from Stapleton Airport, Denver, Colorado (DEN) to Lexington, Kentucky (LEX). In the cockpit were Captain Emily H. Warner and First Officer Barbara Cook. The cabin crew for the flight were Tim Griffin, Mark Becker and Ashley McQueen.
The Chicago Tribune reported:
Women pilot flight into airline history
DENVER—Frontier Airlines teamed the first woman pilot hired by a major airline with a woman copilot Saturday for a flight from Denver to Lexington, Ky., in what one official said was the first all-female crew in commercial airline history. A spokesman for Denver-based Frontier official said the airline did nothing special to bring Capt. Emily Warner of Denver together with First Officer Barbara Cook of Denver. "That's just the way the rotation came up," he said. Warner, who became the first woman hired by a major airline when she joined Frontier in 1973, said of the flight: "I feel good about it. I figured I'd be flying with a gal one of these days."
—Chicago Tribune, Vol. 130, No. 109, Sunday 17 June 1984, Section 1, Page 17 at Column 1
[Note: First Officer Turi Widerøe made her first flight as a commercial airline pilot for the Scandinavian Airlines System (SAS), 30 April 1969. —TDiA]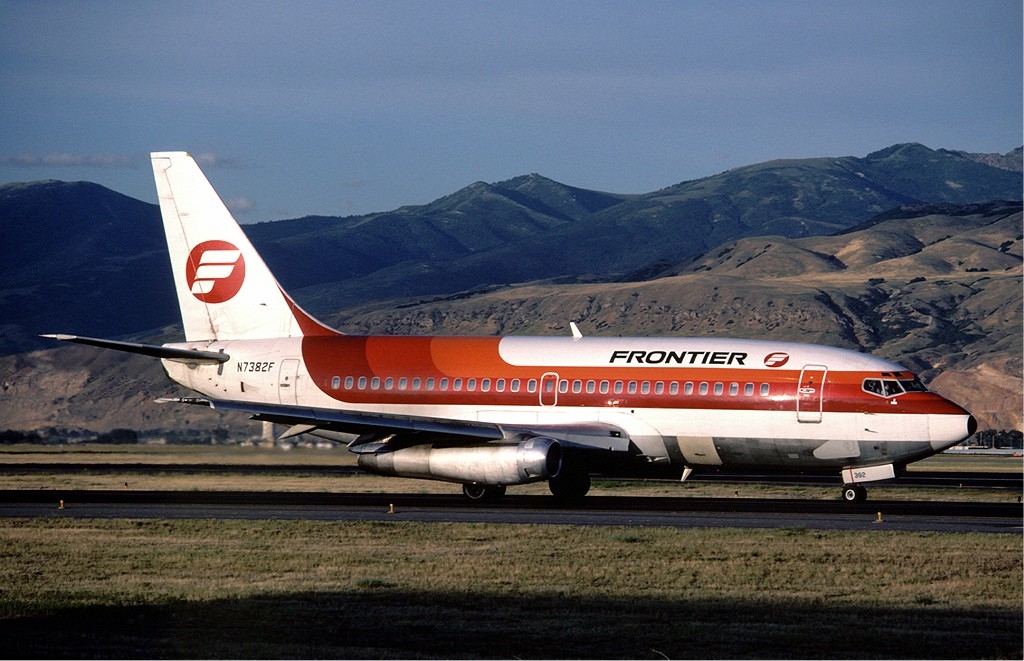 Emily Hanrahan Howell Warner was hired by Frontier Airlines as a second officer in 1973, and is considered to be the first woman to be hired as a pilot for a U.S. commercial airline. After her first revenue flight, she received a bouquet of red, white and blue flowers from Captain Turi Widerøe of Scandanavian Airlines System (SAS), who was the world's first woman airline captain. In 1976, Emily Warner was promoted to captain, the first woman to hold that rank with an American airline.
Emily Joyce Howell Warner died 3 July 2020 at Littleton, Colorado. her uniform is in the collection of the Smithsonian Institution National Air and Space Museum.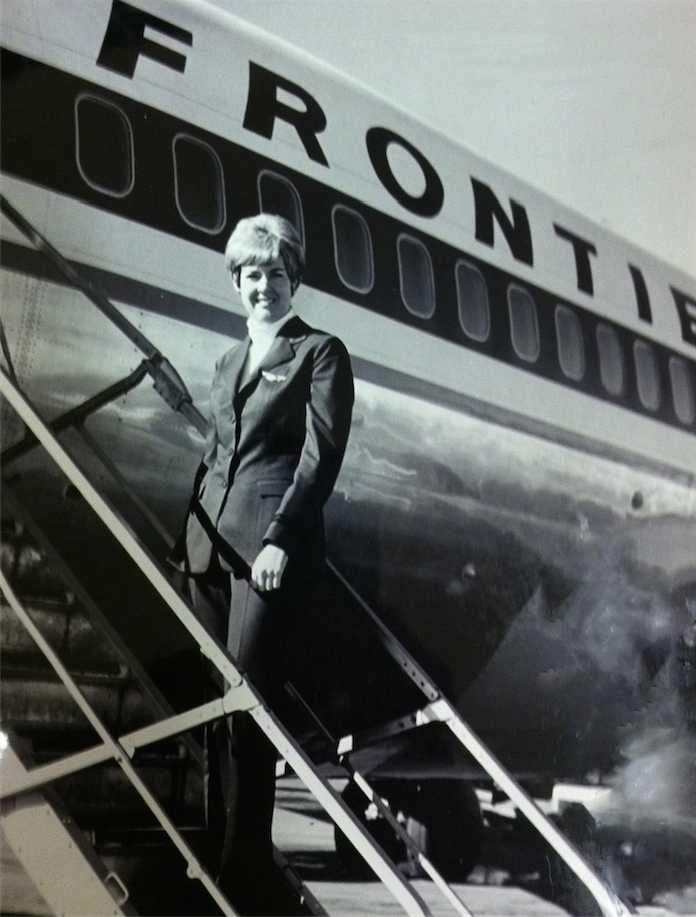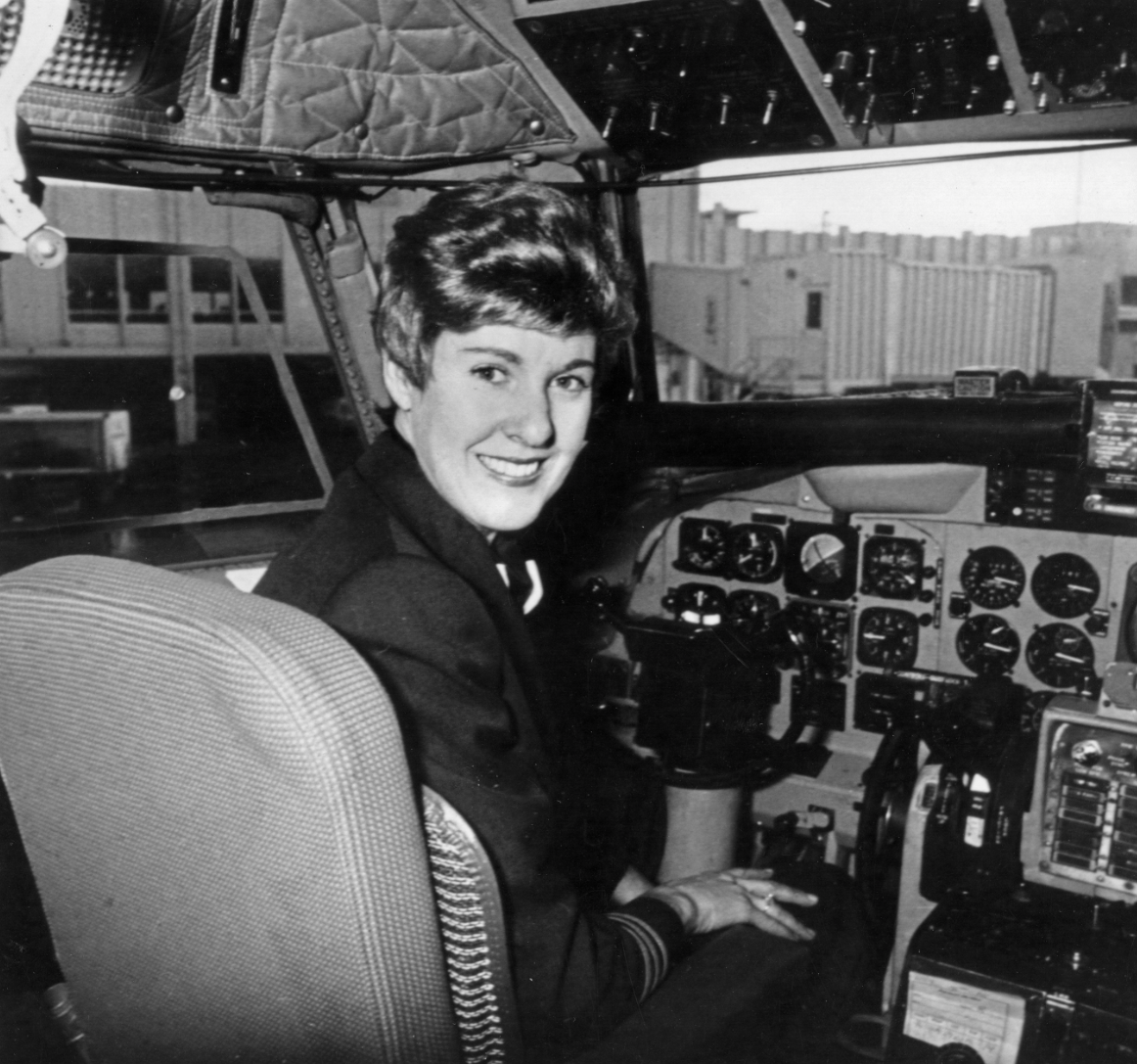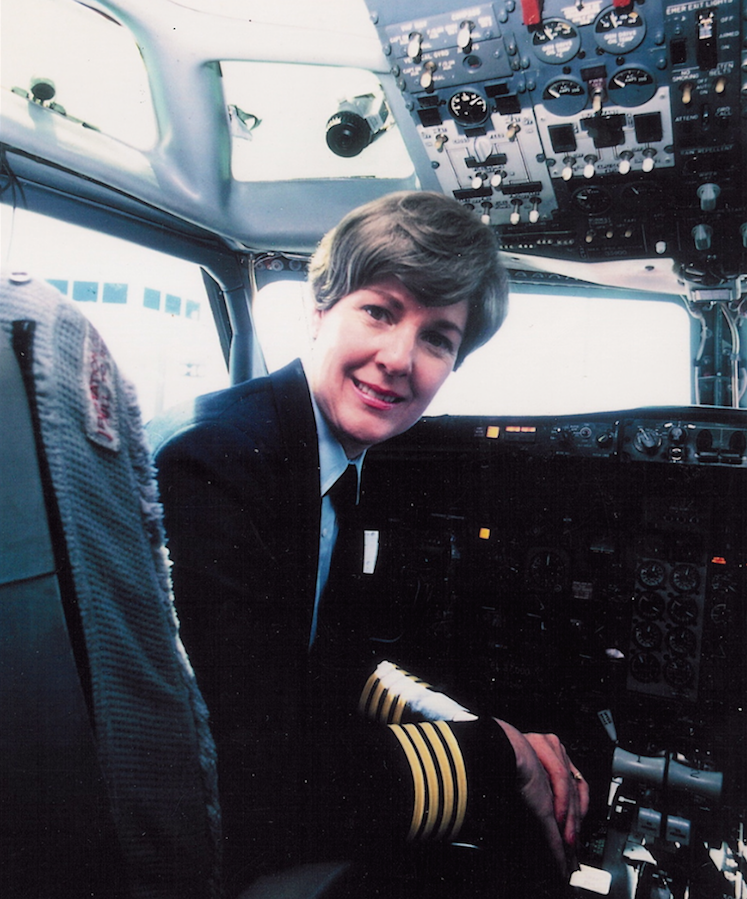 The Boeing 737-200 series was a short- to medium-range, narrow body, twin-engine civil transports. The -200 first flew 8 August 1967. It had a flight crew of two and could carry a maximum of 136 passengers.
The 737-200 is 100 feet, 2 inches (30.531 meters) long with a wingspan of 93 feet, 0 inches (28.346 meters) and overall height of 36 feet, 10 inches (11.227 meters). Flight 243's actual takeoff weight was 93,133 pounds (42,224 kilograms). (Its maximum certificated takeoff weight was 100,000 pounds (45,359 kilograms).
The airliner was powered by two Pratt & Whitney JT8D-9A low-bypass turbofan engines producing 14,500 pounds of thrust, each. The 737-200 had a cruise speed of 0.74 Mach (489 miles per hour, 787 kilometers per hour) and a maximum speed of 0.82 Mach (542 miles per hour/872 kilometers per hour). The service ceiling was 35,000 feet (10,668 meters).
1,010 Boeing 737–200s were built. The last one in service with an American airline was retired 21 March 2008.
UPDATE: On 30 December 1977, Captain Emilie Jones and First Officer Lynn Ripplemeyer of Air Illinois, a commuter airline based at Carbondale, Illinois, flew a de Havilland Canada DHC-6 Twin Otter on six scheduled flights. In September 1983, Captain Ripplemeyer and First Officer Beverly Himelfarb of People Express Airlines flew a Boeing 737 from Newark, New Jersey, to Syracuse, New York. In 1984, Captain Ripplemeyer was the first woman to command a Boeing 747 on a transoceanic route.
UPDATE 2: On 10 July 1982, Captain Cheryl Faye Peters and First Officer Rebecca Rose Schroeder of Piedmont Airlines, flew a scheduled flight aboard a Boeing 737. The cabin crew were Paula Lanier, Dolly Wenat and Cindy Perry.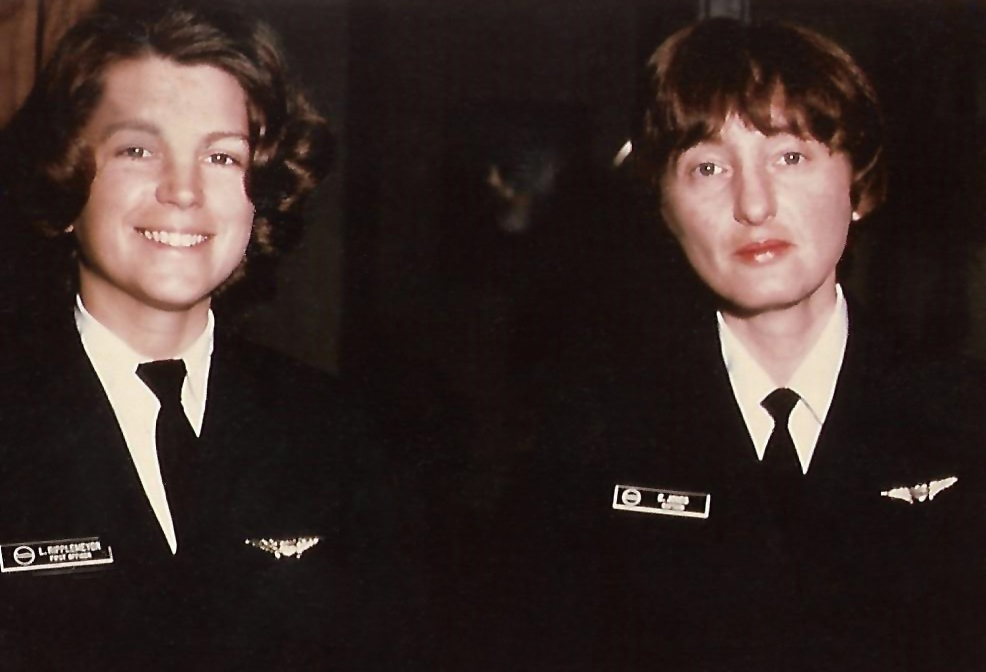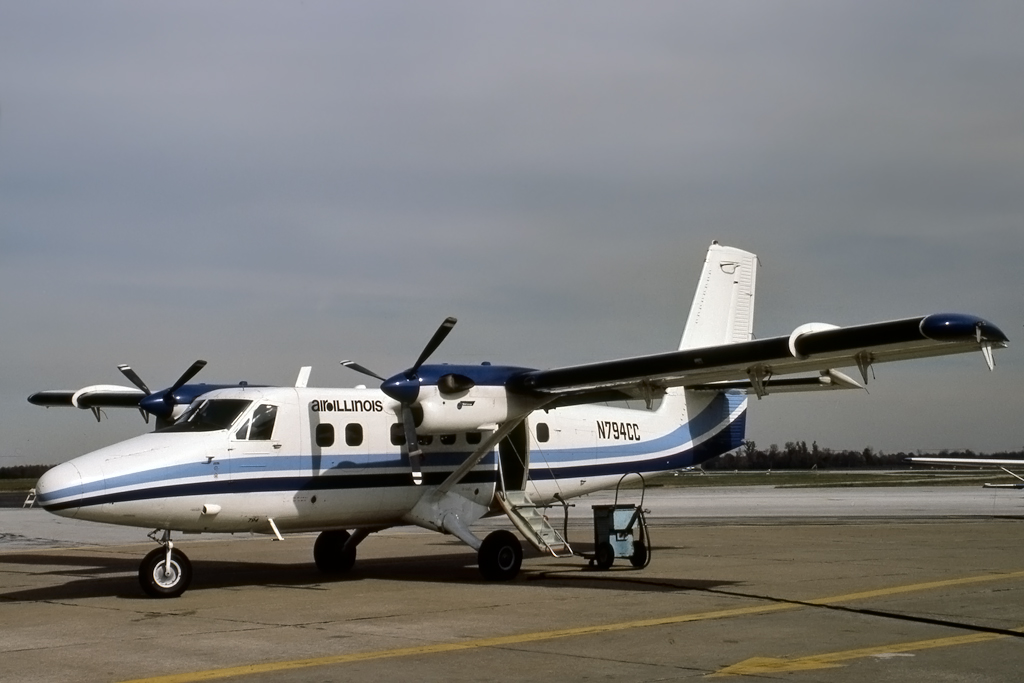 © 2023, Bryan R. Swopes