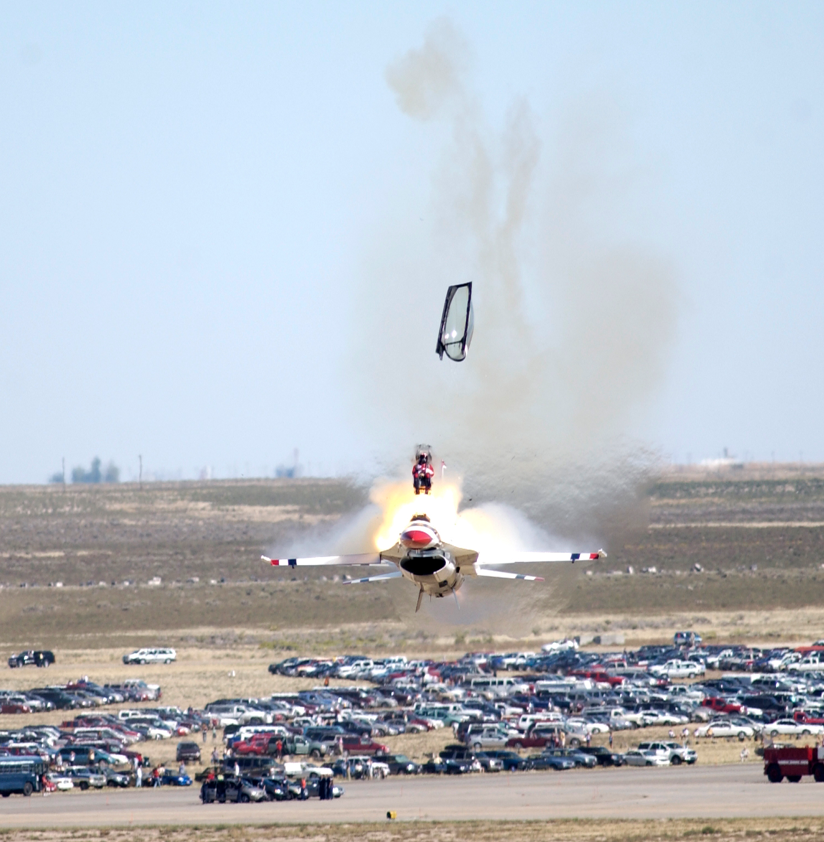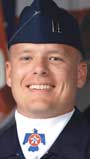 14 September 2003: During an air show at Mountain Home Air Force Base, Idaho, Captain Chris R. Stricklin, a member of the U.S. Air Force Air Demonstration Squadron, the Thunderbirds, was flying Thunderbird Six, a solo demonstration aircraft. Thunderbird Six was a General Dynamics F-16C Block 32J Fighting Falcon, serial number 87-0327, a single-seat, single-engine fighter.
Captain Stricklin was performing a "Maximum Climb and Split-S on Takeoff" maneuver, in which the pilot takes off in a maximum climb at 55° nose up to a height of 3,500 feet above the ground, rolls to an inverted position and performs a descending inside half loop. This results in the aircraft returning to level flight in the opposite direction, upright, and at a considerably lower altitude.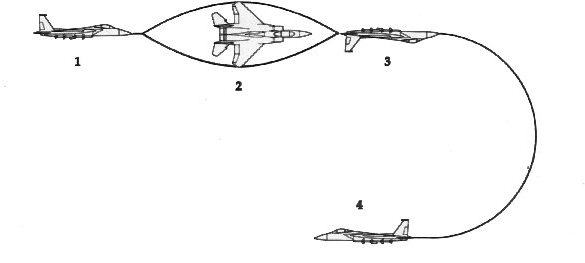 During his time with the Thunderbirds, Stricklin had performed this maneuver more than 200 times. This time, though, he mistakenly entered the Split-S at 2,670 feet (814 meters) above the ground—when he should have been at 3,500 feet (1,067 meters) AGL. As he came approached the vertical point in his dive, he realized that he did not have enough altitude to pull out.
Captain Stricklin banked the F-16 so that it was heading away from the crowd of spectators, and when he was just 140 feet (43 meters) above the surface, he ejected from the fighter. 87-0327 impacted the ground 0.8 seconds later and was completely destroyed. The F-16 was valued at $20.4 million.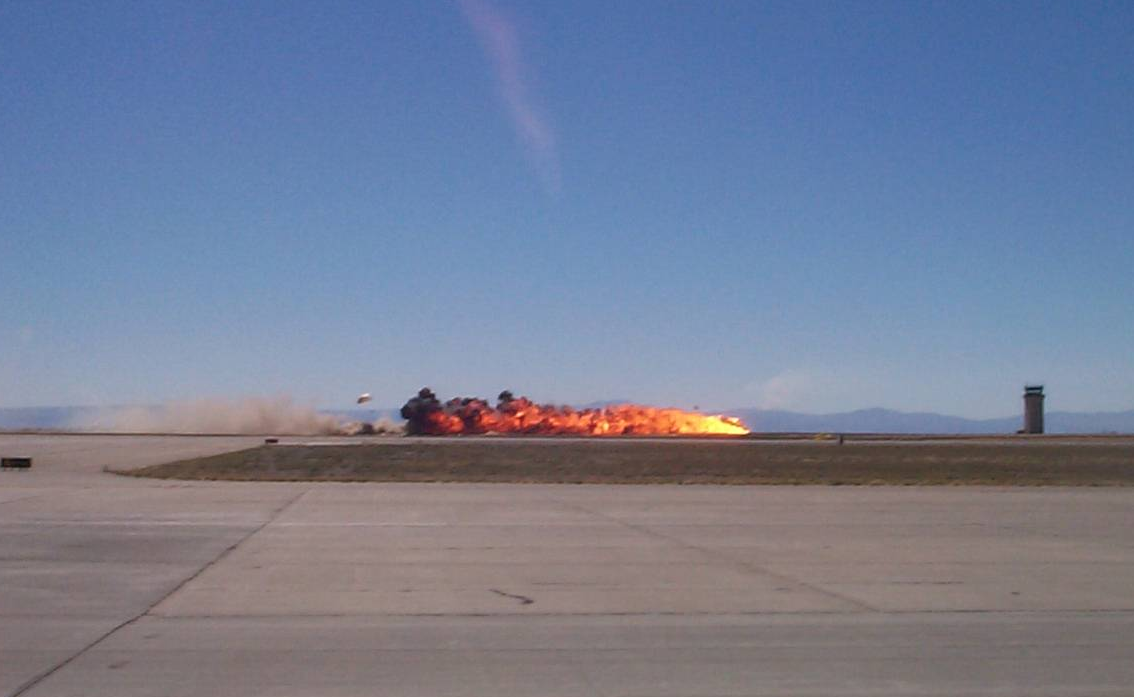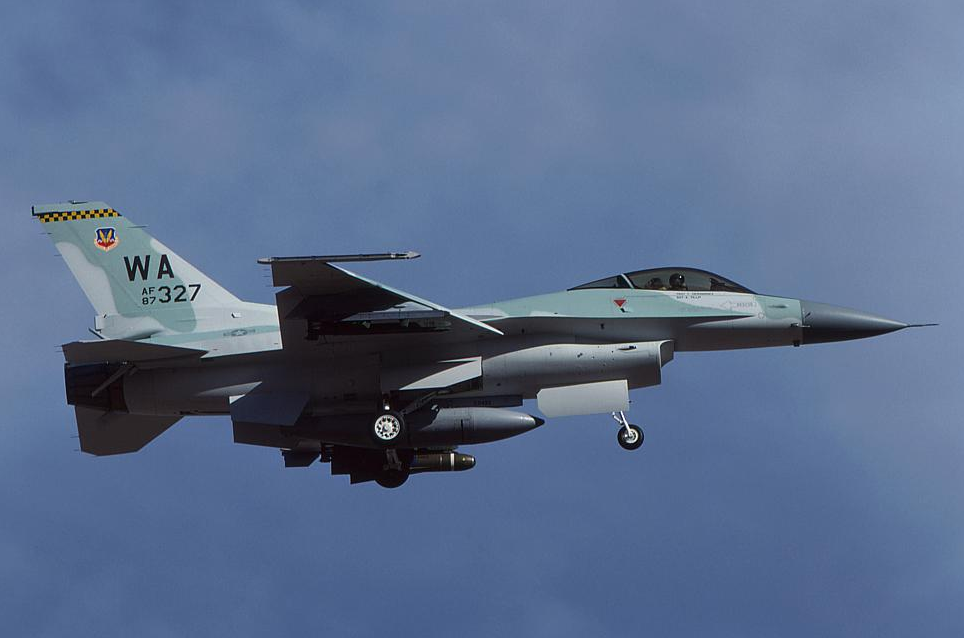 The F-16 was designed to be a highly-maneuverable, light weight air superiority day fighter, but it has evolved into a multi-role fighter/fighter bomber with all weather attack capability. The F-16C is a single-seat, single-engine Mach 2+ fighter. It is 49 feet, 4 inches (15.037 meters) long with a wingspan of 31 feet, 0 inches (9.449 meters) and overall height of 16 feet, 8½ inches (5.093 meters). It has an empty weight of 18,238 pounds (8,272.6 kilograms), a loaded weight of 26,463 pounds (12,003.4 kilograms) and maximum takeoff weight of 42,300 pounds (19,186.9 kilograms).
The F-16C Block 32J is powered by one Pratt & Whitney F100-PW-220 afterburning turbofan engine which produces a maximum of 23,770 pounds of thrust (105.34 kilonewtons).
The Fighting Falcon has a maximum speed of Mach 1.2 at Sea Level, and Mach 2.02 at 40,000 feet (12,192 meters). The service ceiling is higher than 50,000 feet (15,240 meters).
The F-16C is armed with one General Electric M61A1 Vulcan 20 mm 6-barreled Gatling gun with 515 rounds of ammunition, and can carry a wide range of missiles and bombs, including the AIM-9 Sidewinder and AIM-120 AMRAAM air-to-air missiles, and AGM-45 Shrike and AGM-65 Maverick air-to-ground missiles..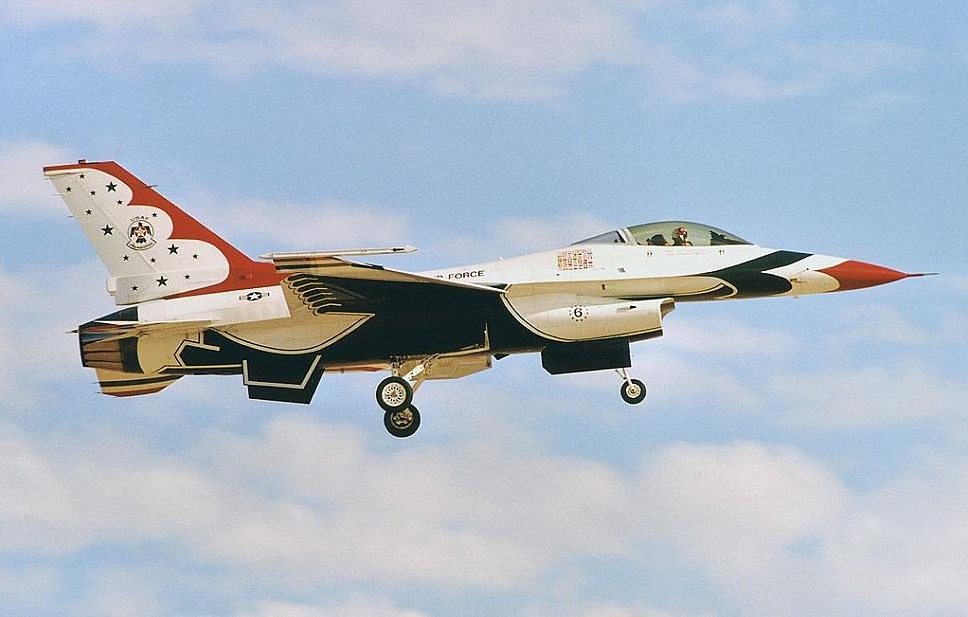 This accident ended Striklin's assignment with the Thunderbirds. He was reassigned as Pilot Career Field Manager, Headquarters, U.S. Air Force.
A 1994 graduate of the United States Air Force Academy, Stricklin went on to earn a Master of Aeronautical Science degree, and later a Master  of Military Operational Art and Science degree from the Air Command and Staff College.
Captain Stricklin was promoted to the rank of major, 1 September 2004. From 2006 to 2007, Major Stricklin was Chief of Fighter Operations, NATO, at Eskisehir Air Base, Turkey. He was promoted to Lieutenant Colonel 1 June 2008. From February 2009 to June 2010, Lieutenant Colonel Stricklin was assigned as Chief of Safety, 14th Flying Training Wing, at Columbus Air Force Base, Mississippi. On 18 June 2010, Lieutenant Colonel Stricklin was assigned to command the 49th Fighter Training Squadron, also at Columbus. After assignments to the White House and the Army War College, Stricklin was assigned to NATO as Chief of Staff, Air Training Command, Kabul, Afghanistan. In June 2014, Lieutenant Colonel Stricklin was assigned as Vice Commander, 9th Reconnaissance Wing, Beale Air Force Base, California. He was promoted to the rank of Colonel, 1 September 2014. He retired from the U.S. Air Force in 2017.
© 2018, Bryan R. Swopes