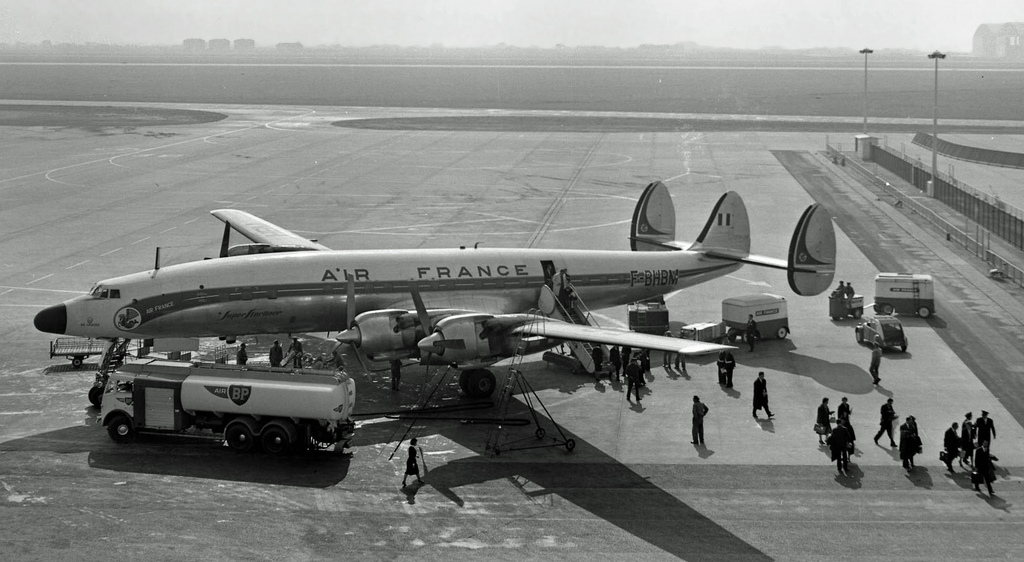 10 May 1961: At approximately 1:12 a.m. local time (23:12, 9 May, UTC) Air France Flight 406, a Lockheed L-1649 Starliner was cruising at 20,500 feet (6,248 meters) on a flight from Fort Lamy Airport (NDJ), Chad, and Marseille-Marignane Airport (MRS), in France. For unknown reasons, the airliner's tail section failed, and it crashed in the Great Eastern Sand Sea of the Sahara Desert, between "the walled Sahara oasis and caravan town" of Ghadamès, Libya, and Zarzaïtane, Algeria. All 78 persons on board were killed.
     An Air France pilot who flew over the crash site said it looked as if the plane caught fire in the air. Lt. Ferdinand Pecollo said he was told that frontier guards had seen a great ball of fire tumbling from the sky.
—Chicago Tribune, Volume CXX—No. 112, Thursday, 11 May 1961, Part 2, Page 13, Columns 3–5
The last radio contact was at 23:10 UTC, reporting that the flight was normal. The cause of the crash is unknown, but The Sydney Morning Herald reported rumors that the airliner had been bombed in an assassination of several Central African Republic government officials.
F-BHBM was a Lockheed L-1649A-98-11 Starliner, serial number 1027, built at Burbank, California. It was delivered to Air France, 29 July 1957, and named De Grasse.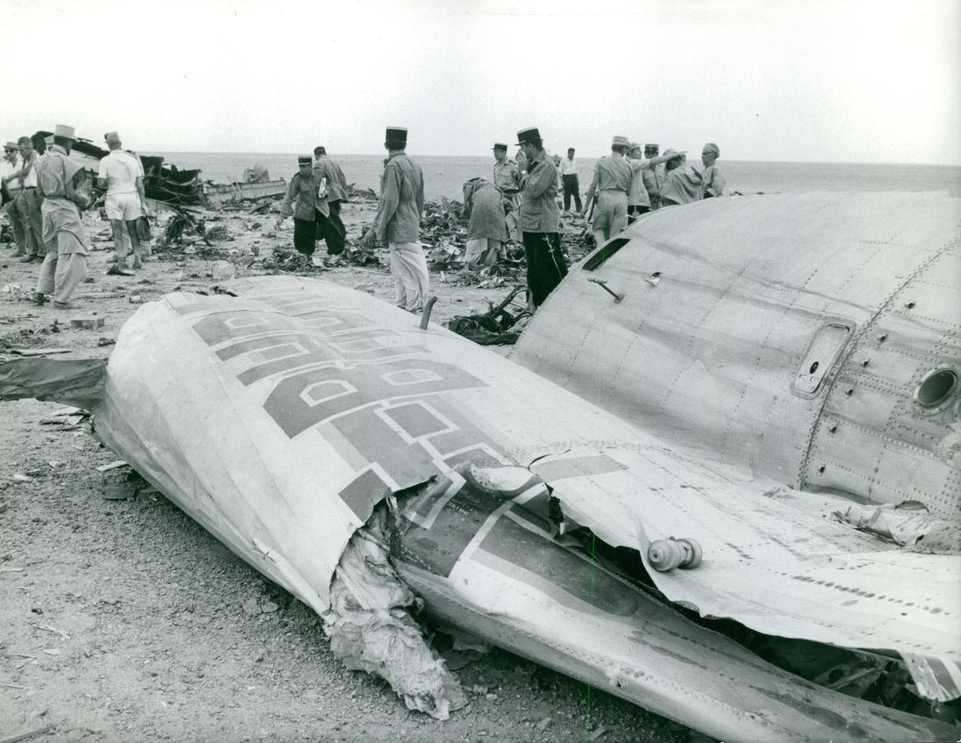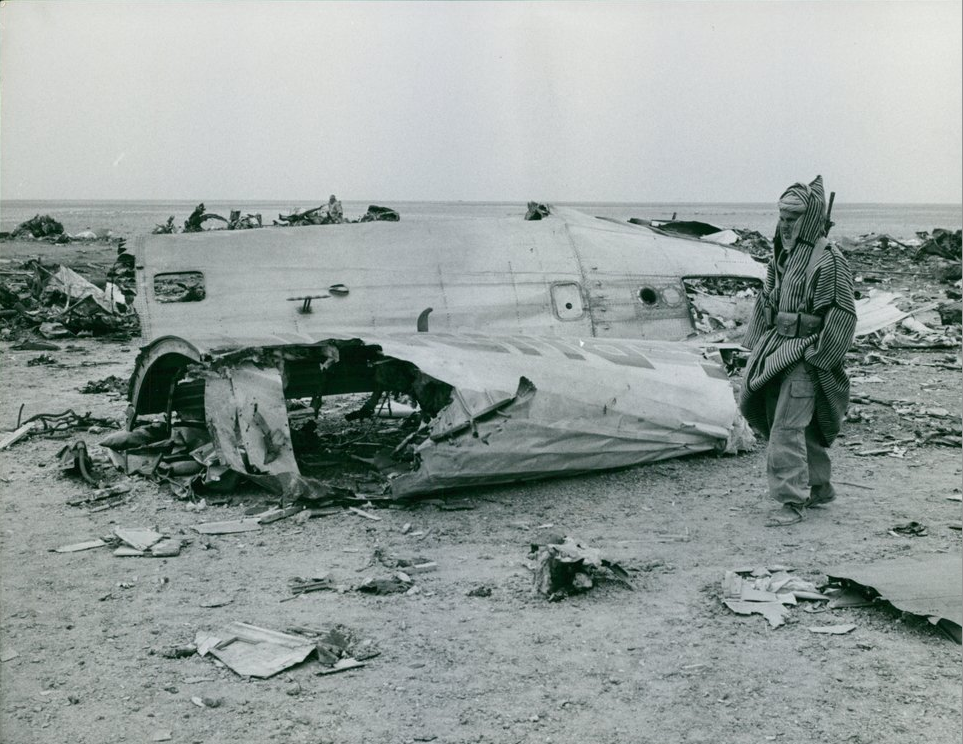 © 2019, Bryan R. Swopes