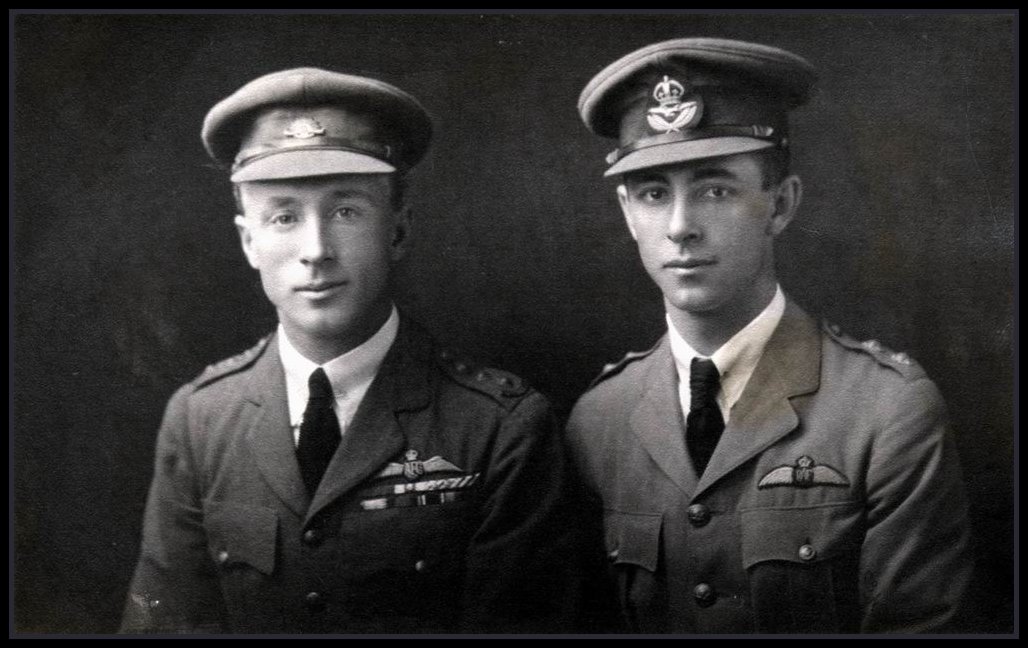 10 December 1919: Captain Ross Macpherson Smith, M.C. and Bar, D.F.C. and Two Bars, A.F.C., and his brother, Lieutenant Keith Macpherson Smith, arrived at Darwin, Northern Territory, Australia, aboard a Vickers Vimy. Also aboard were Sergeant James Mallett Bennett and Sergeant Walter Henry Shiers. The four had departed Hounslow Heath Aerodrome, London, England, on 12 November, in response to the offer of a £10,000 prize offered by the government of Australia to the first Australian airmen to fly from England to Australia aboard a British airplane.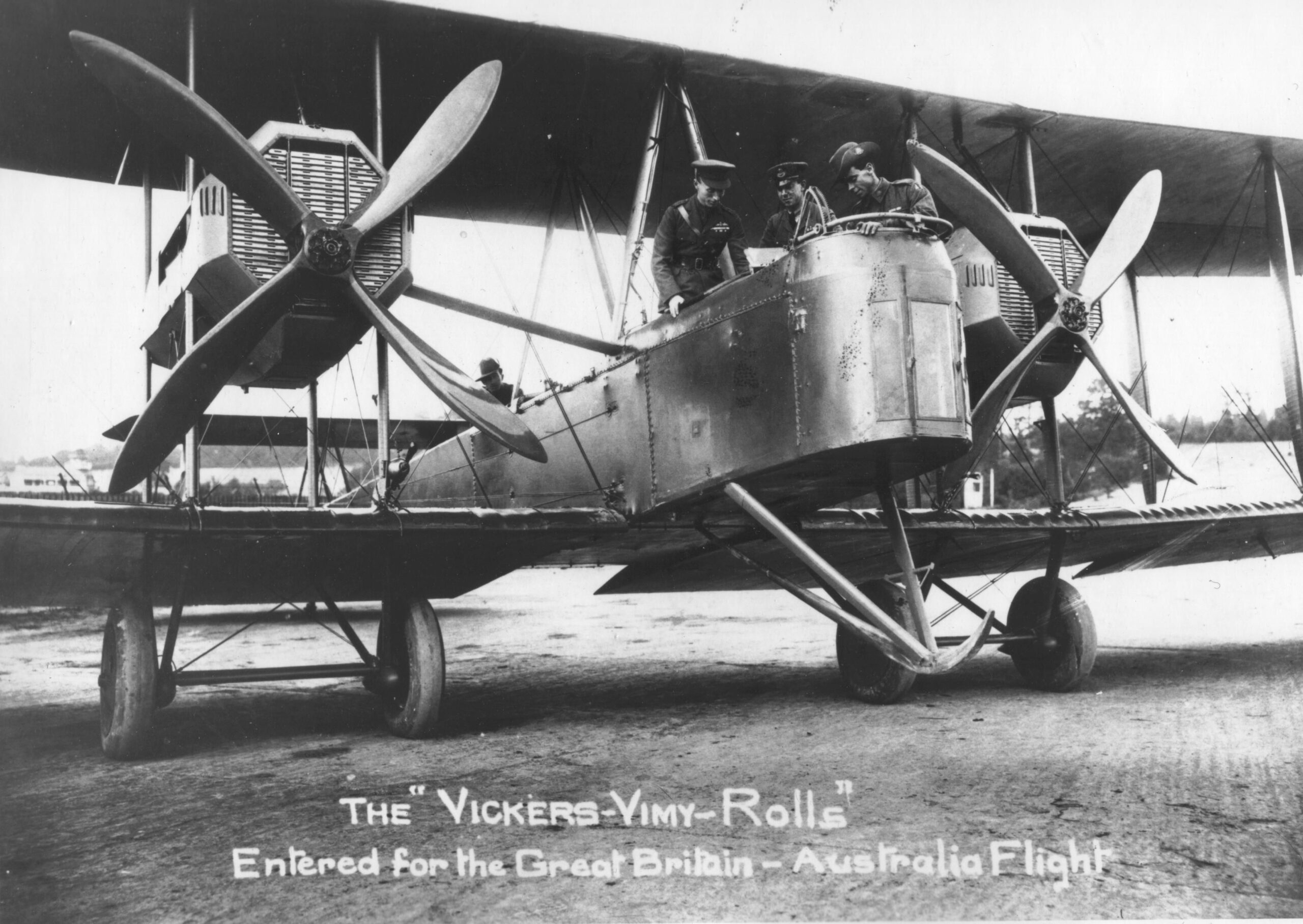 The Smith's airplane, a Vickers F.B.27A Vimy IV, registration G-EAOU, was built for the Royal Air Force, and given serial number F8630. It was too late to serve in combat and was not delivered to the RAF. Vickers modified it for the flight to Australia, adding additional fuel tanks. Total duration of the flight was 28 days, 17 hours, 40 minutes. The journey required 135 hours, 55 minutes of flying time. The distance flown was estimated to be 11,123 miles (17,901 kilometers). The Vimy averaged 81.84 miles per hour (131.71 kilometers per hour).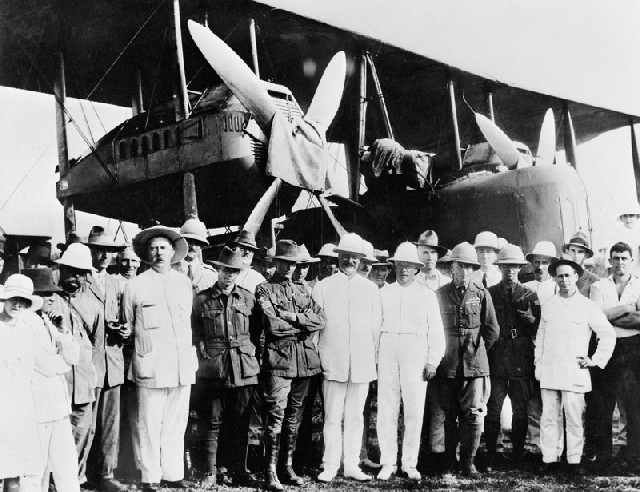 The route of the flight was London, England to Lyon, France; Rome, Italy; Cairo, Egypt; Damascus, French Mandate of Syria; Basra, Kingdom of Iraq; Karachi, Delhi, and Calcutta, British India; Akyab, and Rangoon, Burma; Singora, Siam; Singapore, Straits Settlements; Batavia and Surabaya, Dutch East Indies; arriving at Darwin at 4:10 p.m. local time, 10 December 1919 (0140, 11 December, GMT).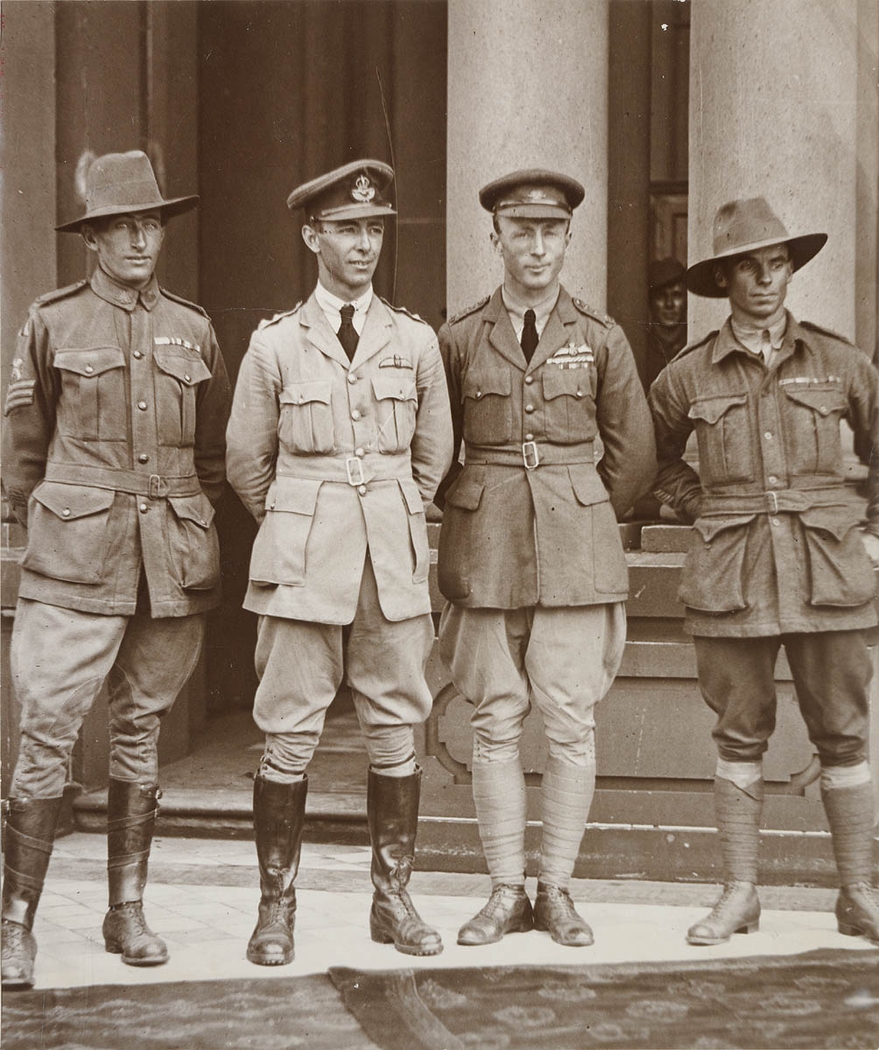 The Smith brothers were both invested Knight Commander of the Most Excellent Order of the British Empire (K.B.E.) by George V. Sergeants Bennett and Shiers received commissions as officers.The four airmen divided the £10,000 prize money. (This would be equivalent to £486,460.36, or $651,175.84, in 2017.)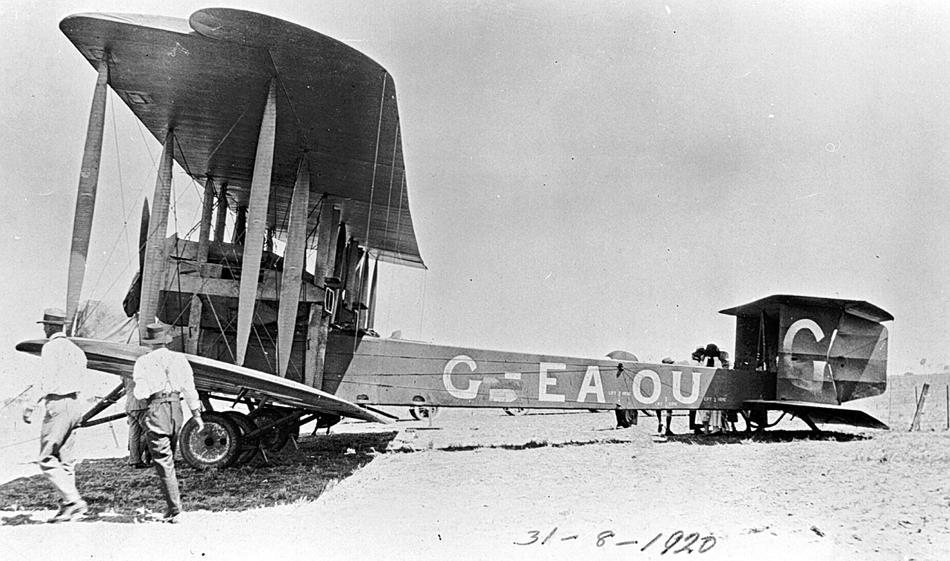 The Vickers Vimy F.B.27 (named after the World War I Battle of Vimy Ridge) was designed and built by Vickers Ltd. (Aviation Department) at Weybridge, Surrey, England. It was a twin-engine, three-bay biplane night bomber built for the Royal Air Force. The Vimy's construction was typical of the time: a wooden framework covered with doped fabric. The engines were placed in individual nacelles, midway between the upper and lower wings. Each nacelle was supported by four vertical struts. The horizontal stabilizer/elevator were also biplane, and it had two vertical fins/rudders.
The Vimy was 43 feet, 6½ inches (13.272 meters) long with a wingspan of 67 feet, 2 inches (20.472 meters) and height of 15 feet, 8 inches (4.775 meters). The upper and lower wings had a chord of 10 feet, 6 inches (3.200 meters). The total wing area was 1,330 square feet (123.6 square meters). The vertical gap between the wings was 10 feet, 0 inches (3.048 meters) and there was no stagger. Both wings had and angle of incidence of 3½° and 3° dihedral.
The bomber weighed 6,700 pounds (3,039 kilograms) empty, and had a gross weight of 12,500 pounds (5,670 kilograms), though on the intercontinental flight, G-EAOU was routinely operated at a gross weight of 13,000 pounds (5,897 kilograms).

The Vimy was powered by two water-cooled, normally-aspirated, 1,240.5-cubic-inch-displacement (20.3 liter) Rolls-Royce Eagle VIII single overhead cam 60° V-12 engines with two valves per cylinder and a compression ratio of 4.9:1. These engines were rated at 350 horsepower at 1,800 r.p.m., and 360 horsepower at 2,035 r.p.m. (five minute limit). They turned four-bladed, fixed-pitch, wooden propellers through a 1.60:1 gear reduction. The Eagle VIII used four Rolls-Royce/Claudel Hobson carburetors and four Watford magnetos with two spark plugs per cylinder. Fuel consumption at normal power at Sea Level was 23 gallons (87 liters) per hour. The engine weighed 847 pounds (384 kilograms).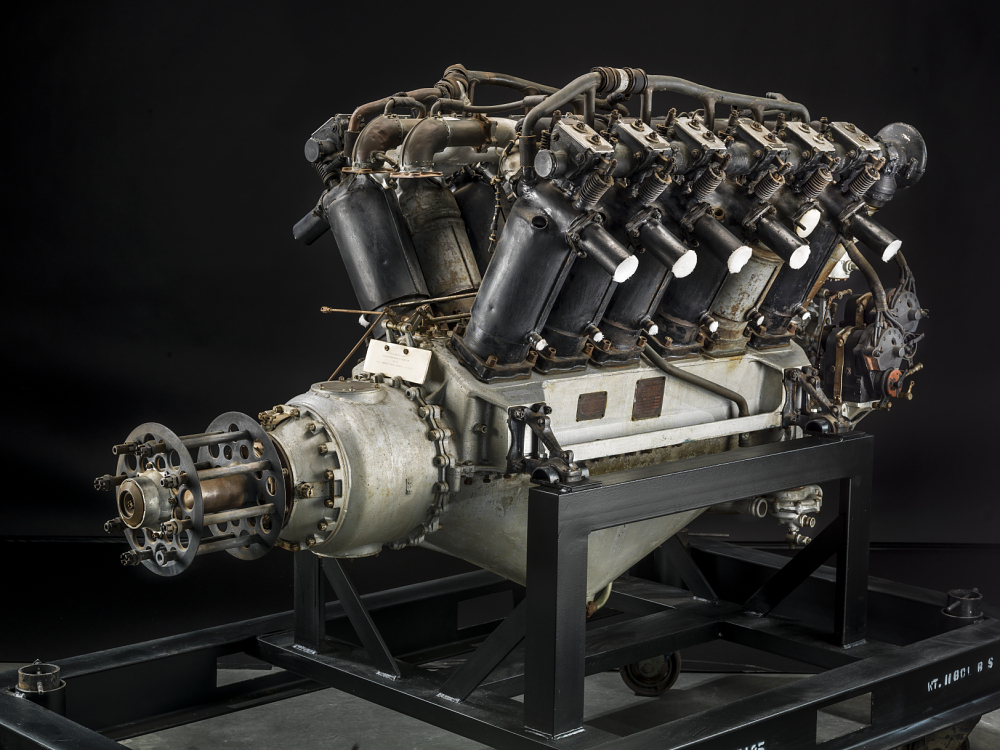 The Vimy had a maximum speed of 98 miles per hour (158 kilometers per hour) at 5,000 feet (1,524 meters). In standard configuration, the bomber had a range of 835 miles (1,344 kilometers). Its service ceiling was 10,500 feet (3,200 meters). This is the same type airplane flown across the North Atlantic ocean by Alcock and Brown six months earlier.
Vickers gave the Vimy IV bomber to the Australian government. G-EAOU is on display at Adelaide Airport, Adelaide, South Australia.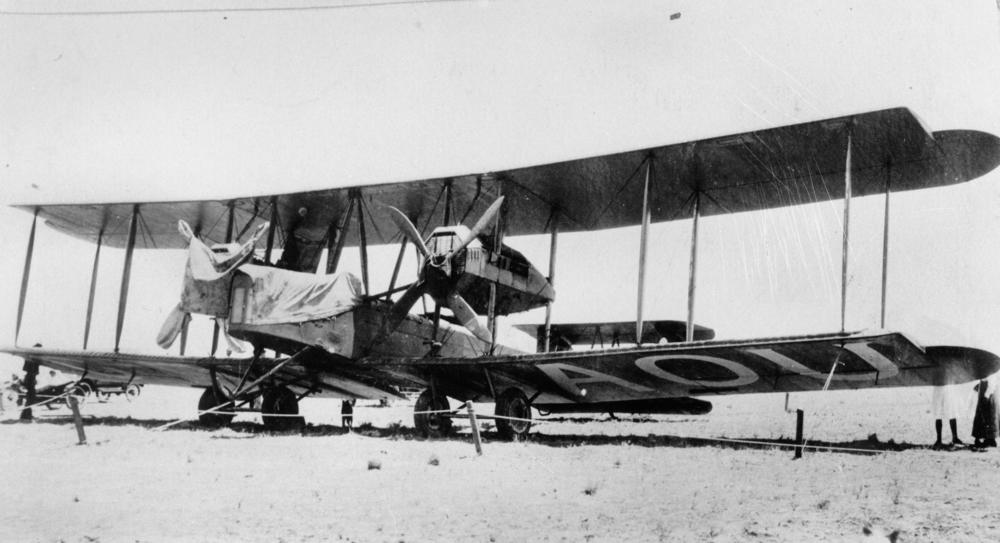 © 2018, Bryan R. Swopes