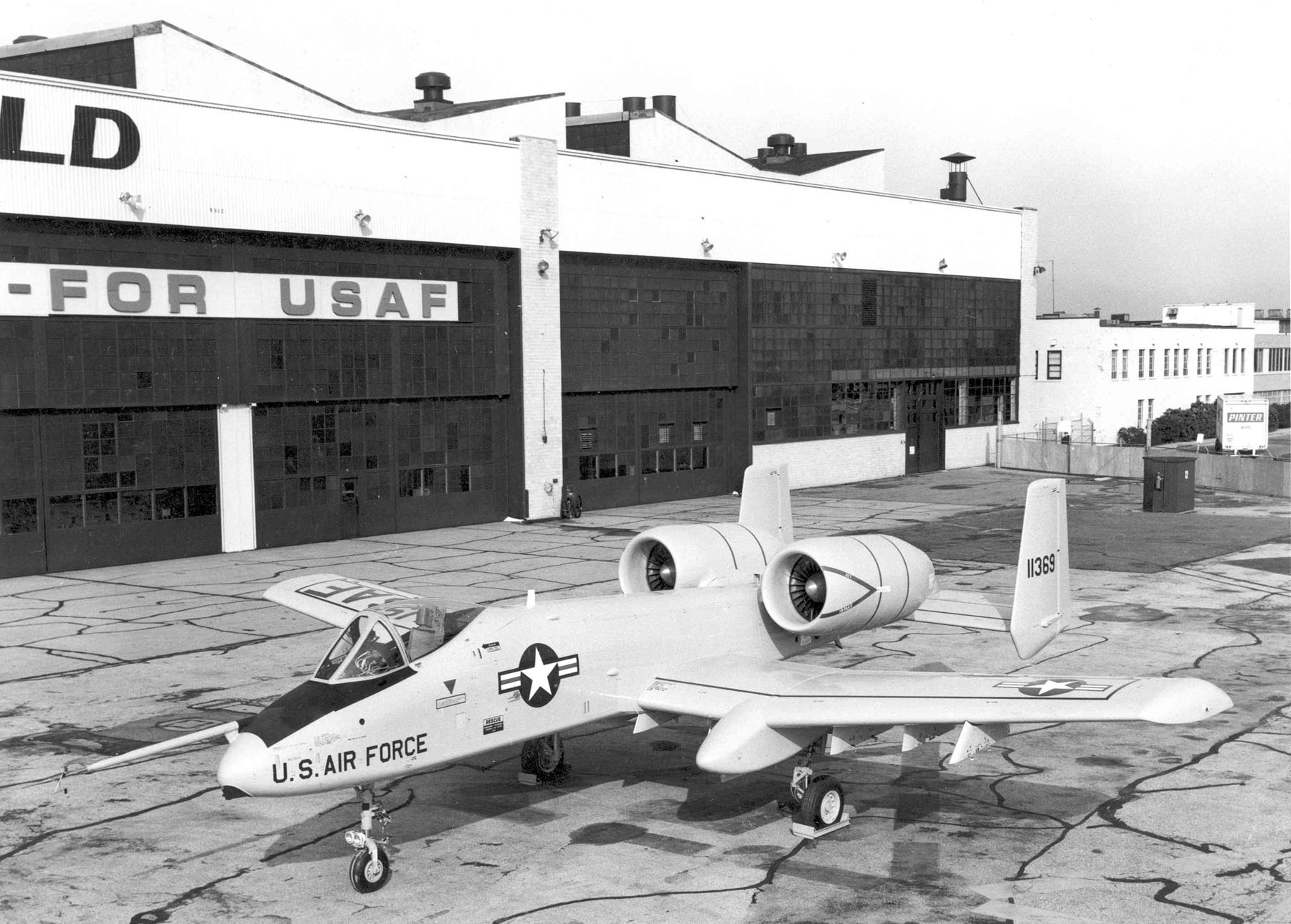 10 May 1972: Chief test pilot Howard W. ("Sam") Nelson made the first flight of the prototype Fairchild Republic YA-10A Thunderbolt II, 71-1369, at Edwards Air Force Base in the high desert of southern California.
The production A-10A Thunderbolt II is a single-place, twin engine low-wing monoplane with retractable tricycle landing gear. The airplane is 52 feet, 7 inches (16.027 meters) long with a wing span of 57 feet, 6 inches (17.526 meters), and overall height of 14 feet, 8 inches (4.470 meters). Its operating weight is 24,513 pounds (11,119 kilograms) and the maximum takeoff weight is 50,000 pounds (22,680 kilograms). This includes the operating weight plus full internal fuel, 1,350 rounds of ammunition and 18 Mk.82 bombs.
The A-10 is powered by two General Electric TF34–GE-100 engines. These are two-spool axial flow turbofans with a single stage fan section, 14-stage compressor, and 6-stage turbine. The engines produce a maximum 8,900 pounds of thrust ( kilonewtons).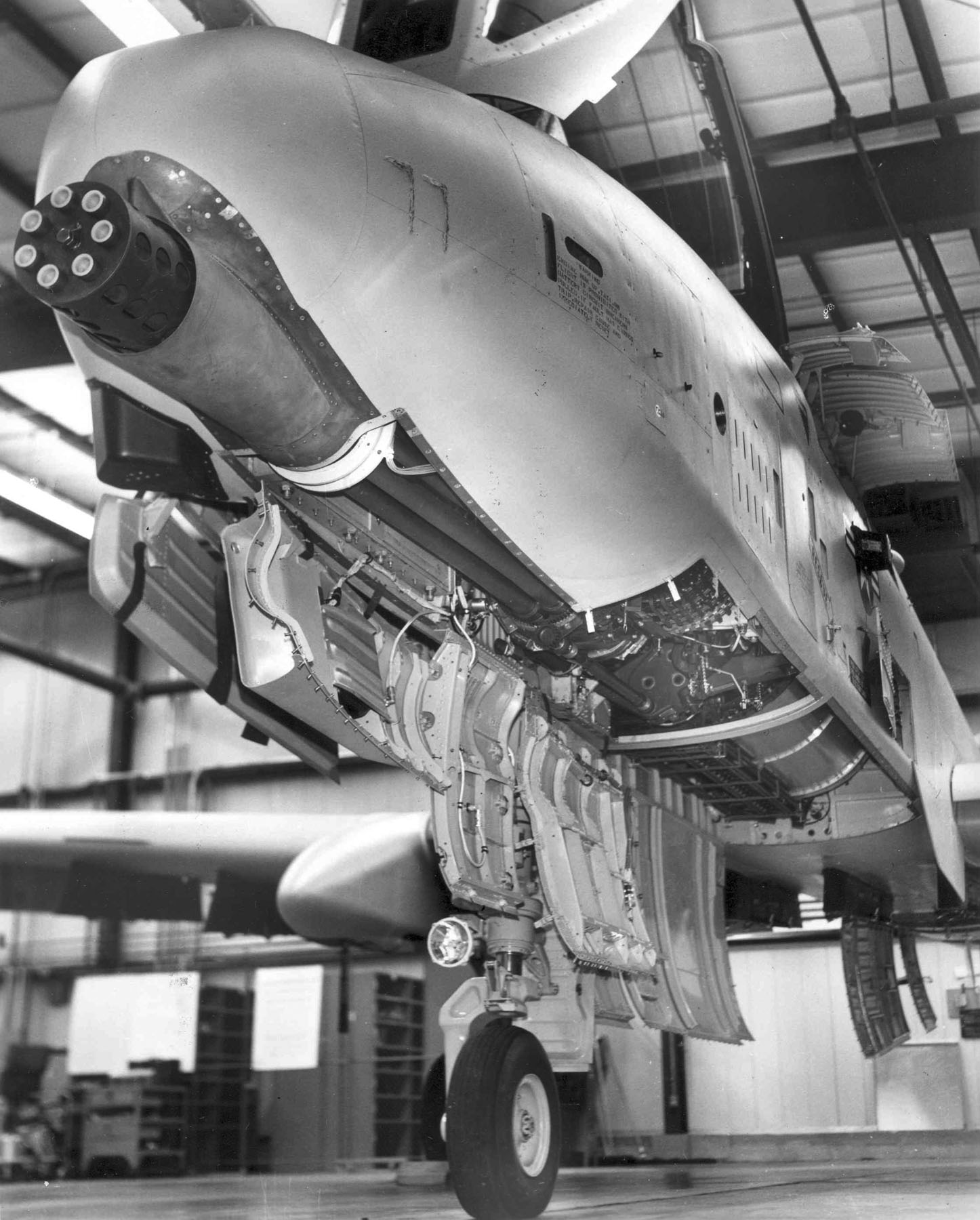 The A-10 was designed and built around its hydraulically-operated General Electric GAU-8 Avenger 30 mm Gatling-type autocannon. The gun has 7 rotating barrels and is capable of firing at a rate of 4,300 rounds per minute. The Thunderbolt II can carry a maximum of 1,350 rounds of high explosive-incendiary or armor piercing-incendiary ammunition.
Howard Verner Nelson was born on New Year's Eve, 31 December 1924, at Hartford Connecticut. He was the second son of Gustaf B. Nelson, a clerk, and Signe Ottilia Nelson.
Nelson entered the United States Army Air Forces on 20 November 1944, and remained on active duty in the U.S. Air Force until 28 May 1957, when he transferred to the Air Force Reserve. He rose to the rank of lieutenant colonel. He flew 105 combat missions during the Korean War.
"Sam" Nelson joined the Republic Aviation Corporation in 1960. He was assigned Republic's chief test pilot for the F-105 Thunderchief supersonic fighter bomber. In October 1976, Nelson was promoted to Director of Flight Operations.
Nelson was killed at the Paris Air Show 3 June 1977 while demonstrating an A-10A Thunderbolt II.
Lieutenant Colonel Nelson's remains were buried at the Arlington National Cemetery.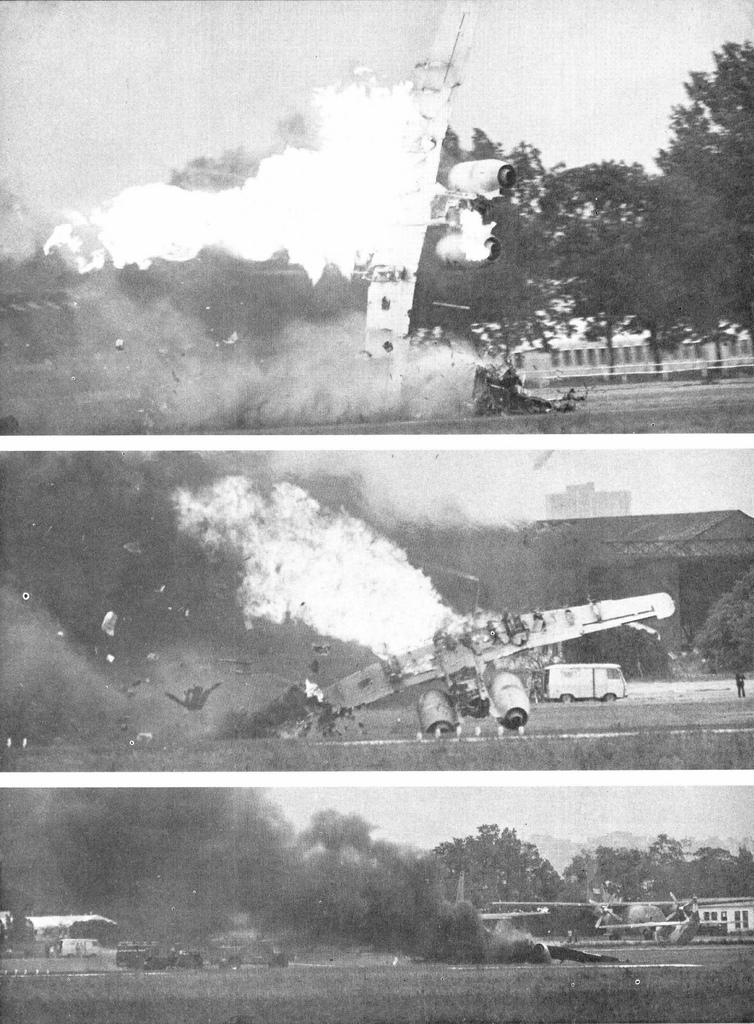 © 2019, Bryan R. Swopes