Tag Archives: Fall of Saigon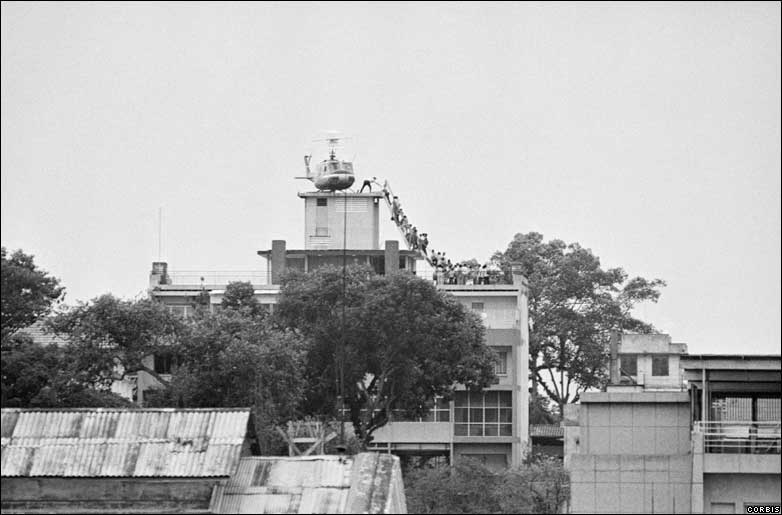 This iconic photograph was taken 29 April 1975 by Dutch photographer Hubert van Es. A Bell Model 204B helicopter operated by Air America is shown parked on the roof of the Pittman Apartments at 22 Gia Long Street in Sài Gòn, the capital city of the Republic of Vietnam.
Although commonly described as the evacuation of the U.S. Embassy, the actual embassy was a much larger building several blocks away. This building was a residence for U.S. diplomatic personnel.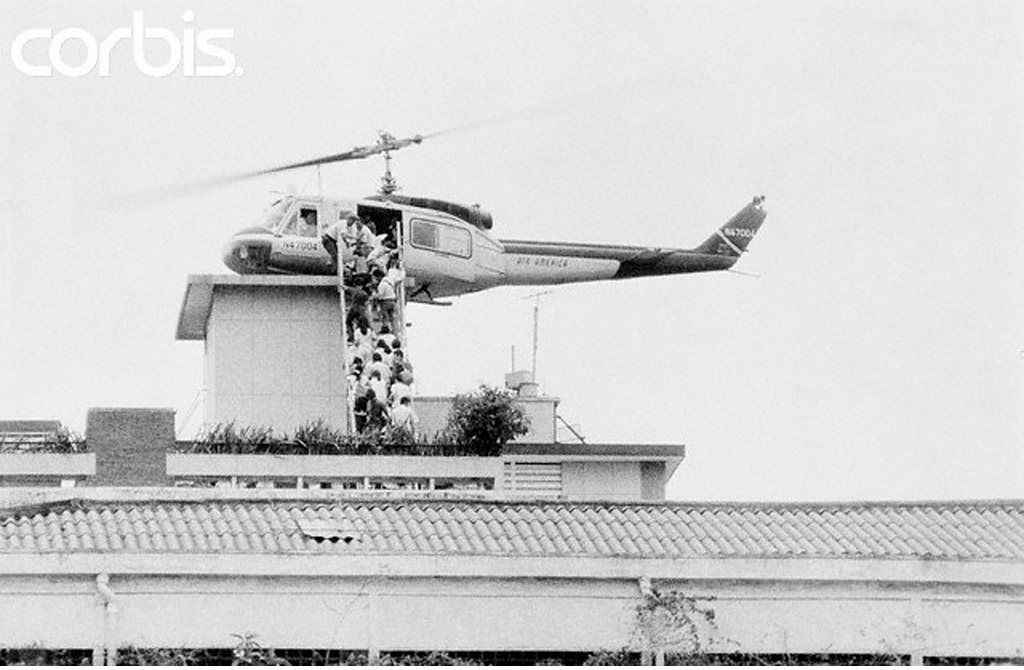 After this helicopter took off, hundreds of people waited on the roof, but no one else came for them.
The United States government's decision to abandon the people of South Vietnam after propping up their government for over ten years led to the deaths of many thousands at the hands of the Communist invaders.
This is one of the most shameful events in the history of my country.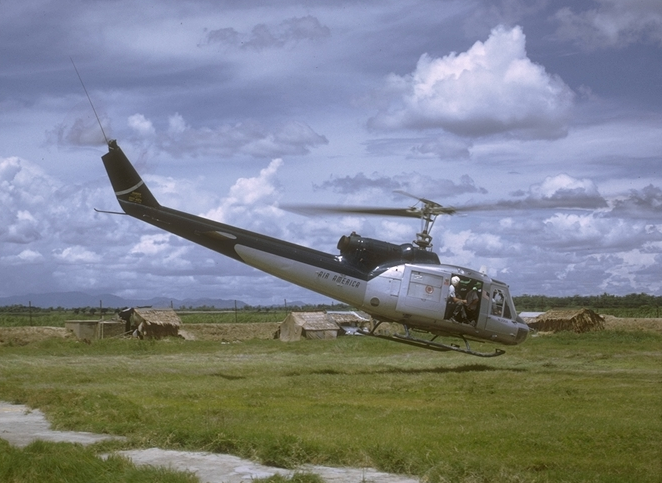 © 2018, Bryan R. Swopes