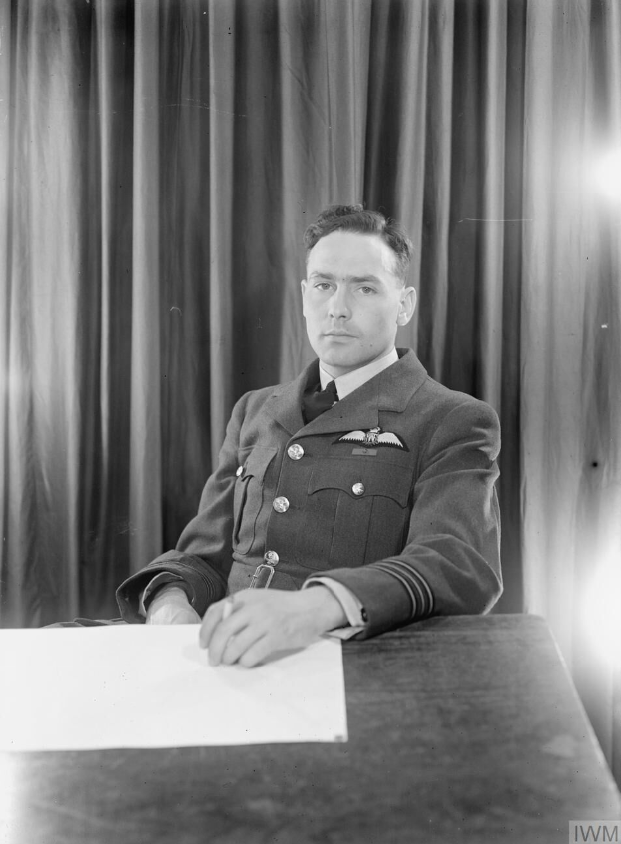 Operation Margin: Just over a month after the first combat missions flown by the new Avro Lancaster B Mk.I very long range heavy bomber, Acting Squadron Squadron Leader John Dering Nettleton, RAF, commanding No. 44 (Rhodesia) Squadron, lead one of two formations of six Lancasters from RAF Waddington and RAF Woohall Spa, in Lincolnshire, England, on a very low altitude daylight penetration of enemy territory to attack the Maschinenfabrik Augsburg-Nürnberg AG (MAN) diesel engine factory at Augsburg, Bavaria, in the south of Germany. The factory was a source of diesel engines for Nazi Germany's U-boat fleet. It was a target of high military importance, and the daylight attack was very dangerous.
Each Lancaster carried four 1,000 pound (454 kilogram) bombs. The two formations (the other was from No. 97 Squadron) crossed the English Channel at an altitude of just 50 feet (15 meters) in an effort to evade detection by enemy radar.
During the flight across France and into Germany, Nettleton's flight was under almost constant attack by enemy fighters. Only two 44 Squadron Lancasters made it to the target and dropped their bombs, but one of those was almost immediately shot own. Only Nettleton's bomber, Lancaster B. Mk.I R5508, KM B, survived to return to England.
The other flight, led by Squadron Leader John Sherwood, flew a different route and all six arrived at Augsburg. After bombing the factory, Sherwood's Lancaster was hit by antiaircraft fire, caught fire, crashed and exploded. Only Sherwood survived. Another was hit but was able to drop its bombs on the target before crashing. Another Lanc was badly damaged, but dropped its bombs and made it away.
Of the twelve Lancasters that had set out, just five returned. All were damaged, one of them beyond repair.
Of the 85 airmen on the mission, 49 were listed as missing in action.
Seventeen 1,000 pound bombs had made direct hits on the factory, but only twelve detonated. Though the target suffered significant damage, production of U-boat engines continued.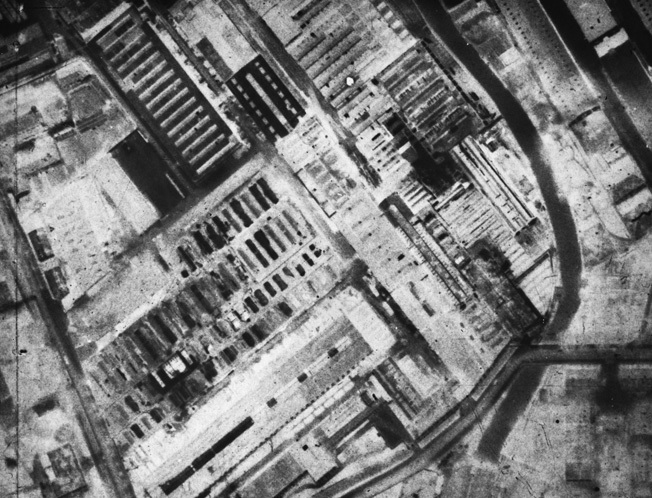 Squadron Leader Nettleton was awarded the Victoria Cross. Flight Lieutenant David Jackson Penman, DFC, of No. 97 Squadron was awarded the Distinguished Service Order. Flt Lt Brian R. W. Hallows, Acting Flt Lt Charles S. C. McClure, Acting Flying Officer Ernest W. Rodley, Pilot Officer Patrick A. Deverill DFM, Plt Off Patrick A Dorehill, Plt Off Gilbert C. Hooey, Plt Off Edward L. Ifould, and Plt Off Desmond O. Sands were awarded the Distinguished Flying Cross. Flight Sergeant Frank H. Harrison, Flt Sgt Brian G. Lough, Flt Sgt Leonard H. Mutter, Sergeant Charles F. Churchill, Sgt Thomas H. Goacher, Sgt Donald N. Huntley, Sgt Ronald P. Irons, Sgt Kenneth O. Mackay, Sgt Douglas L. Overton, and Sgt John T. Radcliffe were awarded the Distinguished Flying Medal.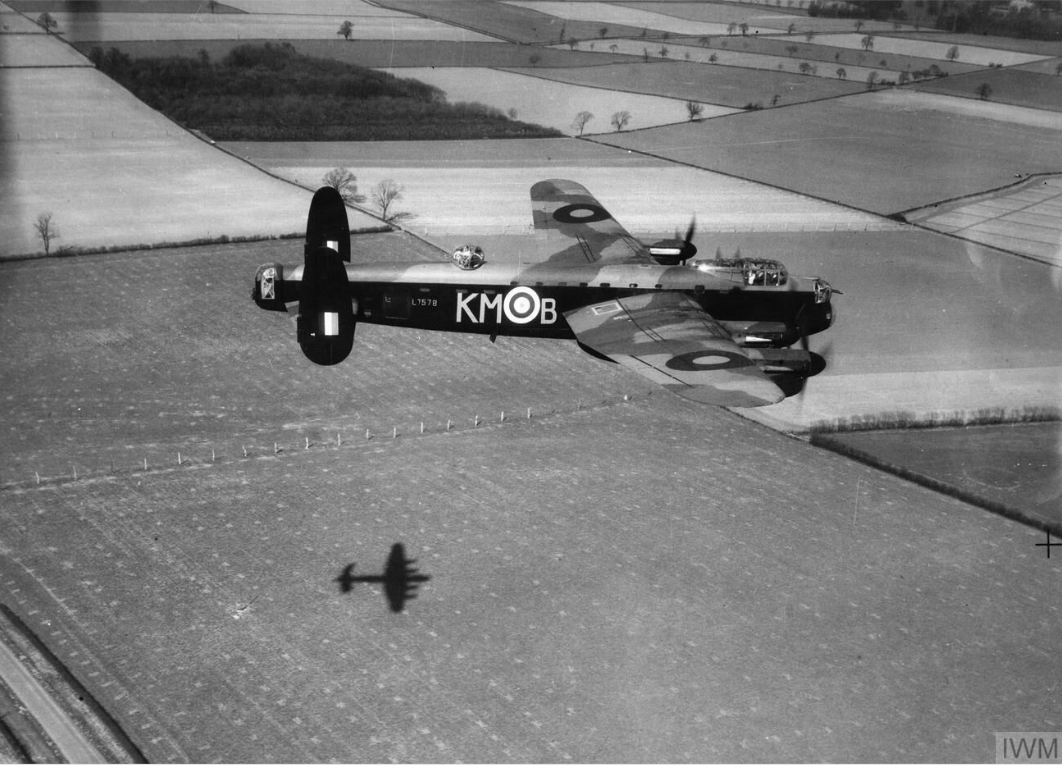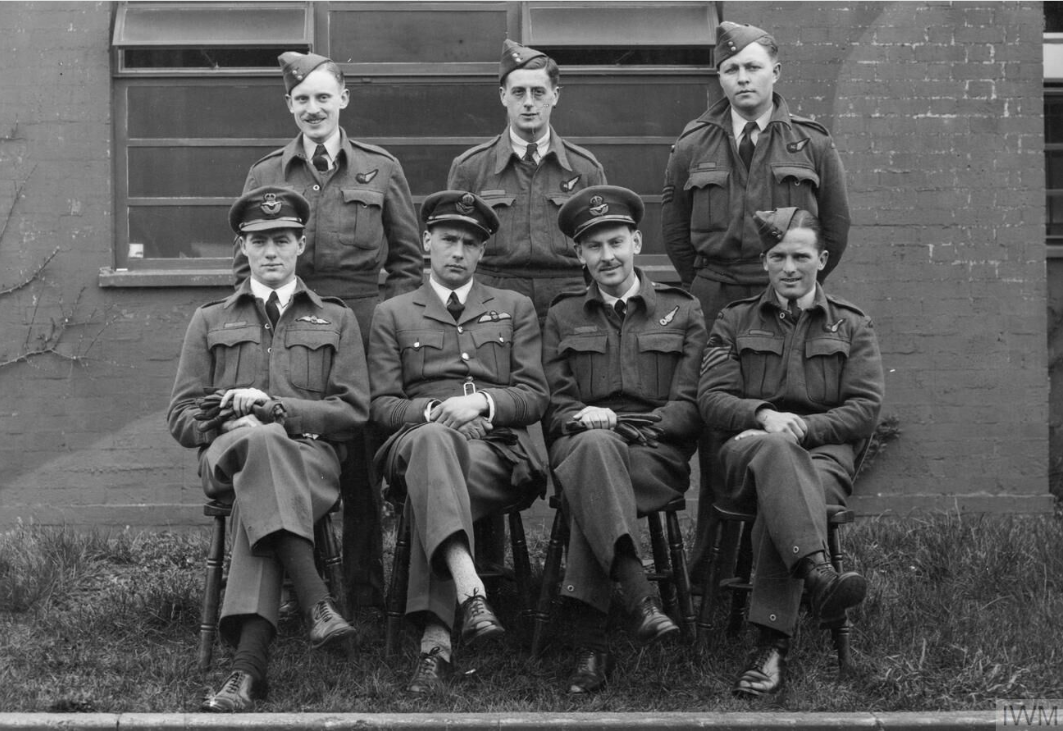 John Dering Nettleton was born 28 June 1917 at Nongoma, Zululand, Union of South Africa. He was the son of John Hennah Nettleton and Ethel Maud Barker Nettleton, and the grandson of Admiral Alfred Thomas Dering Nettleton, Royal Navy. Nettleton was educated at the Western Province Preparatory School, an Anglican Church school in Claremont, a suburb of Cape Town.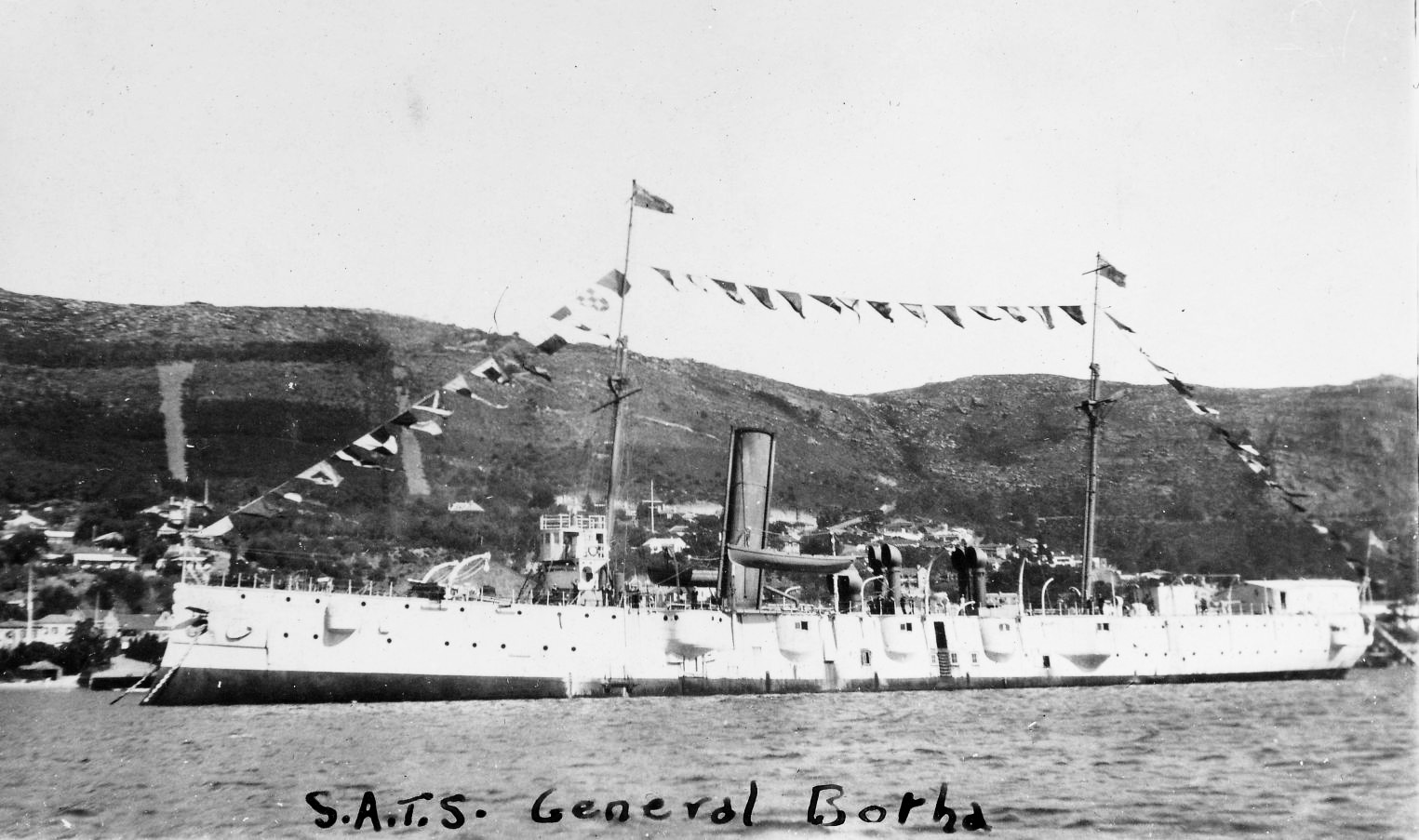 In 1930, at the age of 13, Nettleton went aboard the South African training ship, S.A.T.S. General Botha (formerly, H.M.S. Thames) as a cadet. After graduating three years later, he served as third officer of the 6,919 ton merchant ship, S.S. Mattawin.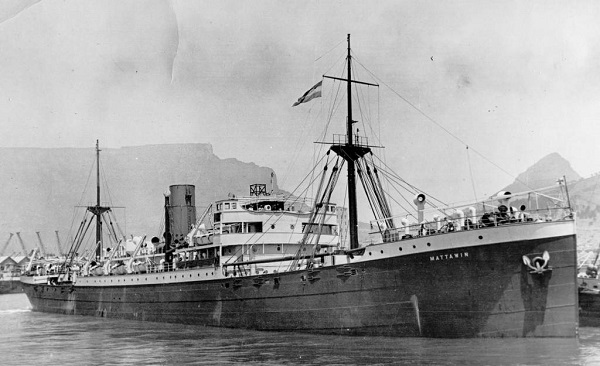 He was appointed a midshipman, Royal Naval Volunteer Reserve (South African Division), 3 September 1935. He rose to the rank of lieutenant, RNVR.
Following his time at sea, Nettleton returned to Cape Town where he became an apprentice civil engineer.
Nettleton sailed with his mother, Mrs. Nettleton, from Durban, South Africa, aboard the Union-Castle Mail Steamship Company liner, S.S. Winchester Castle, arriving at Southampton, England, 11 April 1938.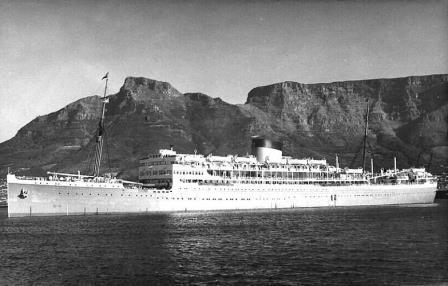 While in England, Nettleton joined the Royal Air Force, and began flight training at the No. 8 Elementary and Reserve Flying Training Squadron at Reading. He was given a Short Service Commission as a Pilot Officer in the Royal Air Force, 14 December 1938 ¹ and reported to No. 12 FTS at RAF Grantham in Lincolnshire, but within two weeks was reassigned to No. 11 FTS at RAF Shawbury, in Shropshire. He graduated 22 July 1939.
Nettleton was appointed an Acting Pilot Officer (41452) on probation, with effect 3 September 1939—the same day that the United Kingdom and France declared war on Germany, following that country's invasion of Poland.² He was assigned to No. 207 Squadron, an operational training unit for the Fairey Battle, a single-engine light bomber powered by a Rolls-Royce Merlin engine, based at RAF Cottesmore in the East Midlands of England.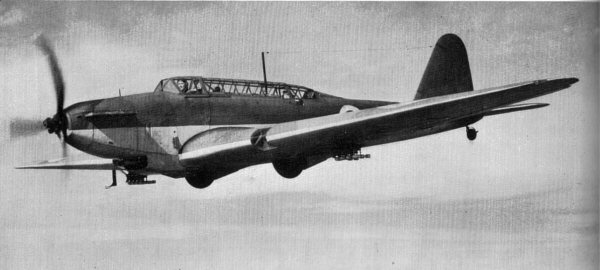 Pilot Officer Nettleton was soon reassigned to No. 98 Squadron at RAF Hucknall, Nottinghamshire, which was also equipped with the Battle. In November 1939, he returned to Cottesmore for transition training to the Handley Page HP.52 Hamden twin-engine medium bomber, with No. 185 Squadron.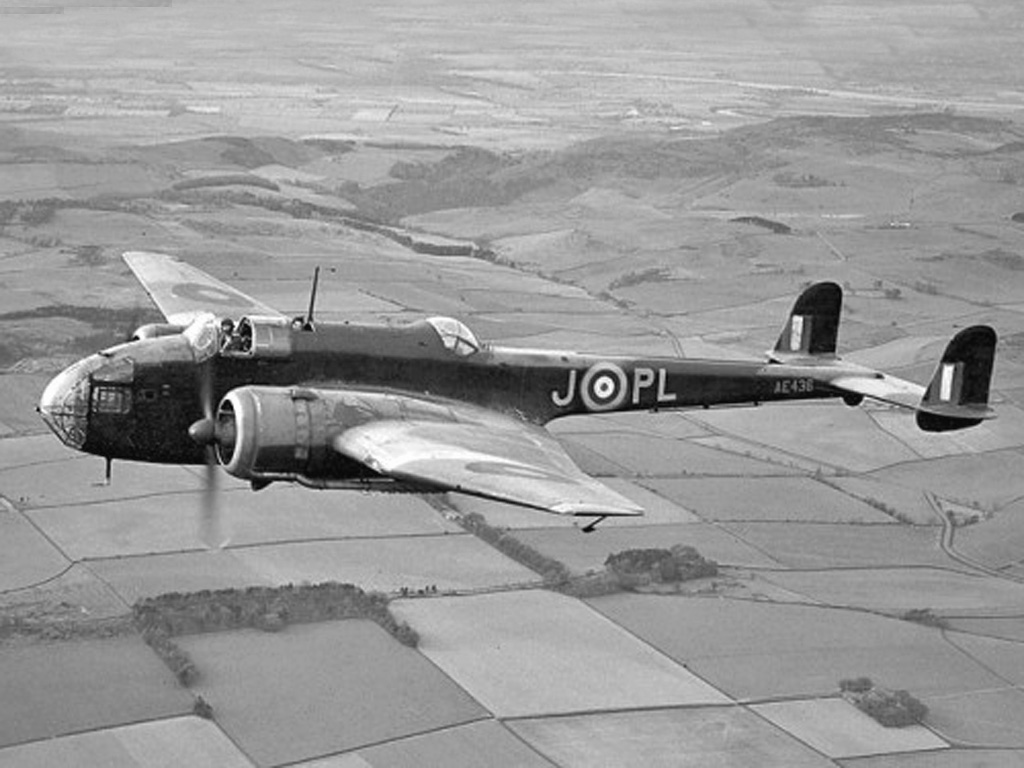 Pilot Officer Nettleton was promoted to the rank of Flying Officer, 3 September 1940.³
This Day in Aviation was unable to confirm the date of Nettleton's promotion to Flight Lieutenant, but Wikipedia states that it occurred in February 1941.
On 26 June 1941, Flight Lieutenant Nettleton joined No. 44 (Rhodesia) Squadron at RAF Waddington in Lincolnshire. This squadron was the first to completely convert to the Avro Lancaster, with the first "Lanc" arriving on Christmas Eve, 24 December 1941.
Flight Lieutenant Nettleton was promoted to Acting Squadron Leader, 17 July 1941.
Flight Officer Nettleton was promoted to Flight Lieutenant (War Substantive), 3 September 1941.⁴
Squadron Leader Nettleton, Royal Air Force Volunteer Reserve, was Mentioned in Despatches, 24 September 1941.⁵
On 11 June 1942, Squadron Leader (acting) J.D. Nettleton, VC, was Mentioned in Despatches.⁶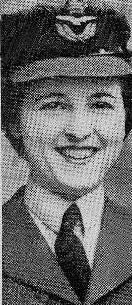 Squadron Leader John Dering Nettleton married Section Officer Betty Isobel Havelock, Women's Auxiliary Air Force, of Paignton, Devon, at Lincoln, Lincolnshire, England, 1 July 1942. They would have one son, John Dering Nettleton, born 19 February 1944.
Squadron Leader Nettleton was next posted to No. 44 Conversion Flight. In November 1942, he was assigned to No. 1661 Heavy Conversion Unit, also at RAF Waddington.
Squadron Leader Nettleton was promoted to Wing Commander (acting), 4 January 1943, and returned to combat operations with No. 44 Squadron.
Squadron Leader Nettleton was promoted to the rank of Wing Commander (War Substantive), Reserve of Air Force Officers, 2 June 1943.⁷
At 10:23 p.m., 12 July 1943, Wing Commander Nettleton took off from RAF Dunholm Lodge, Lincolnshire, in Lancaster KM Z (ED331), as on 295 Lancasters sent to attack Turin, Italy. ED331 never returned. The bodies of Nettleton and his crew, Flt Lt Dennis Cramp, Flt Lt Ian Milne Wood, Fg Off Fred irving Calcutt, Fg Off Kenneth Stanly Juniper, Fg Off Arthur Ronald Ludlow, Plt Off John Edward Money, and Flt Sgt Dennis Ernest Arthur Seager, were never recovered.
Wing Commander Nettleton was just 26 years old. His name is listed on Panel 118 of the Runnymede Memorial at Englefield Green, Surrey.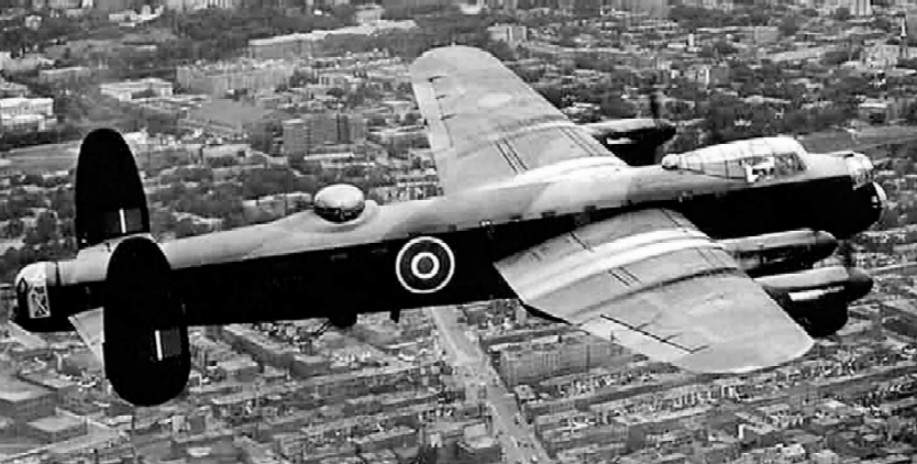 The Avro Lancaster made its first flight 9 January 1941, and flew its first combat mission (with No. 44 Squadron) on 3 March 1942. The Lancaster B Mk.I was operated by a crew of seven: pilot, flight engineer, navigator/bombardier, radio operator and three gunners.  It was a large, all-metal, mid-wing monoplane with retractable landing gear. It was 68 feet, 11 inches (21.001 meters) long with a wingspan of 102 feet, 0 inches (31.090) meters and an overall height of 19 feet, 6 inches (5.944 meters). The Mk.I had an empty weight of 36,900 pounds (16,738 kilograms) and its maximum takeoff weight was 68,000 pounds (30,909 kilograms)

Early production Lancasters were equipped with four liquid-cooled, supercharged, 1,648.96-cubic-inch-displacement (27.01 liter), Roll-Royce Merlin XX single overhead camshaft (SOHC) 60° V-12 engines, which were rated at 1,480 horsepower at 3,000 r.p.m. to 6,000 feet (1,829 meters). The Merlins drove three-bladed, 13 feet, 0 inch (3.962 meters), de Havilland Hydromatic quick-feathering, constant-speed airscrews (propellers), through a 0.420:1 gear reduction.
The Mark I had a maximum economic cruise speed of 267 miles per hour (430 kilometers per hour) at 20,800 feet (6,340 meters), and a maximum speed of 286 miles per hour (460 kilometers per hour) at 20,000 feet (6,096 meters) at a gross weight of 45,300 pounds (20,548 kilograms). Its service ceiling was 20,000 feet (6,096 meters) at 64,500 pounds (29,257 kilograms). It had a range of  2,530 miles (4,072 kilometers) with a 7,000 pound (3,175 kilogram) bomb load.
The Lancaster was designed to carry a 14,000 pound (6,350 kilogram) bomb load, but modified bombers carried the 22,000 pound (9,979 kilogram) Grand Slam bomb.
For defense, the standard Lancaster had eight Browning .303-caliber Mark II machine guns in three power-operated turrets, with a total of 14,000 rounds of ammunition.
According to the Royal Air Force, "Almost half all Lancasters delivered during the war (3,345 of 7,373) were lost on operations with the loss of over 21,000 crew members."
Only two airworthy Avro Lancasters are in existence.
¹ National Library of Scotland, UK, British Air Force Lists 1919–1945
² The London Gazette, Issue 34705,10 October 1939, Page 6796
³ The London Gazette, Supplement 34989, 12 November 1940, Page 6494
⁴ The London Gazette, Number 35309, 14 October 1941, Page 5968
⁵ The London Gazette, Number 35284, 24 September 1941, Page 5572
⁶ The London Gazette, Number 35586, 11 June 1942, Page 2519
⁷ The London Gazette, Supplement 36113, 30 July 1943, Page 3443
© 2023, Bryan R. Swopes