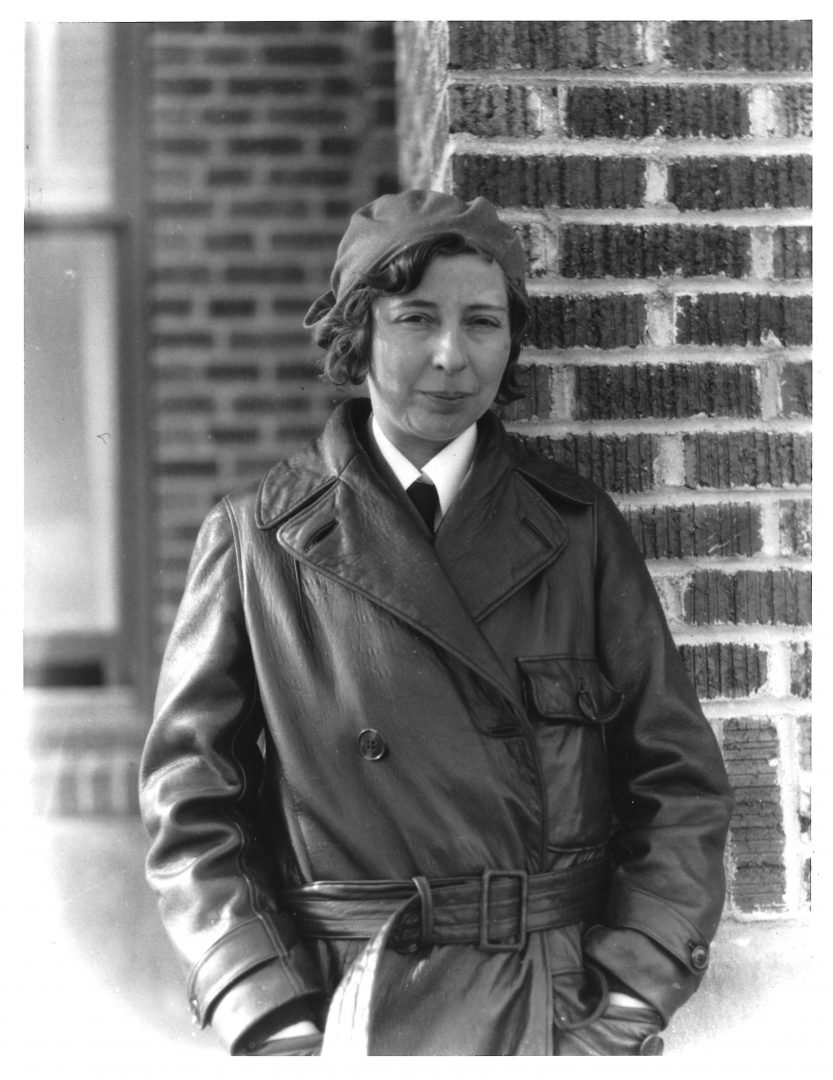 15 May 1930: Ellen Church became the first airline stewardess, now more commonly titled Flight Attendant, on a Boeing Air Transport flight from Oakland, California, to Chicago, Illinois.
A registered nurse and licensed airplane pilot, Miss Church had approached Steve Simpson at Boeing Air Transport (later, United Air Lines) to inquire about being hired as a pilot. Simpson turned her down.
When her request was denied, she suggested that the airline put registered nurses aboard BAT's airplanes to care for the passengers. She was hired to recruit and train seven additional women as stewardesses. Because of the cabin size and weight-carrying limitations of those early airliners, they were limited to a height of 5 feet, 4 inches (1.63 meters) and maximum weight of 115 pounds (52.2 kilograms). They were required to be registered nurses, but could not to be more than 25 years old. Their salary was $125.00 per month (approximately $2,271 in 2023 dollars).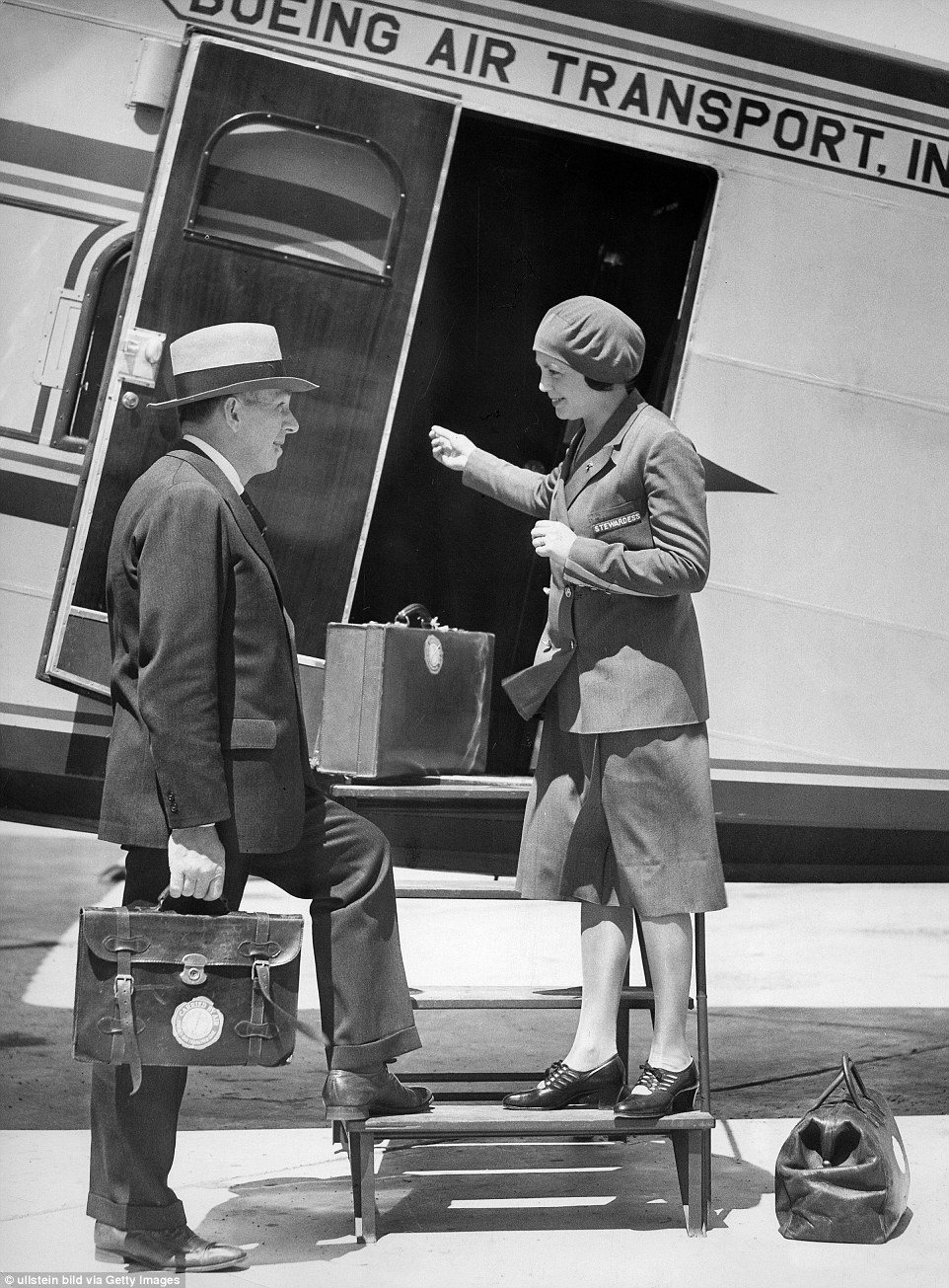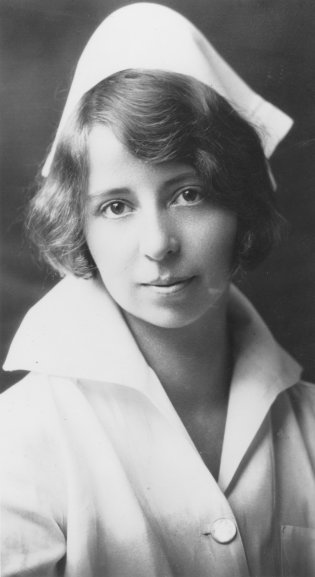 Miss Church worked for BAT for about 18 months until she was injured in a car accident. After recovering, she then returned to her career in nursing.
Ellen Evalyn Church was born at Cresco, Iowa, 22 September 1904. She was the second of two children of Gaius Windsor Church, a farmer, and Isabella Johnstone Church, an immigrant from Scotland. After graduating from Cresco High School in 1921, Miss Church studied nursing at the University of Wisconsin. She also took flying lessons and became a licensed airplane pilot.
After qualifying as a Registered Nurse (R.N.), Miss Church went to San Francisco, California, where she was employed by The French Hospital. It was while there that she first met Mr. Simpson.
Following her accident in 1932, Ellen Church returned to the University of Wisconsin and graduated with a bachelor's degree in nursing. By 1936, she had become the Supervisor of Pediatrics at the Milwaukee County Hospital in Milwaukee, Wisconsin. By 1940, she was the hospital's Nursing Supervisor.
In May 1940, Miss Church was featured in a series of photographs comparing her 1930 stewardess's Boeing Air Transport uniform to that of a "modern" United Air Lines stewardess. The photos included a new Douglas DC-3 airliner.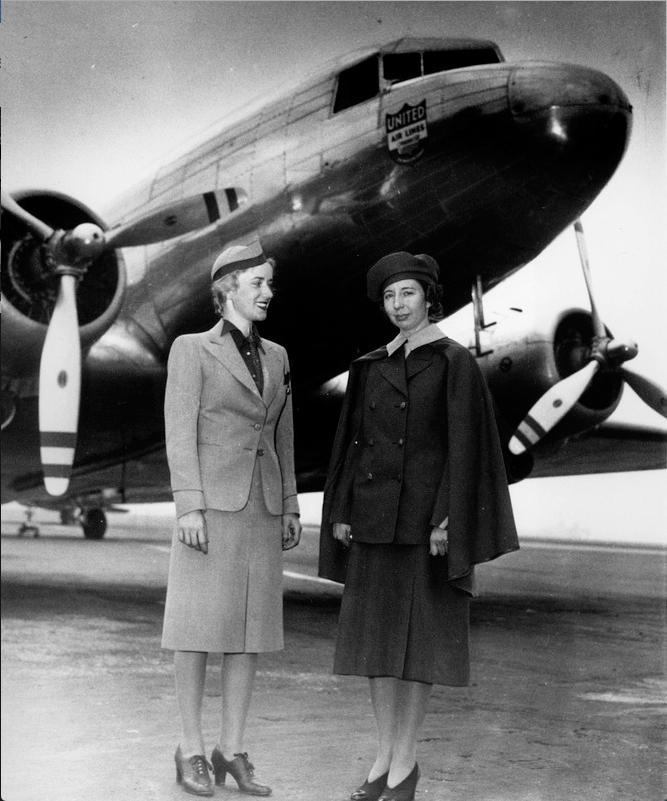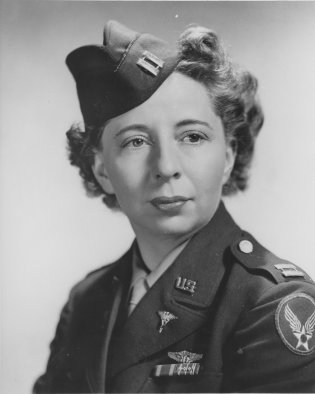 Ellen E. Church enlisted in the United States Army, 5 December 1942, entering service at Louisville, Kentucky, the location of the U.S. Army Air Force School of Air Evacuations. She trained as a Flight Nurse and was commissioned as a Lieutenant, Nurse Corps, United States Army Air Forces. She also was responsible for training nurses.
Lieutenant Church was deployed to North Africa on 8 February 1943, caring for soldiers evacuated by air from North Africa and the Mediterranean areas. She served in the combat zones of Tunisia, Sicily, Italy, the invasion of Normandy and the Rhineland. She was promoted to the rank of Captain.
Captain Church returned to the United States, arriving by air aboard a military transport at La Guardia Airport, New York City, New York, 10 September 1944. She was released from military service 18 June 1946.
For her military service, Captain Church was awarded the Air Medal, the European-African-Middle Eastern Campaign Medal with seven campaign stars, and the World War II Victory Medal.
Returning to her civilian career, Miss Church became the Hospital Administrator at Union Hospital, Terra Haute, Indiana.
Miss Church was married to Leonard Briggs Marshall, a bank president, at Indianapolis, Indiana, 11 September 1964.
While riding a horse on 27 August 1965, Ellen Church Marshall fell and suffered a severe head injury. She was taken to Union Hospital, where she died about six hours later. Her remains were buried at Highland Lawn Cemetery, Terre Haute, Indiana.
Ellen Church Field (FAA Location identifier CJJ), an uncontrolled airport 1 mile southwest of her hometown of Cresco, Iowa, was named in her honor.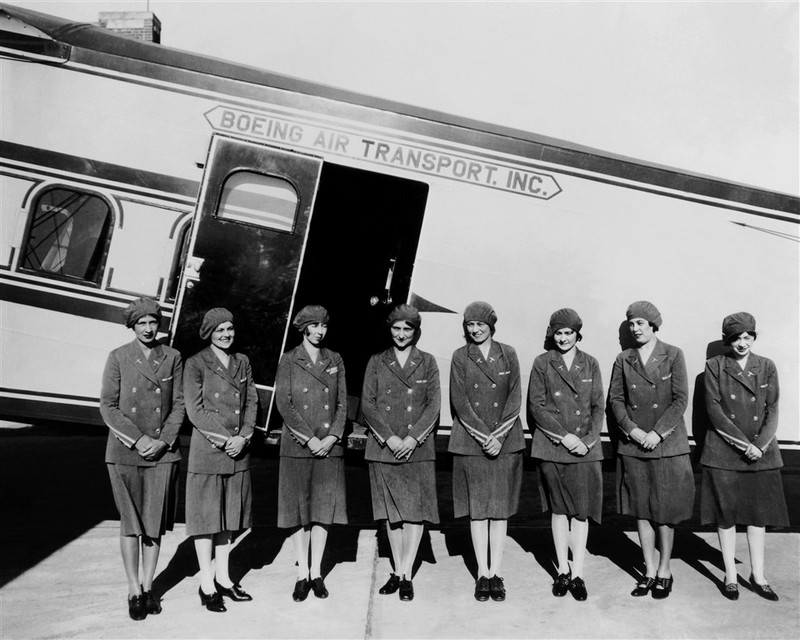 © 2017, Bryan R. Swopes