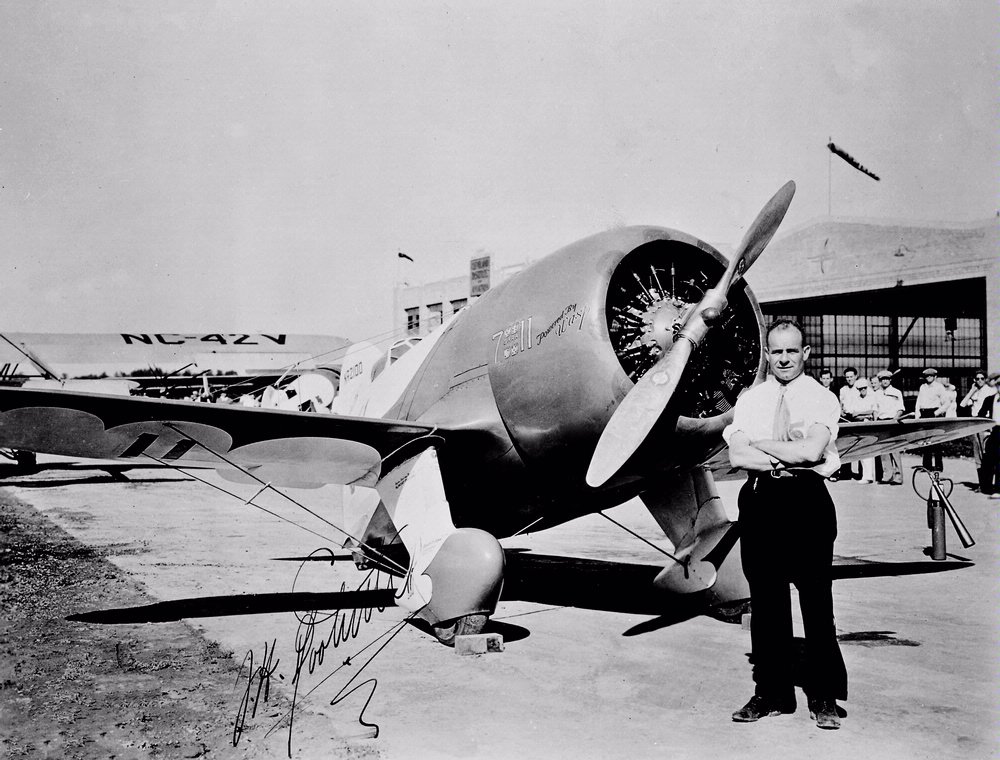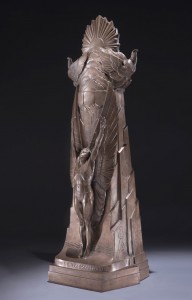 3 September 1932: At the Cleveland National Air Races, James H. ("Jimmy") Doolittle won the Thompson Trophy Race with his Granville Brothers Aircraft Company Gee Bee Supersportster R-1, NR2100.
He also set a Fédération Aéronautique Internationale (FAI) World Speed for Record Over a 3 Kilometer Course, averaging 473.82 kilometers per hour (294.42 miles per hour). ¹
The highest speed attained by Doolittle during his four passes over the 3-kilometer course was 497.352 kilometers per hour (309.040 miles per hour).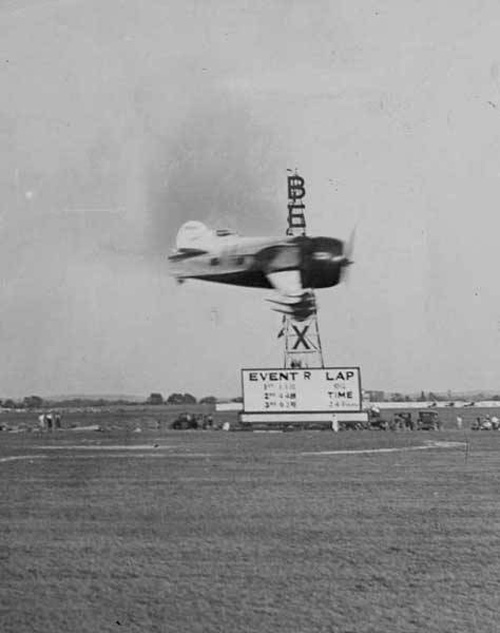 The Gee Bee was a purpose-built racing airplane, designed by Robert Leicester Hall, who would later become the Chief Engineer for the Grumman Aircraft Engineering Corporation. It was a very small airplane, with short wings and small control surfaces. It had gained a reputation as being very dangerous. A number of famous racers of the time were killed when they lost control of the Gee Bee. However, Doolittle had a different opinion: "She is the sweetest ship I've ever flown. She is perfect in every respect and the motor is just as good as it was a week ago. It never missed a beat and has lots of stuff in it yet. I think this proves that the Granville brothers up in Springfield build the very best speed ships in America today."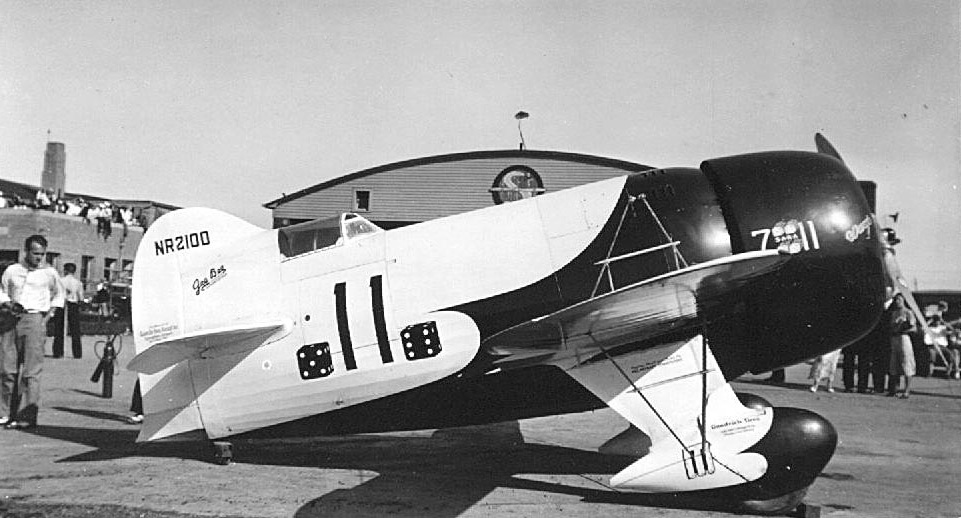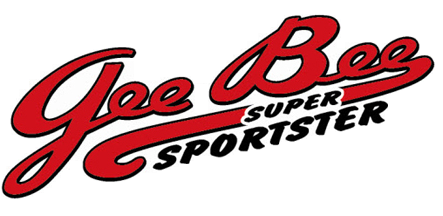 The Gee Bee Supersportster R-1 was a single-seat, single engine, low-wing monoplane with fixed conventional landing gear. The airplane had been designed for a load factor of 12. It was 17 feet, 8 inches (5.385 meters) long with a wingspan of 25 feet, 0 inches (7.620 meters), and height of 8 feet, 2 inches (2.489 meters). The fuselage had a maximum diameter 5 feet, 1 inch (1.549 meters). The wings were wire-braced. The angle of incidence was 2.5° and 4.5° dihedral. Their aspect ratio was 6:1, and the wing area was 75 square feet (7.968 square meters).
The R-1 had an empty weight of 1,840 pounds (834.6 kilograms), gross weight of 2,415 pounds (1,095.4 kilograms), and maximum takeoff weight of 3,075 pounds (1,394.8 kilograms).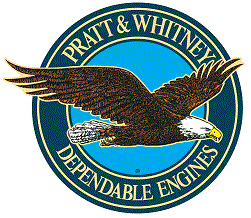 The Gee Bee R-1 was powered by an air-cooled, supercharged, 1,343.80-cubic-inch-displacement (22.021 liter) Pratt & Whitney Wasp T3D1 nine-cylinder direct -drive radial engine. It was rated at 730 horsepower at 2,300 r.p.m. at Sea Level. The engine turned a two-bladed U.S. Smith Engineering Co. adjustable-pitch propeller with a diameter of 8 feet, 0 inches (2.438 meters). The engine was enclosed in a NACA cowling. The T3D1 was 3 feet, 6.63 inches (1.083 meters) long, 4 feet, 3.44 inches (1.307 meters) in diameter, and weighed 763 pounds (346 kilograms).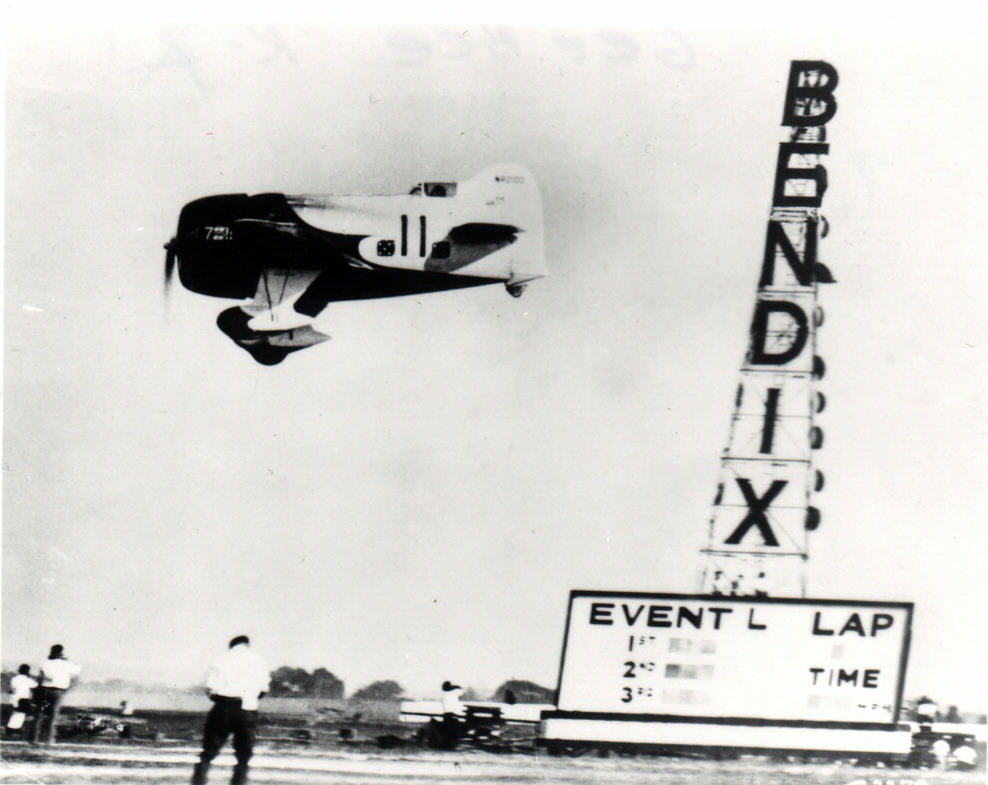 The Gee Bee R-1 had a cruise speed was 260 miles per hour (418.4 kilometers per hour), and its maximum speed was more than 309 miles per hour (497 kilometers per hour). The stall speed was rather high at 90 miles per hour (144.8 kilometers per hour), as a result of optimizing the airplane for high speed. The air racer could climb at 6,100 feet per minute (31 meters per second). It had a range of 630 miles (1,014 kilometers) at full throttle. ²
Gee Bee Supersportster R-1 NR2100, #11, was later re-engined with a Pratt & Whitney Hornet. It was destroyed when it crashed on takeoff after refueling at Indianapolis, Indiana, 1 July 1933. The pilot, Russell Boardman, was killed.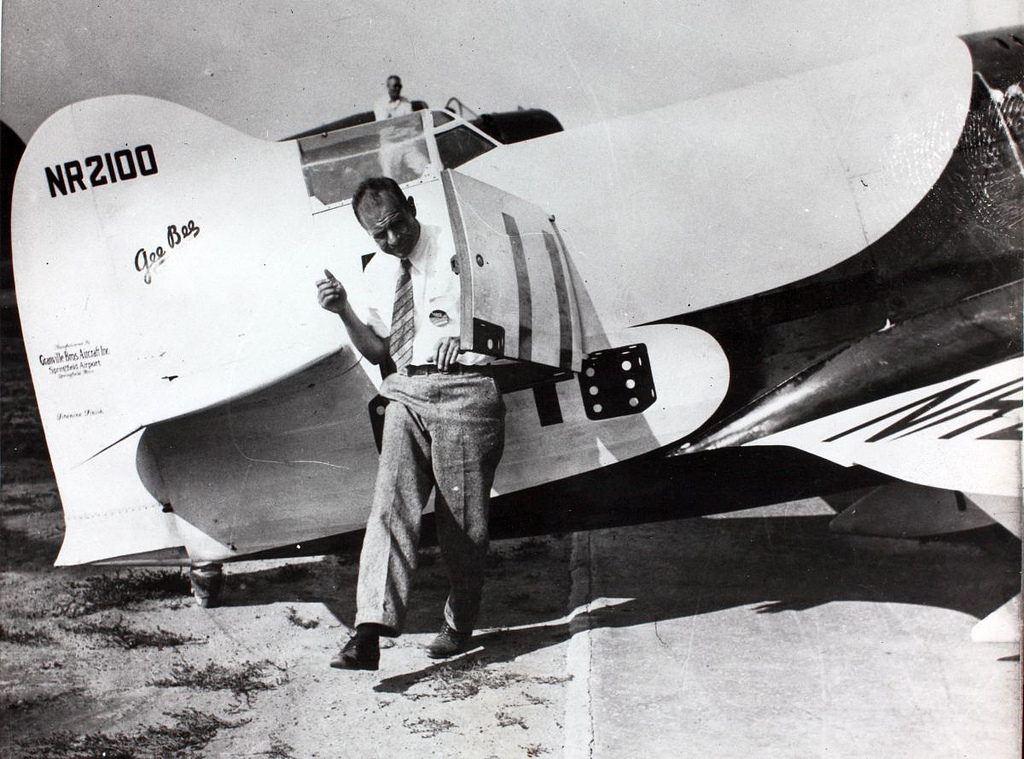 Jimmy Doolittle was one of America's foremost pioneering aviators. He set many records, won air races, tested and developed new flying equipment and techniques. He was a highly-educated military officer, having earned his Bachelor of Arts from the University of California Berkeley School of Mines, and M.S and D.Sc. degrees in Aeronautical Engineering from the Massachusetts Institute of Technology.
During World War II Colonel Doolittle planned and led the famous Halsey-Doolittle Raid against Japan, 18 April 1942, for which he was awarded the Medal of Honor.
As a brigadier general, Doolittle commanded the Twelfth Air Force in North Africa. Promoted to major general, he was given command of the Fifteenth Air Force in the Mediterranean Theater. From 1943 until 1945, Lieutenant General Doolittle commanded Eighth Air Force. He was preparing his command to move against Japan, equipped with Boeing B-29 Superfortress bombers, when World War II came to an end.
After the war, Lieutenant General Doolittle was placed on the inactive list. On 4 April 1985, by Act of Congress, James H. Doolittle was promoted to General, United States Air Force.
General James Harold Doolittle is the only person to be awarded both the Medal of Honor and the Medal of Freedom. He died 27 September 1993 at the age of 96 years. He was buried at the Arlington National Cemetery, Arlington, Virginia.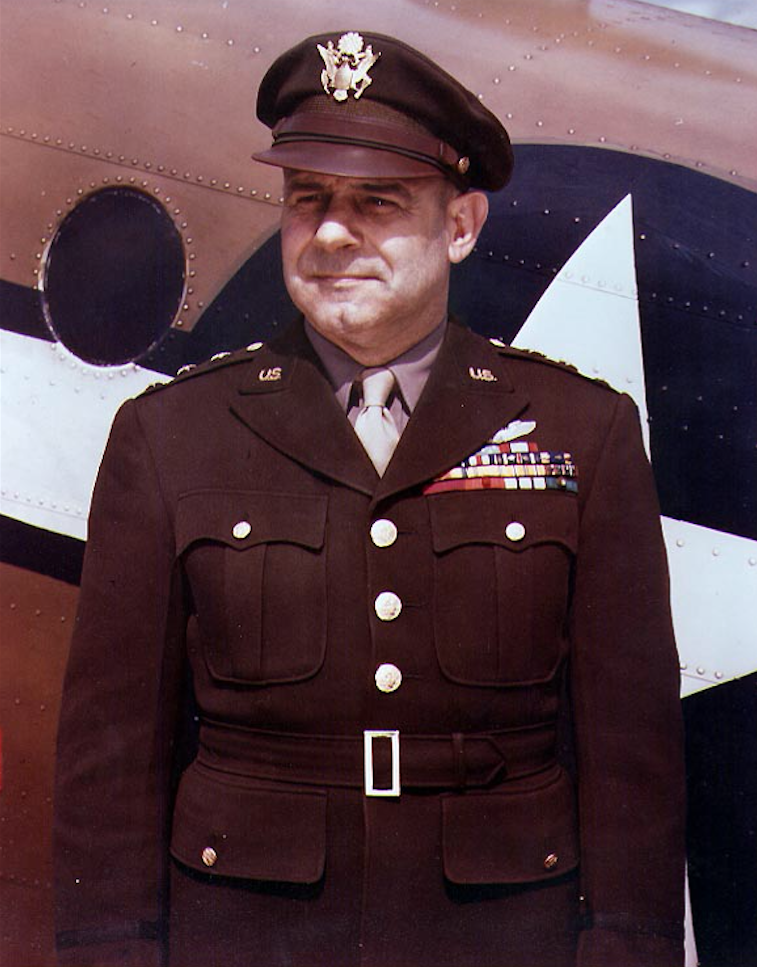 ¹ FAI Record File Number 8751
² All Gee Bee Supersportster R-1 specifications from Zantford D. Granville, writing in Aero Digest Magazine, July 1933. See http://goldenageofaviation.org/geebeer2.html
© 2018, Bryan R. Swopes
by