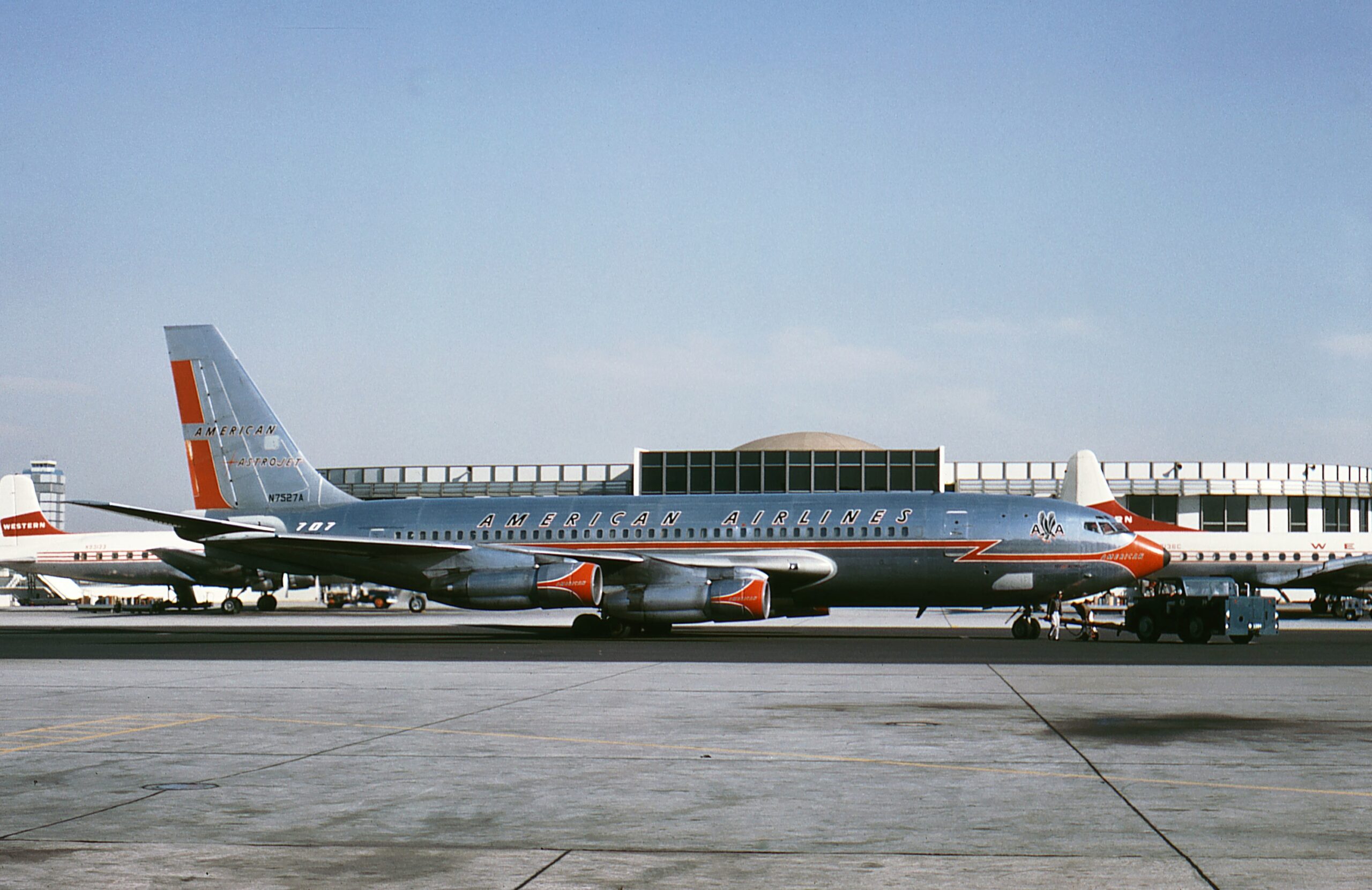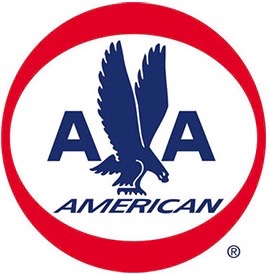 15 August 1962: American Airlines' Captain Eugene M. ("Gene") Kruse set two National Aeronautic Association Class C-1 records for Speed Over a Commercial Air Route, East to West Transcontinental, when he flew a Boeing 720B Astrojet from New York to Los Angeles, 2,474 miles (3,981.5 kilometers), in 4 hours, 19 minutes, 15 seconds, at an average speed of 572.57 miles per hour (921.46 kilometers per hour). 61 years later, these records still stand.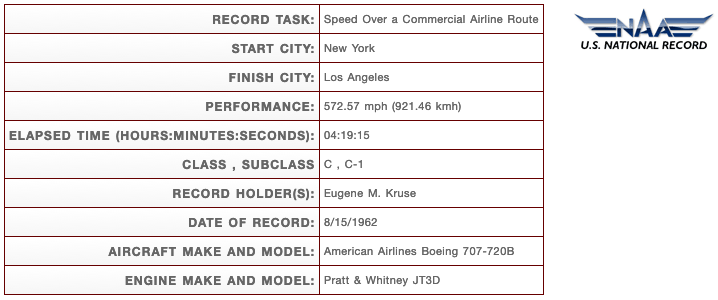 The National Aeronautic Association has placed Captain Kruse's records on its "Most Wanted" list: long-standing flight records that it would like to see challenged. Rules require that a new record exceed the old by at least a 1% margin. The performance needed to establish a new record would be 578.30 miles per hour (930.68 kilometers per hour).

The Boeing 720 was a variant of the Model 707, intended for short to medium range flights. It had 100 inches (2.54 meters) removed from the fuselage length and improvements to the wing, decreasing aerodynamic drag.
The Boeing 720 was operated by a flight crew of four and could carry up to 149 passengers. It was 136 feet, 2 inches (41.25 meters) long with a wingspan of 130 feet, 10 inches (39.90 meters) and overall height of 41 feet, 7 inches (12.65 meters). The airplane had an empty weight of 103,145 pounds (46,785 kilograms) and Maximum Takeoff Weight of 220,000 pounds (100,800 kilograms).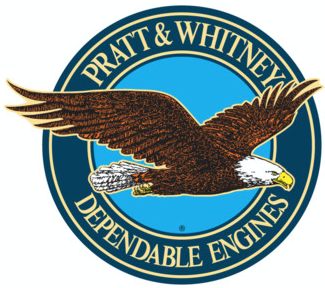 The Boeing 720 was powered by four Pratt & Whitney Turbo Wasp JT3C-7 turbojet engines, a civil variant of the military J57 series. The 720B was equipped with the more efficient P&W JT3D-1 turbofan engines. The JT3C-7 was a "two-spool" axial-flow engine with a 16-stage compressor (9 low- and 7 high-pressure stages), 8 combustion tubes, and a 3-stage turbine (1 high- and 2 low-pressure stages). It was rated at 12,030 pounds of thrust (53.512 kilonewtons) for takeoff. The JT3D-1 was a dual axial-flow turbofan engine, with a 2-stage fan section 13-stage compressor (6 low- and 7 high pressure stages), 8 combustion chambers and a 4-stage turbine (1 high- and 3 low-pressure stages). This engine was rated at 14,500 pounds of static thrust (64.499 kilonewtons) at Sea Level, and 17,000 pounds (75.620 kilonewtons), with water injection, for takeoff (2½ minute limit). Almost half of the engine's thrust was produced by the fans. Maximum engine speed was 6,800 r.p.m. (N1) and 10,200 r.p.m. (N2). It was 11 feet, 4.64 inches (3.471 meters) long, 4 feet, 5.00 inches (1.346 meters) wide and 4 feet, 10.00 inches (1.422 meters) high. It weighed 4,165 pounds (1,889 kilograms). The JT3C could be converted to the JT3D configuration during overhaul.
The maximum cruise speed was 611 miles per hour (983 kilometers per hour) and maximum speed was 620 miles per hour (1,009 kilometers per hour). Range at at maximum payload was 4,370 miles (7,033 kilometers).
Boeing built 154 720 and 720B airliners from 1959 to 1967.
The last flight of a Boeing 720 was on 9 May 2012, when a 720B aircraft used by Pratt and Whitney Canada as a test aircraft was placed in the National Air Force Museum of Canada at Trenton, Ontario.
© 2018, Bryan R. Swopes