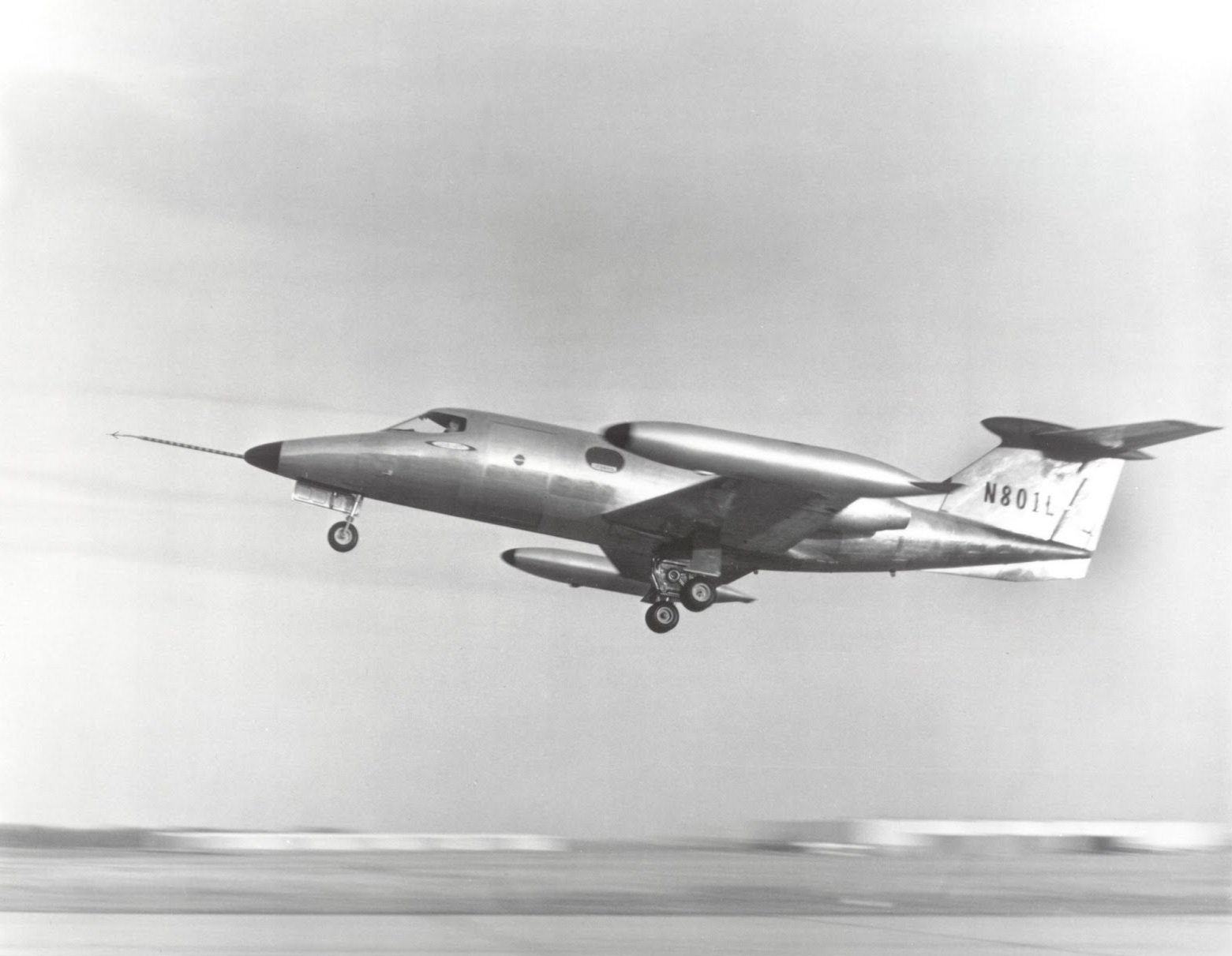 7 October 1963: The first of two Learjet 23 prototypes, N801L, makes its first flight at Wichita, Kansas, with test pilots Henry Grady ("Hank") Beaird, Jr., and Robert S. Hagan. A light twin-engine business jet, the Learjet 23 is considered a "first" because it was designed from the start as a civil aircraft.
The Learjet 23 is operated by two pilots and can carry six passengers. It is 43 feet, 3 inches (13.183 meters) long with a wingspan of 35 feet, 7 inches (10.846 meters) and overall height of 12 feet, 7 inches (3.835 meters). It has an empty weight of 6,150 pounds (2,790 kilograms) and maximum takeoff weight of 12,499 pounds (5,670 kilograms).
A characteristic of all Learjets is the 13° sweep of their wings' leading edges, and the straight trailing edge.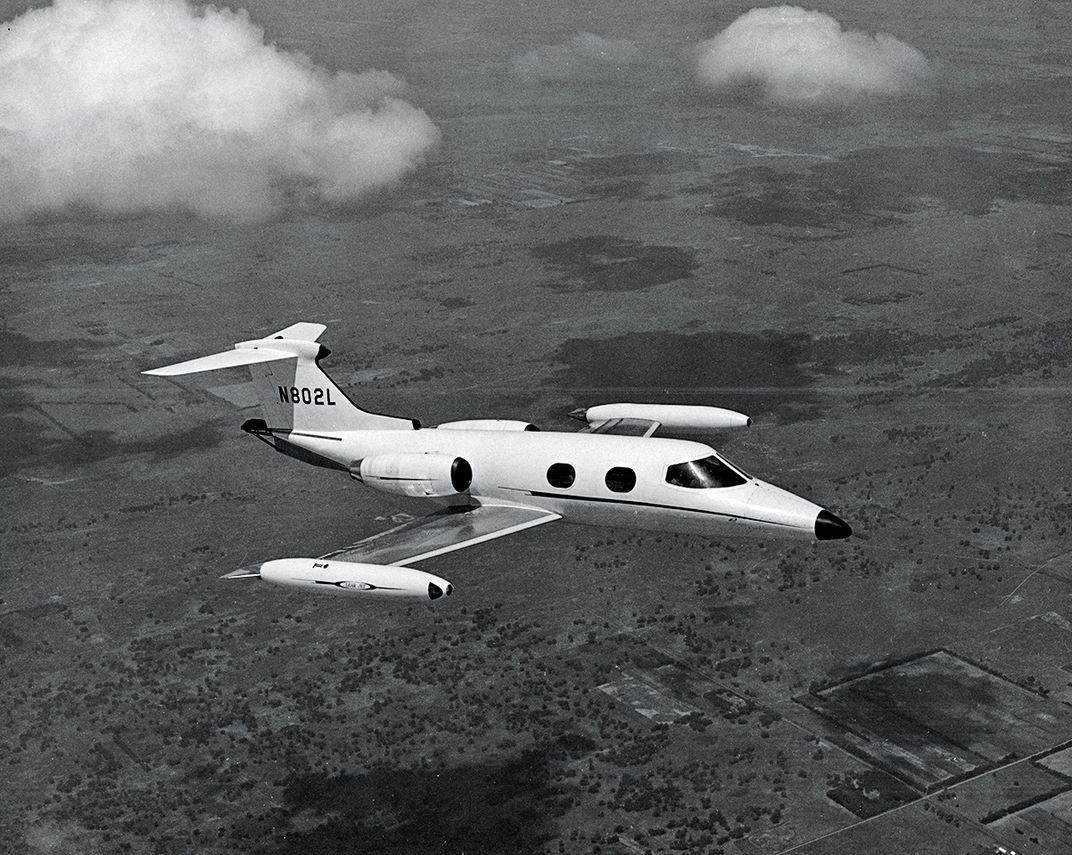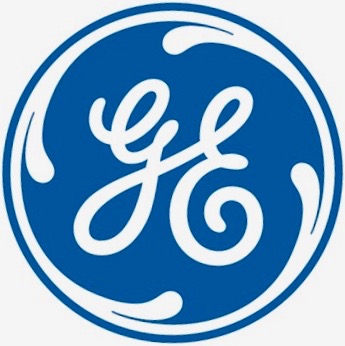 The airplane was powered by two General Electric CJ610-4 turbojet engines. The CJ610 is a single-shaft axial-flow turbojet with an 8-stage compressor and 2-stage turbine. The CJ610-4 has a maximum continuous power rating of 2,700 pounds (12.010 kilonewtons) at 16,500 r.p.m. at Sea Level, and 2,850 pounds of thrust (12.677 kilonewtons) at 16,700 r.p.m., for takeoff (5 minute limit). The engine is 3 feet, 4.50 inches (1.029 meters) long, 1 foot, 5.56 inches (0.446 meters) in diameter, and weighs 403 pounds (183 kilograms).
The Learjet 23 has a cruise speed of 518 miles per hour (834 kilometers per hour) at 40,000 feet (12,192 meters) and a maximum speed of 561 miles per hour (903 kilometers per hour), 0.82 Mach, at 24,000 feet (7,315 meters). The service ceiling is 45,000 feet (13,716 meters) and its maximum range is 1,830 miles (2,945 kilometers).
Lear Jet Corporation built approximately 100 Learjet 23s.
The first prototype was damaged beyond economical repair while simulating an engine failure on takeoff during flight testing, 4 June 1964. The accident was attributed to pilot error. N801L had accumulated just 194 flight hours.
© 2018, Bryan R. Swopes