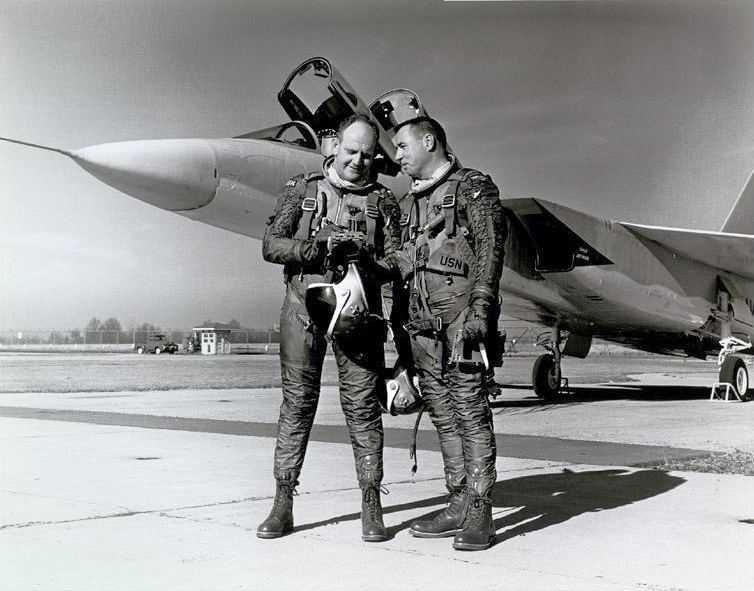 13 December 1960: Commander Leroy Anthony Heath and Lieutenant Henry L. ("Larry") Monroe, set a Fédération Aéronautique Internationale (FAI) World Record for Altitude¹ with an early production North American A3J-1 Vigilante supersonic attack bomber. A 1,000-kilogram payload was carried in the bomber's tubular weapons bay.
Over Edwards Air Force Base, in the high desert of southern California, the Vigilante accelerated to approximately 1,400 miles per hour (2,253 kilometers per hour), then pulled up into a steep climb. The Vigilante zoom-climbed in a nearly ballistic trajectory and reached an altitude of 27,874 meters (91,450 feet).¹ As the aircraft went "over the top," it had slowed to about 400 miles per hour (644 kilometers per hour). They were momentarily "weightless," which Commander Heath described as a "pleasant sensation."
Their new record broke the previous record by 7,418 meters (24,337 feet).²
According to an article by Greg Goebel on the web site Air Vectors,
". . . At that altitude, the aircraft was no longer aerodynamic and tumbled onto its back as it fell down the far side of the arc, with the engines flaming out in the thin atmosphere. However, such problems had been encountered in practice flights leading up to the attempt, and the flight crew knew what to expect. Heath simply neutralized the controls; once the Vigilante reached thicker air halfway through its fall, it naturally adopted a nose-down attitude, and Heath was able to relight the engines."
— http://www.airvectors.net/ava5.html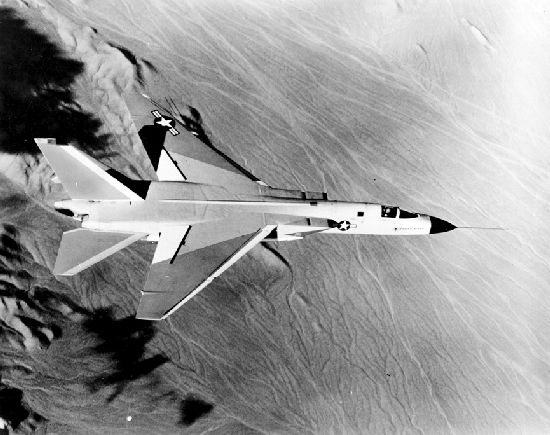 For their achievement, the Secretary of the Navy, William B. Franke, awarded Commander Heath the Distinguished Flying Cross, and Lieutenant Monroe, the Air Medal. Also present at the 16 December 1960 presentation were Admiral Arleigh Burke, Chief of Naval Operations, and Admiral James Russell, Vice Chief of Naval Operations.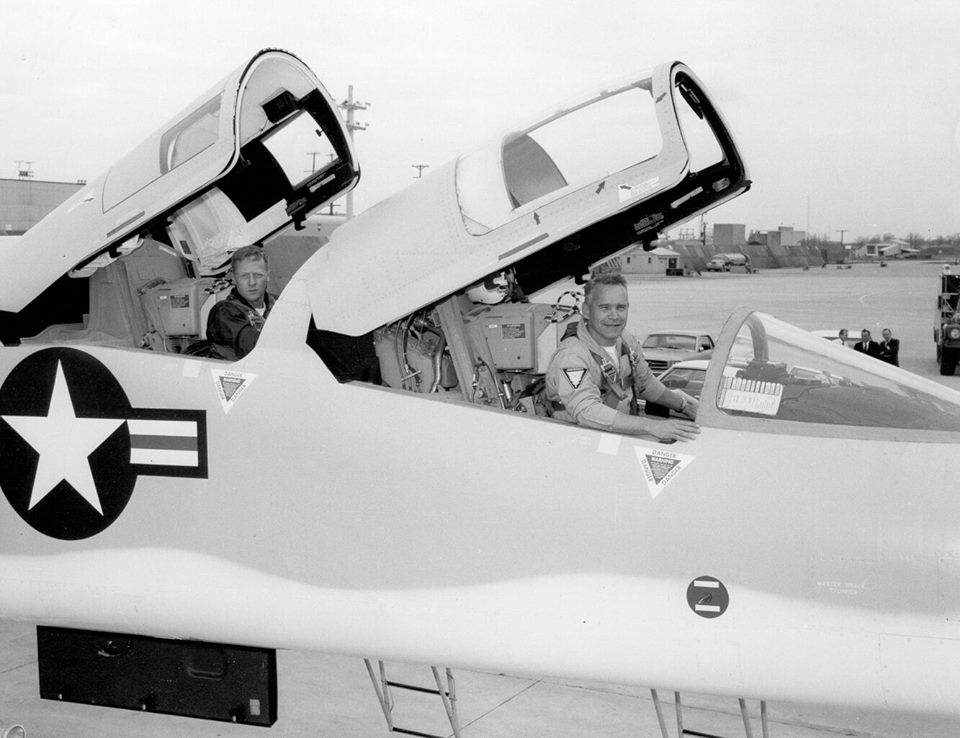 Navy Jet Breaks Russ World Altitude Mark
Vigilante Attack Bomber Carries More Thank 2,000 Lb. Payload to 91,450.8 Ft.
     A Navy Vigilante attack bomber has carried a payload of more than 2,000 lb. to an altitude of 91,045.8 ft. to break Russia's international record of 67,096 ft., it was disclosed Thursday.
The flight was made last Tuesday from Edwards Air Force Base by a North American twin-jet A3J aircraft piloted by Comdr. Leroy A. Heath of the Naval Air Test Center, Patuxent, Md.
     It was observed officially by representatives of the National Aeronautic Assn. headed by Bertrand Rhine, chief West Coast timer.
     A U.S. claim for a world record altitude for a land-based jet aircraft carrying a 1,000 kilogram (2,204.62 lbs.) payload has been filed with the Federation Aeronautique Internationale, world record agency in Paris.

Awarded Medal
     Comdr. Heath was awarded the Distinguished Flying Cross for the record achievement. His navigator, Lt. Larry Monroe, was awarded the Air Medal. The presentations were made in Washington Thursday by Navy Secretary Franke.
     Following a carefully controlled flight pattern, the Vigilante's high climb was tracked by altitude registering radars monitored by NAA representatives on the ground. The record altitude also was calibrated by a sealed barograph carried in the plane to measure and record air pressures from which height can be determined.
     The flight marked the first time the United States has competed for this particular class record which requires that the aircraft carry its payload in a compartment measuring at least 141 cubic ft.
     The Vigilante is a double sonic, all-weather attack plane built by North American Aviation's Colombus (O.) division. Designed for carrier operation, it can deliver both nuclear and conventional weapons by a unique tail ejection system from very high altitude or on deck-level attack missions.
     Powered by two General Electric J79 engines developing approximately 15,000 lbs. of thrust each, the Vigilante is 70 ft. long and has a wing span of 50 ft.
     The previous Russian record was set July 13, 1959, by Vladimir Smirnov, flying a twin-jet RVmonoplane over Bykova Aerodrome near Moscow.

—Los Angeles Times, 16 December 1960, Page 2, Column 6, and Page 32, Column 2.
The North American Aviation A3J-1 Vigilante is a carrier-based, twin-engine, supersonic bomber designed for high-altitude nuclear attacks. It is crewed by a pilot and navigator. The airplane has a high-mounted swept wing and tricycle landing gear. There are no ailerons, elevators or rudder. Control is provided by spoilers, a large moveable vertical fin and independent horizontal stabilizers.
The A3J-1 is 76.547 feet (23.332 meters) long with a wing span of 53.02 feet (16.16 meters), and overall height of 19.366 feet (5.90 meters). The wings are swept 37.5° at 25% chord. The wing area is 700 square feet (65 square meters). The bomber has an empty weight of 32,714 pounds (14,839 kilograms) and Maximum Takeoff Weight (MTOW) of 56,293 pounds (25,534 kilograms).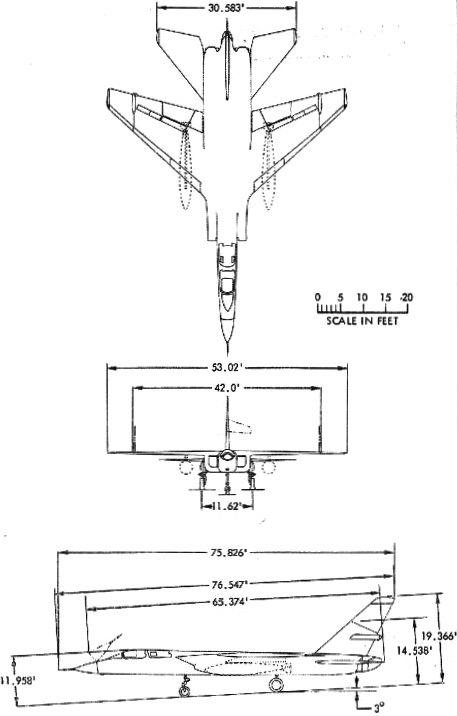 The A3J-1 Vigilante is powered by two General Electric J79-GE-8  turbojet engines with afterburner. The J79 is a single-spool axial-flow turbojet with a 17 stage compressor and 3-stage turbine. It is 17 feet, 4.inches (5.625 meters) long, with a diameter of 2 feet, 7.6 inches (0.803 meters). The J79-GE-8 produced a maximum 17,000 pounds of thrust (23.049 kilonewtons) at 7,685 r.p.m.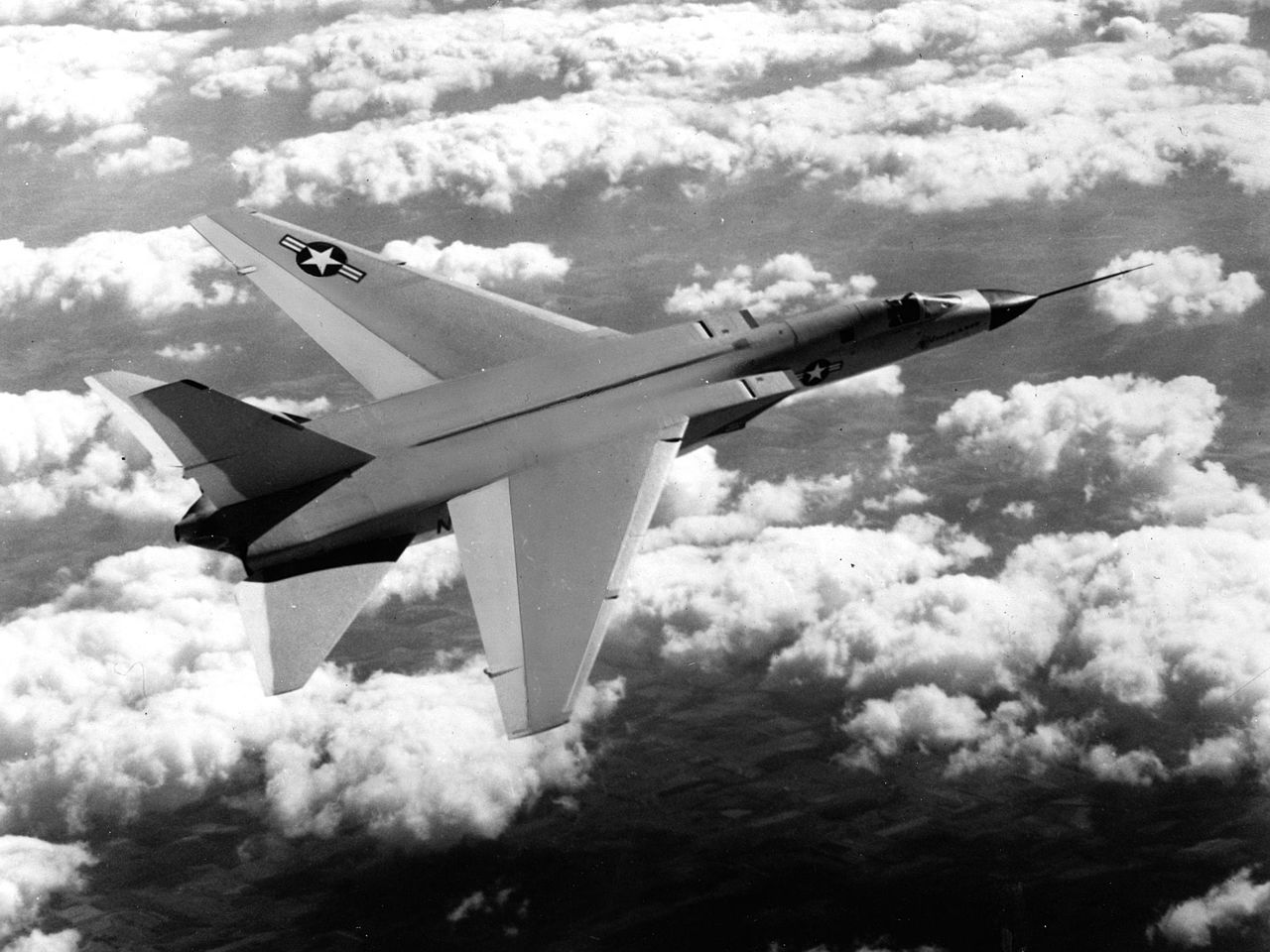 The A3J-1 had a maximum speed of 1,147 knots (1,320 miles per hour/2,124 kilometers per hour) at 40,000 feet (12,192 meters). Its combat ceiling was 52,100 feet (15,880 meters).
The Vigilante had a tubular bomb bay between the engines. Weapons were ejected rearward. It could carry a Mk 28, Mk 27 or Mk 43 thermonuclear bomb in the weapons bay, or conventional or nuclear bombs mounted on underwing hardpoints. The A3J carried no defensive weapons.
In 1962, the A3J was designated as A-5. North American Aviation built a total of 167 Vigilantes, in both attack and reconnaissance (RA-5C) variants.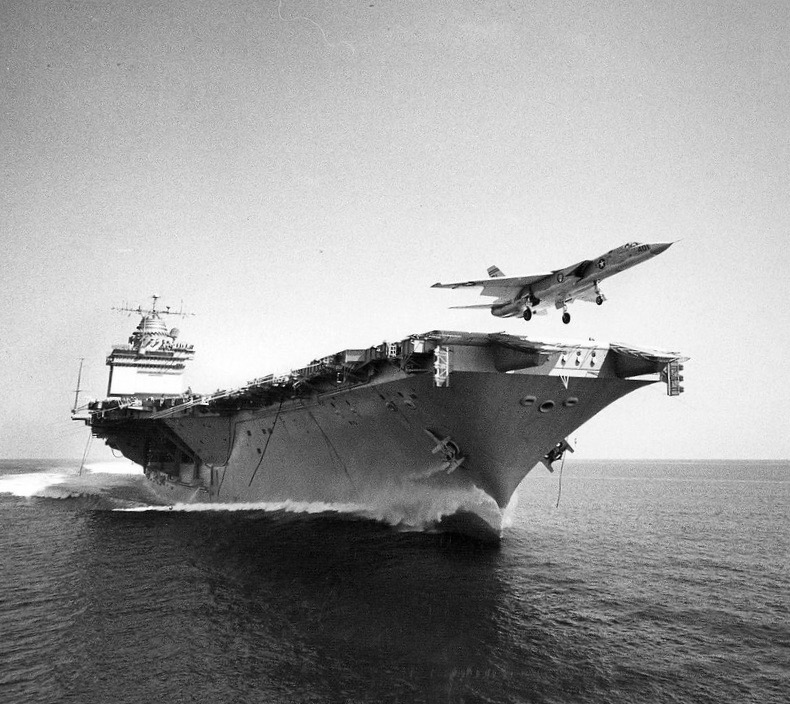 Leroy Anthony Heath was born in Detroit, Michigan, 20 November 1922. He was the first of seven children of Leroy Vincent Heath, a firefighter, and Catherine Crumley Heath. He graduated from high school in 1941 then went to work for the Cadillac Motor Car Division, General Motors Corporation.
Heath enlisted in the United States Navy 7 August 1942. He had brown hair and eyes, a light complexion, was 6 feet (1.83 meters) tall and weighing 190 pounds (86 kilograms), he was selected as an aviation cadet through the V-5 Program, 3 January 1943. After completion of flight training, on 1 July 1944 Aviation Cadet Heath was designated a Naval Aviator and commissioned as an ensign, United States Naval Reserve (U.S.N.R.). Sent to the Pacific Theater, Ensign Heath flew Chance Vought F4U Corsairs from USS Lexington (CV-16). Following the end of World War II, Heath was transferred to the Regular Navy (U.S.N.). He was promoted to the rank of lieutenant, junior grade, 1 January 1946.
On 9 November 1946, Lieutenant (j.g.) Heath married his long-time girlfriend, Miss Mary Helen Garver in Detroit. They would have seven children.
Heath graduated with Class 9 of the U.S. Navy's test pilot school at NAS Patuxent River, Maryland. He served two tours as a project officer in the Service Test Division at the Naval Air Test Center.
He was promoted to lieutenant, 5 July 1951, and to lieutenant commander, 1 November 1955.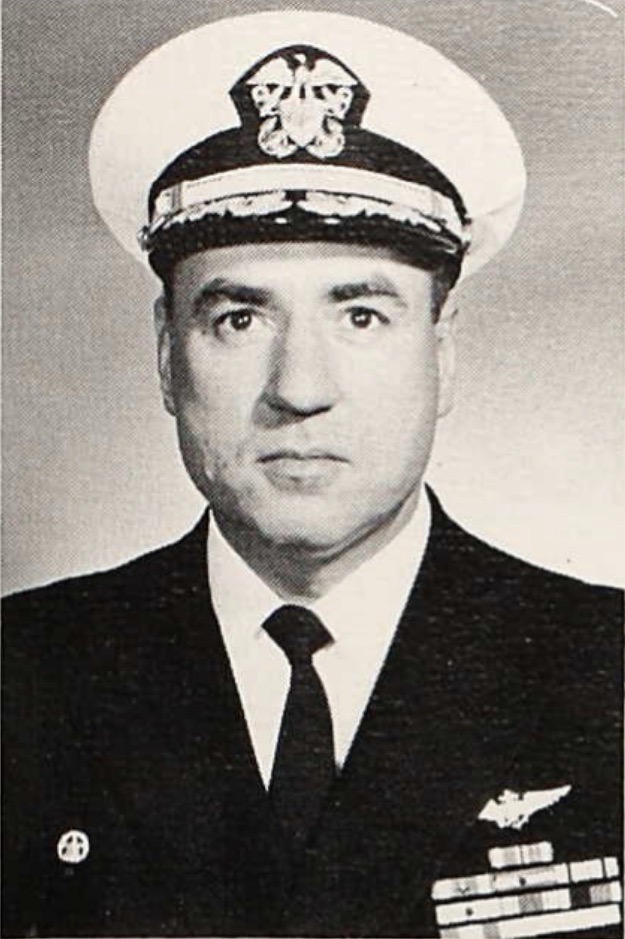 In 1962, Commander Heath as commanding officer of VAH-7, a heavy attack squadron, flying the new A3J-1 Vigilante from USS Enterprise (CVAN-65). He later served as operations officer of USS Independence (CVA-62).
On 1 January 1965, Heath was promoted to the rank of captain. From September 1968 to December 1969, he was in command of the attack transport, USS Cambria (APA-36). (Naval aviators were often assigned as commanding officers of "deep draft" ships prior to serving as captain of an aircraft carrier.)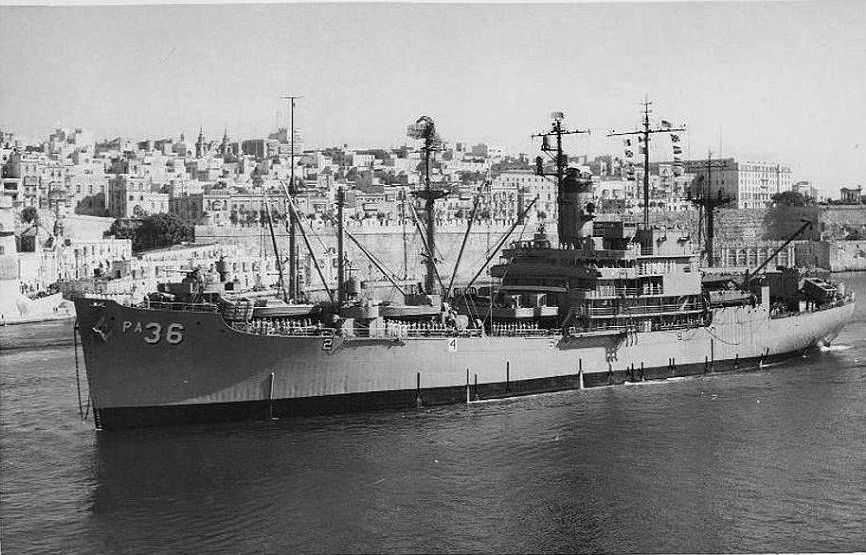 After a tour as Executive Director, Material Acquisitions Group, Naval Air Systems Command, Captain Heath retired from the U.S. Navy in March 1972.
After earning a bachelor's and masters degree in education from the University of Central Florida, Heath served as an assistant professor of mathematics at the Embry-Riddle Aeronautical University, 1976 through 1985.
Mary Helen Heath died 28 Oct 1985. Professor Heath then married his second wife, Ms. Tamara Sue Sundbo, 20 June 1987 at Volusia, Florida.
Captain Heath died 21 February 2003.
¹ FAI Record File Number 4568
² FAI Record File Number 14658: Vladimir Smirnov, 13 July 1959. Air craft RV w/ 37V engine
© 2021, Bryan R. Swopes