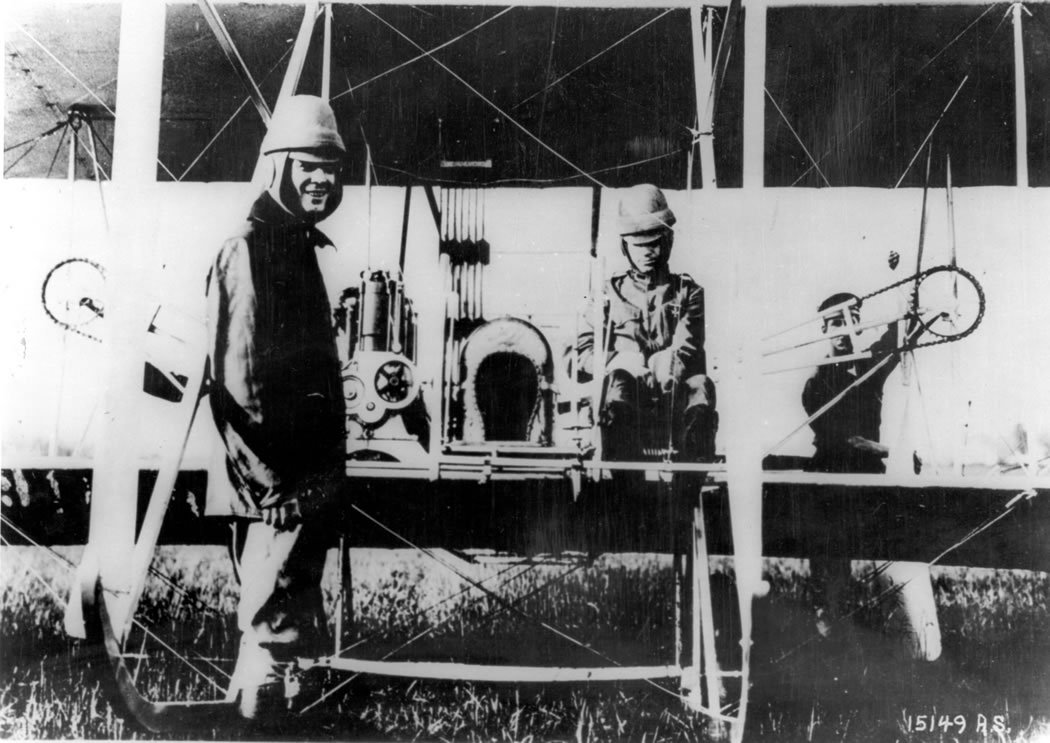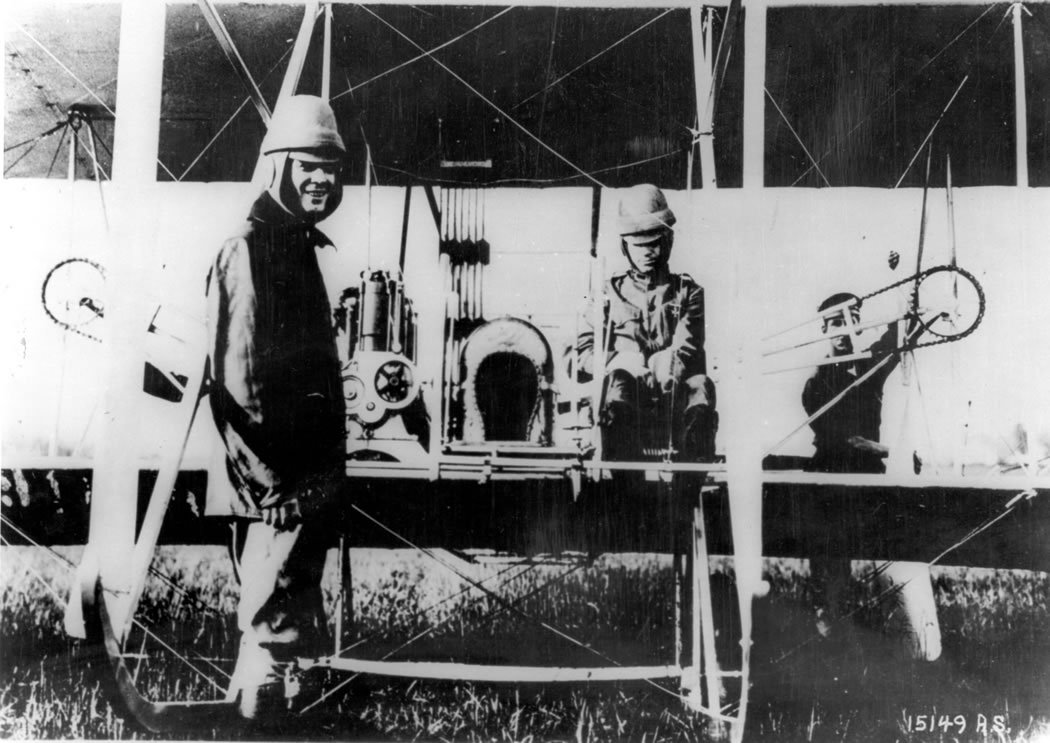 9 October 1912: In October, Lieutenants Henry H. Arnold and Thomas DeWitt Milling, both assigned to the Aeronautical Division, Signal Corps, United States Army, were ordered to enter the competition for the first Mackay Trophy for "the most outstanding military flight of the year." Milling withdrew because of illness shortly after the competition started.
"Hap" Arnold won when he flew a 40-horsepower Wright Model B biplane over a triangular course from College Park to Washington Barracks at Washington D.C., on to Fort Myers, Virginia, and back to College Park.
The Mackay Trophy was established on 27 January 1911 by Clarence Hungerford Mackay, who was then head of the Postal Telegraph-Cable Company and the Commercial Cable Company. Originally, aviators could compete for the trophy annually under rules made each year, or the War Department could award the trophy for the most meritorious flight of the year.
The Wright Model B was a two-place, single-engine biplane. The elevator was at the rear, rather than in canard position as had been the earlier Wright airplanes. (This configuration was known as "headless.") Roll control was through the Wright Brother's wing-warping system. The Model B was 26 feet (7.925 meters) long with a wingspan of 39 feet (11.887 meters). It had an empty weight of 800 pounds (363 kilograms) and a gross weight of 1,250 pounds (567 kilograms).
The Model B was powered by a water-cooled, fuel-injected, 240.53-cubic-inch-displacement (3.942 liter), Wright "4-40" inline four-cylinder overhead valve gasoline engine, which produced 32 horsepower at 1,310 r.p.m. The engine weighed 160 pounds (73 kilograms). Two 8½ foot (2.591 meters) diameter, two-bladed, counter-rotating propellers, driven by a chain drive, are mounted behind the wings in pusher configuration. They turned 445–470 r.p.m.
The Wright Model B had a maximum speed of approximately 40 miles per hour (64 kilometers per hour) and its range was 110 miles (177 kilometers).
Approximately 100 Model B aeroplanes were built by the Wrights and under license by Burgess from 1910 to 1914. Three are known to exist.
Arnold won the Mackay Trophy again in 1934 when he commanded a flight of ten Martin B-10 bombers from Bolling Field, Washington, D.C., to Fairbanks, Alaska, and back.
Lieutenant Arnold went on to have a successful career in military aviation.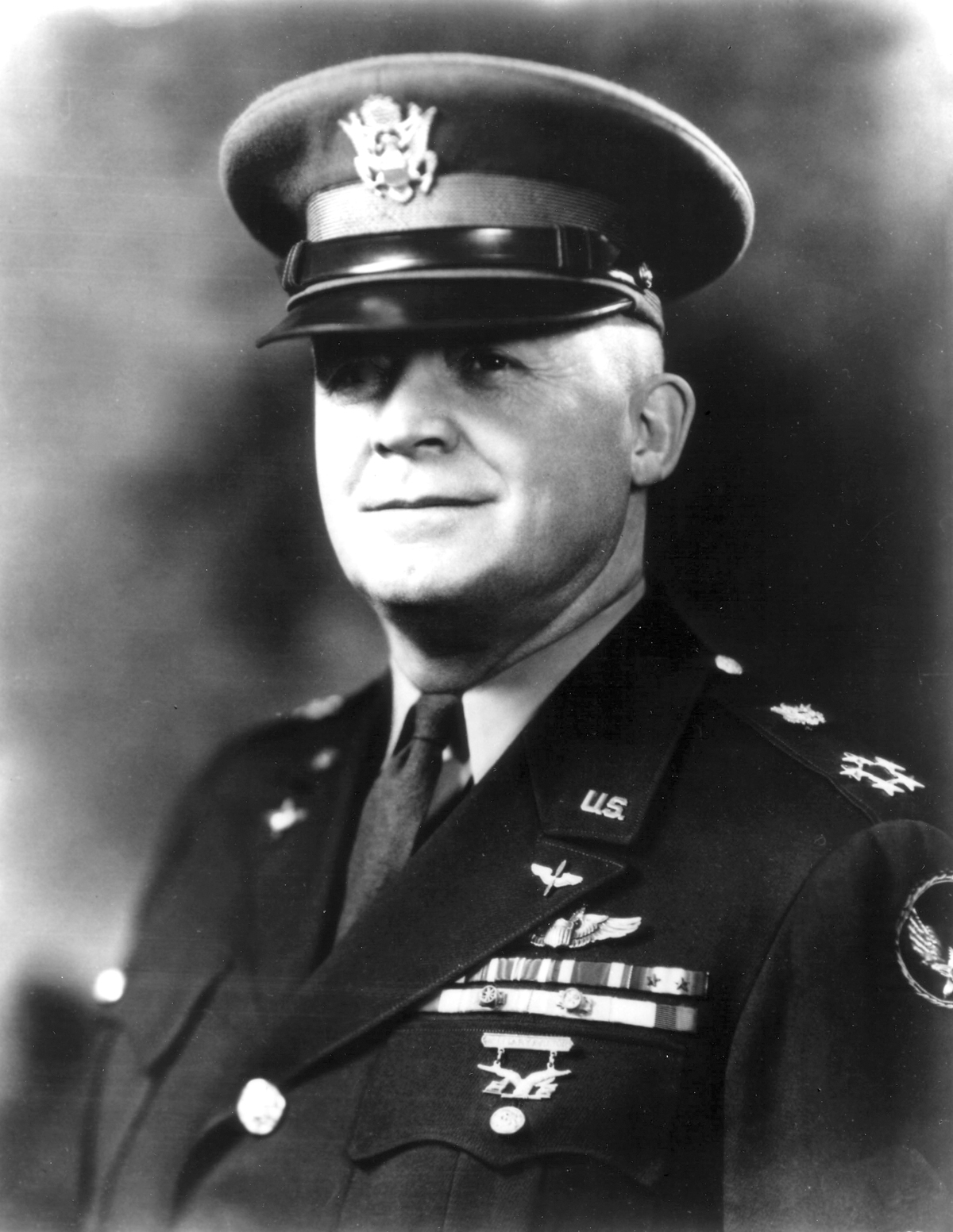 © 2016, Bryan R. Swopes
by