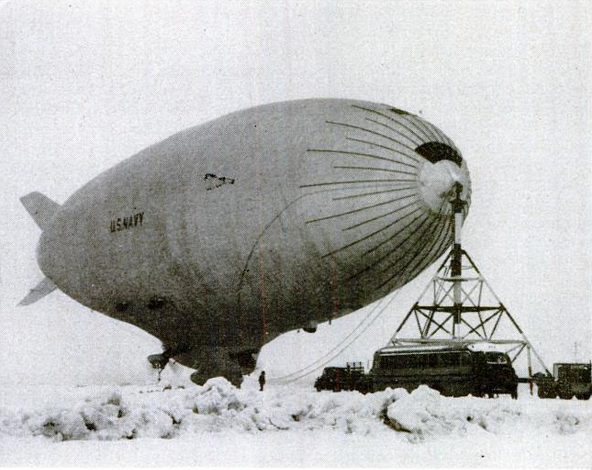 4 March 1957: At 6:30 p.m., Eastern Standard Time, a United States Navy non-rigid airship, Goodyear ZPG-2, Bu. No. 141561, departed NAS South Weymouth, Boston, Massachussetts, on a long-dstance flight to demonstrate the capabilities of a modern lighter-than-air military "blimp." The airship had been involved in cold-weather testing and had been given the name, Snow Bird. During this flight, the blimp used the radio call sign "Planner 12."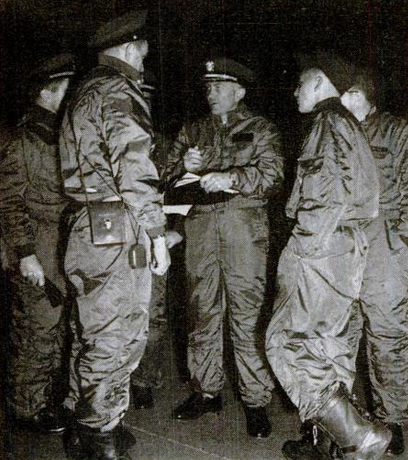 Snow Bird was under the command of Commander Jack Reed Hunt, U.S.N.R., a fifteen-year veteran of airship operations. There were two additional pilots, Commander Ronald W. Hoel, U.S.N., and Lieutenant Commander Robert S. Bowser, U.S.N. The crew also consisted of three navigators, Lieutenant Stanley W. Dunton, Lieutenant Charles J. Eadie, and Lieutenant John R. Fitzpatrick. The remainder of the crew were Chief Aviation Electronicsman (ALC) Lee N. Steffan, crew chief and radio; Aviation Machinist's Mate 1st Class (AD1) Thomas L. Cox, flight mechanic; Aviation Electricians's Mate 1st Class (AE1) Carl W. Meyer, electrician; Aerographer's Mate 1st Class (AG1) William S.Dehn, Jr., aerologist and photographer; Aviation Machinist's Mate 2nd Class (AD2) James R. Burkett, Jr., flight mechanic; Aviation Metalsmith 2nd Class (AM2) George A. Locklear, rigger and cook; and Aviation Electrician's Mate 2nd Class (AT2) Frank J. Maxymillian, radio. Also on board the air ship was a civilian flight engineer, Mr. Edgar L Moore, a Goodyear Aircraft Corporation Field Representative.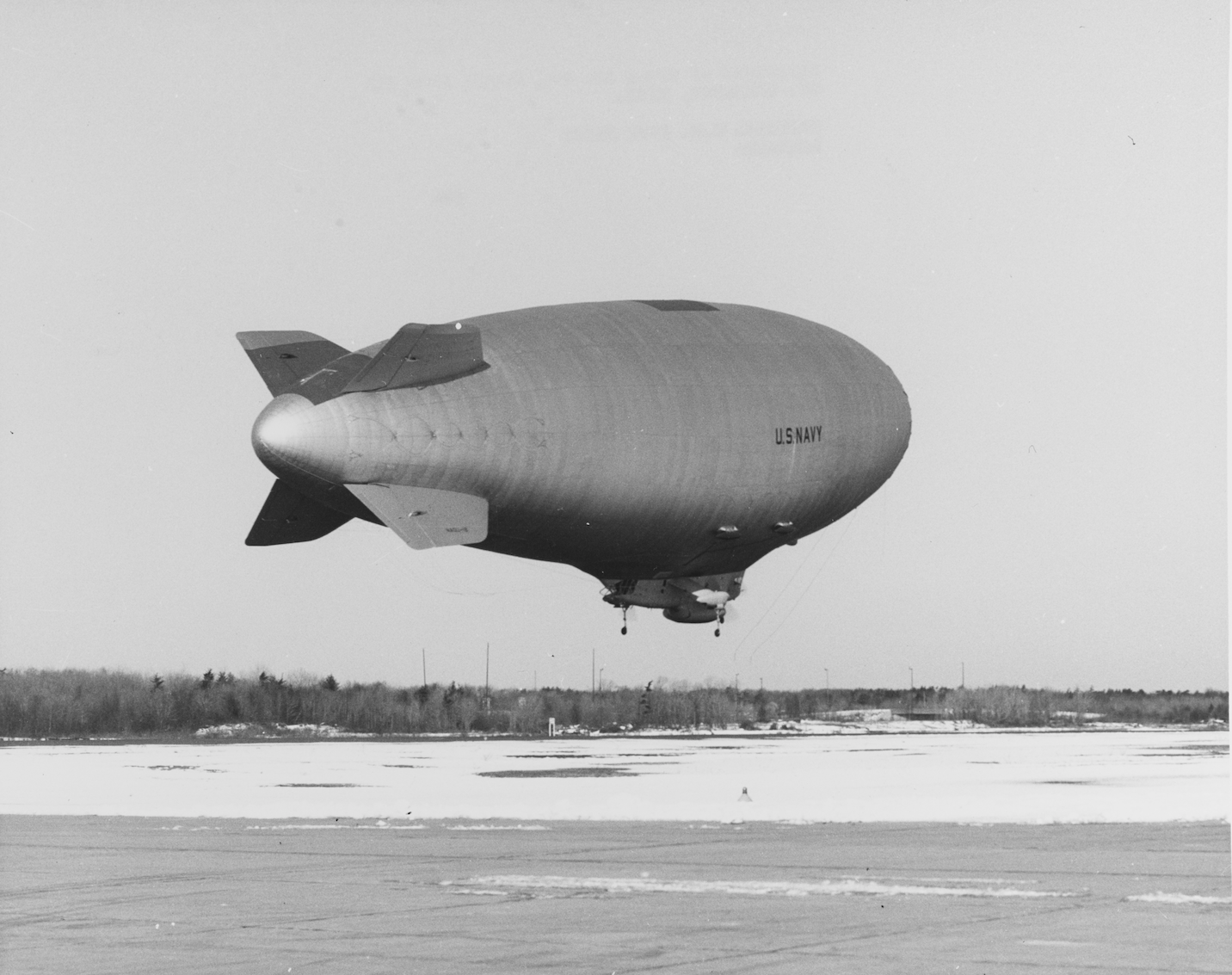 Snow Bird headed east across the Atlantic Ocean, passing north of the Azores on 7 March. At this point, the airship had burned off enough fuel that it was light enough to cruise on one engine. This allowed a much greater range. (A lateral rive shaft between engines allowed both propellers to continue turning.) Late in the third day the flight, the blimp reached the west coast of Portugal, having completed the first Atlantic crossing by a lighter-than-air craft in 12 years.
Snow Bird turned south, heading for Casablanca on the west coast of North Africa, which it reached the morning of 8 March. The airship continued south along the African coast before turning west to re-cross the ocean. The route took the blimp past the Canary and Cape Verde Islands, and then onward to the Virgin Islands. Arriving back in the United States, Snow Bird made landfall at Miami Beach on the afternoon of 14 March.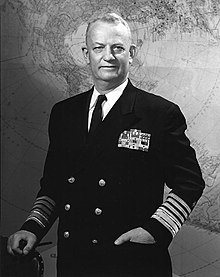 A radio message was sent to the crew of Planner 12 by Admiral Arleigh Burke, Chief of Naval Operations:
HEARTIEST CONGRATULATIONS ON ESTABLISHING A NEW WORLD ENDURANCE RECORD FOR AIRSHIPS X YOUR UNTIRING EFFORTS AND DEVOTION ARE MOST COMMENDABLE X THIS FLIGHT DEMONSTRATES AN INCREASED ASW AND AEW CAPABILITY AND OTHER ACHIEVEMENTS WHICH SERVE TO DEMONSTRATE A CONTINUING SEARCH FOR TECHNOLOGICAL ADVANCES BY THE U S NAVY X WELL DONE X ARLEIGH BURKE
Not finished with its voyage, the airship next headed to Dry Tortugas at the far western end of the Florida Keys, and then finally landed at NAS Key West, Florida, on 15 March.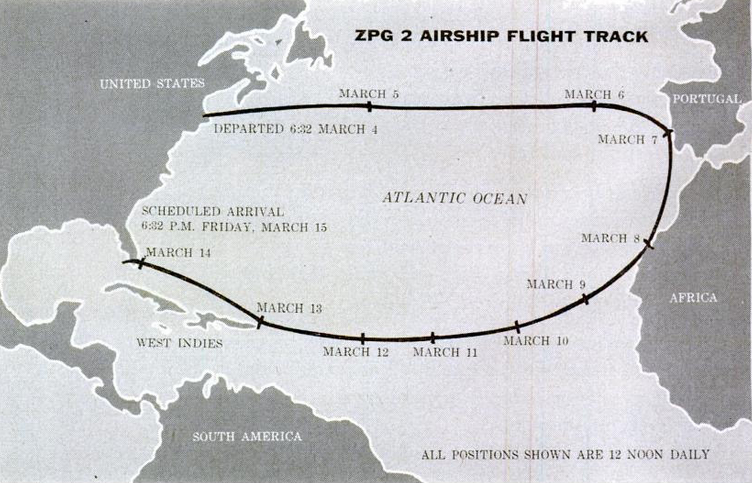 Snow Bird had traveled 9,448 miles (15,205 kilometers) without landing or refueling. The Fédération Aéronautique Internationale (FAI) lists this as "the longest recorded airship flight." This exceeded the distance record set by Graf Zeppelin, flying from Friedrichshaven, Germany, to Tokyo, Japan, (11,247 kilometers) 15–19 August 1929. From takeoff at NAS South Weymouth to landing at NAS Key West, the total duration of the flight was 264 hours, 14 minutes.
The crew was met by a large group of dignitaries. Commander Reed was presented the Distinguished Flying Cross by Fleet Admiral William Frederick Halsey, Jr., United States Navy, one of the greatest military leaders of World War II.
Commander Hunt was later presented the Harmon International  Trophy by President Dwight D. Eisenhower.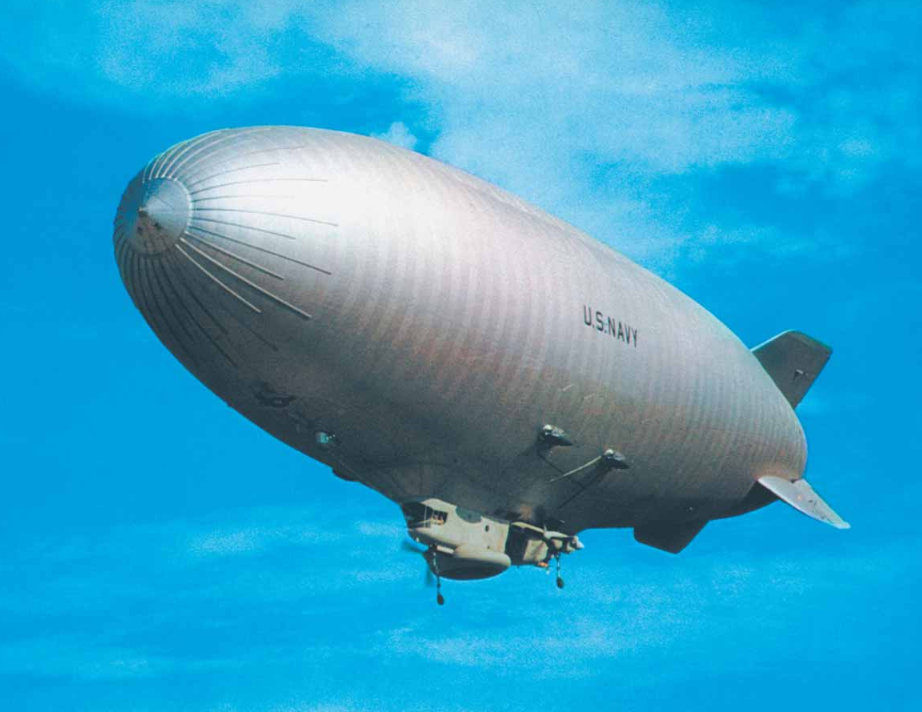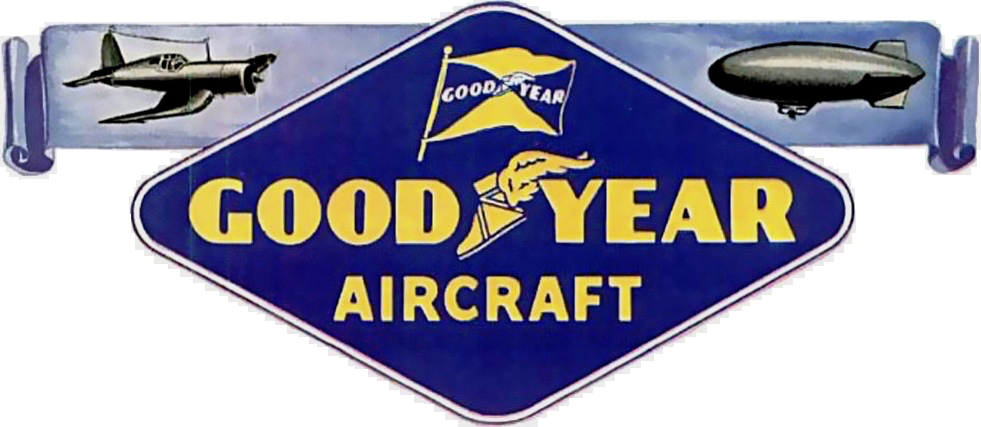 Goodyear ZPG-2 Bu. No. 141561 was built by the Goodyear Aircraft Corporation at Akron, Ohio. It was the 11th of 12 "N-class" airships which were used for patrol, anti-submarine warfare ASW), and when equipped with radar, for airborne early warning (AEW).
The ZPG-2 is 343 feet (105 meters) long and the envelope has a maximum diameter of 76 feet (23 meters). A two-deck control car was suspended beneath the envelope. The airship had an overall height of 107 feet (33 meters). Bouyancy was provided by 1,011,000 cubic feet (28,628 cubic meters) of Helium.
There are four fins placed in a X-pattern at the tail of the ZPG-2, called ruddervators. (These were similar to the fins used on the experimental submarine USS Albacore (AGSS-569) several years later.) The ruddervators allowed the airship to be controlled by a single control column, a change from the two controls used previously. Also, the decreased vertical span of the fins allowed greater ground clearance, so that the blimp could takeoff at steeper angles than if it had been equipped with the standard cruciform fins.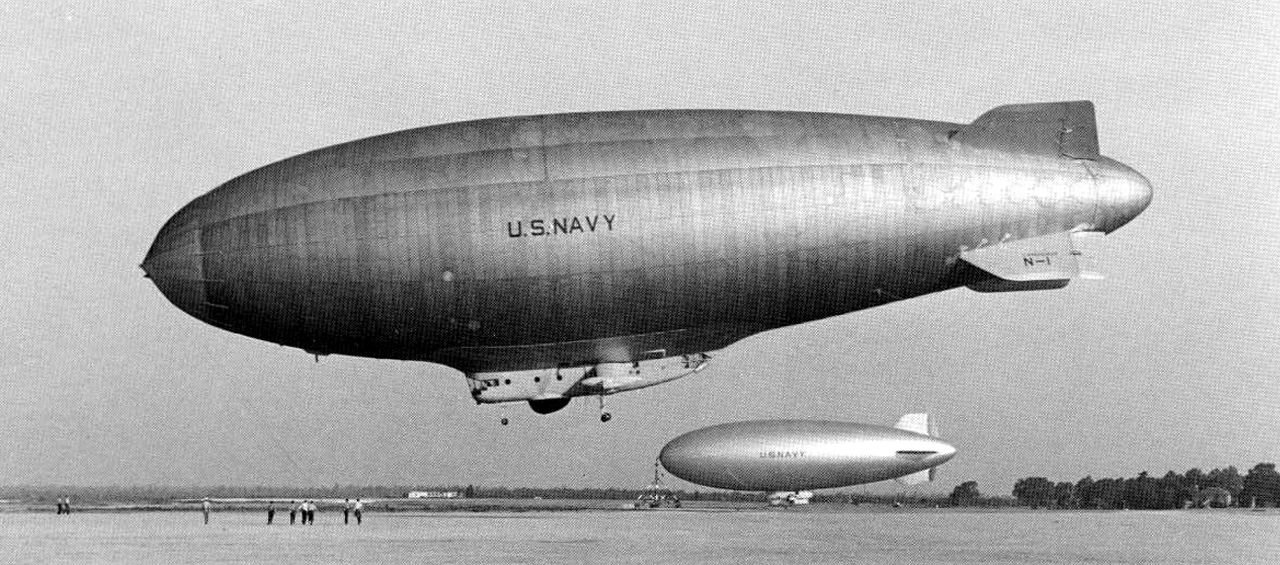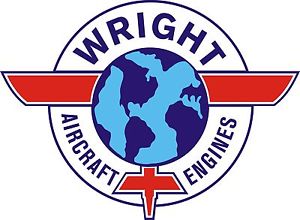 The Goodyear ZPG-2 was powered by two air-cooled, supercharged, 1,301.868 cubic inch displacement (21.334 liter) Wright Aeronautical Division R-1300-2 (Cyclone 7 865C7BA1) seven-cylinder radial engines mounted outside the control car. The R-1300-2 was a direct-drive engine with a compression ratio of 6.2:1. It was rated at 700 horsepower at 2,400 r.p.m., and 800 horsepower at 2,600 r.p.m., for takeoff, using 91/96 octane aviation gasoline. The engines turned three-bladed Curtiss Electric variable pitch, reversible propellers. The R-1300-2 was 48.12 inches (1.222 meters) long, 50.45 inches (1.281 meters) in diameter, and weighed 1,067 pounds (484 kilograms).
The ZPG-2 had a cruise speed of 57 miles per hour (92 kilometers per hour) and maximum speed of 80 miles per hour (129 kilometers per hour). Its normal endurance was three days.
Bu. No. 141561's cockpit, nose cone and a frame of a ruddervator are displayed at the National Naval Aviation Museum, NAS Pensacola, Florida.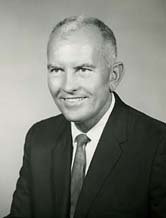 Jack Reed Hunt was born at Red Oak, Iowa, 18 May 1918. He was the second of seven children of Smith Reed Hunt, a baker, and Blanche Luise Seefeldt Hunt. The family moved to southern California, where Jack grew up.
Jack R. Hunt joint the United States Navy on 4 April 1942. He was trained as an airship pilot and flight instructor. Hunt was commissioned as an Ensign in the United States Naval Reserve, 1 October 1942, and promoted to Lieutenant (junior grade), 1 October 1943. Hunt remained in the Navy following World War II. He was promoted to Lieutenant Commander 1 August 1951, and to Commander, 1 July 1956.
From 1963 until 1984, Jack Hunt was the president of Embry-Riddle Aeronautical University, a fully-accredited aerospace university.
Hunt was married three times (Bethel, Donna and Lynne) and had seven children. He died 7 January 1984, at the age of 65 years.
© 2019, Bryan R. Swopes