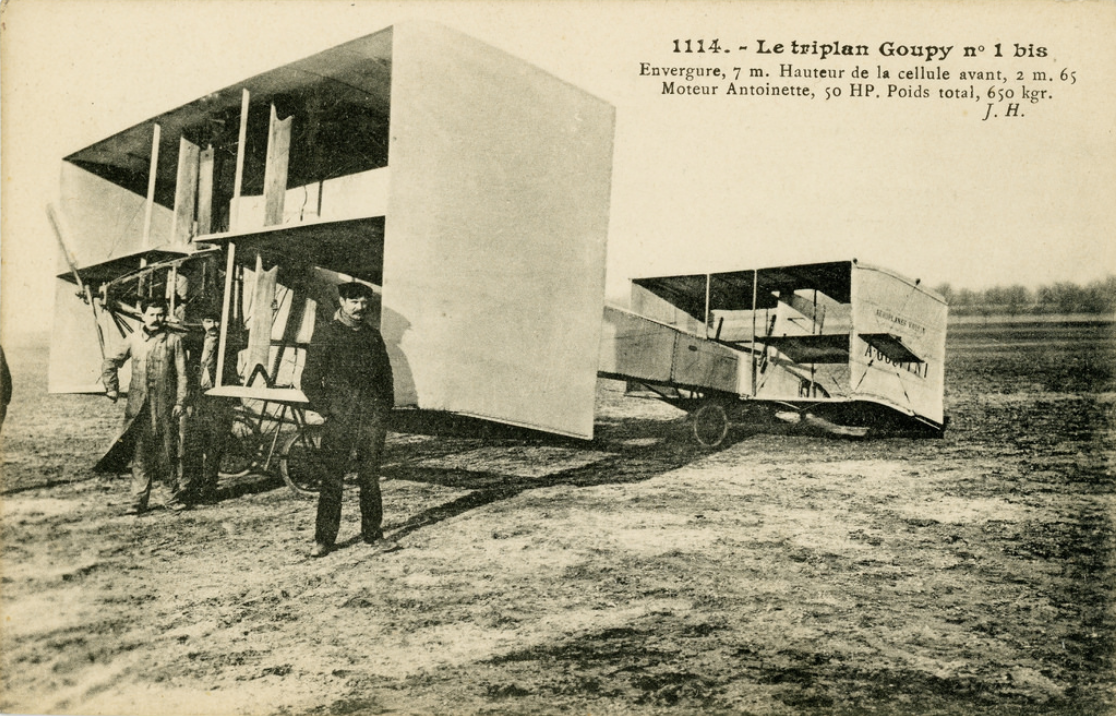 5 September 1908: In France, the Goupy I bis triplane makes its first flight. Designed by Louis Ambroise Goupy and built by Appareils d'Aviation Les Frères Voisin, this was a single-engine airplane with three wings. It was a two-bay triplane with a tractor configuration. The I bis was significantly lighter than the original airplane and had longer wings.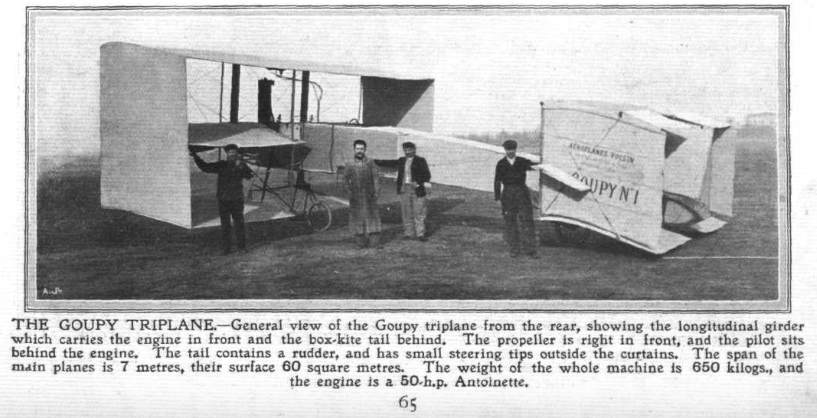 The Goupy I bis was 9.80 meters (32.15 feet) long with a wingspan of 7.50 meters (24.61 feet). The  vertical gap between the wings was 0.95 meters (3.12 feet). The three wings were slightly staggered and used assymetrical airfoils. The total wing area was 44 square meters (474 square feet). The "box kite" horizontal stabilizer had a span of 3 meters (9.84 feet) and was  0.75 meters high. The Goupy 1 bis weighed 475 kilograms (1,047 pounds).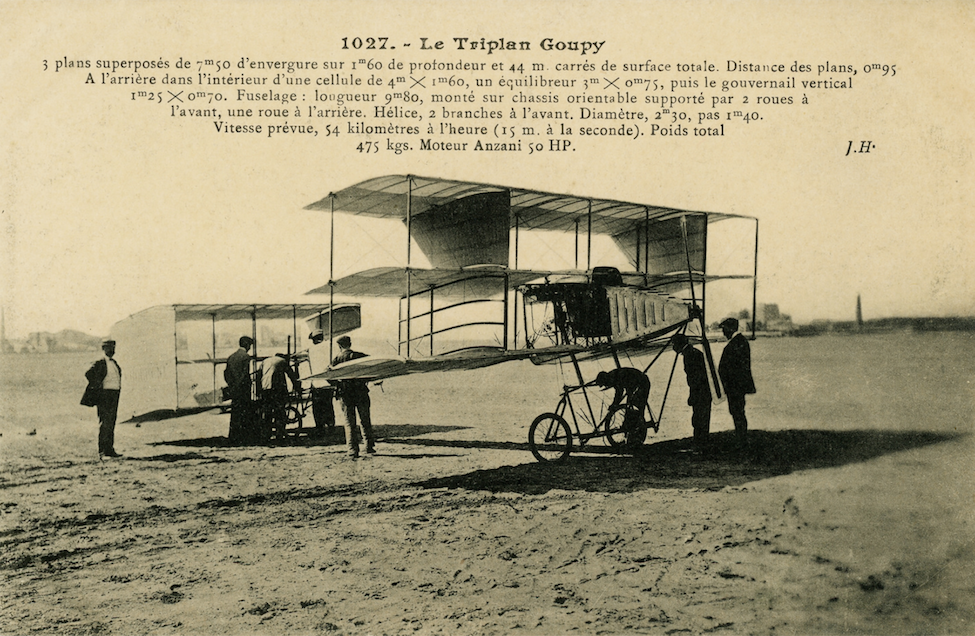 Goupy's triplane was originally powered by a steam-cooled, direct-injected, 487.14 cubic-inch-displacement (7.983 liter) Société Antoinette 8V 90° V-8 engine producing 53 horsepower at 1,100 r.p.m. The engine was designed by Léon Levavasseur. The Goupy I bis replaced the Antoinette with an Alessandro Anzani & Co. W-3 "fan-type" radial engine, also rated at 50 horsepower. The direct-drive engine turned a two-bladed fixed-pitch propeller with a diameter of 2.30 meters (7.55 feet).
The Goupy I bis was capable of a maximum 33 miles per hour (54 kilometers per hour).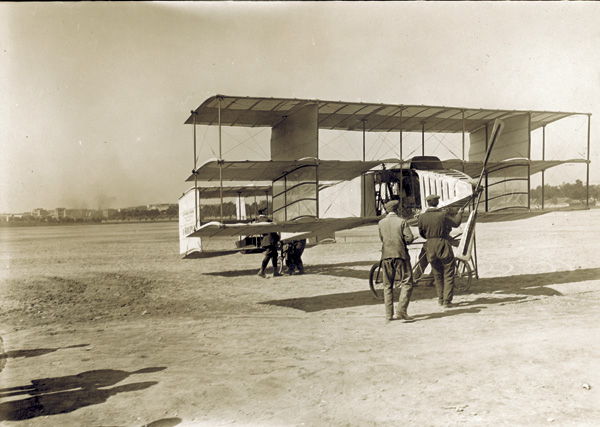 Louis Ambroise Goupy was born at Paris, France, on 4 November 1875. He was the son of Louis Edmond Alexis Goupy, auditor at the Council of State, and member of the Seine-et-Oise General Council, and Mathilde Marguerite Masurier Goupy.
On 15 April 1899, Antoine Goupy married Mlle Marie Marguerite Jeanne Ferquer. They would have six children.
In 1914, M. Goupy was appointed Chevalier de la légion d'honneur. In 1937, he was promoted to Officier de la Légion d'honneur.
Antoine Goupy died in Paris, 25 January 1951.He was 75 years old.
© 2018, Bryan R. Swopes