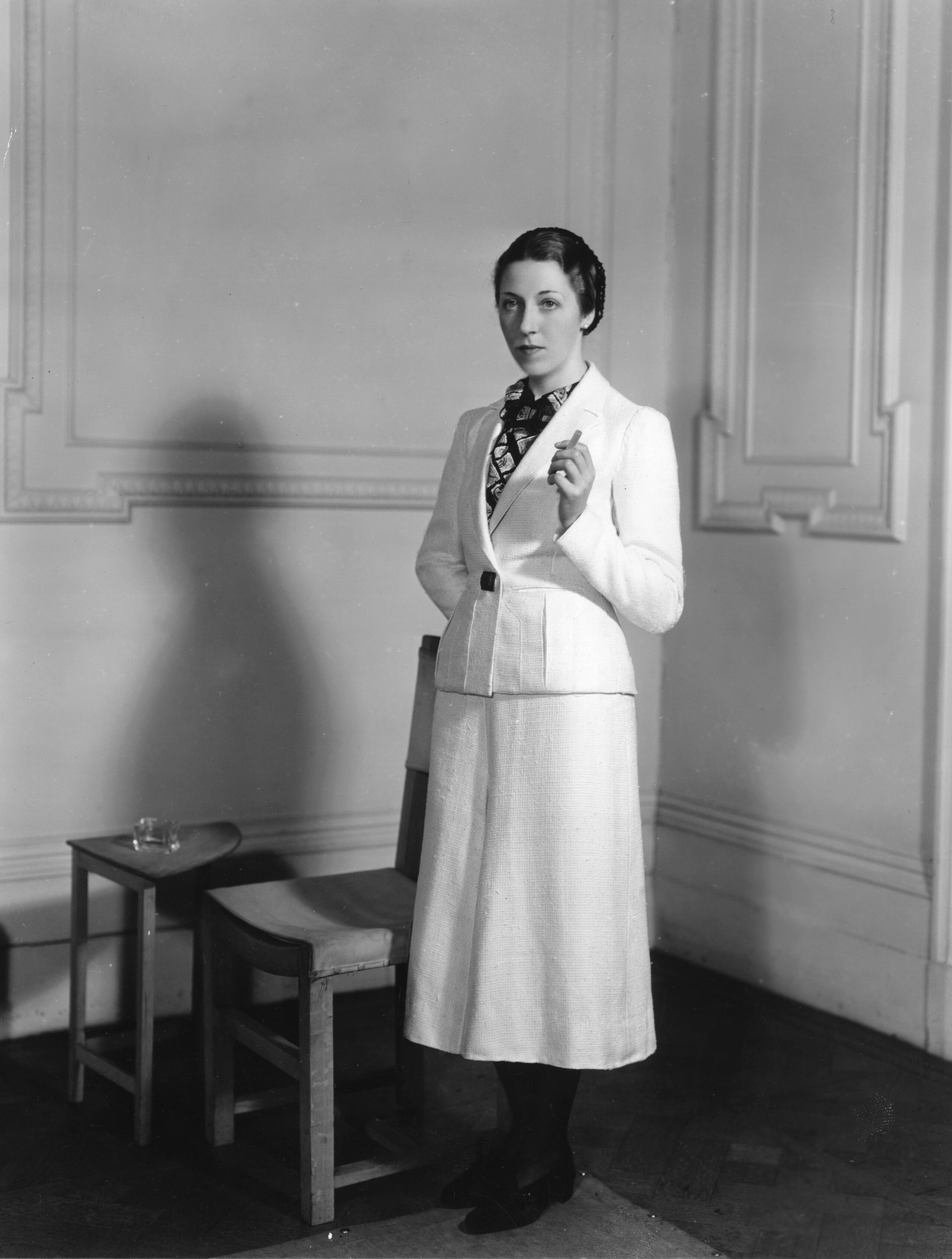 4–7 May 1936: British aviatrix Amy Johnson, C.B.E., departed Gravesend Aerodrome, Kent, England, at 8:02 a.m. GMT, 4 May 1936, in her Percival D.3 Gull Six, registration G-ADZO, enroute to Cape Town, South Africa. In July 1932, she had set a record for flying this route, solo, breaking the existing record which had been set by her husband, James Mollison. The current record, though, was held by Flight Lieutenant Tommy Rose. Her goal was to retake the record.
During the next three days, Johnson flew approximately 6,700 miles (10,782 kilometers). She made several stops to refuel her airplane, but she slept only about six hours.
She arrived at Wingfield Aerodrome, Cape Town, at 2:31 p.m. GMT, 7 May, for an elapsed time of 3 days, 6 hours, 29 minutes. Her average speed over the course was 122.65 kilometers per hour (76.21 miles per hour), setting a Fédération Aéronautique Internationale (FAI) World Record for Speed Over a Recognized Course.¹ She broke Tommy Rose's time by 11 hours, 9 minutes. Her plan was to then make the return flight and beat Rose's two-way record.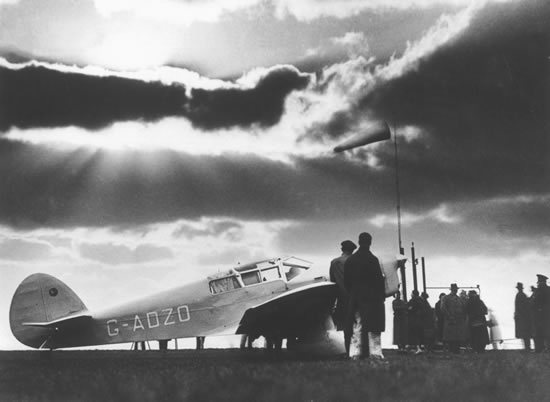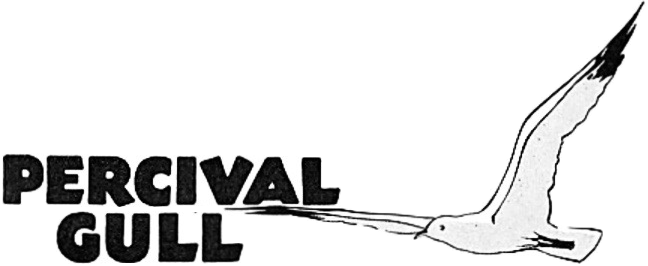 Amy Johnson's Percival D.3 Gull Six, c/n D63, was a single-engine, low-wing monoplane, with fixed landing gear, designed by Edgar Percival and built by Percival Aircraft Limited at Gravesend. It was built primarily of wood and covered by doped fabric. The Gull was flown by a single pilot and could carry two passengers.
The airplane was 24 feet, 9 inches (7.544 meters) long with a wingspan of 36 feet, 2 inches (11.024 meters) and height of 7 feet, 4½ inches (2.248 meters). The D.3 had an empty weight of 1,170 pounds (530.7 kilograms) and gross weight of 2,050 pounds (929.9 kilograms).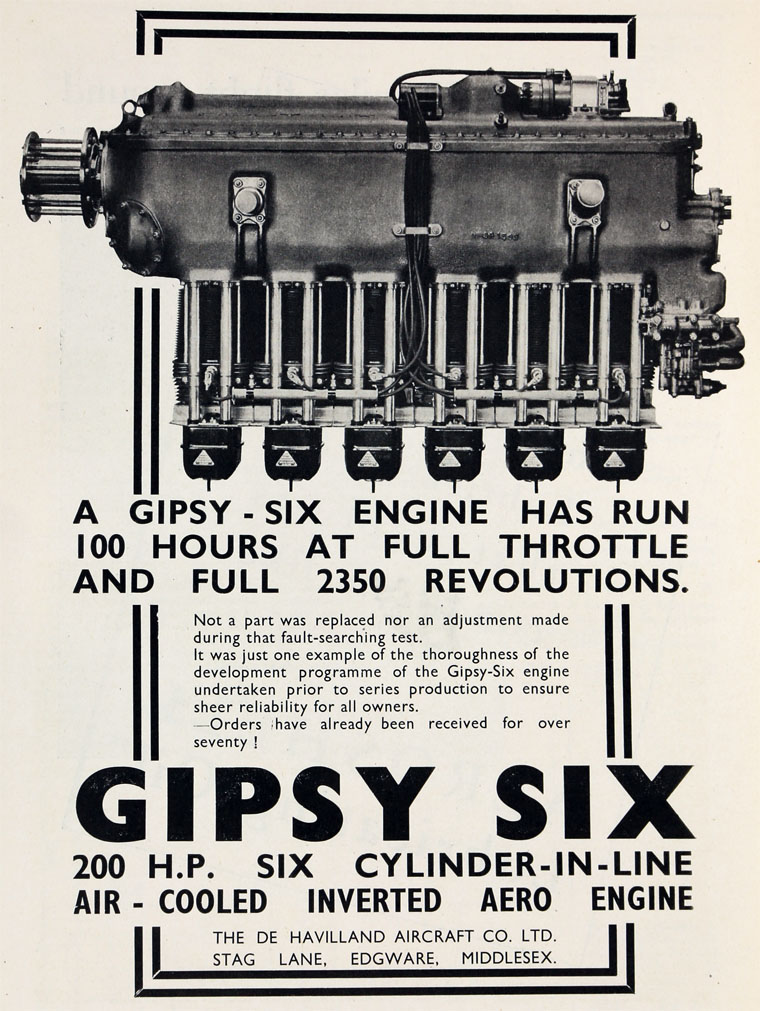 The Gull Six was powered by an air-cooled, normally-aspirated 9.186 liter (560.57-cubic-inch-displacement) air-cooled de Havilland Gypsy Six I, an inverted, inline six-cylinder engine which produced 184 horsepower at 2,100 r.p.m., and  205 horsepower at 2,350 r.p.m. for takeoff. The engine turned a two-bladed fixed-pitch propeller via direct drive. The engine weighed 432 pounds (196 kilograms).
The Gull Six was capable of reaching 178 miles per hour (286.5 kilometers per hour). Its service ceiling was 16,000 feet (4,876.8 meters) and range was 700 miles (1,126.5 kilometers).
G-ADZO had been sold to Harold Leslie Brook, 12 December 1935. Amy Johnson had flown it in a previous attempt for the London-Cape Town record in April 1936, but G-ADZO was seriously damaged when she ground-looped the airplane at Colomb-Béchar, French Algeria.
The Gull was raced by R. Falk, flying for the Marquess of Londonderry, in the King's Cup, 10–11 July 1936, carrying race number 12. G-ADZO finished in 7th place with a time of 2 hours, 10 minutes 48 seconds, and average speed of 163.44 miles per hour (263.03 kilometers per hour).
In 1937, H. L Brook flew G-ADZO to Capetopwn and back.
G-ADZO was scrapped 8 February 1938.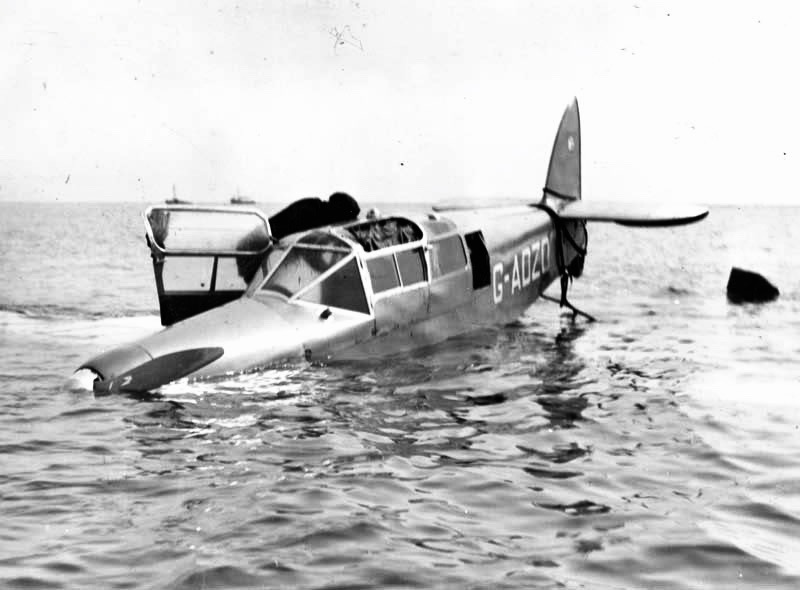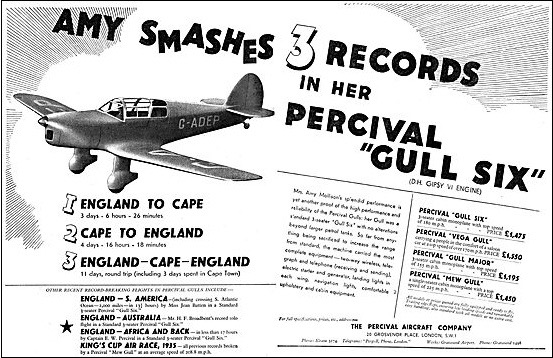 Amy Johnson had set many flight records, both individually and with her husband, James Mollison, whom she had married in 1932 (divorced, 1938). He proposed to her during an airplane flight, only eight hours after having met her. For her record-setting flight from England to Australia in May 1931, she was made Commander of the Most Excellent Order of the British Empire (CBE) and won the Harmon Trophy.
During World War II, Amy Johnson flew for the Royal Air Force as a First Officer of the Air Transport Auxiliary (equivalent to the RAF rank of Flight Lieutenant). Tragically, on 5 January 1941, while flying over London, she was challenged by an RAF fighter. Twice she gave the incorrect recognition code and she was then shot down. Her airplane crashed into the Thames, where she was seen struggling in the water. Lieutenant Commander Walter Fletcher of HMS Haslemere dived into the river to rescue her, but both died. This incident was kept secret and it was publicly reported that she had run out of fuel.
¹ FAI Record File Number 13241
© 2018, Bryan R. Swopes