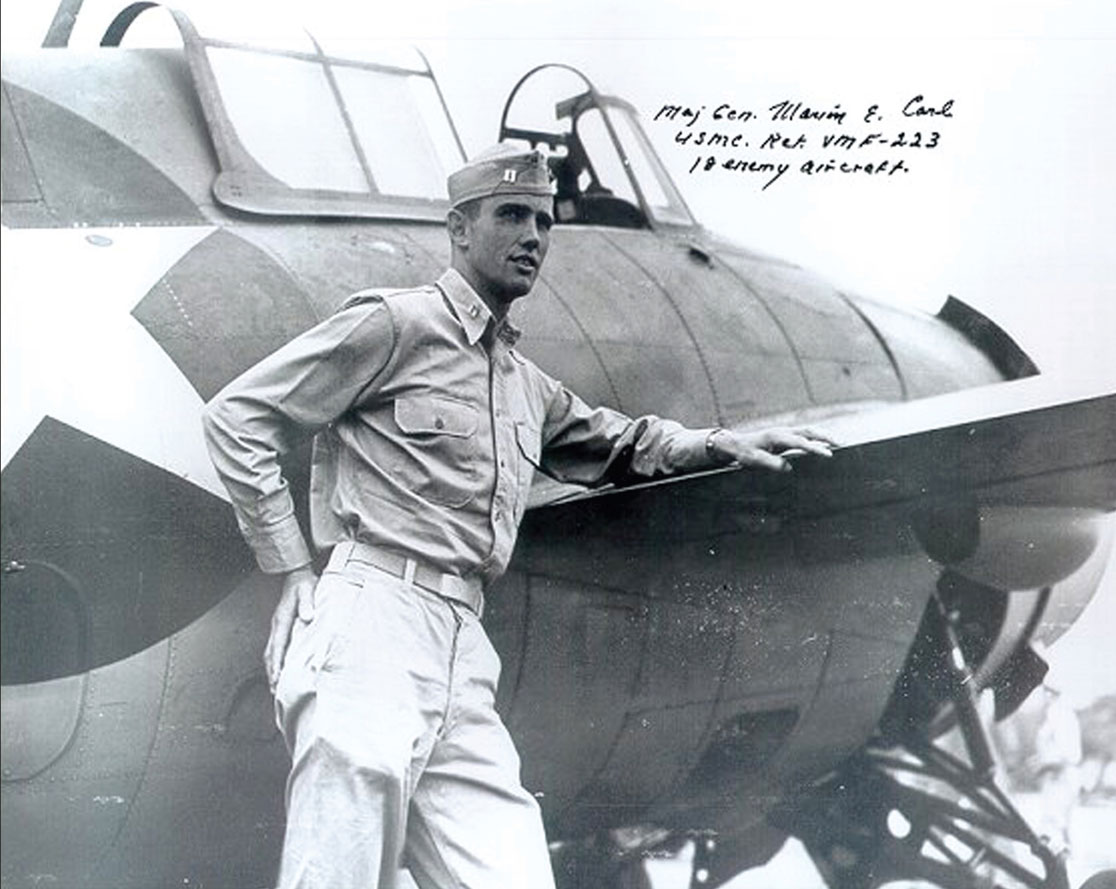 24 August 1942: Flying a Grumman F4F Wildcat, Lieutenant Marion Eugene Carl, United States Marine Corps, a 27-year-old fighter pilot assigned to Marine Fighter Squadron 223 (VMF-223) based at Henderson Field, Guadalcanal Island, shot down four enemy airplanes in one day. They were a Mitsubishi A6M "Zeke" fighter, a Mitsubishi G4M1 "Betty" medium bomber and two Nakajima B5N2 "Kate" torpedo bombers. Carl had previously shot down an A6M during the Battle of Midway, less than three months earlier. He now had five aerial combat victories, making him the Marine Corps' first ace.
Captain Carl was awarded the Navy Cross (his second) for his actions in the Solomon Islands from 24 August to 9 September 1942.
Marion Carl's fighter was a Grumman F4F-4 Wildcat, designed by Robert Leicester Hall as a carrier-based fighter for the United States Navy. The F4F-4 was a single-place, single-engine, mid-wing monoplane with retractable landing gear.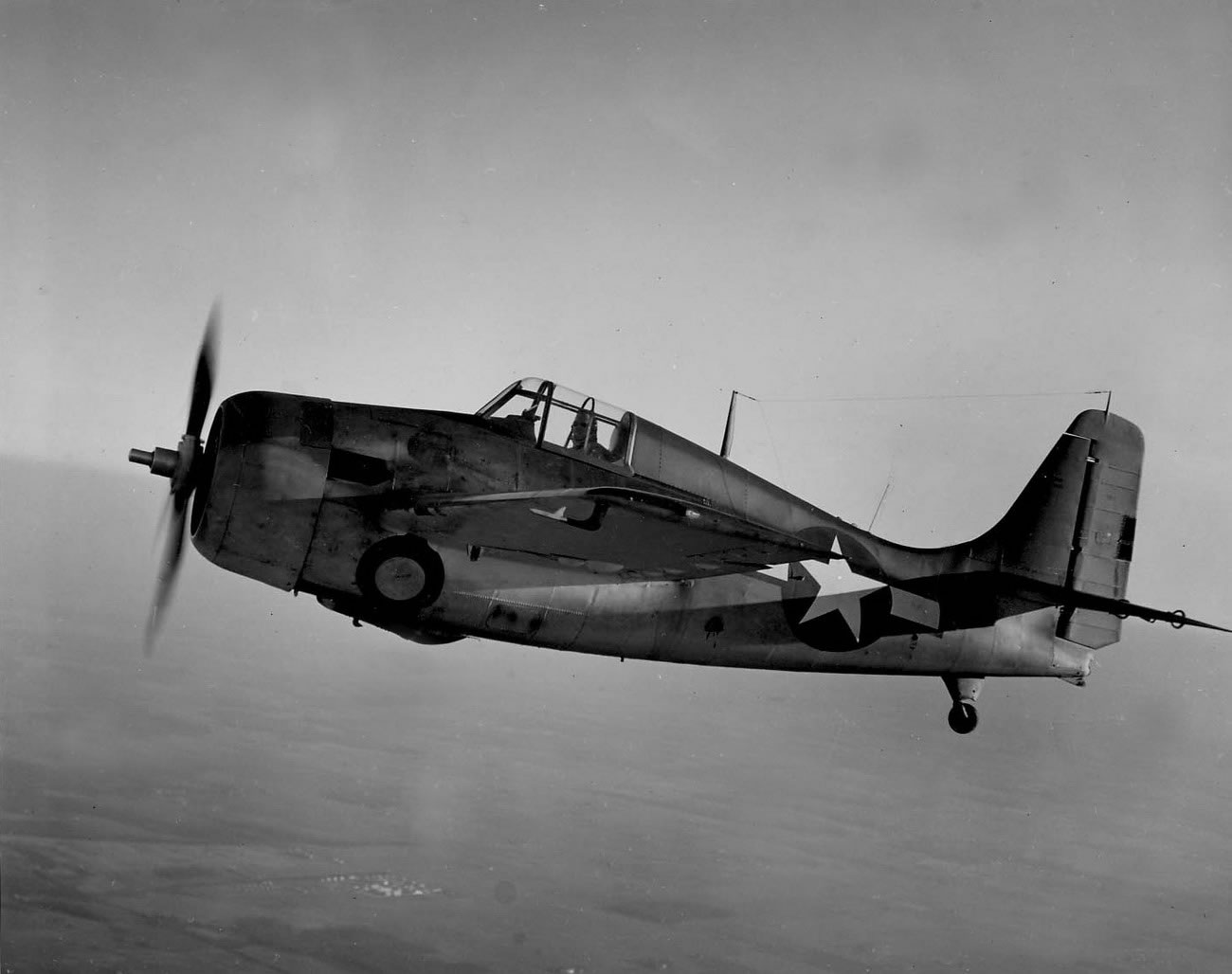 The F4F-4 was 29 feet, 9-3/8 inches (9.077 meters) long, with a wingspan of 38 feet, 0 inches (11.582 meters) and overall height of 12 feet, 1-3/8 inches (3.693 meters). Unlike the preceding F4F-3, the F4F-4 had folding wings for storage aboard aircraft carriers. With the wings folded, the airplane was 14 feet, 4 inches (4.369 meters) wide. Its empty weight was 5,895 pounds (2,674 kilograms), and the gross weight was 7,975 pounds (3,617 kilograms).
The F4F-4 was powered by an air-cooled, supercharged, 1,829.39-cubic-inch-displacement (29.978 liter) Pratt & Whitney Twin Wasp SSC7-G (R-1830-86) two-row, 14-cylinder radial engine with a compression ratio of 6.7:1. The R-1830-86 had a normal power rating of 1,100 at 2,550 r.p.m., from Sea Level to 3,300 feet (1,006 meters), and 1,000 horsepower at 2,550 r.p.m. at 19,000 feet (5,791 meters). It was rated at 1,200 horsepower at 2,700 r.p.m. for takeoff. The engine turned a three-bladed Curtiss Electric propeller with a diameter of 9 feet, 9 inches (2.972 meters) through a 3:2 gear reduction. The R-1830-86 was 4 feet, 0.19 inches (1.224 meters) in diameter, 5 feet, 7.44 inches (1.713 meters) long, and weighed 1,560 pounds (708 kilograms).
The F4F-4 had a maximum speed of 284 miles per hour (457 kilometers per hour) at Sea Level, and 320 miles per hour (515 kilometers per hour) at 18,800 feet (5,730 meters). Its service ceiling was 34,000 feet (10,363 meters).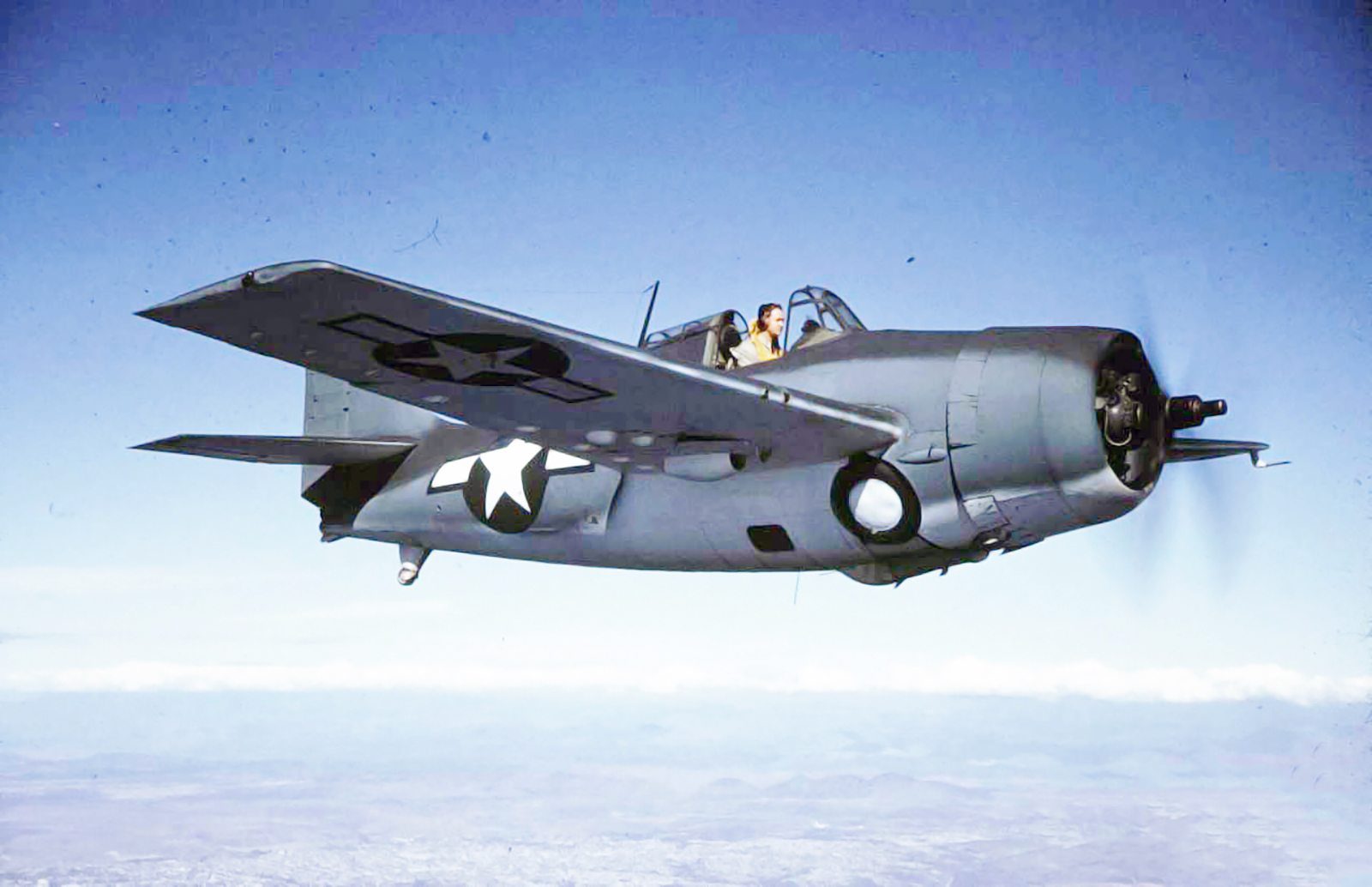 While the F4F-3 Wildcat was armed with four air-cooled Browning AN-M2 .50-caliber machine guns; the F4F-4 had six. It carried 1,400 rounds of ammunition.
The prototype XF4F-1 made its first flight in 1935. It was substantially improved as the XF4F-2. The first production F4F-3 Wildcat was built in February 1940. The airplane remained in production through World War II, with 7,860 built by Grumman and General Motors Eastern Aircraft Division (FM-1 Wildcat).
According to the National Naval Aviation Museum, F4F Wildcats held a 9:1 ratio of victories over Japanese aircraft, with 1,006 enemy airplanes destroyed in combat.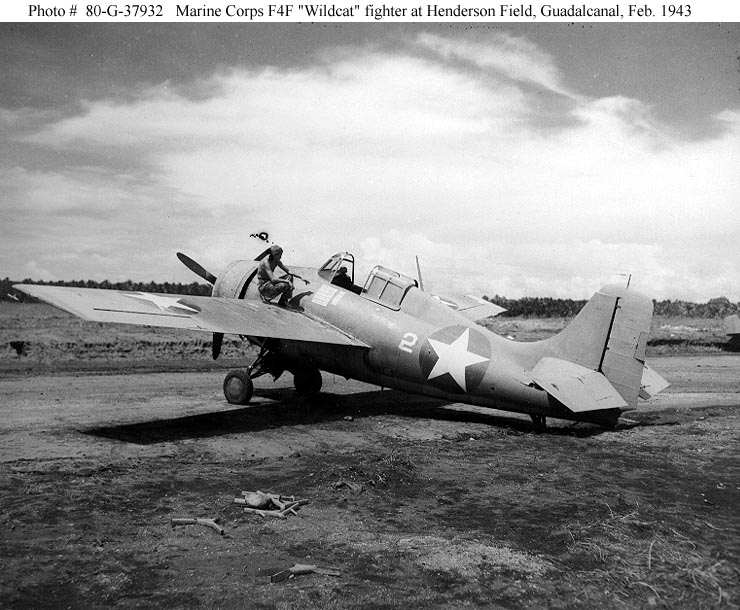 Marion Eugene Carl was born at Hubbard, Oregon, 1 November 1915. He was the second of four children of Herman Lee Carl, a dairy farmer, and Ellen Lavine Ellingsen Carl.
Carl graduated from Oregon State College at Corvallis, Oregon, and was commissioned as a second lieutenant in the United States Army Reserve, 31 May 1938. Lieutenant Carl soon resigned this commission to accept an appointment as an Aviation Cadet, United States Navy. He enlisted as a private, first class, Volunteer Marine Corps Reserve, 17 July 1938, and was designated a student Enlisted Naval Aviation Pilot assigned to the Naval Reserve Aviation Base, Squantum, Massachusetts. He entered flight school as an Aviation Cadet at Naval Air Station Pensacola near Pensacola, Florida, 26 July 1938.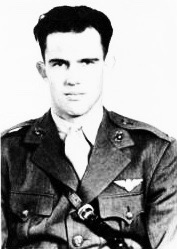 After completing flight training, Carl was commissioned as a Second Lieutenant, United States Marine Corps Reserve, 20 October 1939. He was then assigned to Marine Fighting Squadron One (VMF-1) at Brown Field, Quantico, Virginia.
In 1940, Lieutenant Carl returned to NAS Pensacola as a flight instructor. On 25 February 1941, Second Lieutenant Carl, U.S.M.C.R., was appointed a Second Lieutenant, United States Marine Corps.
Lieutenant Carl was transferred to VMF-221 at San Diego, California, as a fighter pilot. The unit was assigned to the aircraft carrier USS Saratoga (CV-3) for transportation to Marine Corps Air Station Ewa, Oahu, Territory of Hawaii. On 25 December 1941, VMF-221 was deployed to Midway Atoll.
Marion Carl and his squadron fought during the Battle of Midway. Flying a Grumman F4F-3 Wildcat, Bu. No. 1864,¹ on 4 June 1942, he shot down his first enemy airplane, a Mitsubishi A6M Zero fighter, and damaged two others. Lieutenant Carl was awarded the Navy Cross for his actions in that decisive battle.
Marion Carl was next assigned to VMF-223 under the command of Captain John L. Smith. The Marine fighter squadron was the first air unit to arrive at Henderson Field on the island of Guadalcanal in the Solomons, 20 August 1942. This was a critical airfield, originally built by the Japanese military but occupied by Allied forces. On 24 August, Lieutenant Carl became the Marine Corps' first "ace."
Carl was shot down in 9 September 1942 and was missing for five days. He was helped by islanders who eventually returned him to his base.
The squadron departed Guadalcanal 16 October 1942, and sailed to San Francisco, California. VMF-223 was credited with destroying 110½ enemy aircraft. Carl was credited with 16.
Lieutenant Carl married Miss Edna T. Kirvin at New York City, New York, 7 January 1943.
On 26 January, he took command of VMF-223. On 8 May 1943, Lieutenant Carl was promoted to the temporary rank of captain. The squadron was re-equipped with the new Vought-Sikorsky F4U-1 Corsair. Training in the new fighter took place at MCAS El Toro, in southern California.
In August, the squadron returned to combat in the Solomons. By the end of 1943, Major Carl's total of enemy aircraft destroyed was 18½ with 3 damaged, making him the seventh highest-scoring Marine fighter pilot of World War II.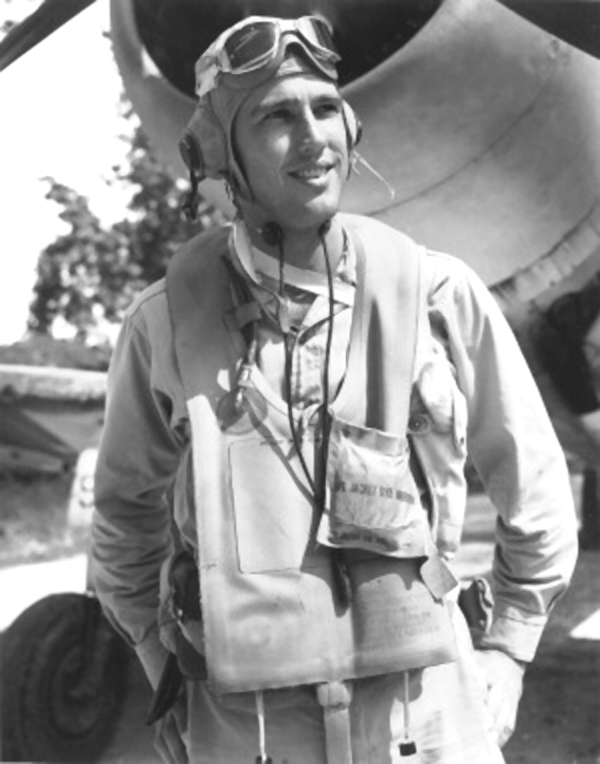 After the War Marion Carl was assigned as a test pilot at NAS Patuxent River, Maryland, testing jet aircraft on aircraft carriers. He was also the first Marine Corps pilot to fly a helicopter. Carl commanded the Marine's first jet squadron, VMF-122, which flew the McDonnell FH-1 Phantom. He was promoted to lieutenant colonel 7 August 1947.
In May 1955, Colonel Carl commanded Marine Photo Reconnaissance Squadron One (VMJ-1). The squadron flew the McDonnell FH-2 Banshee from air bases on the island of Formosa (Taiwan) on secret missions over the People's Republic of China.
At Muroc Army Air Field (now Edwards Air Force Base) Marion Carl tested the Douglas D-558-I Skystreak and D-558-II Skyrocket, setting world records for speed and altitude. He was promoted to colonel, 1 October 1956.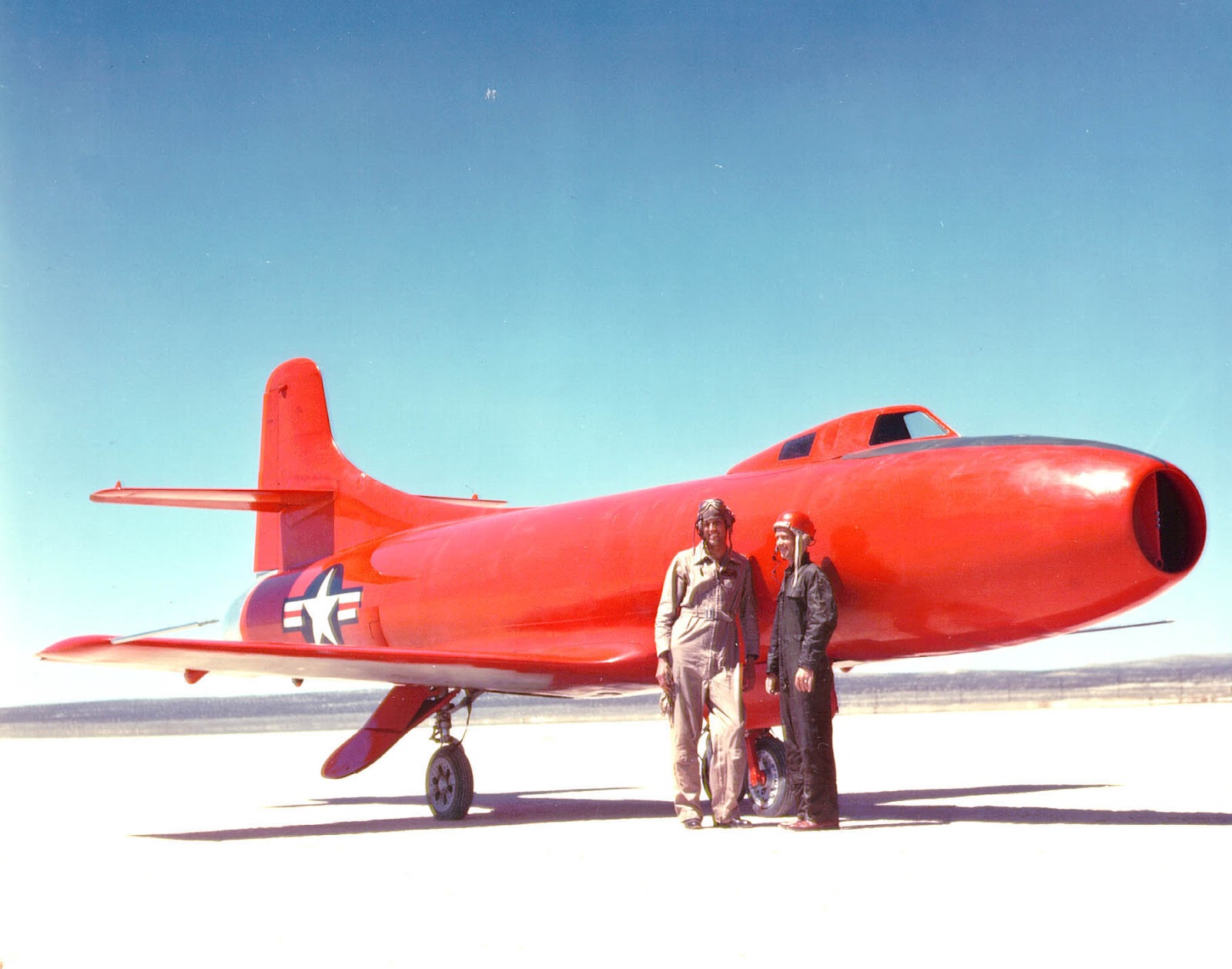 By 1962 Colonel Carl was Director of Marine Corps Aviation. He was promoted to brigadier general, 1 June 1964. He commanded the First Marine Brigade during the Vietnam War and flew combat missions in jet fighters and helicopter gun ships.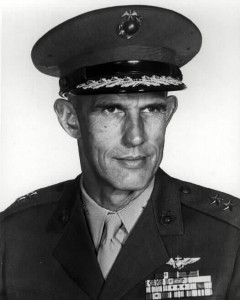 Carl was promoted to major general in August 1967, with his date of rank retroactive to 1 June 1964. Carl commanded the 2nd Marine Aircraft Wing, then served as Inspector General of the Marine Corps from 1970 until 1973. When he retired in 1973, General Carl had accumulated more that 13,000 flight hours.
During his military career, Major General Carl was awarded the Navy Cross with two gold stars (three awards); The Legion of Merit with valor device and three gold stars (four awards); The Distinguished Flying Cross with four gold stars (five awards); and the Air Medal with two gold and two silver stars (twelve awards).
Tragically, General Carl was murdered in Roseburg, Oregon, 28 June 1998, as he defended his wife, Edna, during a home-invasion robbery. Mrs. Carl was wounded, but survived.
Major General Marion E. Carl, United States Marine Corps, is buried at Arlington National Cemetery.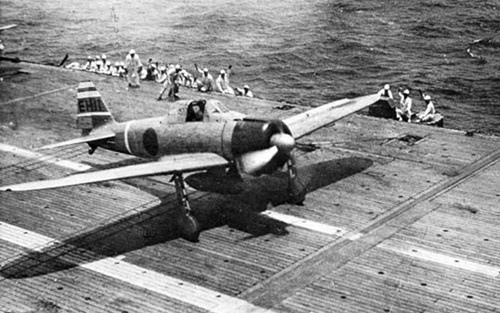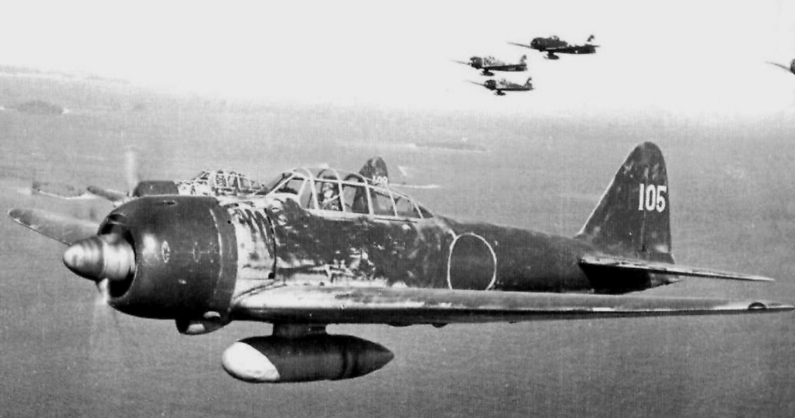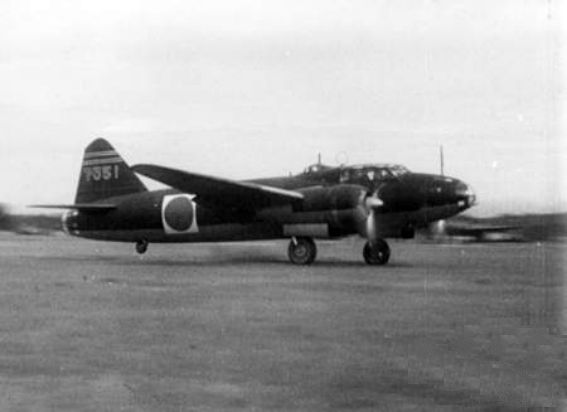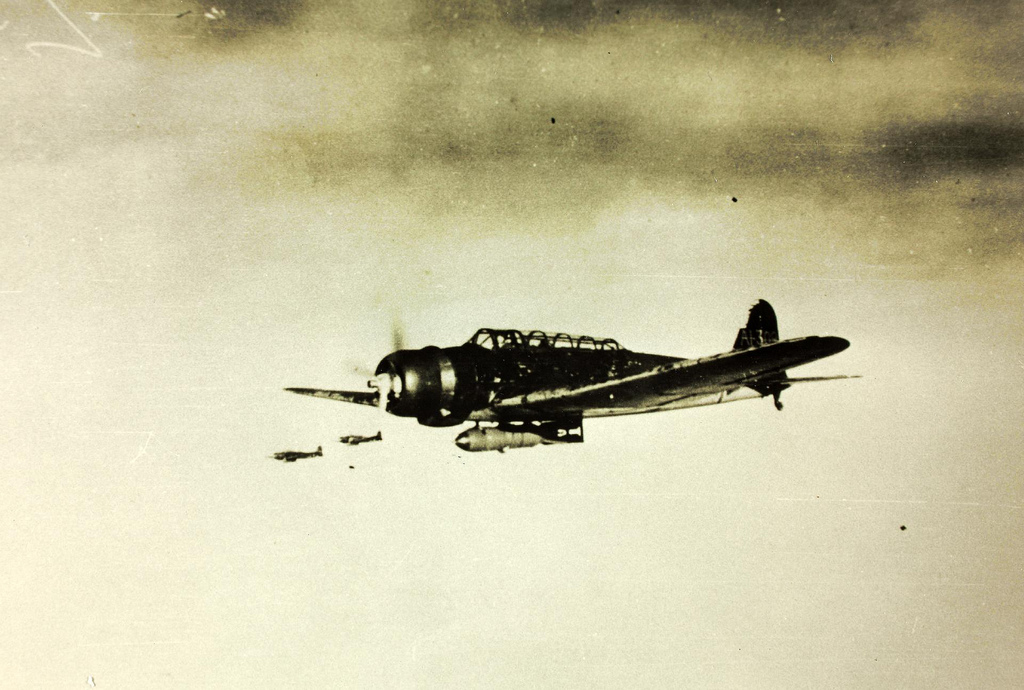 ¹ The fighter flown by Marion Carl to shoot down his first enemy airplane is often cited as Grumman F4F-3 Bu. No. 4000 (second bureau number series, 1935–1940). However, the entry in Carl's certified pilot logbook for 4 June 1942 states the airplane he flew was F4F-3 Bu. No. 1864.
© 2017, Bryan R. Swopes