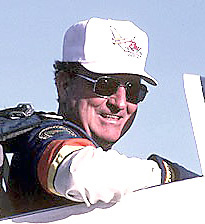 21 August 1989: Forty-five years to the day after the first flight of the prototype Grumman XF8F-1 Bearcat, Lyle Shelton flew his highly-modified Unlimited Class racing plane, the F8F-2 Rare Bear, N777L, over a 3 kilometer course at Las Vegas, New Mexico, setting a Fédération Aéronautique Internationale (FAI) World Speed Record of  850.24 kilometers per hour (528.315 miles per hour),¹ and becoming the world's fastest piston engine airplane.
Rare Bear had been built for the U.S. Navy at Grumman's Bethpage, New York, plant, and assigned Bureau of Aeronautics serial number (Bu. No.) 122629. It was a light-weight, high performance interceptor designed to operate from the Navy's smaller aircraft carriers.
Among other things, the original 2,250 horsepower Pratt & Whitney Double Wasp E12 (R-2800-30W) engine was replaced with a 3,347.66-cubic-inch-displacement (54.858 liter) hybrid Wright R-3350 Duplex-Cyclone 18-cylinder radial engine and a 13 foot, 6 inch (4.115 meters) diameter Aero Products four-bladed propeller from a Douglas AD-Skyraider, with the cowling from a Douglas DC-7. This customized engine reportedly produced 4,500 horsepower at 3,200 r.p.m, with 80 inches of manifold pressure.
Rare Bear won the National Air Races six times and set several speed and time to altitude records.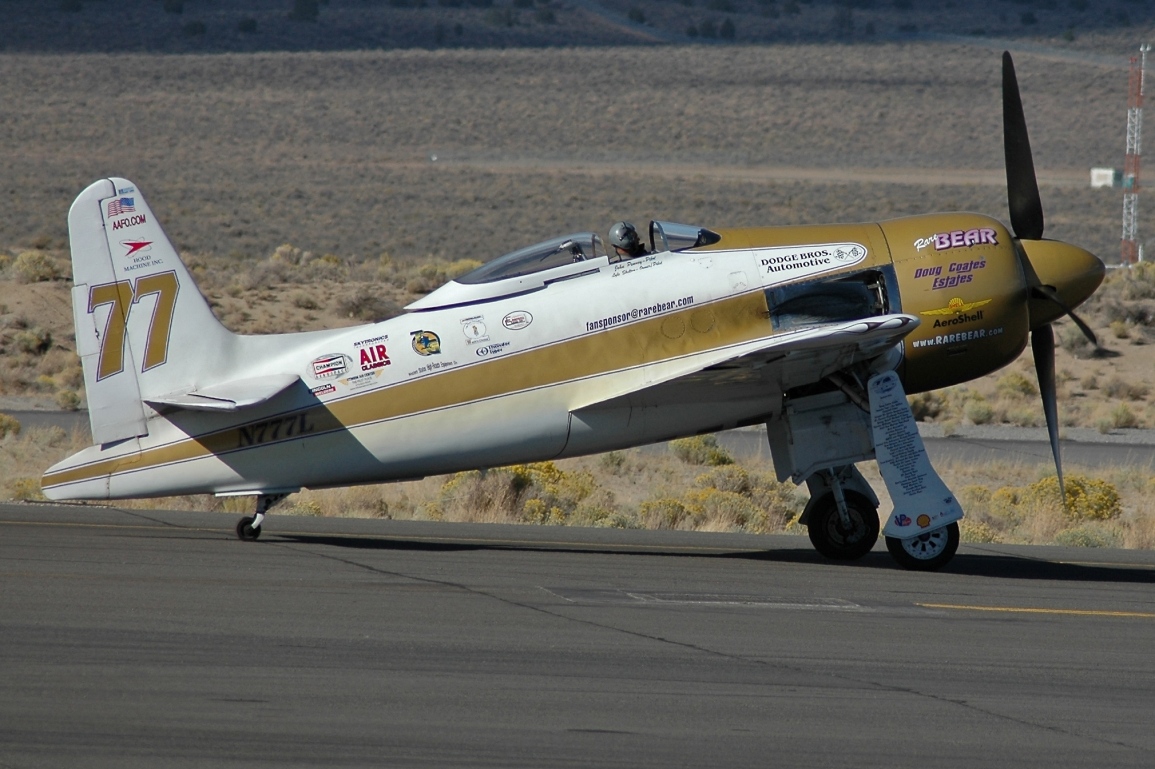 ¹ FAI Record File Number 8437
© 2017, Bryan R. Swopes