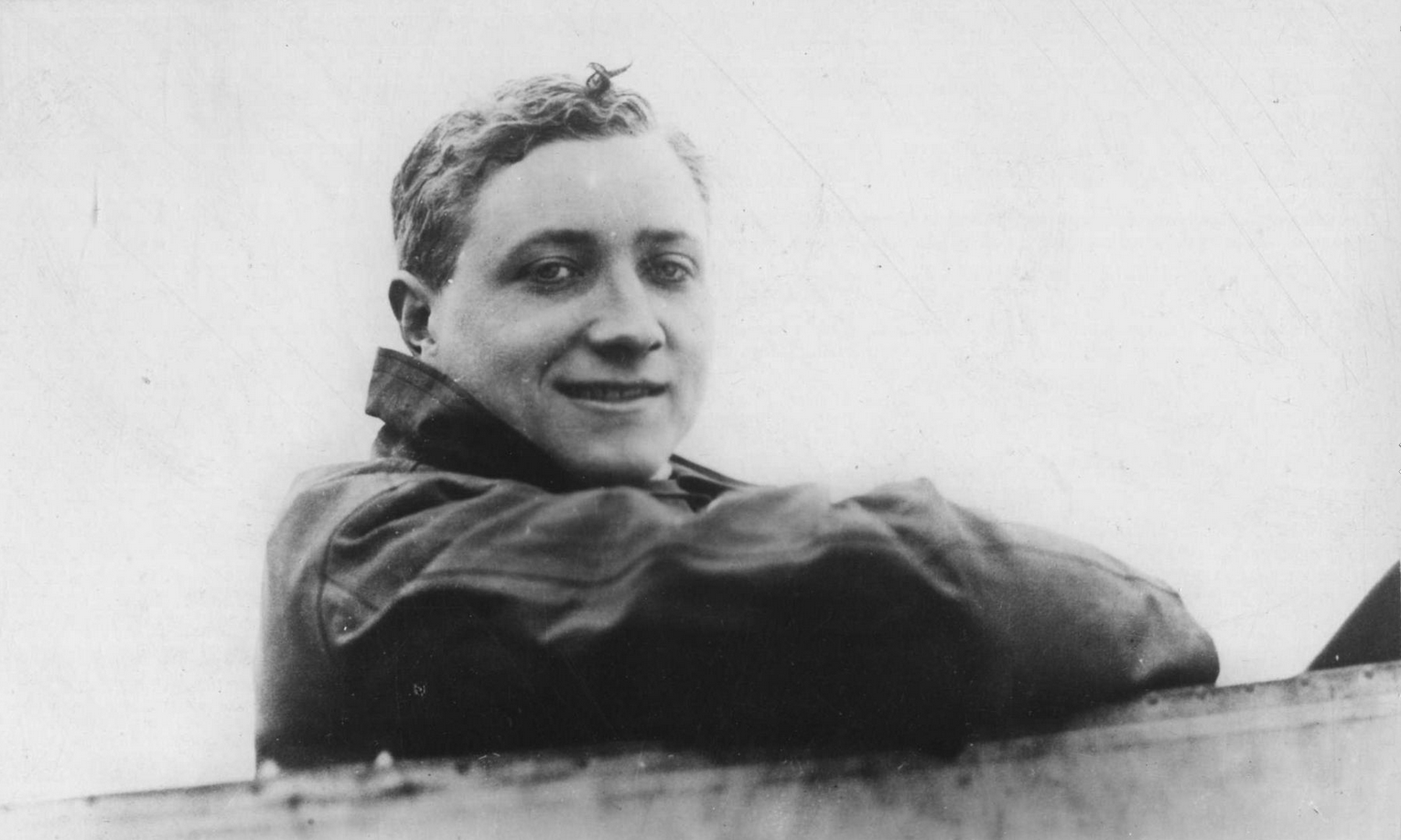 17 April 1913: Pioneer British aviator Gustav Wilhelm Hamel flew from Dover, England, across the English Channel and on to Cologne, Germany. Also on board his airplane was Frank Dupree,¹ a reporter for the London Standard. His airplane was a Blériot XI. ² The duration of the flight was 4 hours, 18 minutes.
FLIGHT reported:
HAMEL FLIES FROM DOVER TO COLOGNE.
AMONG the many extraordinary flights which have been accomplished, certainly not the least epoch-making, inasmuch as it was the first flight from England to Germany, was that made by Mr. Gustav Hamel last week, with a passenger, from Dover to Cologne. Starting from Dover Aerodrome (accompanied by Mr. F. Dupree, of the staff of the Standard, by whom arrangements for the flight had been made), he left Dover as 12.40 p.m. Making his way across the Channel, the French coast was picked up just south of Dunkirk, and then a course was set by the aid of the compass for Mechlin. Across Belgium and Holland the military Blériot sped its way, but the storms which had to be passed through put the pilot out a little in his reckoning, and when the Rhine was sighted it was at a point about 60 miles north of Cologne. This deviation lengthened the journey considerably, but Cologne was safely reached at 4.58 p.m., and on alighting the English travellers were courteously received by the German officers. The duration of the flight was 4 hrs. 18 mins., and the distance as the crow flies from point to point is 245 miles. In view of the deviation, Mr. Hamel estimates the distance covered at 320 miles. Altogether, Mr. Hamel passed over five countries.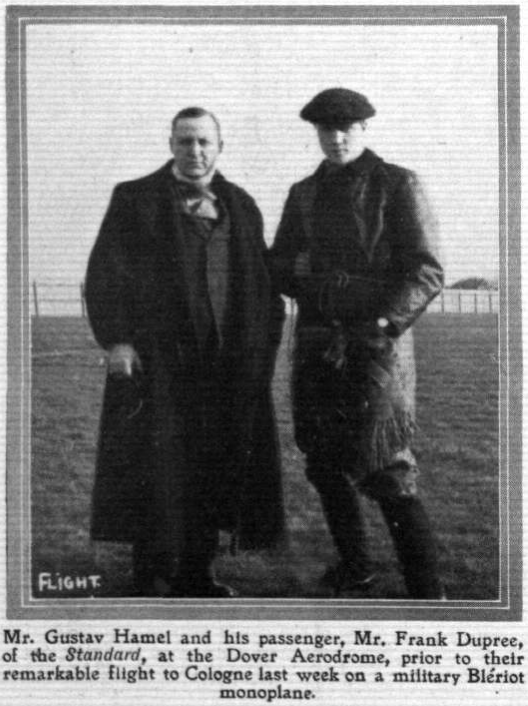 The Blériot monoplane which was used was fitted with an 80 h.p. Gnome motor, which, by the way, was equipped with the famous F. and S. ball-bearings. ³ The fuel used was Shell spirit, of which forty gallons were carried, and there was sufficient left at the journey's end to cover another 100 miles, a distance which would have taken the aviator well out of the German Empire. For lubrication purposes Wakefield "Castrol" was used.
The Machine for New Zealand.
     Hamel's great flight from Dover to Cologne was arranged by the Standard in conjunction with the Imperial Air Fleet Committee, of which Lord Desborough is President, and on conclusion of the flight the aeroplane was offered to and accepted by the New Zealand Government. A fund has now been opened with the object of paying for the machine, the cost of which has been in the meantime guaranteed by the Standard and Messrs. Wm. Coward and Co., Ltd.
—FLIGHT, No. 226 (No. 17, Vol. V.), 26 April 1913, at Page 466
A short film of preparations for the flight is available from British PATHÉ at:
https://www.britishpathe.com/video/gustav-hamel-pilot
Gustav Hamel was born in Germany, but he and his family emigrated to England in 1910, becoming subjects of the Crown. In 1911 he attended the Blériot flying school at Pau, France, and earned Aéro-Club de France's aviator certificate number 358, and the Royal Aero Club (R.Ae.C.) certificate number 64. He completed many "firsts" in aviation, including delivering the first official air mail. Hamel disappeared on another flight across the English Channel, 23 May 1914.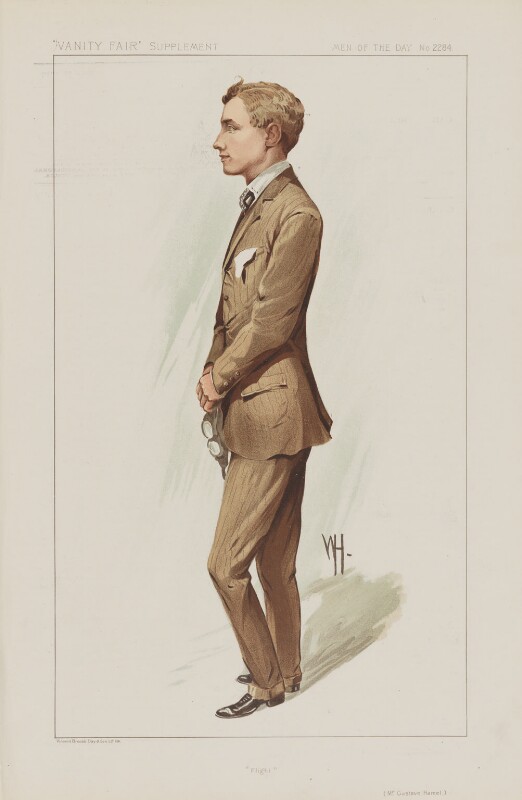 The Blériot XI was a single-seat, single-engine monoplane, designed by Raymond Saulnier and built by Louis Charles Joseph Blériot. It was 24 feet, 11 inches (7.595 meters) long with a wingspan of 27 feet, 11 inches (8.509 meters) and overall height of 8 feet, 10 inches (2.692 meters). The wings had a chord of 6 feet (1.829 meters). The airplane had an empty weight of 507 pounds (229.9 kilograms).
In its original configuration, the airplane was powered by an air-cooled, 3.774 liter (230.273 cubic inches) R.E.P.  two-row, seven-cylinder fan engine (or "semi-radial") which produced 30 horsepower at 1,500 r.p.m., driving a four-bladed paddle-type propeller. The R.E.P. engine weighed 54 kilograms (119 pounds). This engine was unreliable and was soon replaced by an air-cooled 3.534 liter (215.676 cubic inch) Alessandro Anzani & Co., 60° (some sources state 55°) three-cylinder "fan"-type radial engine (or W-3) and a highly-efficient Hélice Intégrale Chauvière two-bladed fixed-pitch propeller, which had a diameter of 6 feet, 8 inches (2.032 meters). The Anzani W-3 was a direct-drive, right-hand tractor engine which produced 25 horsepower at 1,400 r.p.m. It was 1.130 meters (3 feet 8.49 inches) long, 1.500 meters (4 feet, 11.01 inches) high, and 0.720 meters (2 feet, 4.35 inches) wide. The engine weighed 66 kilograms (145.5 pounds).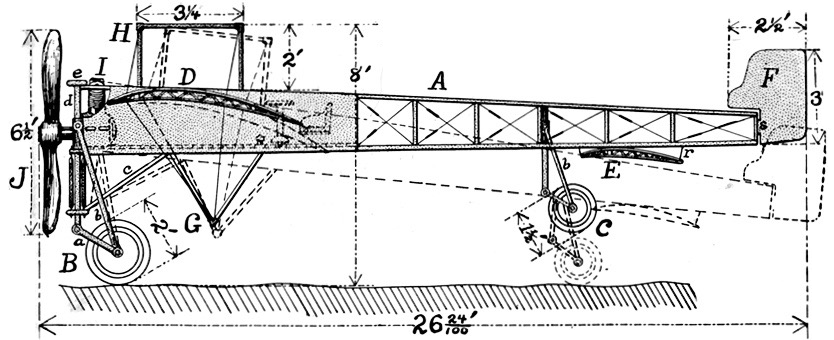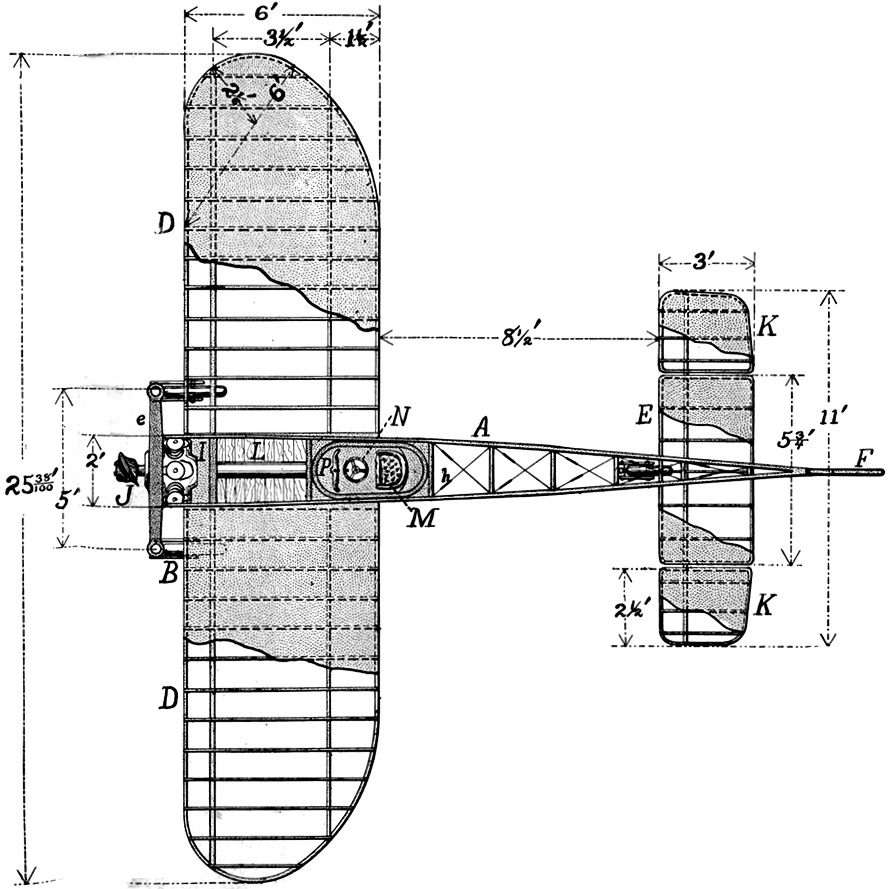 The Anzani-powered Blériot XI had a maximum speed of 76 kilometers per hour (47 miles per hour) and its service ceiling was 1,000 meters (3,281 feet).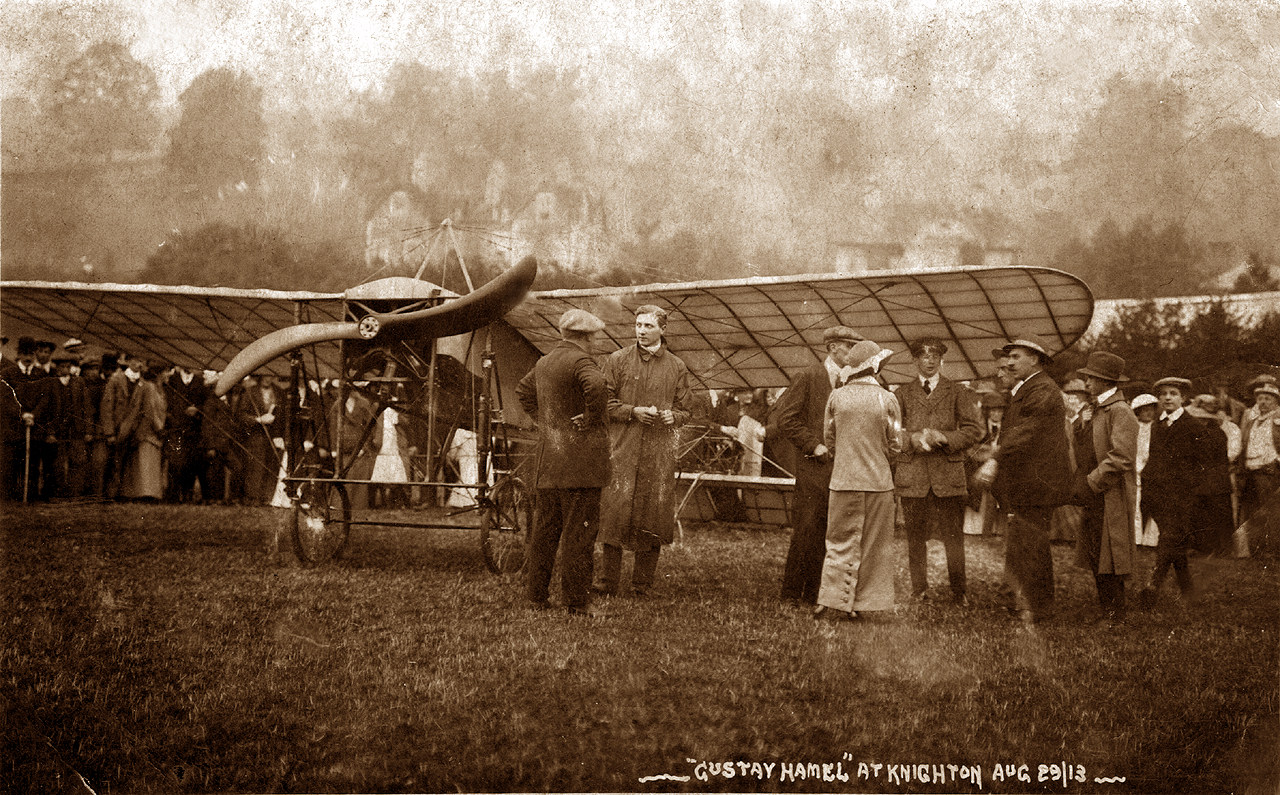 ¹ Also reported in contemporary newspaper articles as "Frank Dupre," and frequently described as "an American."
² Although not specifically identified in contemporary newspaper articles, the airplane flown by Hamel on this date was a Blériot XI-2 Génie, a two-place variant which was powered by a Gnome Lambda 7-cylinder rotary engine. The weights, dimensions and performance very likely varied from those described above. It was accepted by New Zealand on 4 March 1913, and was shipped aboard the White Star Line passenger ship, S.S. Athenic. It arrived at Auckland on 29 September 1913. The airplane was named Britannia.

According the Air Force Museum of New Zealand:
The first flight was not undertaken until January 1914, when Joe Hammond, a New Zealander and Second Lieutenant in the Royal Flying Corps, was engaged to demonstrate the machine. After several test flights from the Epsom Showgrounds, he was ready to take up his first passenger. Rather than select one of the many dignitaries present, he took aloft an actress, Miss Esme McLennan of the Royal Pantomime Company. Hammond was released from duty for his lapse in protocol, and the aircraft put into storage in New Zealand. The New Zealand Government offered it for service in World War One, and it returned to the UK in October 1914.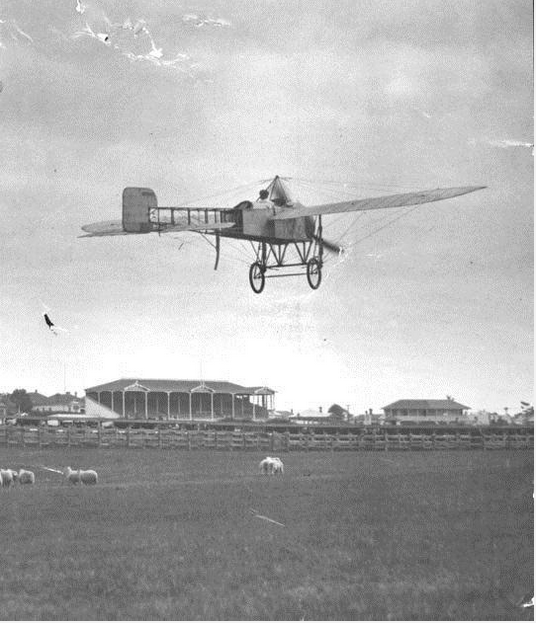 ³ Fichtel & Sachs, Schweinfurt, Germany (Schweinfurter Präcisions-Kugel-Lager-Werke Fichtel & Sachs)
© 2019, Bryan R. Swopes